Homes in 2030: the houses of the future revealed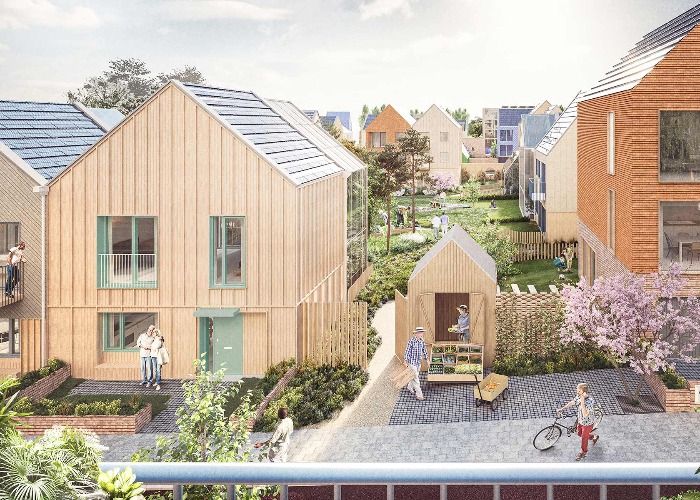 These award-winning homes of the future could be coming to a street near you in the next decade...
The long-awaited winners of the government's Homes of 2030 competition have finally been announced.
READ MORE: Smart home breakthroughs transforming how we live
Launched in March 2020, the contest saw some of the UK's most innovative designers and housing providers battle it out to be crowned champion, resulting in an array of exciting new living solutions.
igloo Regeneration's +Home and Openstudio's Connector Housing jointly claimed the top spot as winners of the competition, which was run by RIBA.
The contest encouraged designers to develop a prototype concept for what affordable, healthy and energy-efficient homes could look like in 2030.
Many of the shortlisted designs showcase eco materials that help rather than hinder the planet, as well as innovative communal facilities and adaptable designs that can change as homeowners' needs shift.
Curious about what your home of the future might look like in ten years? Take a closer look at the winning concepts below…
+Home – Affordable community self builds
Designed by igloo Regeneration alongside Useful Projects, Expedition Engineers and Mawson Kerr, the +Home concept successfully captured the judges' imaginations by placing community living front and centre.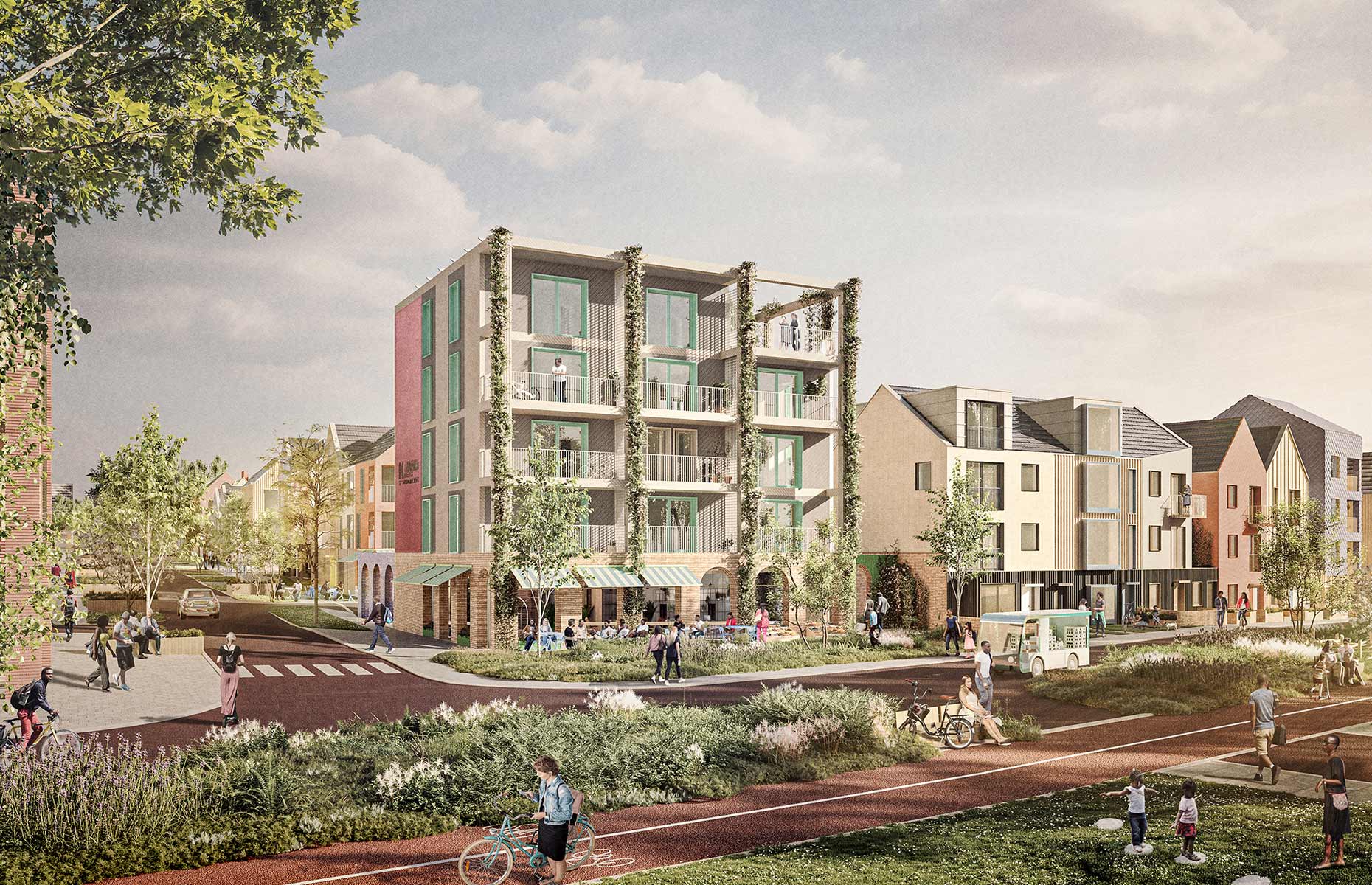 Image: igloo Regeneration
This collective self build scheme allows individuals and communities to build their own vibrant neighbourhoods and design their own homes, complete with gardens and workspaces.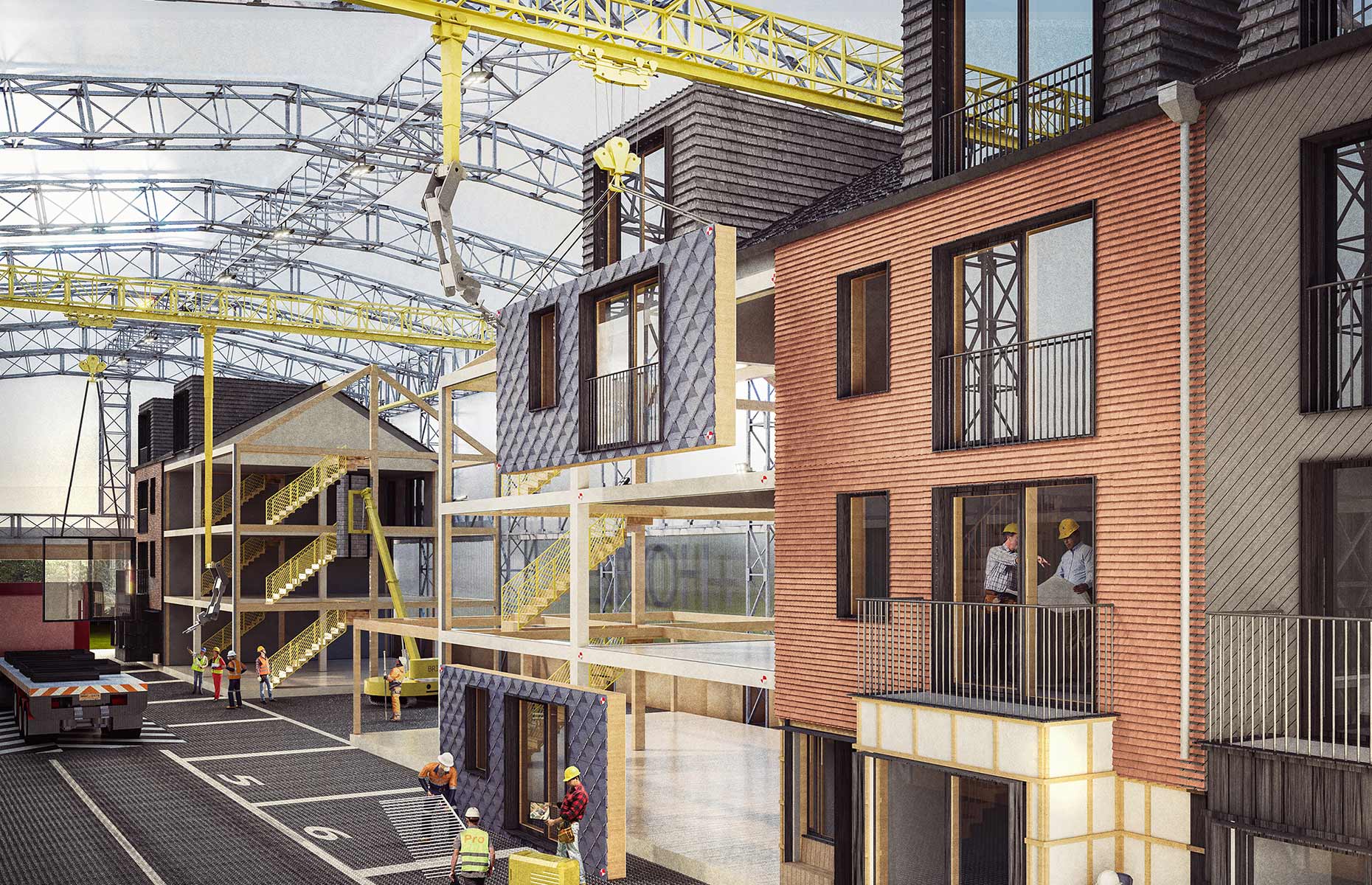 Image: igloo Regeneration
Thanks to digital design and cutting-edge manufacturing methods, affordability is at the heart of this prototype, which is seen as an antidote to soulless housing estates.
Once building components are delivered to the community, homes would be swiftly assembled under the cover of a Site Build Barn (pictured above).
Structures would be made from materials that could be recycled and repurposed at the end of their lifespan.
Connector Housing – Adaptable design tailored to individuals
The brainchild of Openstudio with Hoare Lea, LDA Design and Gardiner & Theobald, Connector Housing also left a lasting impression on the competition judges.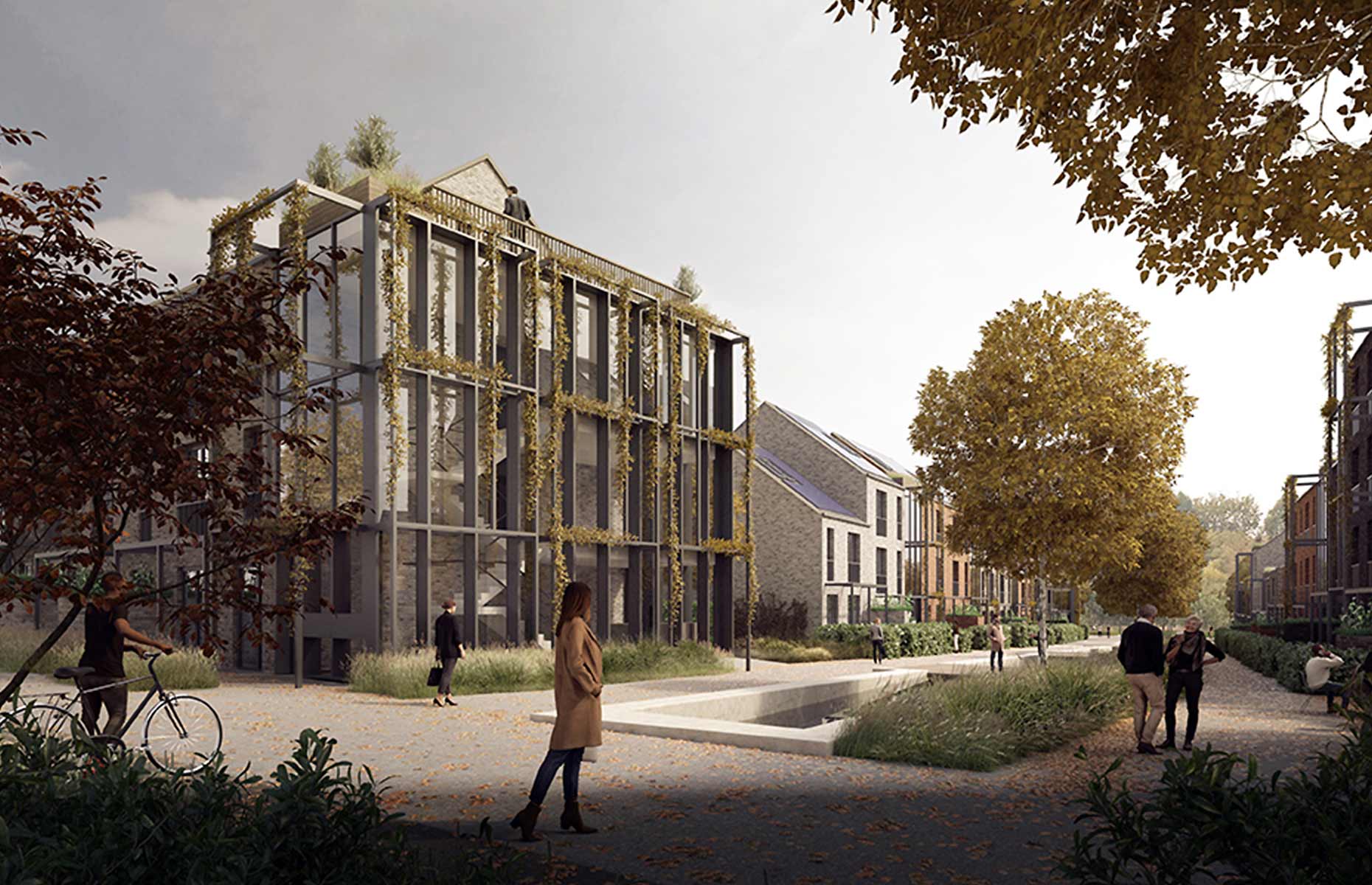 Image: Openstudio
The concept showcases a customisable build system based around the 'Connector' – a flexible vertical unit that can accommodate stairs, a lift, workspaces, storage and even garden access from upper floors.
A strong sense of community is one of the core principles of the design concept, and while each home offers private space, there's also plenty of shared spaces, from communal gardens to meeting places.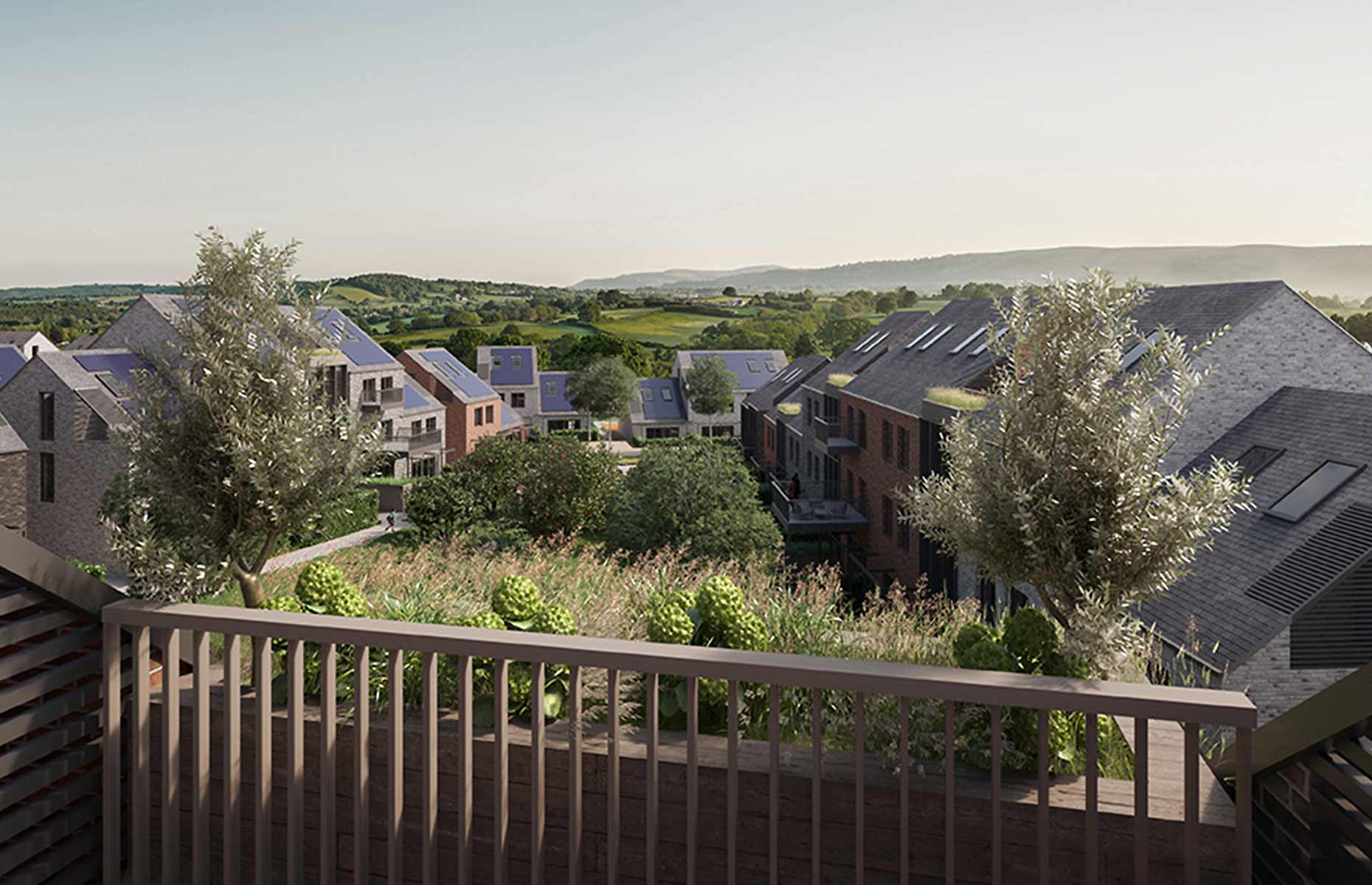 Image: Openstudio
All internal layouts within the housing units can be adapted to suit multigenerational living and age-friendly setups.
Off-site construction techniques would be used to allow for a swift and straightforward build process, plus the homes would produce zero carbon emissions and be thermally comfortable for future climates too.
The winners and shortlisted entries of the Homes of 2030 competition have been invited to meet with development partners of Homes England to discuss their ideas further.
READ MORE: These household chores will be done by robots by 2040
Featured image: igloo Regeneration
Be the first to comment
Do you want to comment on this article? You need to be signed in for this feature