The best UK seaside towns to buy property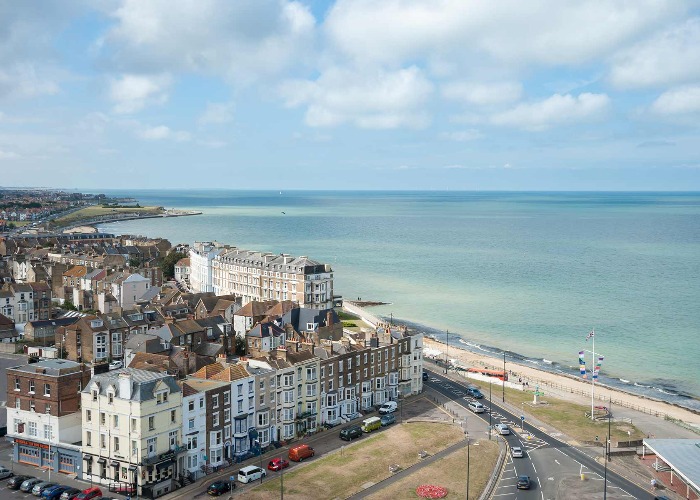 Dreaming of a home by the ocean? According to the experts, these coastal hotspots should be top of the list for house-hunters
With remote working loosening our ties to the office, many of us are thinking about swapping the space-starved city for a home by the sea.
READ MORE: 10 breathtaking beach homes you won't believe
But not all coastal hotspots are equal and there are many things to consider when choosing the perfect property by the water.
To help narrow down the options, Showerstoyou.co.uk compared 50 UK destinations using a wide variety of criteria.
The bathroom supply store's research looked at weather, house prices, air quality, tourism and beach standards to rank the locations in order of desirability.
Kent leads the way
Topping its list was Margate, the Kent town known for tempting Londoners out of the capital long before the pandemic hit thanks to its prime commuter links and eclectic vibe.
It scored highly in this comparison thanks to its three Blue Flag beaches, 1,802 hours of sunshine per year and relative lack of rainy days.
Its average house price of £236,472 also seems very reasonable compared with the London average of £644,631, according to the Zoopla figures used in the research.
Weymouth and Torquay were in second and third place, with the former scoring highly on air quality and its average hours of sunshine – 1,869 per year – while the latter performed well thanks to its three Blue Flag beaches and average maximum temperature of 14.5°C.
Meanwhile, the Welsh town of Porthcawl and Essex's Southend-on-Sea rounded out the top five best seaside towns.
Top 20 UK seaside towns to buy a house
Seaside city/town
Average property
price
Average nightly
Airbnb price
Blue Flag
Beaches
Margate
£236,472
£146
3
Weymouth
£277,580
£110
1
Torquay
£256,141
£94
3
Porthcawl
£275,686
£88
1
Southend-on-Sea
£304,085
£118
2
Great Yarmouth
£200,993
£97
0
Paignton
£243,924
£92
0
Skegness
£169,019
£110
1
Blackpool
£132,618
£109
1
Tenby
£269,250
£127
4
Llandudno
£221,388
£103
0
Eastbourne
£296,767
£105
0
Hastings
£283,226
£110
0
Weston-Super-Mare
£231,974
£127
0
Bournemouth
£314,246
£205
5
Barmouth
£202,049
£108
1
St Ives
£363,608
£109
0
Shanklin
£283,170
£168
0
Scarborough
£185,857
£128
1
Salcombe
£724,661
£97
0
New home or second home?
Those looking to move permanently to the beach might put affordability at the top of their list of priorities, and places like Blackpool, Skegness and Scarborough look attractive in this regard, with all three commanding average house prices under £200,000.
But in recent times there's also been an increasing trend of purchasing second homes in seaside locations.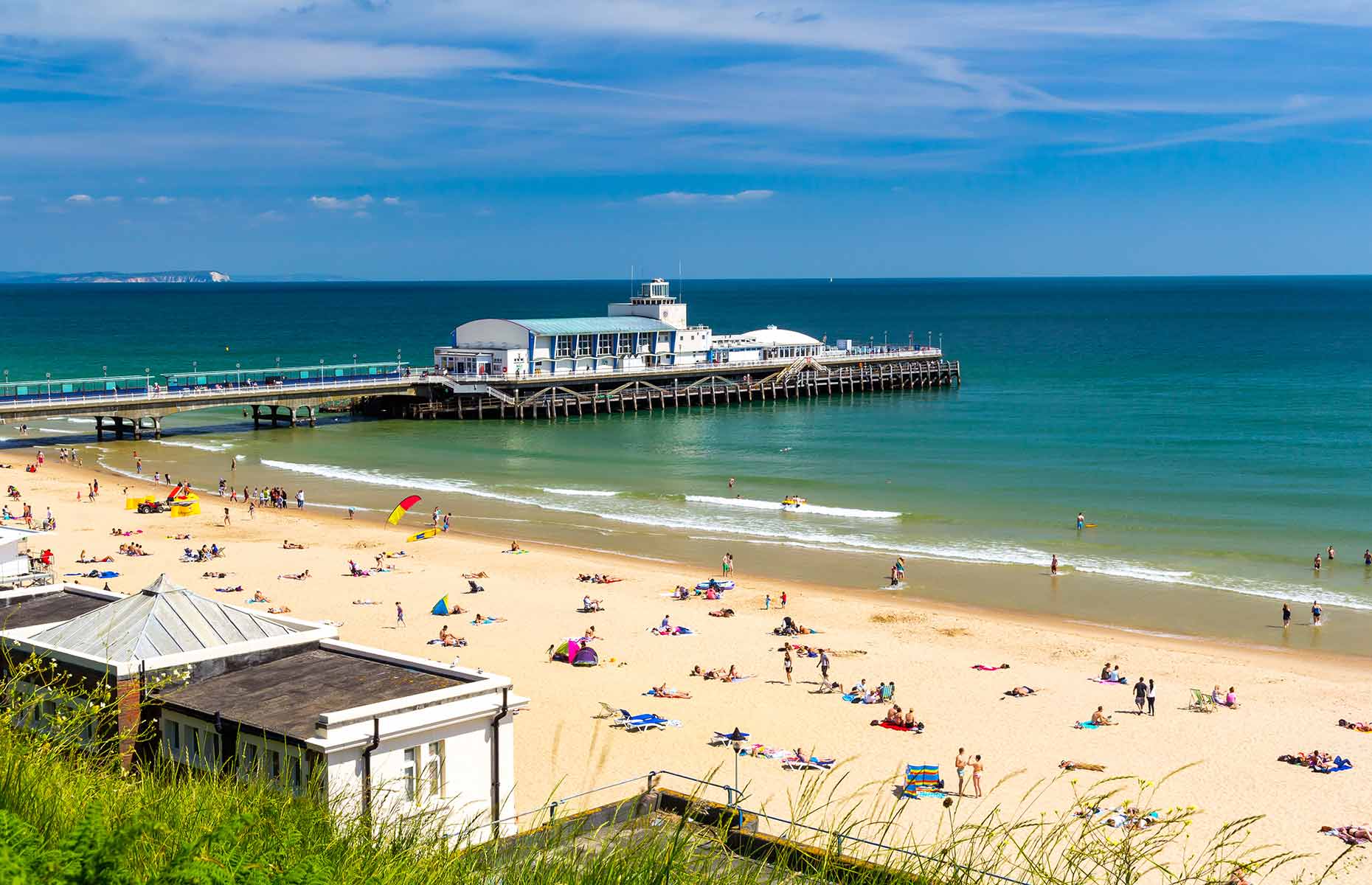 Bournemouth has the second-highest nightly rate on Airbnb
Thanks to their tax advantages over buy-to-let investments, many homeowners choose to rent out their beachside boltholes when they aren't using them to bring in some extra cash.
If that's something you're considering, the figures on average Airbnb rates are worth taking into account when buying a home.
Bournemouth seems like a good choice if you're looking to rent out your property, with the second-highest nightly rate at £205 (after Tynemouth in the North East at £277). Its five Blue Flag beaches are likely to be attractive to those vacationing in the UK too.
In search of sunshine
If weather is your top consideration, the data suggests that the highest average temperatures are found in Bournemouth and Newport (both at 14.8 degrees), followed by Whitstable at 14.7 degrees.
Shanklin, Bognor Regis and Eastbourne are in first, second and third place for the average number of sunshine hours per year, while Southend-on-Sea, Margate and Herne Bay have the fewest rainy days.
READ MORE: 10 amazing rural homes you could swap your city apartment for
Featured image: John Sainsbury / Shutterstock
Be the first to comment
Do you want to comment on this article? You need to be signed in for this feature