10 ways to add a garden water feature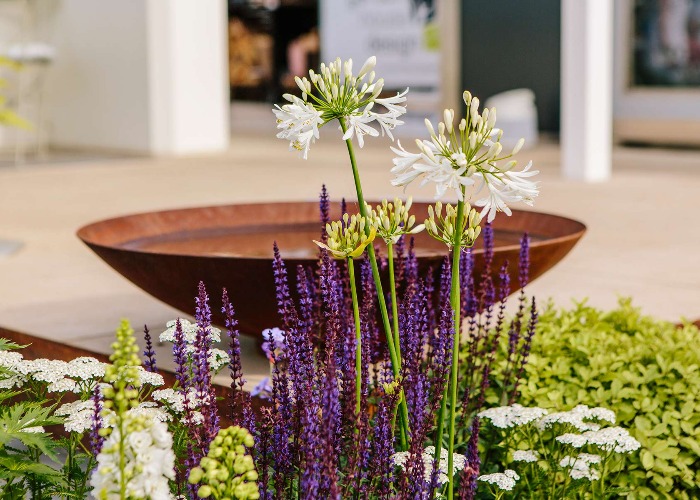 Turn your garden into a serene oasis with a calming water feature such as a pond, a fountain or even a waterfall – here's how…
For many of us, the past few years have shown us just how much we appreciate the great outdoors.
If you're lucky enough to have a garden, then chances are it's been a valuable extra living area throughout lockdown, but now as we start to emerge from our enforced hibernation, there's no reason to neglect it.
Water features are a beautiful way of adding tranquillity and architectural flair to your outside space and, unlike garden furniture, there's still plenty of availability for this summer.
Here are the eight most popular ways to incorporate a water feature, plus the low-down on costings, installation and safety precautions.
1. Water fountains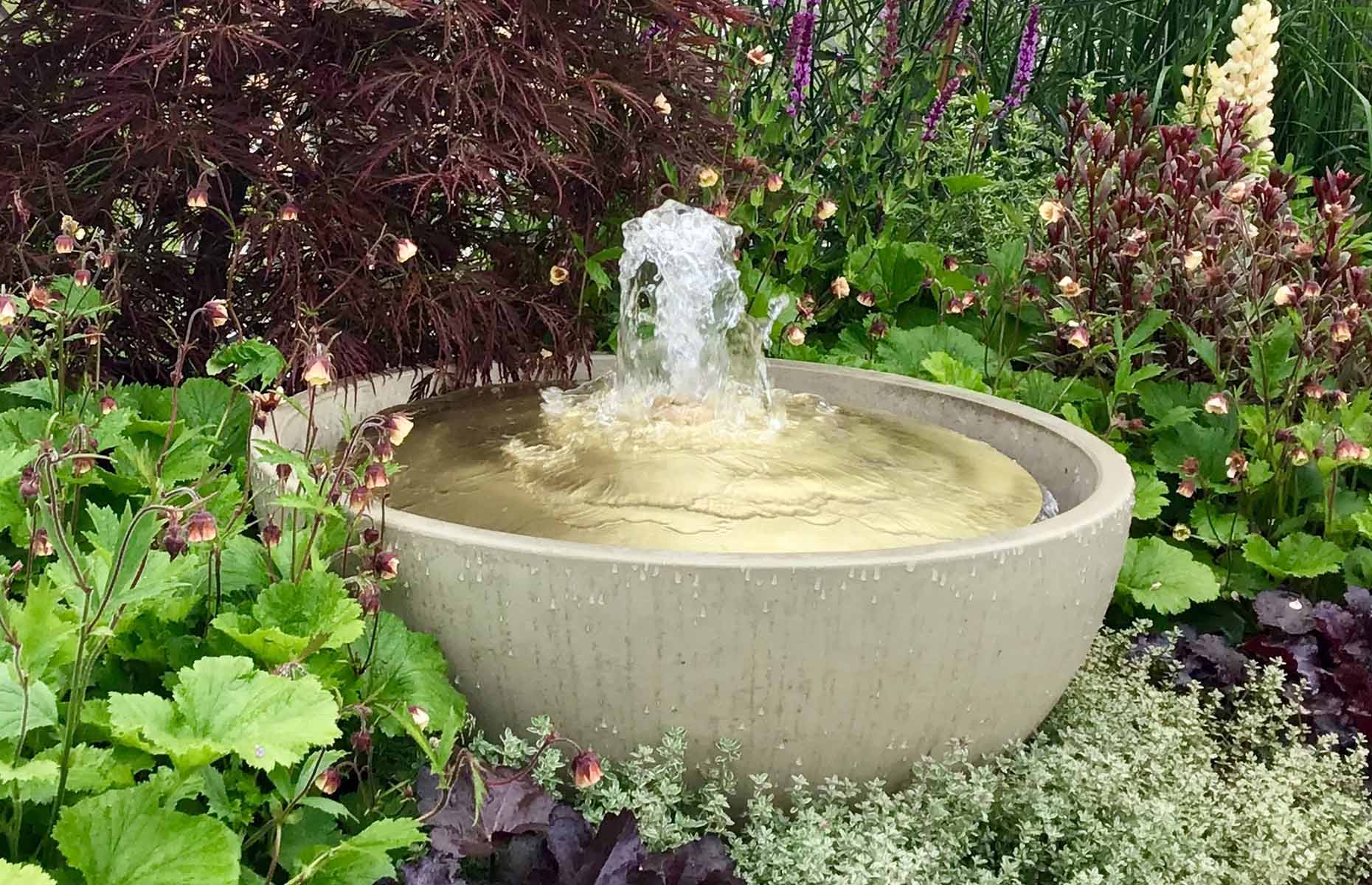 Probably the most obvious choice when it comes to adding a garden water feature is a fountain, with the constant trickling of water soothing your worries away.
You can opt for traditional, like a classic two-tier water fountain, or shake it up with a retro rock-style fountain, a daring contemporary design, or even this brass dome water bowl fountain from Solus Decor.
2. Solar water feature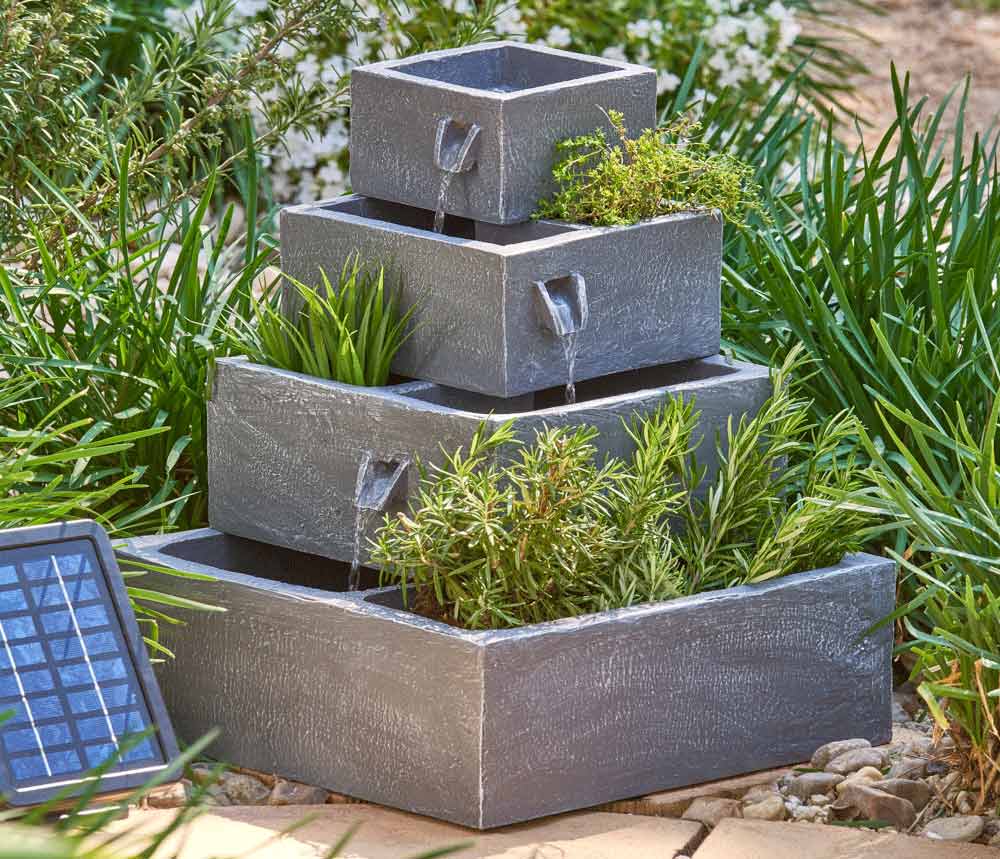 An energy-efficient solar-powered water pump will not only make you feel as though you're doing your bit to save the planet but it'll also cut down your electricity bill.
There's a wide array of designs out there to choose from – we love this cascading waterfall from Primrose, which adds a contemporary twist to a herb garden.
Craig Jones, Water Feature Buyer at Primrose, says: "As well as being eco-friendly, the main benefit of solar water features is that they are completely self-contained and free from cables. Choose a sunny spot in your garden and go!"
3. Birdbath fountain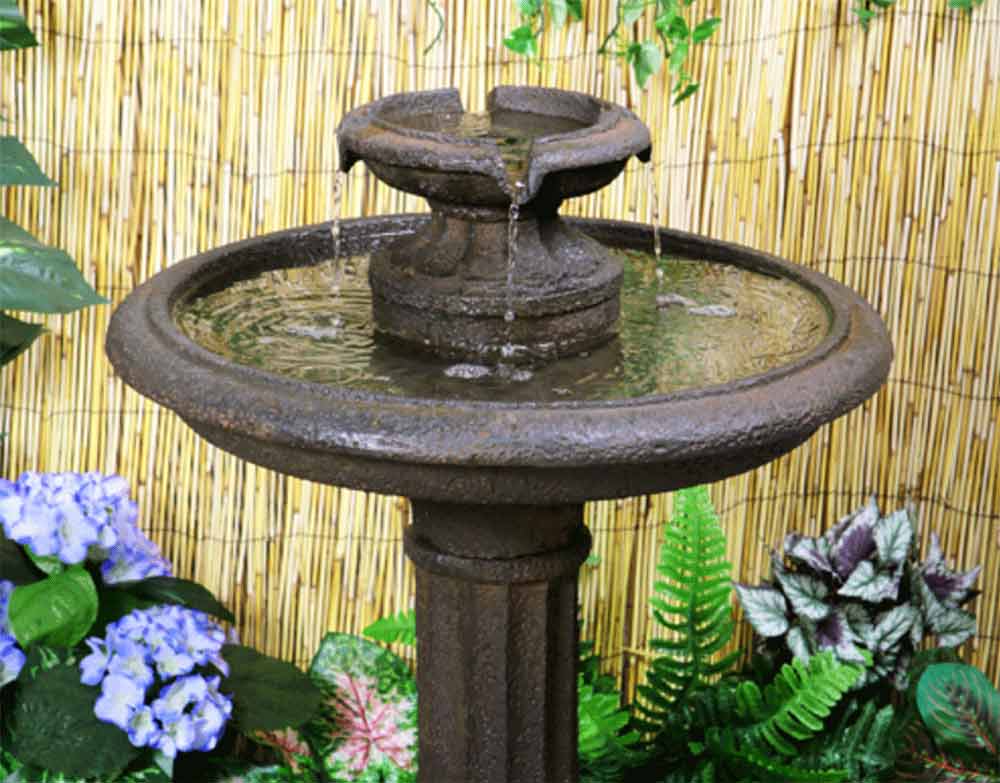 According to Bird Watcher's Digest, birds like garden water features and often frequent them for a drink. But more specifically, birds absolutely love running water as the movement sparkles in the sun and attracts their attention.
Primrose currently has this antique-style birdbath fountain for sale, which looks like cast iron but is actually made of durable high-quality polyresin.
4. Water wall
A cool feature that will instantly give your garden designer gravitas is a water wall, which lends an artistic edge and can also act as a natural divider between different areas.
Water walls can be simple – with water running down a sheet of mirror-polished stainless steel, for instance – or more architectural, such as this stone-effect design from Garden4less.
5. Sphere water feature
As the name suggests, sphere water features have an orbicular centrepiece with water running from the top. They can be made of stainless steel for a sleek modern look or sometimes granite or sandstone for a more natural, tactile feel.
Some come with just the sphere, which can be placed in a rockery or a patio, and others like this design from Lights4fun include a base.
6. Water blade
A flat sheet of cascading water, water blades are often built into or placed onto a wall or the edge of a pond against a stainless steel or heavy-duty plastic backing.
Some, like this one from Garden Vision, come as self-contained designs with metal troughs to add a contemporary edge to your garden scheme.
7. Water rills
Water rills are channels that can be built into your outside space either in a straight line or sometimes following a more complex course through your garden.
They can be either still or flowing and are one of the most labour-intensive of all the water feature options available – but the end result is seriously impressive.
8. Garden ponds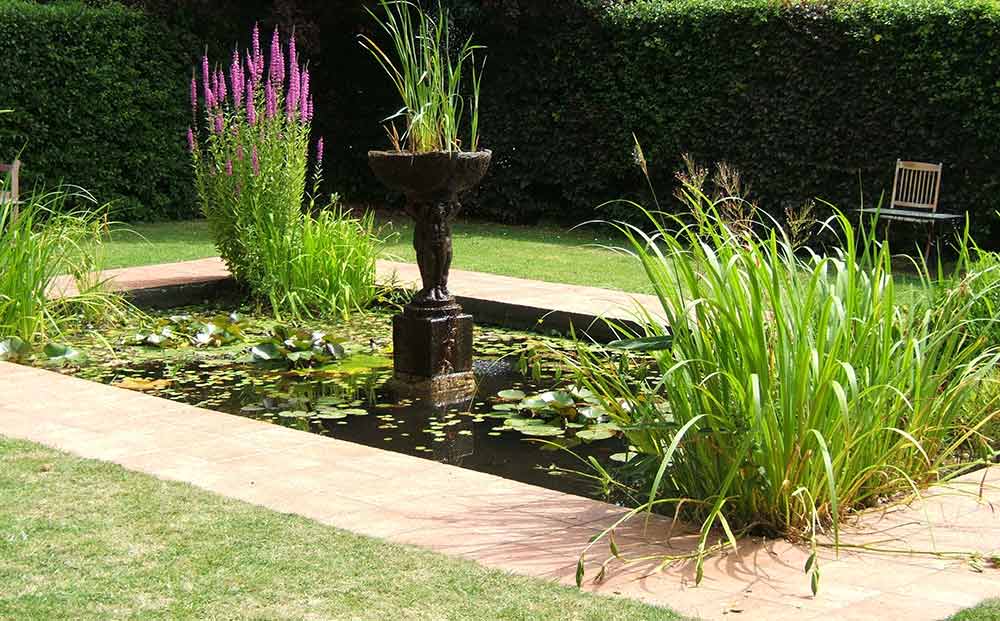 Ponds are a great way of bringing wildlife into your garden. You can create a natural habitat for fish, amphibians and insects – especially pollinators like bees – and add plants to improve the aquatic environment.
Options range from simple DIY ponds to ready-made fibreglass designs and even custom-built stone or brick ponds. Once you have your pond, you can tailor it to your tastes – add sculptures or fountains, and if you're really smart you might even plan its placement around the reflections you want it to create.
9. Wall-mounted fountain
Draw on the trend for all things classical and opt for a stone wall-mounted fountain that channels the fountains of ancient Rome. Whether you go for a regal lion's head or a magical wood nymph, stick to clean white marble or a natural stone to create a wonderful focal point and add the sound of cascading water.
10. A rusted steel water bowl
For an easy-to-install water feature, look no further than a low-maintenance water bowl. The pool of still water creates a dreamy reflection of the planting above, and this corten steel design comes in six sizes and gives you control of the final finish. The bowl starts life as uncoated blue steel that naturally weathers to develop rust over time. Start it off by spraying it with salt water, and when you're happy with the colour and condition, you simply varnish it to stop the process.
Water feature installation
Many of the water features on the market are self-contained and so require no plumbing. However, you will have to find a way to hide unsightly cables and plugs, unless you go for a solar-powered design or alternatively a basin with a built-in reservoir and pump.
For ponds, water rills and bigger water features, you will invariably have to dig a large hole, insert a reservoir and fill it with water. Attach one end of the hosing to the pump and place it into the water.
You will then need to hook it up to the electrics, either via an outside socket or by trailing the wire indoors – use a conduit to keep it in place and attach it to an RCD (residual current device) for safety.
Once this is all done, you'll want to cover your wiring and reservoir with chippings, stones or other decorative finishes.
Water feature costs
Smaller fountains start from as little as £30 but this can rise to over £200 for larger, top-of-the-range fountains.
The fitting of a small pond ranges from around £600-£800 (including labour) and if other features require labour to fit then you'll probably be looking at around £200-£300 a day, according to Check a Trade.
Water feature safety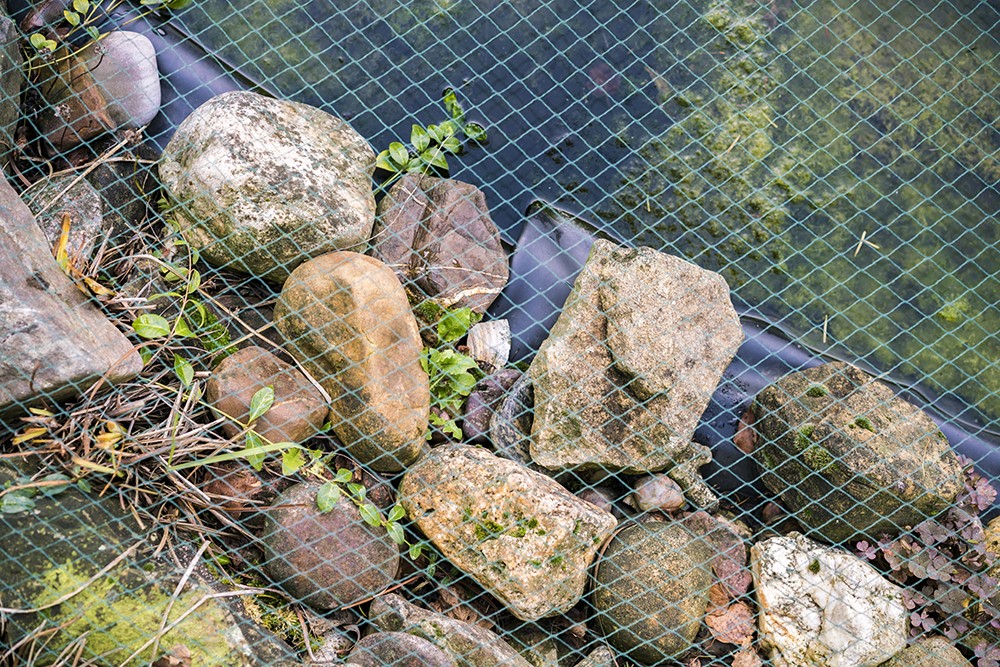 Safety is paramount when it comes to water features. Safety nets are essential to catch curious toddlers and also to protect any fish from preying birds, foxes or cats.
If you're being really thorough, you might like to place fencing around a pond or other large water feature. It should go without saying that young children should always be supervised around water.
Paved areas or borders that delineate the boundary around ponds and other features can also help prevent accidents and will make the pond more visible to people who may not know your garden. Potted plants around a pond can act as another barrier.
READ MORE: 25 big ideas to transform your outdoor space
Main photo: Lights4fun
Be the first to comment
Do you want to comment on this article? You need to be signed in for this feature