10 TikTok home hacks that will change your life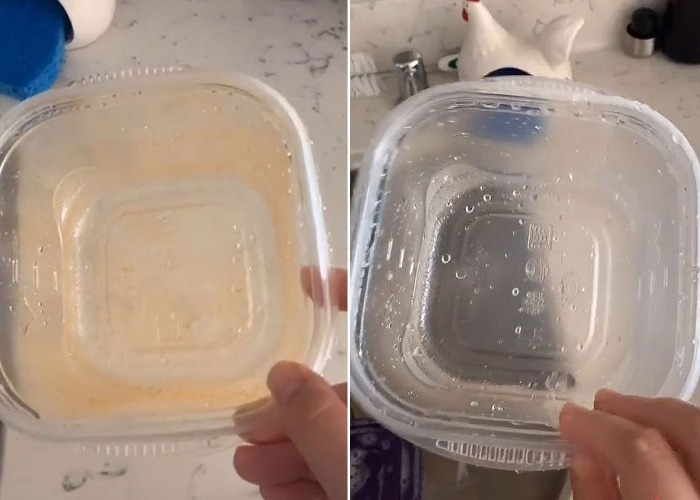 Save time and money by implementing these clever tips and tricks in your home
With an average of 689 million worldwide users every month, social media platform TikTok is so much more than a stream of silly videos and well-choreographed dance clips.
READ MORE: The ultimate DIY hacks
Many of its users share practical, priceless home hacks that could save you both time and money – and some of them are absolutely genius.
Windows and doors specialists Genesis Collection have pulled together 10 top TikTok household tips that you never knew you needed.
1. Don't be blinded by the obvious
If you have Venetian blinds in your home, you probably assume that once they're closed, you're shut off from the outside world, right? Well according to TikTok user @kriskoevists, many of us are doing it all wrong.
When it comes to closing your blinds, you need to make sure the slats close downwards rather than upwards. Though both may look right from the inside, a passerby outside could get a bit of an eyeful if they look up to a second-floor window if you've done the latter.
2. Remove stickers smoothly
Now this is one that has wasted more of our time over the years than we care to consider.
If you've ever needed to remove stickers or decals from the inside of a window or mirror (er, hello kids) then you know the drill – you pick away at the stubborn sticker, grab a corner and go to pull and it breaks off, or even if you get a clean lift, you're still left with glue residue, which is a nightmare to clean.
Not so with this tip from @acleanbee. Her technique is to heat the sticker or decal with a hairdryer so that you melt the glue. Once suitably hot, use a knife or another sharp object to carefully ease under one corner, and then peel it off.
3. Reuse empty candle jars
If you like to burn posh candles that come in their own jar, don't throw them away when they reach the end of their life. It turns out they are a lot easier to clean up and transform into something new than you thought.
Fill the jar with boiling water from the kettle, scrape off any labels from the front (a Stanley knife or similar works a treat) and then wait for the wax to rise to the top and the water to cool.
Once cooled, it should be easy to remove the wax and wick, then just give the jar a little scrub and you'll have a nice clean glass that you can repurpose as a pretty storage solution.
4. Tear tape right
Think you know how to tear tape? Well before you embark on your next DIY job think again. This hack works particularly well for masking tape and could save you a lot of time and energy.
TikTok user @mancrafting says that when you're ready to tear a length of tape, you should simply fold the piece you want under at a right angle, which both makes it easier to tear and also leaves a visible flap so you can find the end of the tape again.
5. Curtains that hang just right
The queen of home hacks Mrs Hinch revealed this tip to keep your curtains gathered in the right places, which has been shared lots across TikTok, including by @rightguysaldireviews, who details the technique in full.
It's best done the first time you put new window dressings up or when you rehang them after they've been cleaned, as it requires taking the curtain pole down.
Using old (but clean) toilet rolls, you want to feed one toilet roll onto the pole between each curtain hole, which will help support your curtains as they hang.
6. Limit paint splashes
Painting your house can get messy at times, and the clean-up job is never fun. If you would like to limit splashes and ensure your paint trays can be reused time and again, then try this simple trick from TikTok user @hal.loves.
Simply place a bin bag over your paint tray and tie it before you add the paint. Once you're finished, just unravel the bin bag and put it in the bin, with no need to clean the tray.
7. Add scent to your clean clothes
If you have a tumble dryer, then try this tip from @missmunns to get your clean clothes smelling even lovelier than usual.
Get a sponge and place it in a plastic container with two cups of fabric softener and two cups of water. Then submerge a clean sponge into the mixture, ensuring it's fully covered, before putting the container lid on.
Once you're ready to dry your clothes, squeeze out the sponge and place it in the dryer with your clothes for washing that smells spring fresh.
8. Try this trick for treat jars
How about this sweet hack to add a fun and friendly twist to your home? Displaying jars of sweets and biscuits is a great way to make storage work double-time as cute décor, but there's no need to waste lots of money keeping them filled when you can cheat a little.
TikTok user, @makaylann0 suggests putting a smaller glass upside down inside your larger glass jar to create the illusion that there are more sweets in the jar than there actually are. You'll save a little money, and your guests will be none the wiser!
9. Ensure sweet-smelling dreams
This method from @mama_mila_ requires a little more effort than some but will ensure your freshly-made bed smells amazing.
Firstly, while your bedsheets are washing (use ½ cup of white vinegar instead of fabric softener for extra soft sheets), vacuum your mattress.
Next, add 3-5 drops of your favourite essential oil and half a cup of baking soda and sprinkle liberally over your mattress. Vacuum the mattress again, put on your clean sheets and there you have it – the next best thing to staying in a posh hotel.
10. Leave plastic containers spick and span
Are your plastic containers showing signs of previous use and staining? Well @adikempler thinks they have the answer.
All you need to do is pour some washing-up liquid into the offending container, add some warm water, place a few bits of shredded kitchen roll in and pop the lid on.
Then comes the fun part: you need to shake it vigorously for 45 seconds to one minute. Then rinse out the water and it should look as good as new.
READ MORE: 32 home design hacks that are beyond genius
Main photo: travelarium.ph/Shutterstock
Be the first to comment
Do you want to comment on this article? You need to be signed in for this feature