Electrician near me? How much an electrician costs around the UK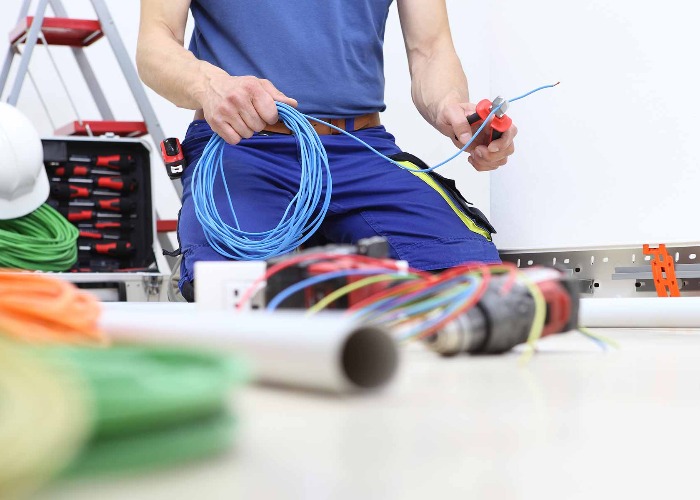 Whether you're looking for a rewire or just a few extra sockets in your home, we've got the lowdown on how much you should expect to pay
With many tradespeople run off their feet as they field enquiries from homeowners desperate to give their house a post-lockdown makeover, it can be tempting to take matters into your own hands.
READ MORE: 30 DIY projects you can do with basic supplies
But while many jobs can be done by competent DIYers, electrical work is best left to the professionals. If you get something wrong you could start a fire, or worse, electrocute yourself or someone else.
In some cases, for example changing a fuse box, electrical work needs to be registered with local building control so you'll need to hire someone with the right qualifications to certify it's been done correctly.
And even if electrical work doesn't need to be registered with building control, it still needs to be compliant with Part P of the Building Regulations 2010, which can be tricky to navigate without the right skills.
How to find a qualified electrician
According to tradesperson marketplace HaMuch, in the UK an electrician must have industry-recognised qualifications to Level 3.
A good place to start looking for a qualified electrician is regulatory body NICEIC, which has government approval to oversee electrical contractors. It has the UK's largest register of electrical firms and assesses more than 36,000 businesses.
Once you've worked out who has the right credentials, the next big question is how much should you expect to pay?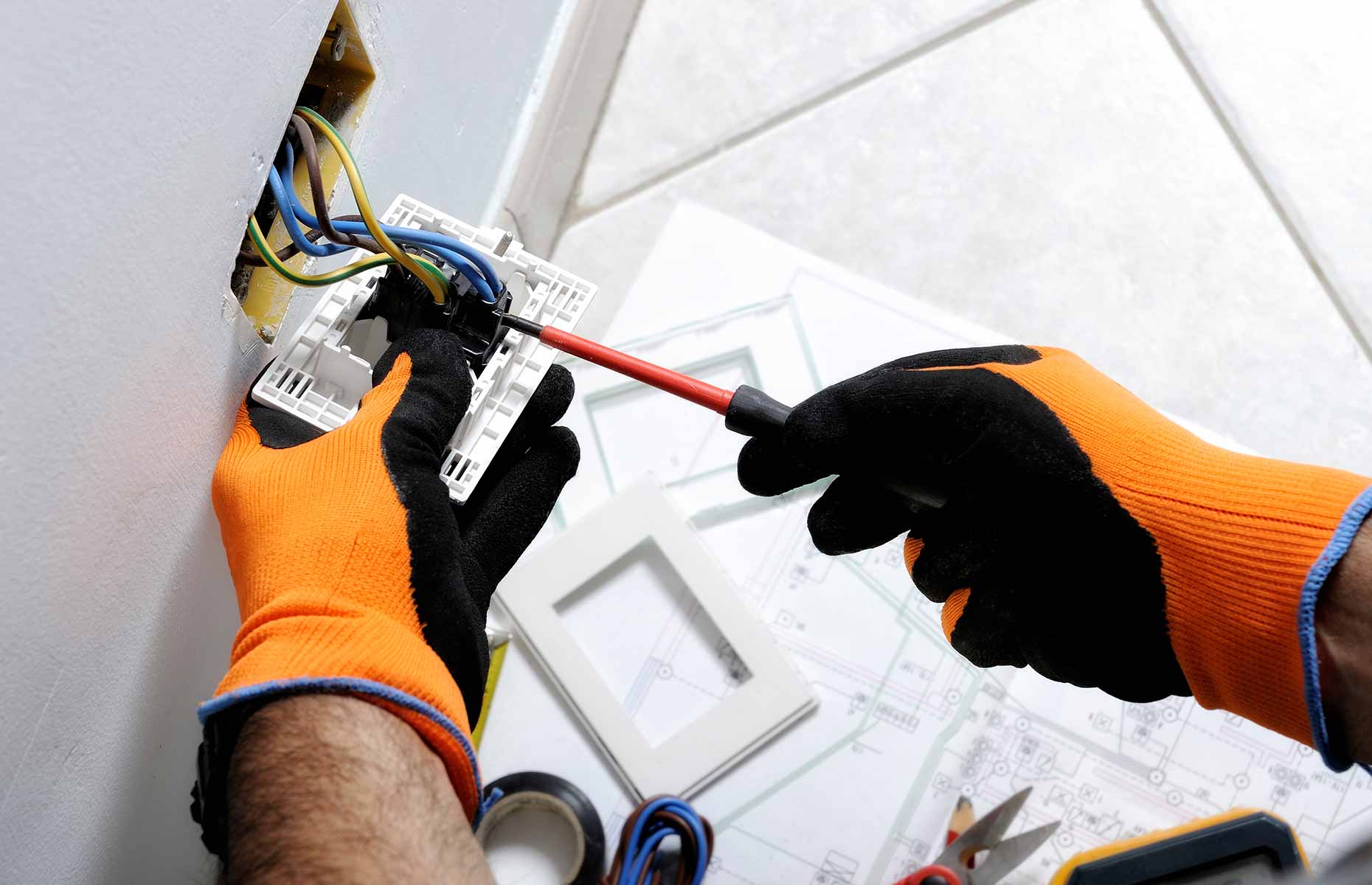 The HaMuch website contains a list of rates for electricians around the country and after crunching the numbers, we found the average hourly rate for an electrician is £33, while the average day rate is £232.
These numbers are in line with data from tradesperson listing site Checkatrade, which said the average daily rate for an electrician was £225.
Average cost of an electrician
But the cost of an electrician varies considerably in the UK, with a surprising leader for the most expensive place to hire a sparky.
According to HaMuch, the Welsh market town of Conwy came in as the priciest place to hire an electrician, with an average hourly rate of £60 and an average day rate of £353.
Less surprising is the fact that London features high on the list of 196 areas HaMuch compiled data on, coming in at number five with an average hourly rate of £48 and an average day rate of £271.
Most of the remaining areas in the Top 10, ranked by hourly rate, are also located in the South of England, as shown in the table below.
10 most expensive areas for electrician rates
Location in UK
Average
hourly rate
Average
daily rate
Conway
£60
£353
Elmbridge
£48
£278
Reigate & Banstead
£48
£277
Guildford
£41
£271
London
£48
£271
Bracknell Forest
£43
£270
Waverley
£41
£269
Epping Forest
£46
£268
North Wiltshire
£40
£268
West Wiltshire
£40
£268
North-South price divide
At the other end of the scale, the district that is home to the coastal town of Skegness turns out to also be home to the most affordable electricians in the UK.
The average hourly rate in East Lindsey in Lincolnshire is just £21, while the average day rate is a very reasonable £150.
There is a clear North-South divide when it comes to the cost of electrical work, as while most of the pricier areas are in the South, most of the cheaper regions are in Northern England, Wales or Scotland.
10 cheapest areas for electrician rates
Location in UK
Average
hourly rate
Average
daily rate
East Lindsey
£21
£150
Belfast
£22
£166
Lisburn
£22
£169
Pembrokeshire
£25
£196
Newcastle-under-Lyne
£27
£200
Angus
£25
£200
The Wreckin
£28
£201
Stoke-on-Trent
£28
£204
Caerphilly
£29
£206
Wrexham Maelor
£27
£208
Whether you're in one of the most or least expensive areas of the UK for electrical work, it's a good idea to try and get three quotes for the work you want done to make sure you're getting the best deal for your area.
READ MORE: 51 stylish lighting ideas to brighten your home
Featured image: visivastudio / Shutterstock
Be the first to comment
Do you want to comment on this article? You need to be signed in for this feature