Snow mould: warning as 'damaging' garden disease hits lawns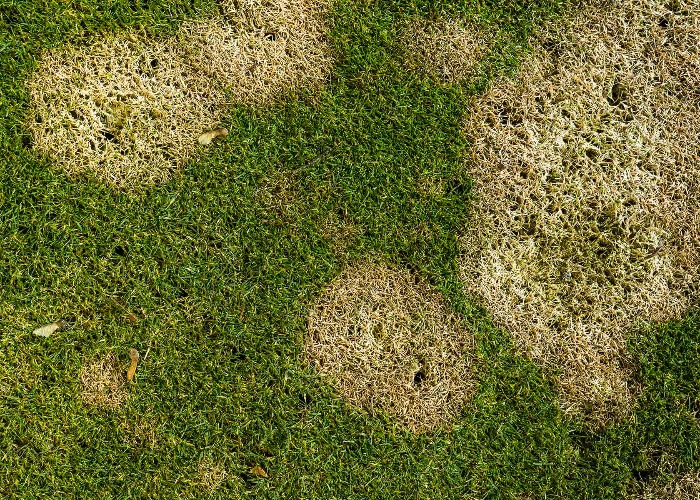 What may seem like an innocuous yellow or brown patch on your lawn could be a tell-tale sign of a devastating turf disease
As temperatures start to drop and we spend less time in our gardens, you might think you can afford to neglect your lawn a little, but beware—cold, damp weather can cause problems if precautions are not taken.
READ MORE: How to fight back against garden disorders and diseases
According to the Royal Horticultural Society (RHS), autumn and winter are prime times for snow mould to attack garden lawns. If left untreated it can be very hard to control, with the RHS calling it "one of the most damaging diseases of turf grasses."
Snow mould, or 'fusarium patch' as it is otherwise known, is a fungal disease that can affect your lawn at any time of year, but it's most prevalent in the autumn and the wetter, milder winter months.
What does snow mould look like?
The first sign of snow mould is usually a yellowy-brown patch on your lawn, which may appear as dry or 'dying' grass, but if left to its own devices will soon spread. Though it may develop as early as autumn, it can be noticeable after snow has thawed, hence its name.
Though it's often yellow or light brown in colour, it can sometimes appear as small patches of pink or white mould.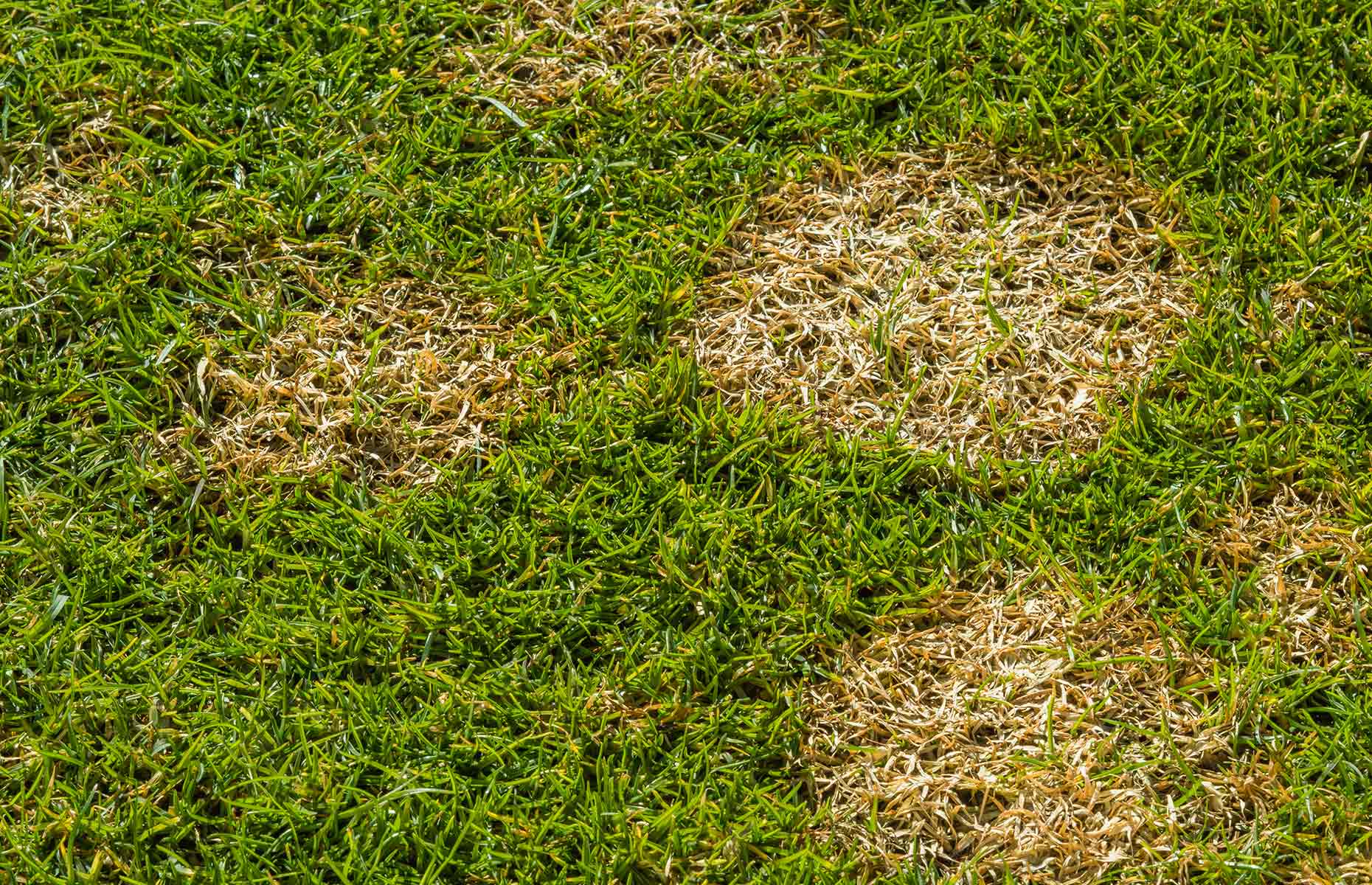 Image: Floki / Shutterstock
If you identify what you think may be snow mould, keep a close eye on it as patches will increase in size—they can get up to 30cm (12in) or more in diameter—and they often merge to create a much larger area of affected grass.
How can you prevent snow mould?
According to lawn care experts Lawnsmith, turf that is constantly wet or damp, situated in the shade, or under a heavy thatch layer is more likely to develop snow mould. Other exacerbating factors can include poor drainage or clay soil.
With this in mind, ensure your grass has sufficient drainage so that it can dry quickly after rain or dew—you may even wish to remove heavy dew with a cane or long, pliable rod—and prune back hedges and other overhanging plants to improve your garden's airflow.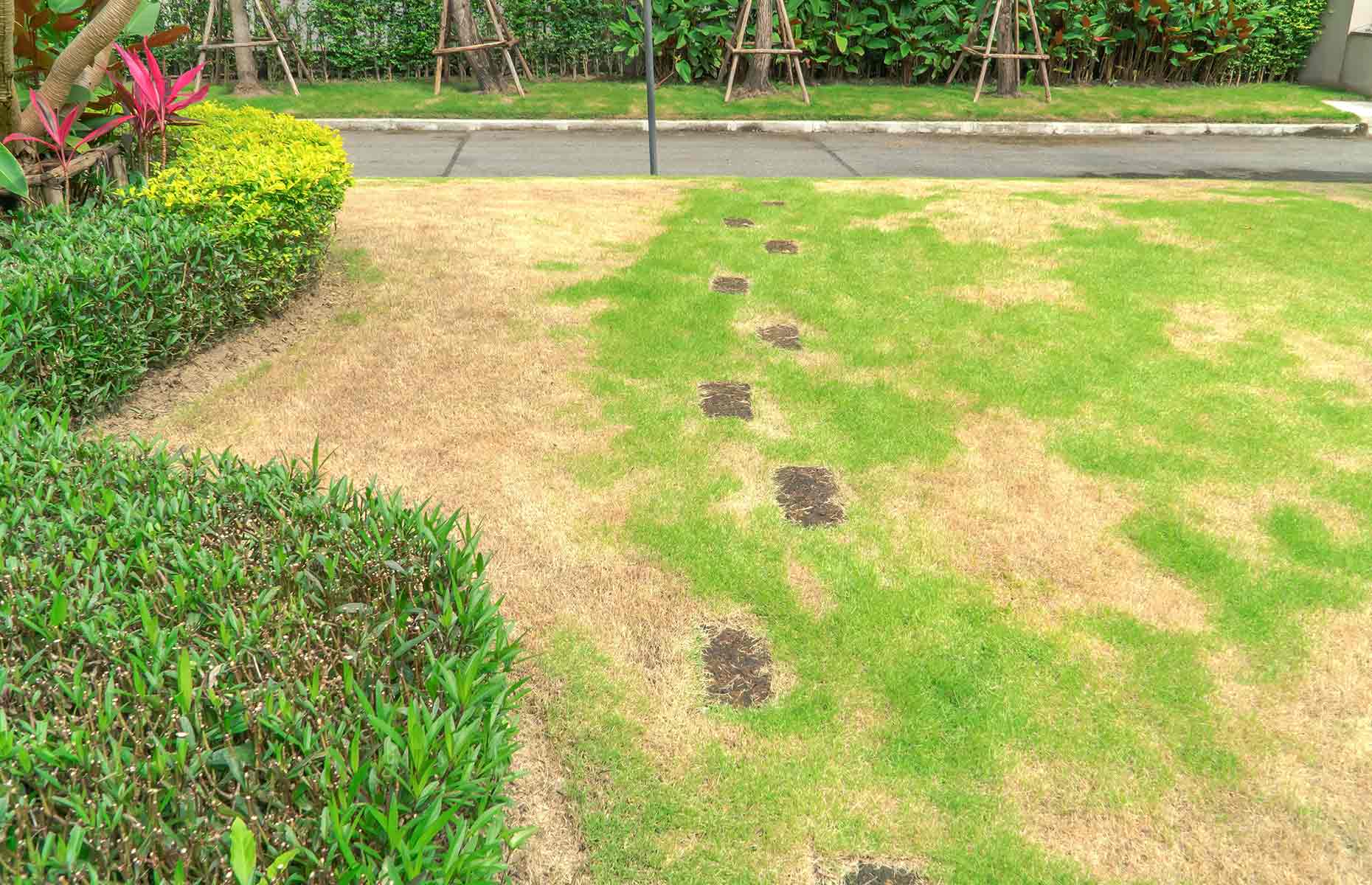 Image: SingjaiStocker / Shutterstock
It can also be useful to scarify your lawn, with a rake or lawnmower, to remove any organic build-up, and then aerate it with a garden fork or specialist tool to allow more air to get into your grass.
High levels of nitrogen fertiliser can increase the risk of snow mould in the damper months, so it's a good idea to switch to an autumn lawn feed from late summer.
The RHS believes that good cultivation practices and garden hygiene are the best ways to ward off snow mould. However, if you must resort to chemicals, they say that "the only fungicide available to amateur gardeners for control of this disease is trifloxystrobin (Provanto Lawn Disease Control)."
Trifloxystrobin can be used year-round, except during drought conditions or when the lawn is frozen, but it should be used no more than twice in the space of a year.
How can you treat snow mould damage?
If you do find that snow mould has damaged your lawn significantly then Lawnsmith says you are best waiting until spring to rectify the situation and rescue your garden.
In spring, snow mould damage can be treated by:
Raking the patches to expose the soil
Spiking the patches to a depth of around half an inch deep
Adding 10-20 matching seeds per square inch
Fertilising the lawn (or just the patches if the whole lawn doesn't need fertilising)
Keeping the areas damp
Mowing with sharp blades for the first couple of months
Lawnsmith warns against using soil or peat to aid the germination process and to instead use pegged polythene, plant fleece, or even just a thin layer of straw.
READ MORE: 32 autumn garden jobs you need to do right now
Featured image: Floki / Shutterstock
Be the first to comment
Do you want to comment on this article? You need to be signed in for this feature