10 questions you should always ask your architect before starting a project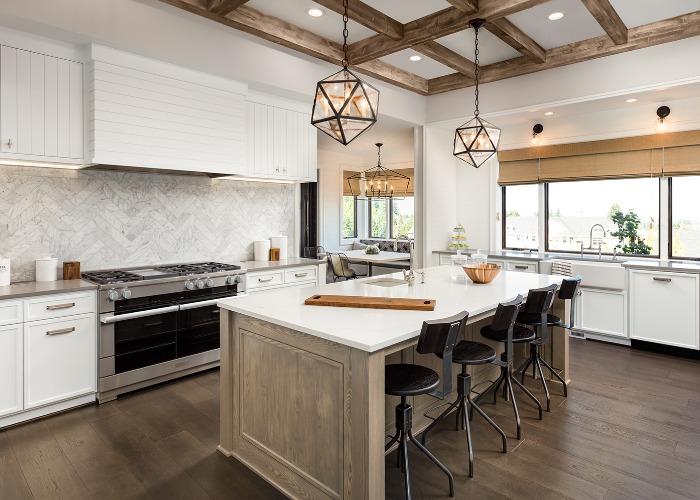 Hiring an architect is a big investment – ask these 10 questions to make sure you've found the right person to make your dream home a reality
Designing, building and making changes to your home is both exciting and intimidating, particularly for the majority of homeowners who have little-to-no experience in undertaking such projects.
The stakes are high - it's eye-wateringly expensive and the end result will likely have a huge impact on the happiness and wellbeing of you and your family.
Hiring an architect is not a legal requirement and it is possible to successfully complete even major projects without one. Their fees can add up to 15 per cent to the total cost but if you hire the best person for the job, they can also save you money in the long-run by limiting the likelihood of costly mistakes.
In short, if you're feeling daunted, the chances are you need a safe pair of hands to turn your architectural dreams into reality. From interpreting your brief into a design you love and securing planning permission to finding a reliable builder, monitoring progress on site and maintaining quality right through to the final handover, this is where architects come in.
The best will have plenty of questions to ask you as they try to understand your needs as fully as possible, but the questions you ask them in return can make or break your project.
Here are 10 to get you started…
Is there a charge for an initial meeting?
Different architects offer different things in initial meetings with potential clients. Most will agree to a short, one-off introduction free of charge to discuss the project, your budget and their ability to deliver, but you should expect to pay for more detailed advice. If in doubt, ask if there's a cost before arranging anything.
What can you bring to the project – or, do I really need you?
The basic rule is that if you need planning permission, you probably need an architect, but Dan Gibbons, director of South London practice APE Architecture and Design Ltd, is the first to admit that his services are not always necessary, particularly for smaller projects.
"It's a good idea to ask your architect how much they can add to your project," he says. "Their creative input will outweigh that of a building surveyor but if you're after a standard loft or kitchen extension that does not require any design finesse then they will not necessarily be good value for money."
Can you confirm that you are a registered architect?
The title 'architect' is protected by law, meaning that only the fully qualified can use it. Companies can, however, put 'architecture' in their names or call staff 'architectural designers', without necessarily being registered architects, so be sure to ask for clarification. Check that your prospective architect is registered with the Architects Registration Board (ARB), whose database is publicly accessible.
The benefit of choosing a registered architect is that their ability to deliver the service you require is guaranteed. They must comply with certain responsibilities - including health and safety and the need to maintain Professional Indemnity Insurance - and are subject to random checks.
Many registered architects are also accredited by the Royal Institute of British Architects (RIBA) and are therefore expected to conduct themselves in accordance with the RIBA Code of Practice.
A basement kitchen designed by APE Architecture and Design Ltd / Image by Peter Landers
Do you have a signature style?
Make sure your prospective architect's vision and principles align with yours.
"With the best will in the world, as architects, we tend to do what we want to do and expect that that's what the client is expecting from us because they have seen our work before," says Gibbons.
In short, don't expect a modern architecture practice to produce design packed with elaborate period detailing. The best way to get a feeling for how an architect handles a certain style is to ask to see past projects in their portfolio that are similar to what you want. Be sure to establish how much of the design was the architect's creation, as opposed to the client's.
What services do you offer?
You will need to understand the extent to which the architect can manage your project.
"Some clients simply ask us to take their project through to a broad design stage where we can get planning permission before they manage the rest," says Gibbons. "Others want us to take it further, producing detailed drawings with technical specifications for the contractor to build from. Some want the full service, which involves managing the contracts between the contractor and the client on site and acting as their liaison."
Quality control becomes your responsibility unless you appoint someone else, so employing an architect that offers this full service may be crucial. They generally begin to offer it for projects with a budget of £30,000 and above, but this varies between practices.
If appointed as the contract administrator, the architect will take on responsibility for drawing up the building contract and, according to RIBA's guidelines, "carrying out regular inspections, dealing with queries, monitoring progress on site, keeping track of cost, instructing any additional work required and certifying payments due to the builder".
The Homeowners' Alliance states that asking the architect to visit the site every day "is not unreasonable", so check that they live locally enough to be able to do this.
RIBA has produced a Services Schedule for architects to use with their clients. Services to be included in your project can be ticked off on a checklist for clarity (see p16). Make sure that you see a document like this, whether it's RIBA's or the architect's own.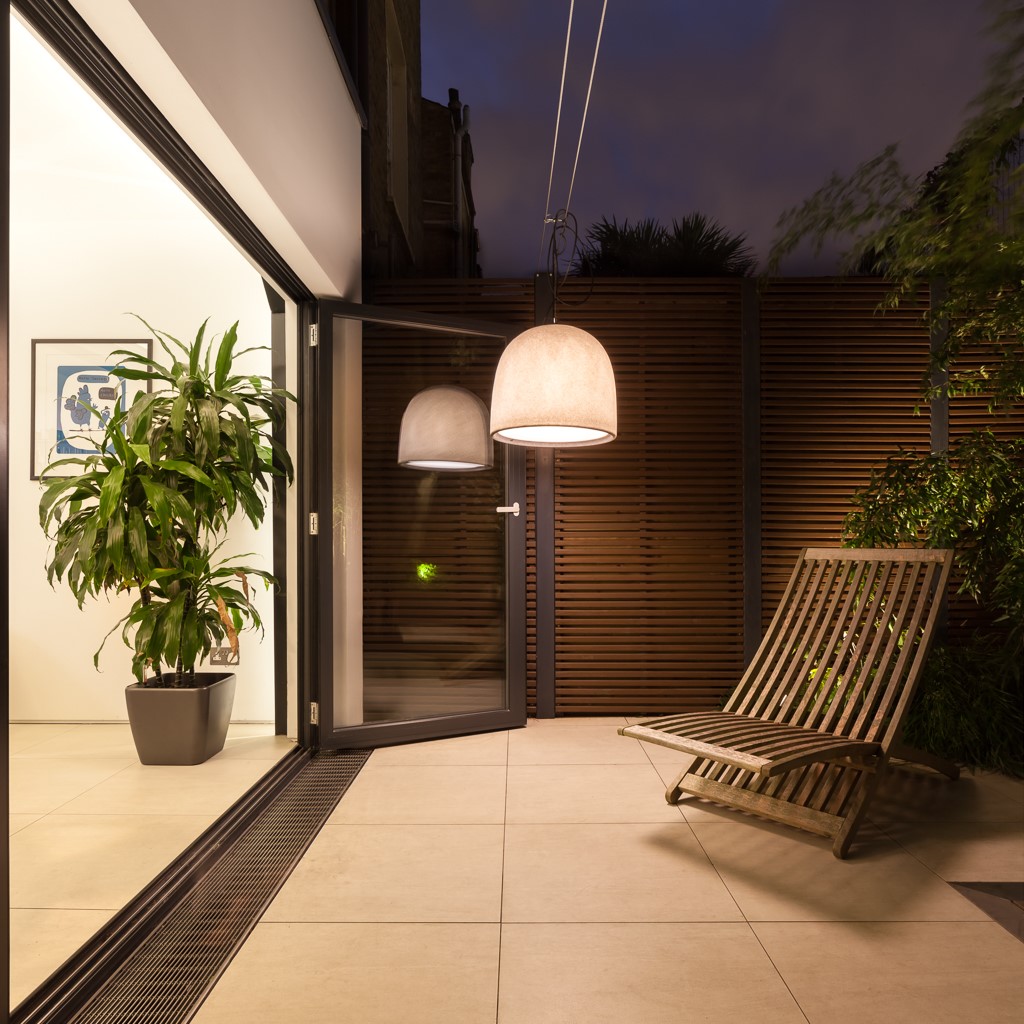 A terrace with bifolding doors designed by APE / Image by Peter Landers
When will we be able to meet?
If you work full-time during weekdays, make sure that you will be able to meet and communicate with your architect outside of office hours. Ensure that you have full contact details for your main port of call in case you need to reach them urgently.
What is your track record of successful planning applications?
If you foresee issues securing planning permission, make sure you ask your architect for their track record in getting plans approved. A local architect may be your best bet here as they may be more familiar with your local authority's planning policy and attitudes, as well as having useful contacts in the planning department.
How do you charge?
How architects charge depends on the project's complexity and the services requested from them. Some will charge you a fixed price sum, some lump sums at regular intervals, others an hourly or daily rate and some as a percentage of the total project cost.
The latter in particular can throw up problems, especially if projects go over budget with unexpected costs arising halfway through. It is therefore vital to be explicitly clear about how the fees will be charged and what you will need to pay when before the project begins.
"Get an indication from your architect as to at what point you should have a confirmed cost for the work, whether that's once planning permission is in place or once the tender is back from the contractor," says Gibbons.
"Some architects maintain that if you want greater cost certainty, you're better off getting a cost consultant or quantity surveyor involved in the project earlier on because they can give you much more detailed costs and estimates right at the start, but that is mainly beneficial for larger projects, as opposed to residential homes."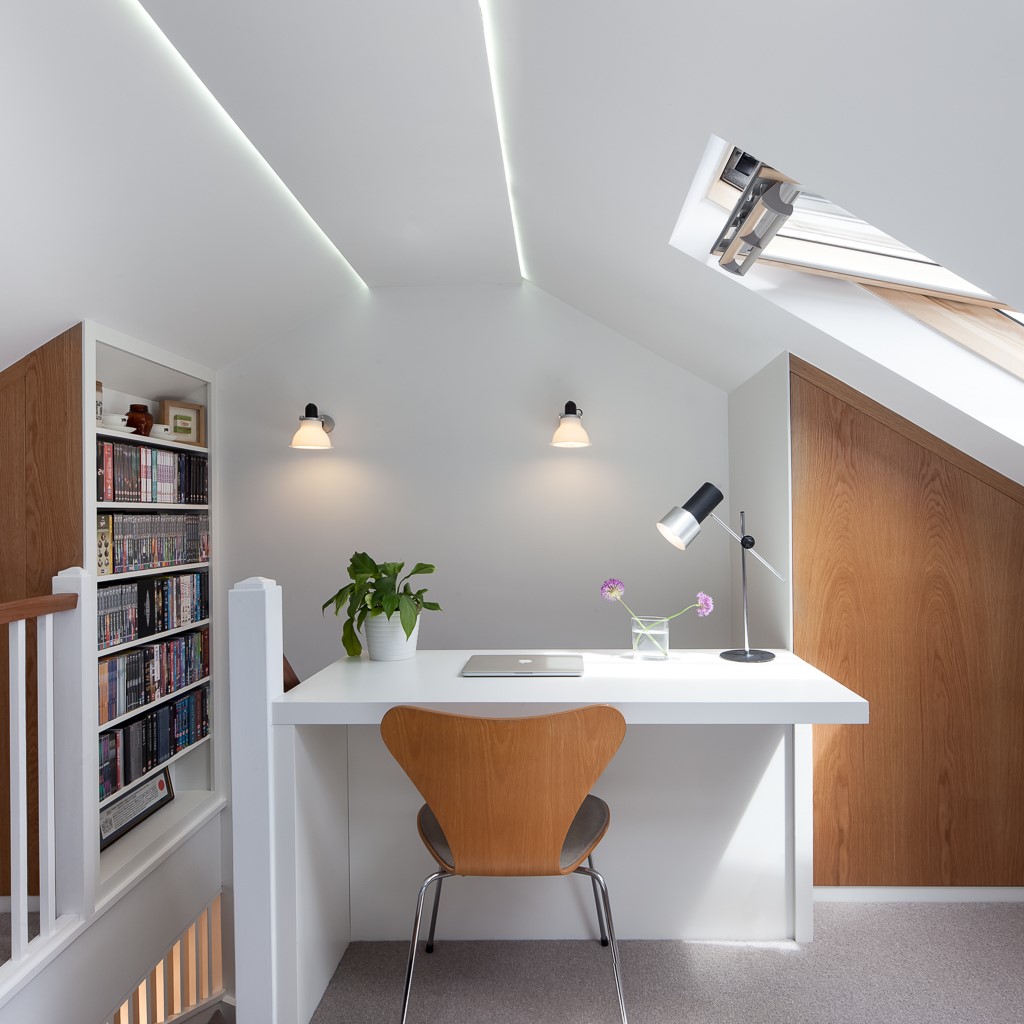 A thome office nook in a converted loft space designed by APE / Image by Peter Landers
Do you already have a builder in mind?
Many architects have developed strong relationships with builders that they prefer to use. Employing a team that has successfully worked together in the past can be greatly reassuring. If your architect does already have a builder in mind, ask if that builder could give you a complimentary quote, to give you a better idea of what the total cost may be early on.
How do I know I can trust you to complete my project in time and on budget?
It is important to choose an architect who is willing to prioritise financial considerations over aesthetics, especially if you are on a tight budget. Ask for their track record and push them to explain any past issues. Hopefully, the architect will be able to talk you through recent successes without promising so much that disappointment is inevitable. If possible, visit the properties and speak to past clients listed as references to find out how communicative the architect was.
Communication above all else is absolutely fundamental to a smooth, stress-free process. Our final tip? Make sure you like each other!
Be the first to comment
Do you want to comment on this article? You need to be signed in for this feature