The discount kitchen website that could make your designer dreams come true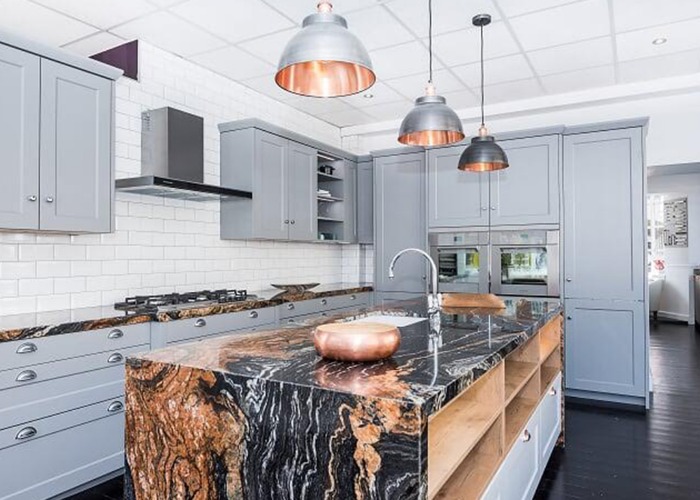 Bag an ex-display dream kitchen for under half price
It's the heart of the home, a place where we spend a large part of every day of our lives, and it's also a huge investment that can increase the price of a property, so it's no wonder that we want the best kitchens that we can possibly afford.
With so many component parts to fitting a kitchen there are also lots of different tactics you can use to save money; whether that's jazzing up some basic IKEA units or keeping on top of popular kitchen trends, but rarely do you find a way to knock half the cost of a high-end kitchen off the bill.

Ex-display oak-style Doca kitchen with granite worktops and appliances, £18,950 (RRP £80,000)
Enter The Used Kitchen Company, who rehomes used and ex-display kitchens for a fraction of their buy-new price, including top-of-the-range names such as John Lewis of Hungerford, Plain English and Neptune.
Not only are the kitchens in excellent condition but they often have high-spec added extras like luxury central islands, built-in appliances and granite worktops. Plus, as showcase examples you can be sure that they are beautiful and bang up-to-date, with 2018's biggest colour trends properly represented and many sourced from the very best manufacturers in Germany and Italy.

Ex-display freestanding bespoke painted island, £9,000 (RRP £19,000)
There are, of course, drawbacks to inheriting what is essentially a kitchen designed for a different space than your own. Things may not fit, and you might not be able to use all of materials - or need to supplement bits and pieces from other sources. But if you're flexible and have a good grasp of your requirements there are some incredible bargains to be had, particularly at this time of year when lots of showrooms are refreshing their displays post-Christmas.
"We are likely to see a lot of activity this year, as homeowners are tending to stay put before Brexit and fears of recession and choosing to improve rather than move," says The Used Kitchen Company's owner Looeeze Grossman. "That's the point at which we should be top of mind for them and the reason why we are putting out our 'skip the skip' message. There is no sense in hiring a skip and sending a kitchen to landfill when we could recycle it and allow its owner to earn some cash by selling it on. Be green, but be canny too!"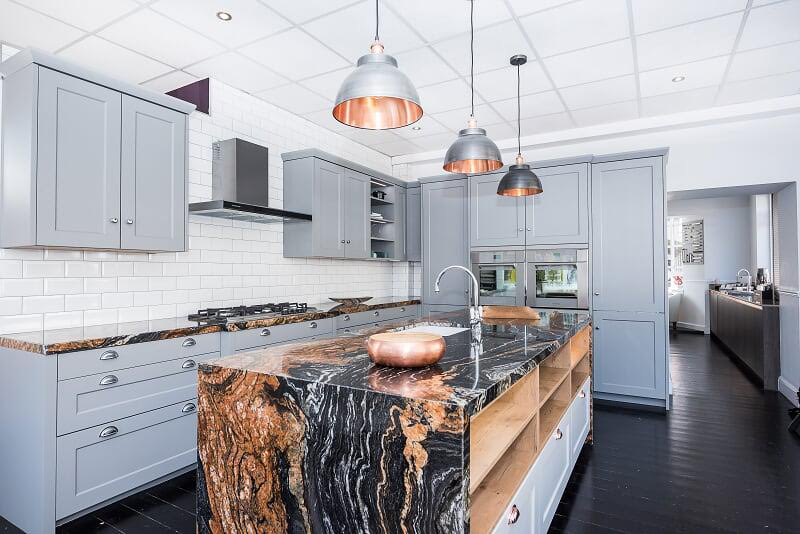 Ex-display Rotpunkt kitchen, island, granite worktops and appliances, £14,950
Not only can a pre-loved kitchen save you serious cash, it's also much better for the environment. The firm says it's calculated they've saved 10,000 tonnes of waste from landfill; a success that saw them named as one of 'Kevin's Green Heroes 2017' during Grand Designs Live 2017.
And even if you're buying a new kitchen it's worth keep them in mind – they might just be able to find a home for your old cabinets, earning you some cash too. Browse the website, here.
Be the first to comment
Do you want to comment on this article? You need to be signed in for this feature