How to decorate a buy-to-let property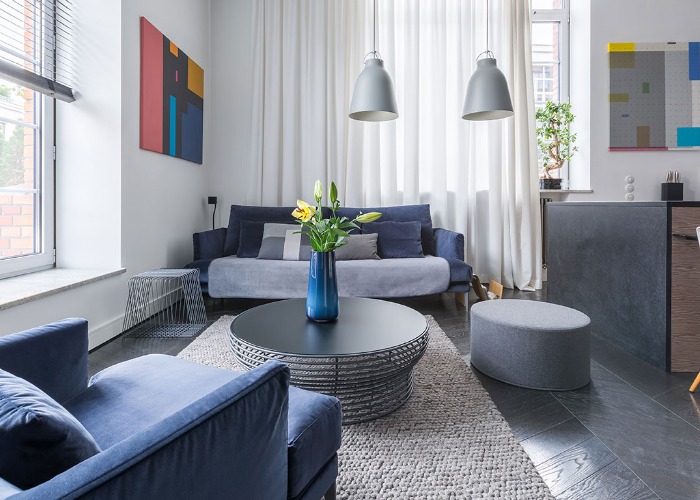 Spruce up your space to rent to tempt in your perfect tenant
In years gone by, the rules of decorating a buy-to-let were simple: keep it neutral and stay within budget. But for today's design-savvy renters, the decor of a property can have a big impact on how much your investment will bring in and what kind of tenant will be tempted to sign on the dotted line. Our eight practical tips will ensure your rental not only looks stylish but achieves maximum returns too.
Remember going cheap may cost you dear
Painting and decorating a buy-to-let property is an investment. Consider your budget carefully and weigh up longevity against initial outlay. It may not be wise to go for cheaper products if you need to re-do the work or replace or repair fittings at regular intervals. Paying a little more for something initially could save you money in the long run, particularly when it comes to carpets and bathroom fittings.
Decorate with your target tenant in mind
Remember you are not decorating for yourself. Students will be interested in practicalities and easy maintenance; young professionals will be more concerned by the look and feel of a place. Families will want both. Forget your own tastes and be practical but also don't feel obliged to go with the crowds and opt for an all-white blank canvas.
Living room painted in Heartwood by Dulux
Think about who is likely to rent your property and what they might typically prefer when it comes to décor, and don't be afraid to broaden your palette to include a wider spectrum of neutral tones. Used correctly, trending colours can give your rental property the edge.
Pick the right paint for the job
Extend the life of painted surfaces by choosing products that are fit for purpose. In kitchens and bathrooms, go for moisture-resistant paints that are formulated to withstand condensation and steam. Paints designed specifically for kitchens will also be better at combatting stains and grease marks.
When it comes to wall paint, consider a satin finish over matt and look for acrylic or latex formulations, which are more durable. If you are working to a tight schedule, water-based acrylic paints have shorter drying times.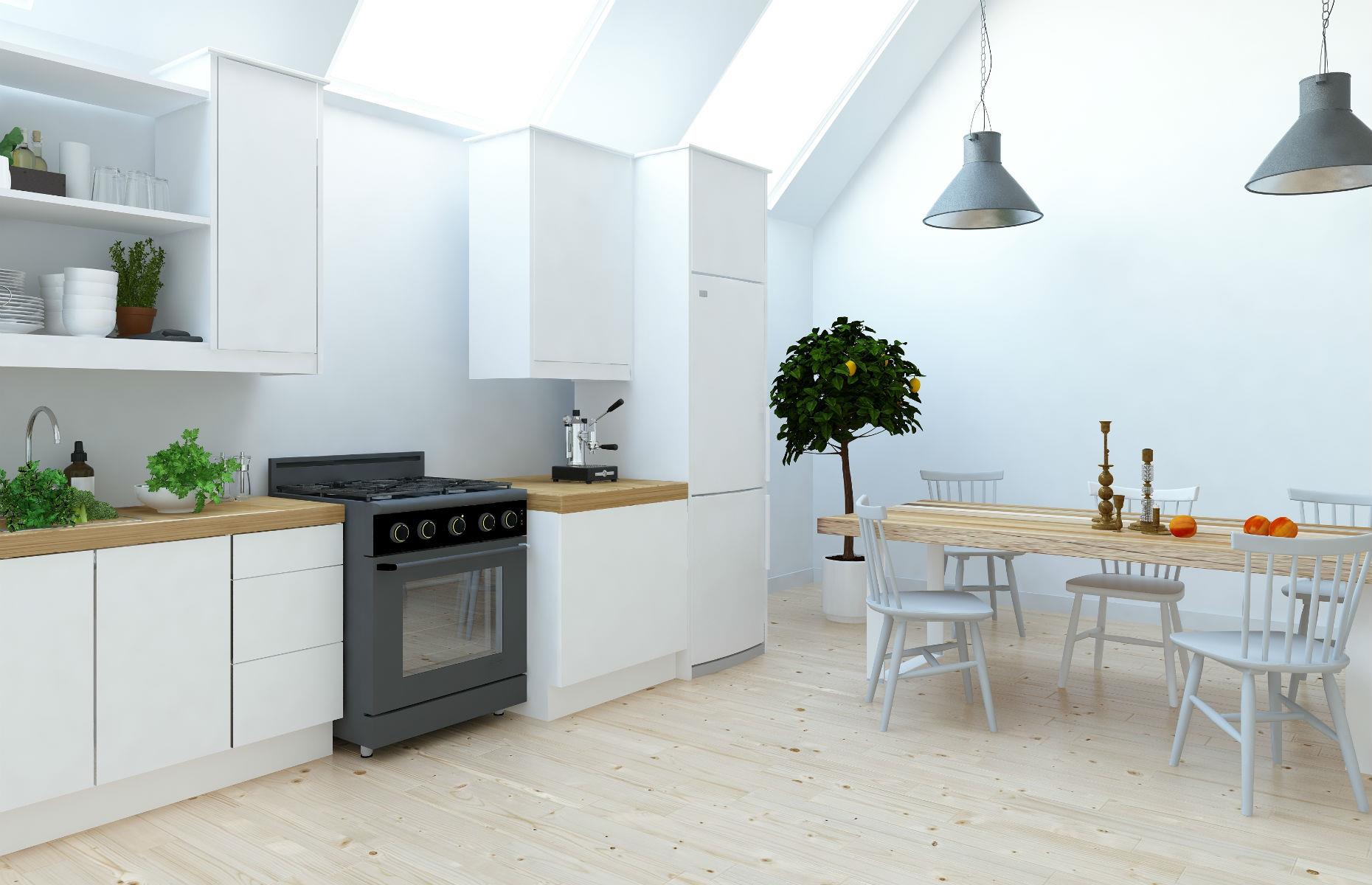 PavelShynkarou/Shutterstock
Use gloss or eggshell paints on woodwork and metal and radiator paint as required. Some paint companies offer products that can be used on wood and metal, which can save time and money. Before buying, always check the manufacturer's instructions to be sure the paint is suitable for your project, what surface preparations may be required and how long to leave between coats.
Ceilings can be tricky to paint so look for anything that might help make the job easier. There are emulsions that stay pink while you apply them, then fade to brilliant white as they dry. This makes seeing where you have painted and not painted obvious, ensuring complete and even coverage.
Specialist tile paint might be worth considering for a bathroom that is a little old fashioned but has tiles and grouting that are still in good order. These types of paints are waterproof and mould resistant and there are versions that allow you to paint over the grouting too. Similarly, look for floor paints to refresh tile, stone, wooden or concrete floors.
Go for paint brands with a good reputation for quality. Ask your local tradesmen which products they use and why.
Go light - or dark?
Way up the appeal of light and airy decorating schemes against the practicalities of maintaining and keeping them clean.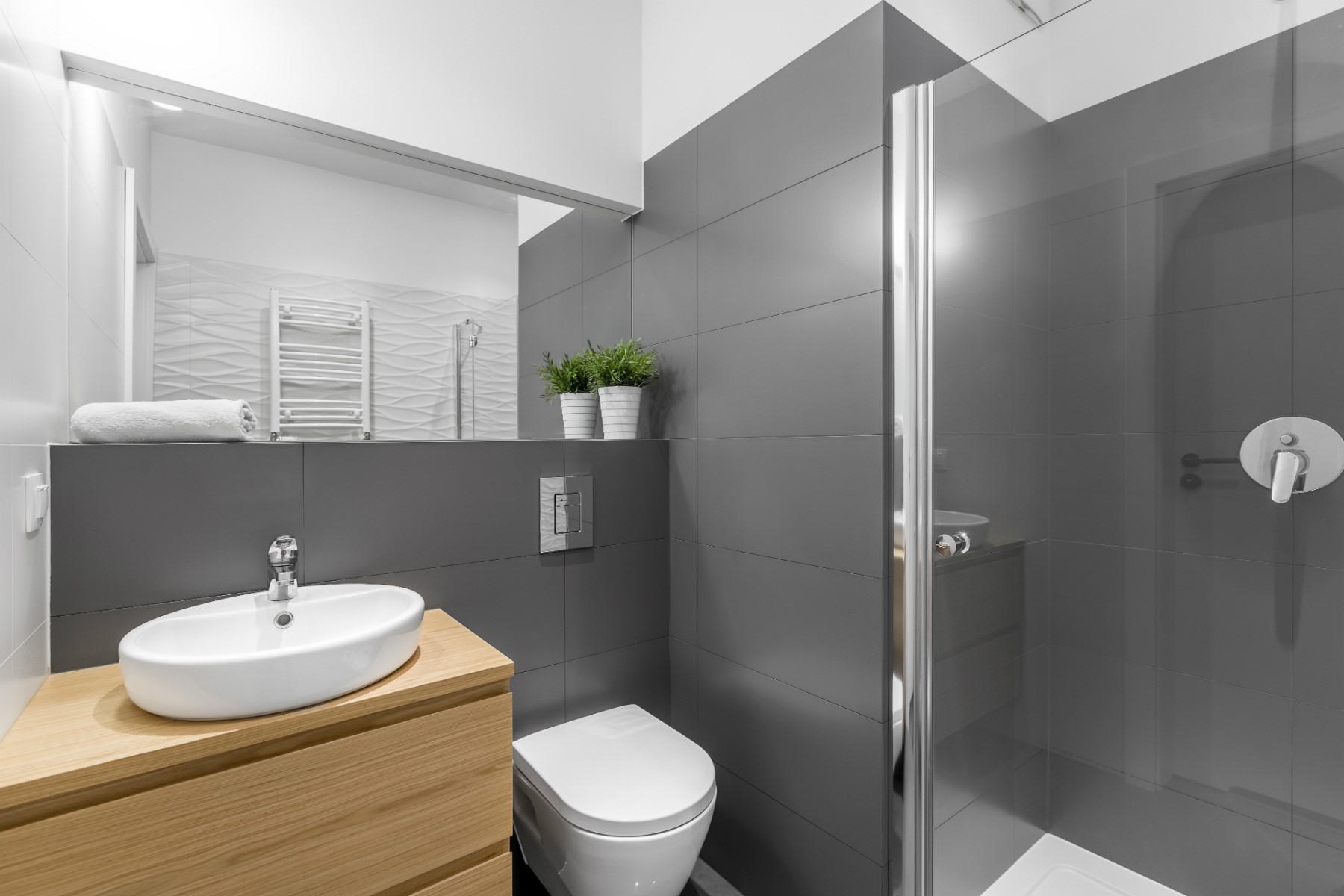 Dariusz Jarzabek/Shutterstock
Pale walls and carpets may make a place look bright and spacious, but won't be so appealing once the marks begin to show. Consider neutrals that aren't so pale. Mid toned greys or browns have the advantage of going with most things while being better at disguising wear and tear than white or cream.
Similarly, bright white bathrooms will require harder work to keep them sparkling. The darker the tiles and grouting, the less elbow grease needed to clean and maintain them. The key is to choose a decorating scheme that doesn't just look good but that will continue to look good for as long as possible.
Why tiles are a good investment
Tiles are obvious, practical choices for bathrooms and kitchens, but it can be worth using them elsewhere too. A tiled wall will not have to be repainted, while a tiled floor will not require professional cleaning. Consider tiles for hallway floors (even hallway walls below dado height), utility areas and downstairs WCs – essentially everywhere but bedrooms.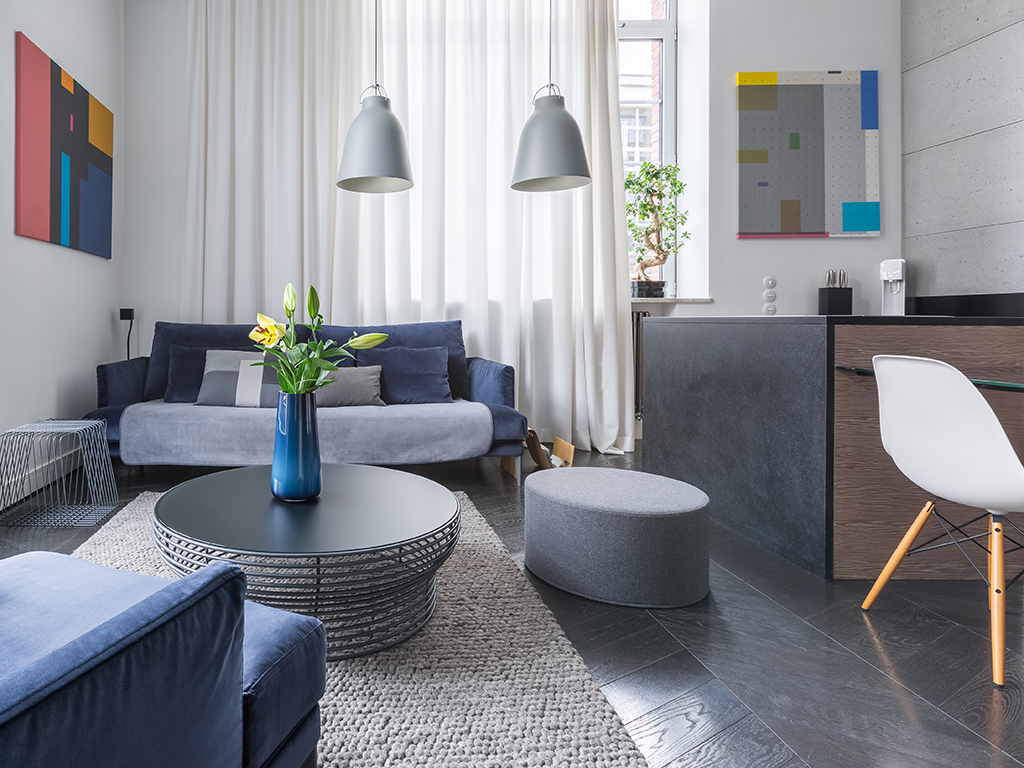 Use a smart wood-effect tile to give yourself a durable floor that can stand the test of time
If the right type of tile is chosen and fitted well, a tiled surface will outlast any other household option. Check with your supplier about which types of tile would be suitable for the room you have in mind. They will be able to advise you about durable, non-slip, non-porous options that aren't too heavy and won't require sealing or any ongoing maintenance.
To carpet or not to carpet
The decision whether to fit carpets or not will depend on your tenants. Families and young professionals may prefer carpets in the bedrooms but hard flooring everywhere else. Hard flooring throughout may be a more practical solution for a house share - some tenants may be very grateful for not having to vacuum!
If you do buy carpet, have durability front of mind. A cheap carpet may be expensive in the long run if it wears out quickly and is unable to withstand professional cleaning.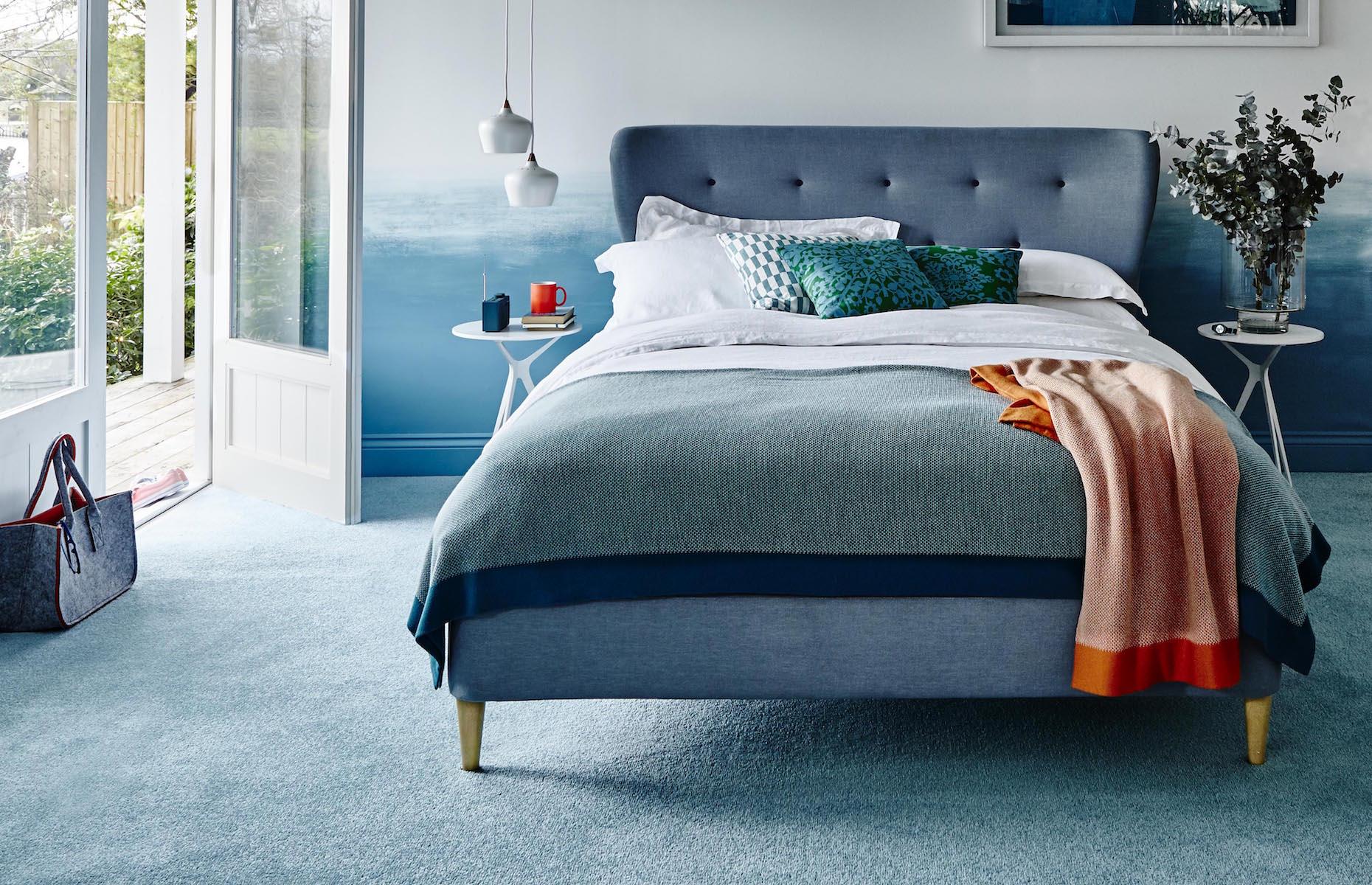 Carpetright
Tackle mould and damp
Combat mould and damp quickly before they turn into expensive problems. When decorating a bathroom or kitchen, apply a fungicidal wash to surfaces before you start and use paints designed specifically for these rooms.
Apply mould spray to tiling, silicone seals and tile grouting and fill any gaps around windows, worktops, sanitaryware and flooring with mastic. Check between tenants that all seals are still intact and replace them if they're not.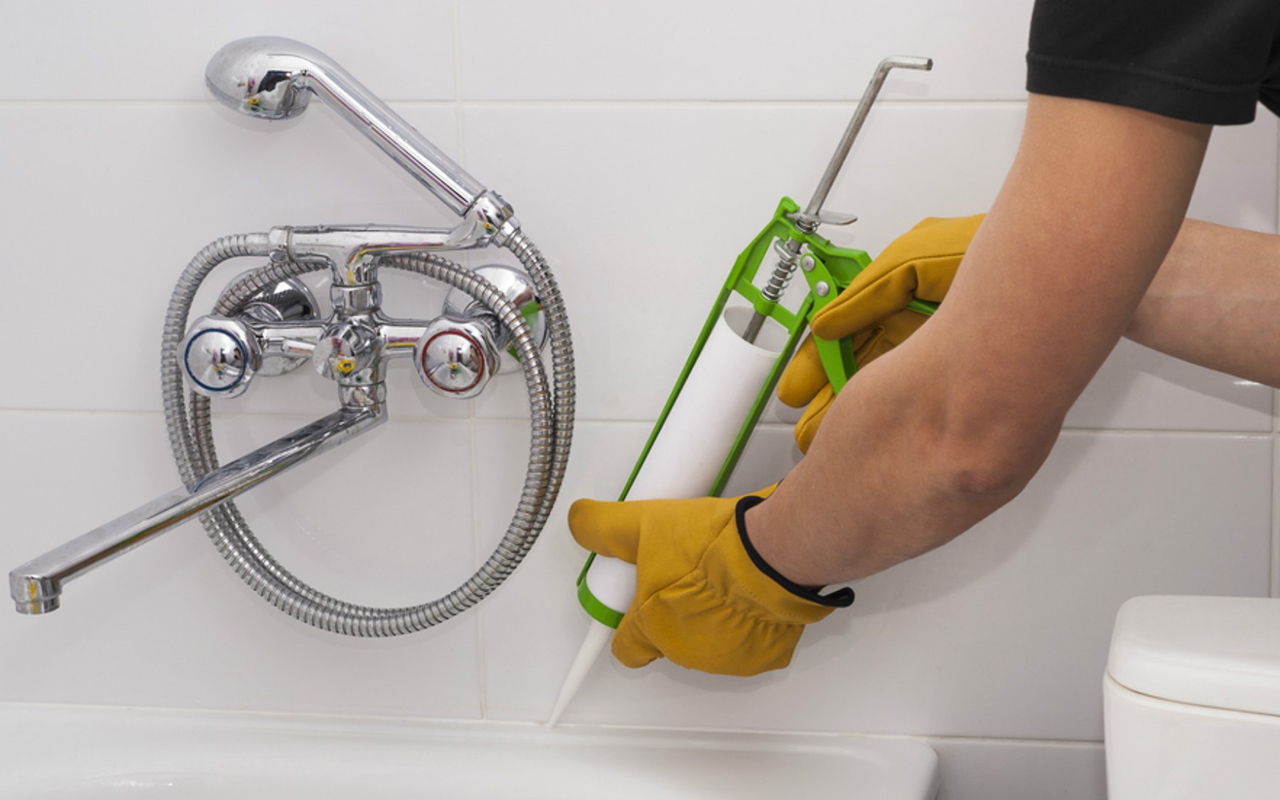 Kuchina/Shutterstock
Be brave and let tenants decorate
Another option is, of course, to let your tenants decorate themselves. The obvious advantage is that you don't have to do the work. It also means that you are not having to wait until the property is empty (and you have no rental income) to get the work done.
Allowing tenants to decorate also gives them more of an emotional investment in the property - and being able to make it more like home might encourage them to stay for longer.
Communication though is key. Be clear with your tenants or letting agent about what can and can't be done when it comes to decorating. Stipulate that the place be returned to how it was originally at the end of the tenancy should they wish to move on.
Be the first to comment
Do you want to comment on this article? You need to be signed in for this feature