How to make the most of an awkwardly-shaped room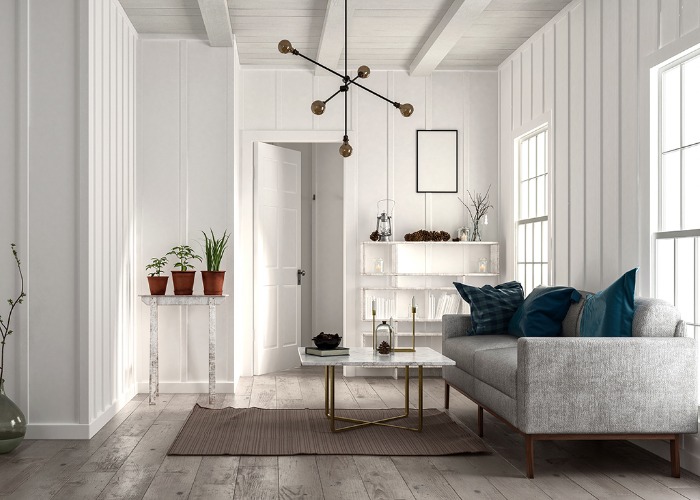 L-shaped, narrow and attic - all your layout problems solved!
It can be easy to forget that our childhood drawings of perfectly square-shaped rooms often do not reflect reality. Designing an awkwardly-shaped space can be tantamount to a tough game of Tetris, especially if you already own furniture that simply will not fit no matter how many rejigs you sweat through.
But stepping back, drawing out the layout of your room complete with measurements and thinking carefully about how you want to use it can yield surprisingly impressive results, often leaving you with more space than you initially thought possible.
Here are our top tips for making the most of your floor plan headache, from L-shaped and narrow to triangular and full of fiddly alcoves.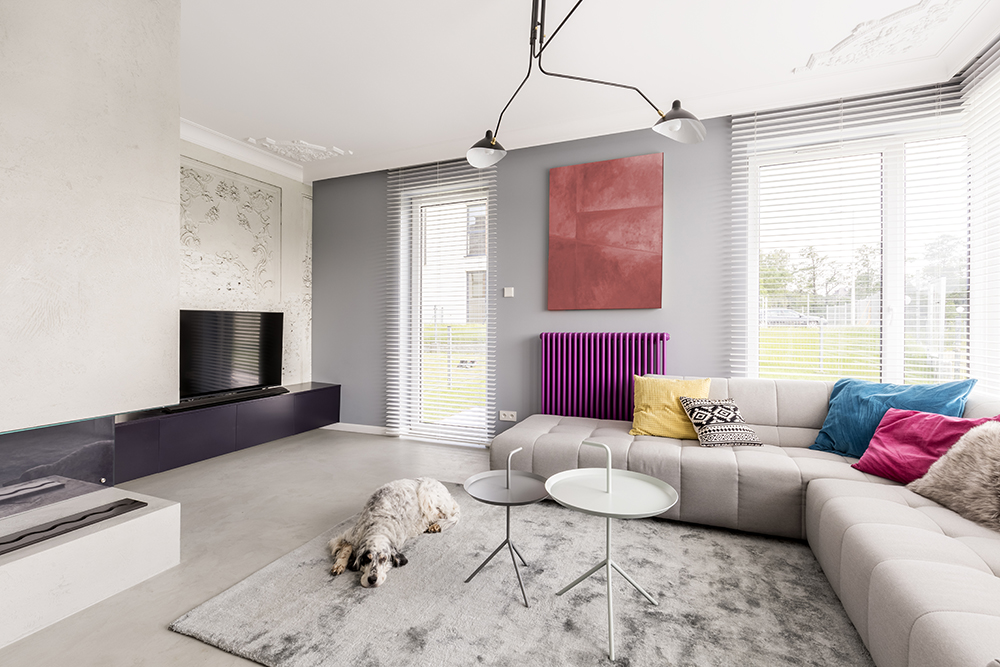 Photo: Photographee.eu / Shutterstock
L-shaped rooms
Create zones within your L-shaped room, such as a living space and entrance hallway, by using different flooring or rugs. Keep the flow throughout by using the same colour scheme and finish. Bear in mind that you will not be able to see everything from all corners of an L-shaped room, so plan accordingly. For example, do not put the sofa at one end and the TV in the other and be aware of how the corners interfere with sightlines for multifunctional spaces. Sometimes this particular shape can be an advantage for an open-plan layout, where the offshoot area is great for creating an intimate eating area or cosy living room.
Use bulky furniture in the same way, pulling it away from the walls and using it to separate the space by function, rather than automatically adopting the common 'line the walls' approach. If this seems unnatural, try arranging your sofas and chairs around a focal point like a coffee table.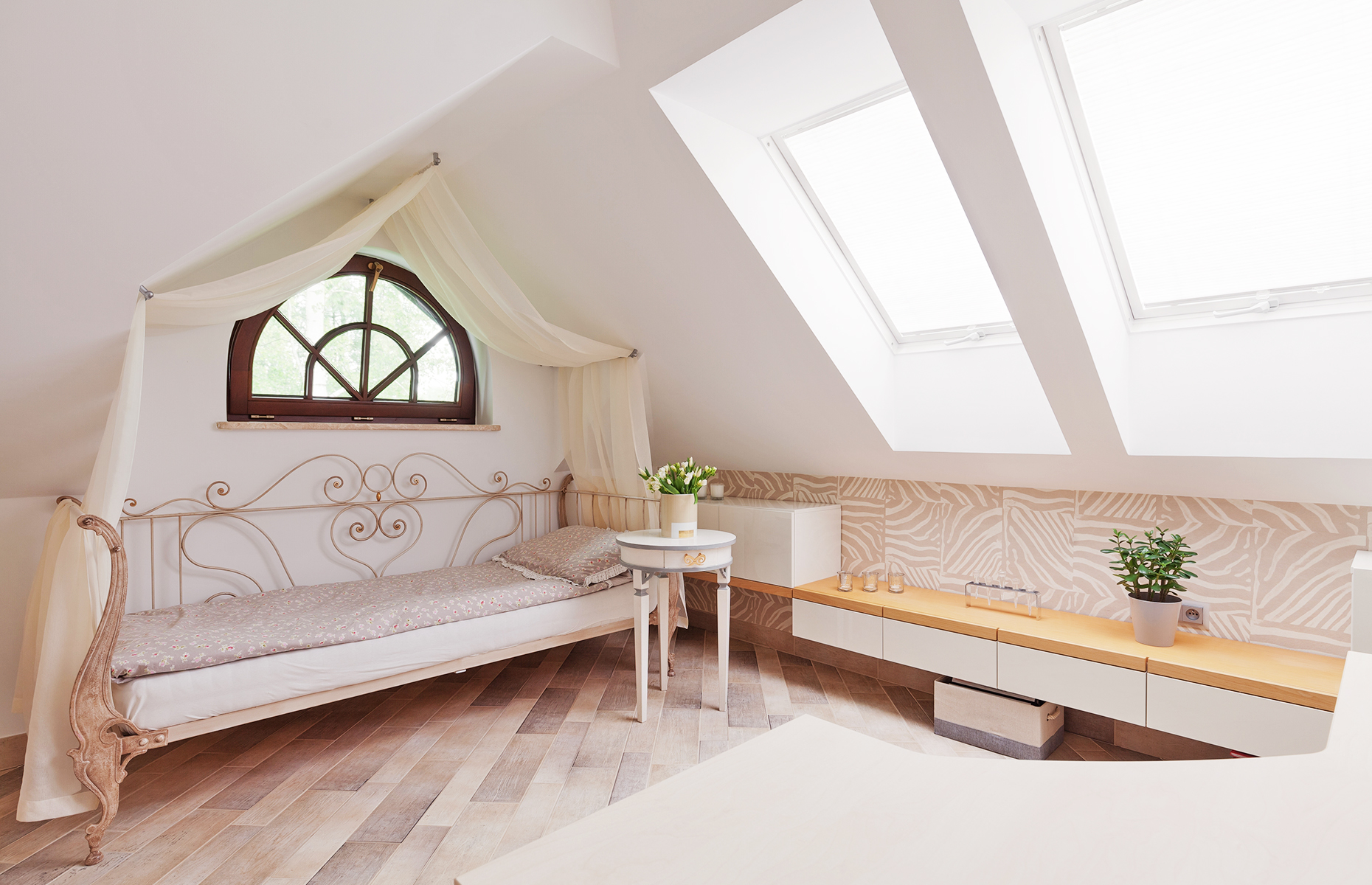 Photo: ESB Professional / Shutterstock
Sloping eaves
Sloping eaves in loft bedrooms can be a death knell for storage, but this needn't be the case. If your bed takes up the only decent wall, build cupboards above and around it and make use of space for boxes underneath it. Position low-rise chests, desks and sofas under the eaves. If your ceilings are high, considering adding a mezzanine. Be sure to check that the resulting space would be useful, but it needn't be big to fit a small library, study or single bed - ideal for two children sharing a room. Paint-wise, open the room up by using a light-reflecting semi-gloss finish.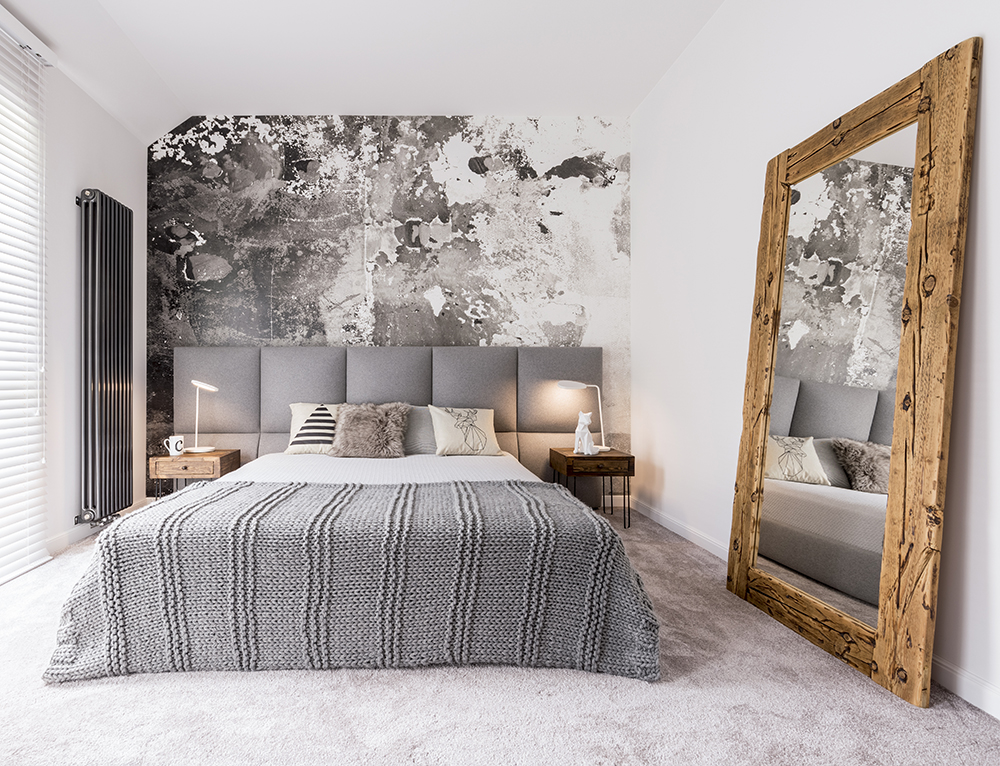 Photo: Photographee.eu / Shutterstock
Narrow rooms
Illusion is your best friend here. Make the shortest wall a feature wall that draws the eye, making it seem closer and distracting from the narrowness of the space. Statement patterned wallpaper is on trend at the moment, but you may prefer the simpler style of exposed brickwork, panelling or just a different colour. Use light, neutral shades to add brightness, or consider horizontal stripes that trick the eye into thinking a space is longer and wider than it is. Hang up framed photos to inject personality and stock up on mirrors to reflect light around the room - try filling a wall with different shapes, sizes and styles for fun visual impact. Instantly create width by trimming the walls with the same material as the floor, which again should be light in colour (buy a runner if you can't change it), and add character with statement lighting hanging from the ceiling. Introduce more natural light by installing windows where possible and keep furnishings and clutter to a minimum.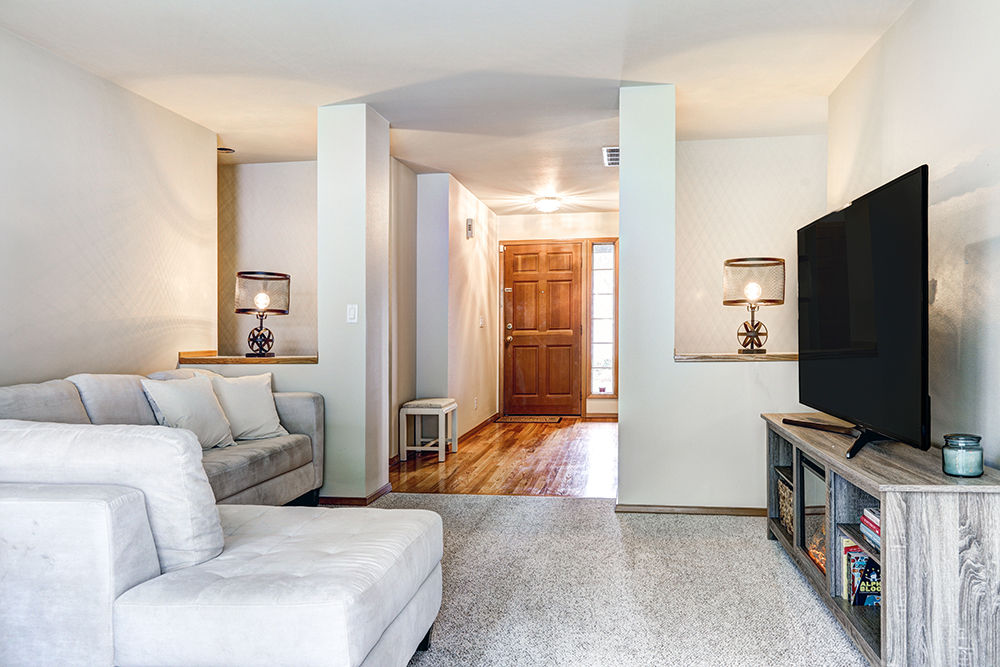 Picture credit: Artazum / Shutterstock
Tricky alcoves
Recessed walls such as those flanking fireplaces cry out for open shelving that can be used to display books and decorative items. Other furniture that often suits alcoves includes desks (invest in a fold-up if space is limited) and custom built-in wardrobes. But it isn't always so easy. Kitchen alcove? Hire a carpenter to make you a beautiful dresser that fits the gap and offers more storage, or add shelves and back each level with a different pretty wallpaper for visual interest. Bathroom alcove? The perfect place to install a shower. Otherwise, box it off, add a door and hey presto, a new place for your towels to live. Bedroom alcove? If big enough, move your bed into it, then decorate the wall behind in an accent colour to make it look like a grand extension of the headboard. Then, of course, dormer windows seats are always lovely. Failing all that, you can camouflage alcoves by papering them with the same patterned wallpaper as the adjacent walls.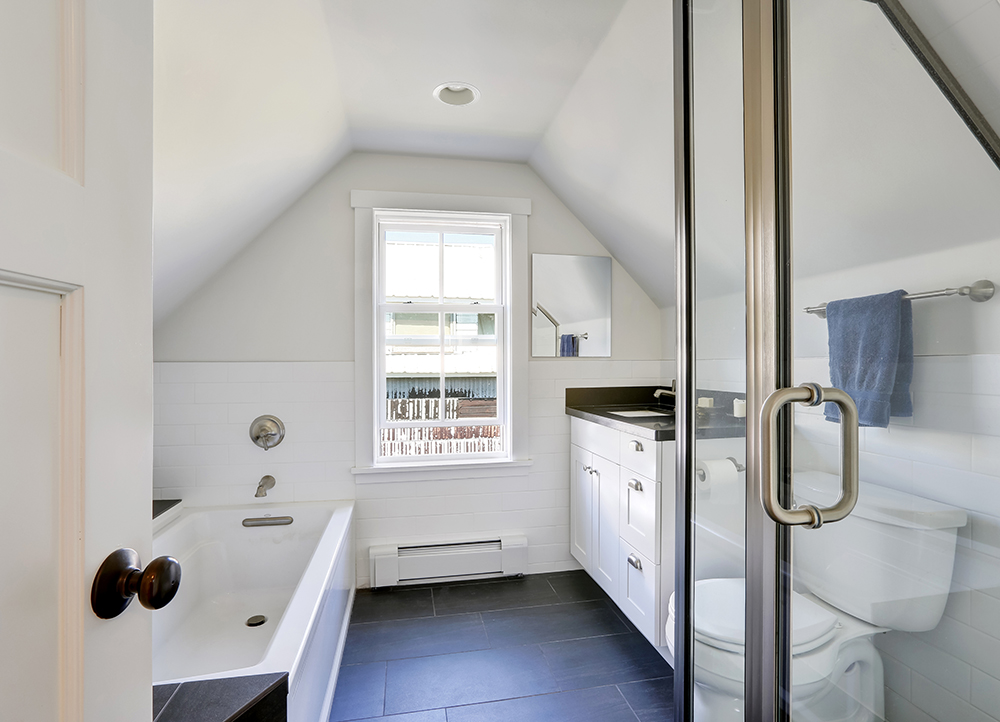 Photo: Artazum / Shutterstock
Triangular or trapezoid
Detract from harsh angles less than or greater than 90 degrees by using a uniform colour for the walls and ceiling and ensuring that any geometric flooring pattern could be cut in a way that fits the corners naturally. Build storage up rather than out to retain space in the centre of the room and introduce furniture with curved edges to soften rigid lines. Be wary of hanging mirrors if they will reflect awkward design and opt for a striking painting instead. Triangular-shaped rooms are quirky, so embrace that in your decor, hunting out a bold, asymmetrical rug for use as a focal point.
Confusing corners
Illuminate dark and poky nooks and crannies with adjustable floor lamps, available to suit every budget. Side tables topped with flowers in a vase can add colour, or bring cosiness to the room with a textural pouff, velvet armchair or squishy beanbag perfect for nestling into with a book.
Be the first to comment
Do you want to comment on this article? You need to be signed in for this feature