Ranked: The best value UK cities for family homes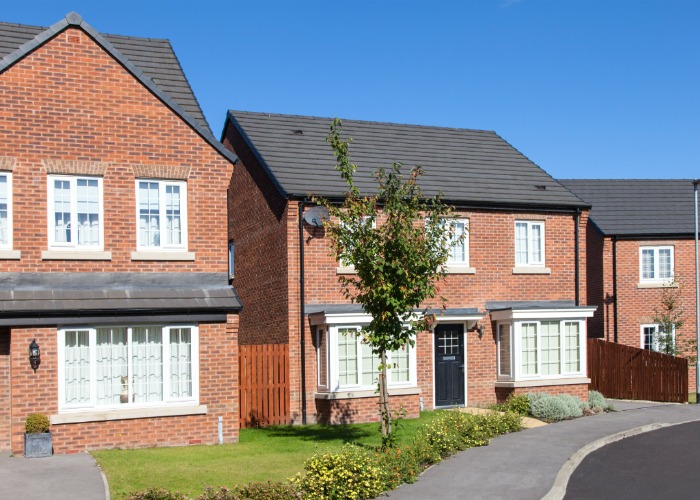 Got kids but aren't ready to relocate to the countryside yet? We've found the UK's urban areas where you - and the brood - will get the most bang for your buck...
Before having kids your idea of a fantasy was probably a beautiful barn conversion, penthouse apartment or a period cottage with a white picket fence, original features and a stunning flower-filled garden.
Once you actually have children though, reality sets in. Local amenities, enough outdoor space for the kids to let off steam, bedrooms for all - and somewhere to store utterly insane amounts of Lego - become the biggest priorities.
With family homes in previously safe-bet cities including Bristol, Brighton and Birmingham having skyrocketed in recent years, finding a practical pad that will suit everyone's needs is a big ask.
Now consumer website MoneySuperMarket.com have revealed the cheapest and most expensive cities in the UK when it comes to purchasing a three-bedroom family home.
While it will surprise nobody to learn that London is the priciest - an average three-bed is £1,985,000 - the study shows Bradford is the best value. Family homes in the West Yorkshire city average around £95,000, around one twentieth of those in the capital.
"It's astonishing to see the huge disparities in property prices for renters and buyers in the UK. Even a distance of a few miles – well within commuting range – can change the value of a house or flat by many thousands of pounds.
"If you compare the price of a big house in parts of Bradford with its equivalent in London, you can measure the difference in millions," says Kevin Pratt, consumer affairs expert at MoneySuperMarket.
To help, there's also a clever house price comparison tool so you can find out the approximate value of your current home in another city - useful for anyone looking to relocate and wishing to find out how much an equivilent home around the country will set you back.
Here, we rank the top five best value cities for bringing up babies - Lego not included...
5. Derby
Average three-bed home cost: £177,475
Caron Badkin/Shutterstock
Derby's historic town centre (including the Silk Mill, pictured above) has a buzzing craft beer scene, boutique shopping and has also been named the city with the most relaxed residents too. Just 30-minutes away from the Peak District National Park, its proximity to open countryside and tourists hubs such as Chatsworth House make it popular with both young families and those with older teenagers too.
4. Swansea
Average three-bed home cost: £175,000
Billy Stock/Shutterstock
The gateway to the Gower Peninsula, Wales's second city is surrounded by beautiful coastline and gorgeous scenery. At the heart of this once industrial city there's a huge redevelopment around the marina (pictured) and there's a thriving arts and music scene with a world-class university. Connections around the country are easy, you're just three hours from London and under an hour from Cardiff. Oh and don't forget the locals probably have the loveliest accent on the planet...
3. Leeds
Average three-bed home cost: £142,475
Tupungato/Shutterstock
The well-connected suburbs of Horsforth and Chapel Allerton have been popular for many years, thanks to their attractive period properties. But for great value, Headingley, usually associated with students, is on the rise thanks to its large stock of period homes, too, including 1930s semi-detached houses and Victorian cottages.
2. Belfast
Average three-bed home cost: £139,975
Mick Harper/Shutterstock
Finding good state secondary schools is a worry for every parent. Happily 13 of the top 100 state secondary's in the Sunday Times's ranking are in Northern Ireland, with three of those in Belfast. Plus there is lots to draw families to the area with the recently redeveloped Titanic Quarter with its museum and science discovery centre.
1. Bradford
Average three-bed home cost: £95,000
Zoopla/Willian H Brown
Under 25-minutes away by train from Leeds, and with UNESCO world heritage site town Saltaire on your doorstep, Bradford is convenient for working families. Like Leeds the historic centre is packed with Gothic architecture with good numbers of charming Victorian properties on the market too.
Be the first to comment
Do you want to comment on this article? You need to be signed in for this feature