Chateau on the cheap: why there's never been a better time to buy in France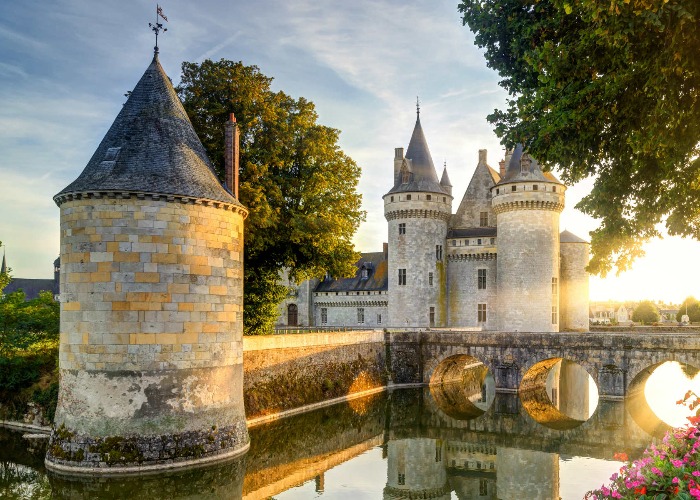 As new funding is announced for renovating ruins in France, we've found these stunning French chateaux so you can get your fairy tale ending
Have you always dreamed of owning your own French castle? If so help is at hand. New lottery funding has been announced that aims to encourage British developers to invest in restoring French ruins. The aim is to restore life to the many country piles that have been abandoned and fallen into disrepair in regions around France, but particularly Normandy in the north.
The Heritage Lotto will offer grants to people interested in preserving France's architectural heritage. Owners will have to apply directly to Fondation du Patrimoine for financial support when it comes to repairing their property.
According to premium French estate agents FrenchEntree, 65% of British buyers are open to doing work beyond straightforward decorating, meaning this could be a good investment opportunity.
READ MORE: Fairy tale castles for sale around the world right now
"Renovating can be incredibly rewarding, but it's also seriously hard work and the financial commitment can put some buyers off the idea," says Fleur Buckley, Property Services Manager at FrenchEntree.
"Now, the additional Heritage Lotto funding means more support is available for those who dream of doing up a French ruin. It's a dream come true for some buyers, while also supporting the preservation of France's historic architecture - everyone wins."
Here are two chateau superstars you can get your hands on right now:
For sale price: €470, 046 (£410,515)
Photo: frenchentree.com
This stunning mansion, also in a rural location in Normandy, features two round towers and a domed roof with seven elegant finials.
The property was once protected by two drawbridges and musket slits and today part of the moat remains.
It also comes with an 8.70-hectare estate and several outbuildings, including a courtyard house and a stone barn.
For sale price: €270,000 (£230,500)

Photo: frenchentree.com
Once a quadrilateral castle, this historic chateau just 22 miles from Rouen in Normandy, suffered numerous attacks and was subject to an 18th-century makeover before being damaged by fire in 1910 and finally abandoned in 2008.
It still retains lots of original features, including a stone staircase, two 15th-century towers and a pair of vaulted cellars. The current owners have begun restoration work and the chateau comes with 15 acres of land, including its own orchard.
Be the first to comment
Do you want to comment on this article? You need to be signed in for this feature