Landlords: The simple energy efficient steps to avoid a £4,000 fine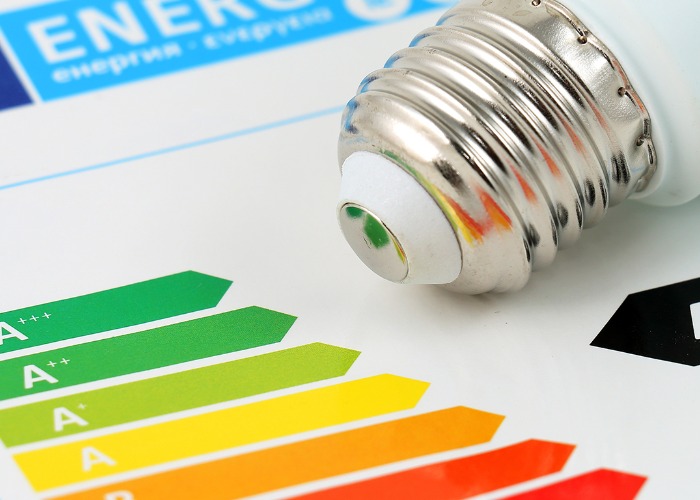 As the 2018 Energy Efficiency Standards approach, have you done enough to avoid a hefty penalty?
With over 300,000 private rentals in England and Wales falling below an impending set of new requirements, 6% of landlords could find themselves in hot water when the Minimum Energy Efficiency Standards (MEES) rules come into play.
From 1 April 2018, new regulations will make it illegal for landlords to sign a new lease for properties with an energy performance certificate (EPC) rating of F and G. Landlords caught flouting these rules will be faced with a hefty £4,000 fine.
If your rental property doesn't meet the requirements you will be left with an empty property or risk breaking the law. The new regulations also apply to new leases signed with existing tenants.
Richard Truman, Head of Operations at Simple Landlords Insurance, which has compiled some useful advice for landlords, says: "Ensuring that properties meet the new requirements isn't just good for the environment. A more energy efficient home will also be more attractive to let in a competitive rental market and government research shows that rented properties with better energy efficiency are a third less likely to have empty periods than those with sub-standard ratings."
Don't ignore the rules
Even if your tenants are on a long-term lease, by 1 April 2020 all domestic private rentals will need to meet the minimum standards, regardless of whether there is a new lease or not.
In some cases where improvements have been made but the property still has an EPC rating of E you may be exempt. Listed buildings are excluded from these rules, as well as some properties that can't be improved for structural reasons and leases of six months or less, or of more than 99 years. The law does not apply to rental properties in Scotland or Northern Ireland or on properties where an EPC rating is not required.
It is good news in the long run as government research shows that properties that are more energy efficient have fewer empty periods – a better-rated EPC means lower energy bills for tenants making your property a more attractive prospect.
Here are some simple steps you can take to avoid a fine and keep your property occupied, but before you do any of these, check your score. If your property doesn't meet requirements you can find an accredited Domestic Energy Assessor here:
Quick energy efficiency fixes
Switch to eco lightbulbs
It will only increase your rating by one or two points but for around £20 for a 3-bed house, it's well worth doing.
Draught-proof your property
Depending on how handy you are, you could pay around £275 if you get the professionals in or close up any draughts yourself for a fraction of the cost.

Seal open chimneys and fireplaces
With prices starting from as little as £150, this can also make a difference – you could even install a closed heater for maximum benefit.

Get a new boiler
The older your boiler the less energy efficient it will be. Expect to pay over £2,000 for a new boiler (excluding radiators).

Loft insulation
For around £300, this is a cheap and effective way of improving efficiency.

Get your documentation sorted
Sometimes, it can be as simple as showing the EPC assessor confirmation of any insulation added to up your rating.
Bigger changes
Double-glazing
Depending on the size of your property, this can cost anywhere between £2,000-£10,000 but it can make a real difference.
Solid wall insulation
At around £6,000-£8,000 for a mid-terrace, this is a big job but could see your score leap by 10-20 points.
Cavity wall insulation
Much cheaper than doing the exterior of the property, for around £400 for a mid-terrace your score could increase by 5-10 points.
Be the first to comment
Do you want to comment on this article? You need to be signed in for this feature