Plastic-backed fridges are putting lives at risk says consumer watchdog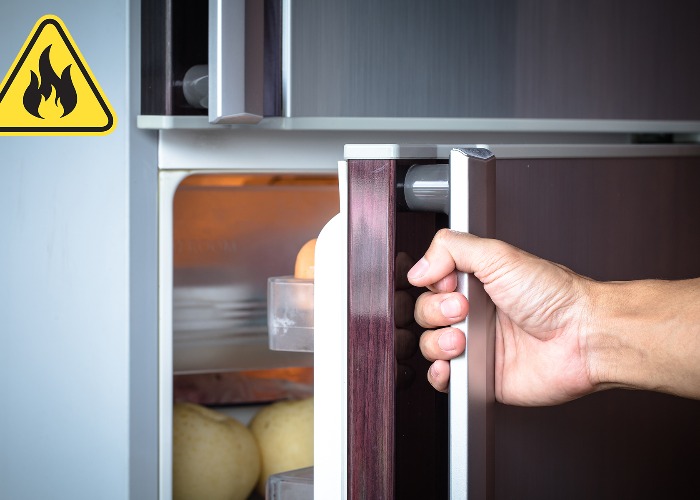 Hundreds of makes of fridges, freezers and fridge-freezers contain dangerous materials and should be removed from sale, says Which?
Consumer champion Which? has taken the drastic decision to call for all plastic-backed refrigeration appliances to be removed from sale, following frustration at a lack of government intervention into the issue.
Which? points to its investigation into over 500 of the biggest selling refrigeration products – the largest of its kind in the UK – which shows that almost half of appliances (45%) have a backing made of unsafe plastic that poses a fire risk. It is even thought that some plastic previously considered 'flame-retardant' could actually help fires spread more quickly.
Though all of the appliances have passed existing safety tests prior to going on sale, Which? argues that these tests aren't fit for purpose and fail to replicate the source of an actual house fire.
In its tests, none of the plastic-backing samples were able to withstand a flame for more than 30 seconds. In contrast, samples of aluminium or metal-backing held up for the full 30 seconds, with some even able to hold off against the flames for a full five minutes.
Watch the video of how a plastic-backed fridge compares to a metal backing:
Which? first highlighted the safety concern six months ago but with the government slow to move, it has decided to publish the results of its investigation. Although there are plans to toughen up safety standards, these won't come in until 2019 and Which? says action needs to be taken now. To this end, they have started an online petition calling for action plan on product safety and standards, with a view to reducing the 60 house fires per week started by unsafe products.
Which? has now urged consumers not to buy 250 specific models and to avoid buying plastic-backed fridges and freezers altogether.
Peter Vicary-Smith, Chief Executive of Which?, said: "People will rightly be outraged to learn that manufacturers and retailers are selling potentially unsafe products that could be putting their lives at risk.
"If manufacturers and retailers fail to act and leave plastic backed fridges, freezers or fridge-freezers on sale the Office for Product Safety and Standards must step in and take action."
Consumers shouldn't rush to throw out their existing appliances though as separate research by Which? in March into UK fire statistics show that the risk is relatively small – just 8% of fires caused by faulty appliances are down to fridge-freezers, fridges or freezers.
If you are concerned and want to check your appliance, you can use the Which? freezer checker.
Be the first to comment
Do you want to comment on this article? You need to be signed in for this feature