Top tips for managing a property chain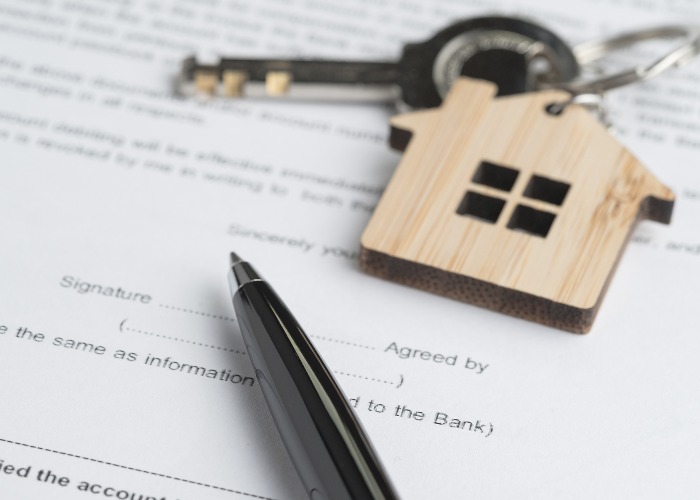 With the number of UK house sales falling through before completion at a ten-year high, property finance expert Paresh Raja offers his advice for those currently stuck in a property chain
Whether you are looking to sell an existing property or buy a new one, chances are that you will find yourself locked in a property chain. This can be one of the trickier parts of buying a house, involving perfect strangers and factors outside of your control.
Not only can these chains delay the time it takes to complete on a property, in the worst-case scenario it can even cause sales to fall through. According to new figures around 39% of house sales fell through before completion during the first three months of 2018. Nearly half of those were due to the buyer changing their mind or because of their frustration with the sale not progressing quickly enough.
But for existing homeowners looking to move, managing the exchange of contracts for a new home while simultaneously handling the sale of their own house requires careful planning. Act too quickly, and you risk completing on a new property purchase without having found a buyer for your current home. Act too slowly and you can have a seller secured for your property without the next purchased agreed.
Either way, property chains can be extremely stressful, made all the more difficult by the costs involved, such as the initial mortgage, solicitor and surveyor fees.
Buying a house in a chain
Given the high-stakes at risk in managing a property chain, you need to think about these issues before purchasing a home.
Make sure your finances are in order
When it comes to buying a property, it is vital to ensure that all your finances are in order. A recent study found that one in ten property chains collapse due to the buyer not being able to secure the funding required in the closing stages of the acquisition. This means not having the money at hand to issue a deposit, or an inability to commit to the full purchase of the home through either a mainstream or alternative lender.
This can be in itself a time-consuming process and without the necessary finance at hand there is the real risk of losing out on prospective opportunities due to the general time it can take to get finance approved.
Luckily, there are a range of finance products that can be tailored to a buyer's individual needs, particularly with the rise of alternative finance options. For example, bridging loans can offer existing homeowners short-term finance when there is gap between the sale of their property and completion of the new one.
Look for chain-free opportunities
It may seem like an obvious piece of advice, but a chain-free seller means that home completions can be completed quickly without having to rely on them completing their own purchase of another home.
To find a chain-free property you might have to rethink your options. Consider new-build homes, find a vacant property or look out for a seller who is not using the sale of one house to buy another. Widen your search to different locations and demonstrate a degree of flexibility when it comes to the price range that has been budgeted for. If it gets you out of a prolonged property chain, it could end up being the better financial option in the long term.
Selling a property in a chain
It's a rarity to find buyers who have no onward chain, so it's best to take a few precautions to mitigate yourself against unplanned for costs.
Start again
It can be difficult to find the right buyer who is able to both commit to the purchase and also demonstrate a willingness to ensure the exchange runs smoothly for all parties involved. If someone has agreed in principle to a home purchase, but is taking too long to finalise the offer, be prepared to consider other buyers.
Pick a date for the exchange of contracts
Setting an agreed date to exchange is vital to avoid being stuck in a prolonged chain and is in everybody's best interests, ensuring both parties are in a position to manage any other contract exchanges they may be involved in.
To compensate for any delays on the buyer's part, the seller can also offer a specific date to exchange on their property in return for a higher sale price. You can also incentivise your buyers with an offer of a lower price for a quick sale, or negotiate an early exchange date but a longer completion date, so that the deal is secure but there's more time to work out the details.
What to do if you experience a break in the chain?
Depending on where the buyer or seller sits in the chain, people stand to lose out on thousands of pounds in solicitor and surveyor fees. Experiencing a break in the chain can be emotionally draining and financially taxing, but it's never entirely unexpected and you should be prepared for delays from the outset.
Ultimately, whether a buyer or a seller, access to finance remains one of the leading factors in determining how long a property purchase can take. This requires versatile thinking, and an awareness of all the available finance and loan opportunities on offer, ranging from both mainstream and alternative lenders.
Above all else, buyers and sellers must be prepared to manage a property chain effectively by doing the right preparation and having contingency plans in place should there be a significant delay in the process.
This is particularly important when it comes to finance, and any processing time that may be involved in acquiring a loan must be taken into consideration as part of a long-term plan. It's also important to be familiar with the full range of financial products available on the market, ranging from the traditional to alternative.
Paresh Raja is the CEO of Market Financial Solutions. If you have a question relating to property finance, drop it into the comments below or email us on property@loveinc.com.
Be the first to comment
Do you want to comment on this article? You need to be signed in for this feature