11 easy DIY projects to spruce up your home this bank holiday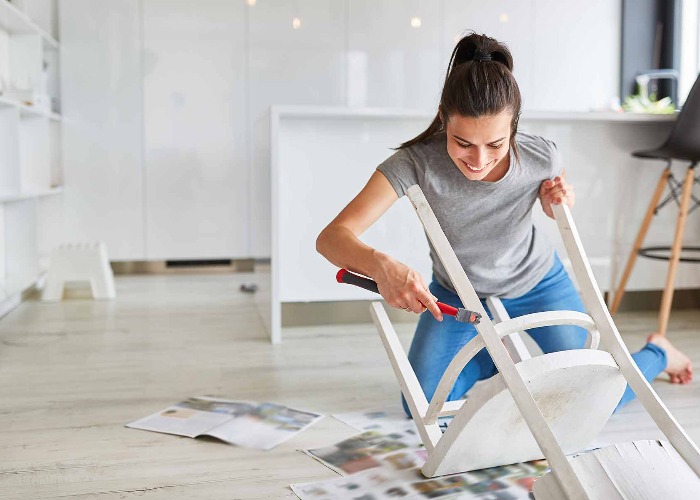 Ready to tick those long overdue jobs off your to-do list? Here are 11 easy fixes and affordable upgrades to make the most of the long weekend
Got some free time to kill this bank holiday? Put the long weekend to good use and tackle those niggling home projects you've been putting off.
READ MORE: 30 DIY projects you can do with basic supplies
Whether you want to give a tired corner a new lease of life or get your property ready for the housing market, you might be surprised by how much you can accomplish in just a few days.
We've rounded up 11 key DIY jobs that should be easy enough to complete in a weekend – who knows, you may even have time to squeeze in a barbeque!
1. Upcycle an old piece of furniture
If you're thinking about revamping your living spaces, your first thought might be to update your furniture. But investing in a new table or armchair can be costly, especially when your old items could look good as new after a budget-friendly facelift.
The long weekend is the perfect opportunity to tackle an upcycling project and transform your old items into prized statement pieces.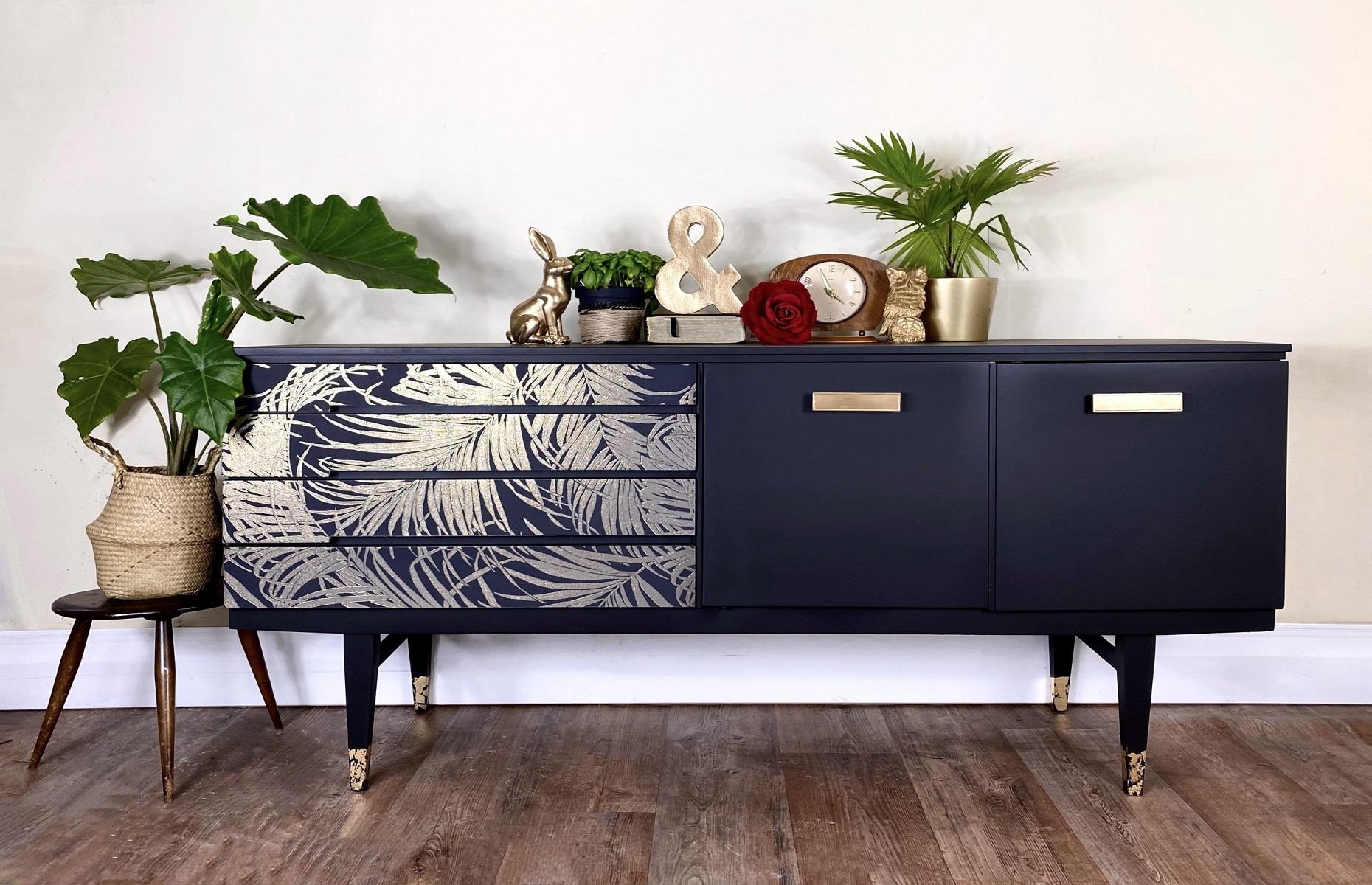 Image: Conscious Cubby
From reupholstering a faded headboard with a stylish new fabric to stencilling an old sideboard with a graphic design, you can let your creativity run wild. Plus you'll save yourself a hefty sum!
2. Tidy up your garden
With spring upon us and summer just around the corner, it's time to turn your attention outdoors once more.
Show your outside space some love this weekend and prep it for the warmer, longer days ahead. This could be as simple as hiding any unsightly features, such as bins and gas metres, or investing in some willow lattice screens to create your own private oasis.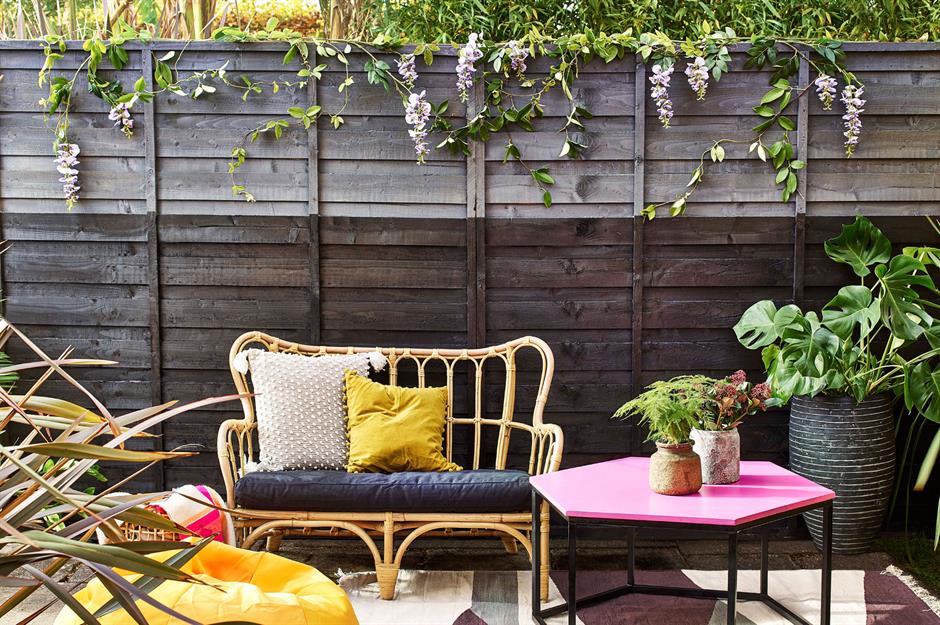 Image: Cuprinol
Add some colour by introducing a few vibrant pot plants or even some pretty climbing flowers along a vacant rear wall. Give your shed or garden fence a once-over as well – could it do with a wash or another coat of paint?
Don't forget to sweep the patio or decking and mow the grass too. You can be sure your barbecue guests will notice!
3. Paint the front door
This project is the perfect way to make a great first impression on every person who crosses your threshold, so get your paintbrush out and give your home instant kerb appeal.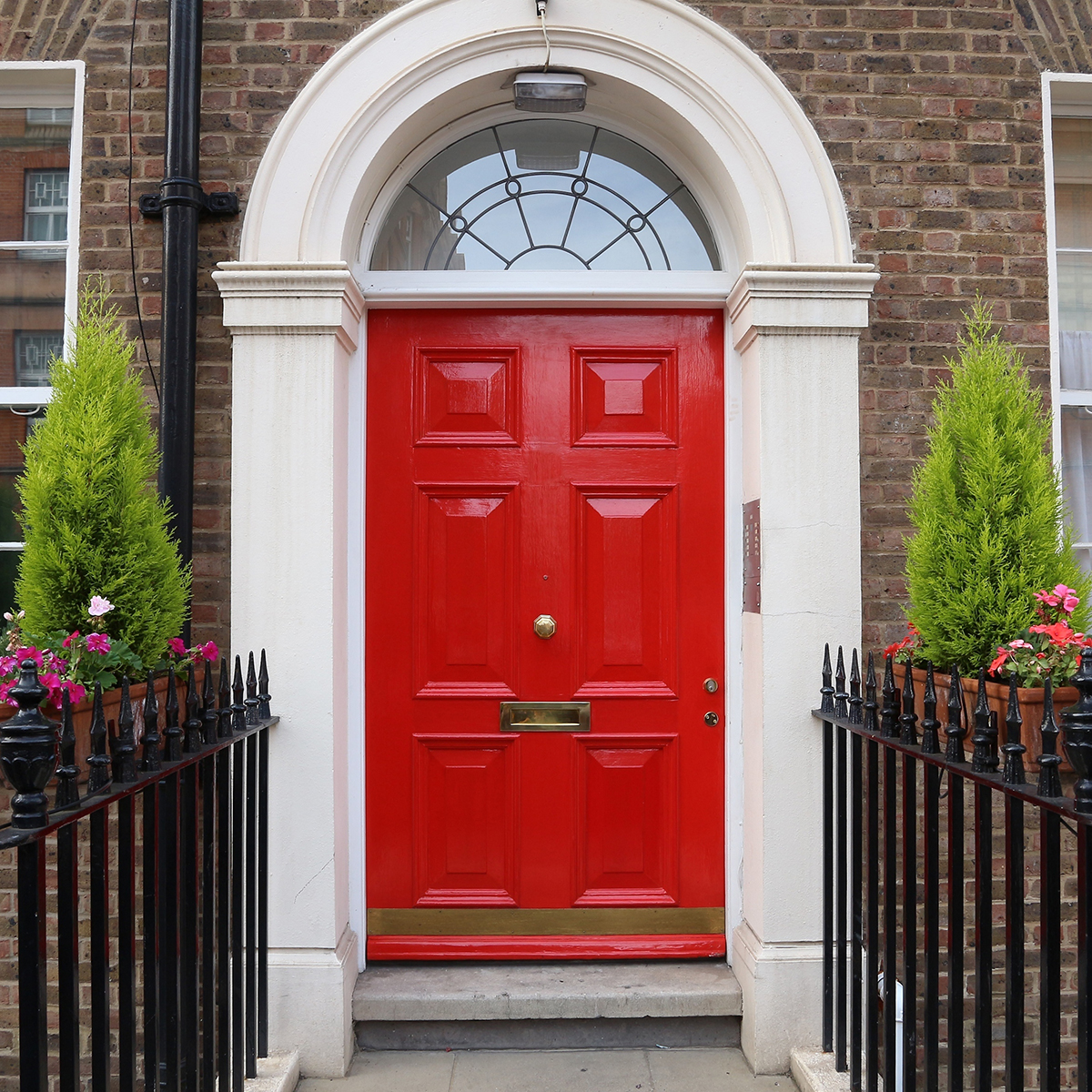 Whether it's just another coat of trusty black paint to keep things looking slick, or perhaps a vibrant cherry red to shake things up, a touch-up makes all the difference.
You could even update your hardware too – a new knocker or letterbox can be the secret to a fabulous new front door.
4. Make a room feel bigger
Sure, we'd all love more space in our homes. However, short of an expensive extension, it's not always possible. Cheat your way to a capacious interior by creating the illusion of more space instead.

Image: The White Company UK
You can achieve this by choosing a lighter shade for your walls, painting your ceilings white to elongate them and adding plenty of large mirrors to reflect light.
While you're at it, tidy away any messy piles of belongings you haven't got around to putting away – a cluttered room always looks smaller. Use your space wisely and don't fill it with too much unnecessary furniture.
5. Makeover a fireplace
If you're lucky enough to have a hearth in your home, remember that it's not just a feature for winter. They can add character and joy to your home all year round, so why not give your fireplace a little update?

Image: Instagram / @thrillsoftheemporium
From whitewashing the bricks and painting the mantel to fitting a beam or decorating a faux fire, there are plenty of ways you can freshen up a hearth.
6. Update the bathroom
If your bathroom is the biggest bugbear in your home, don't despair. Yes, a total refit is a costly job, but some small changes can completely transform your scheme from an outdated washroom to a boutique spa-inspired space in just one weekend.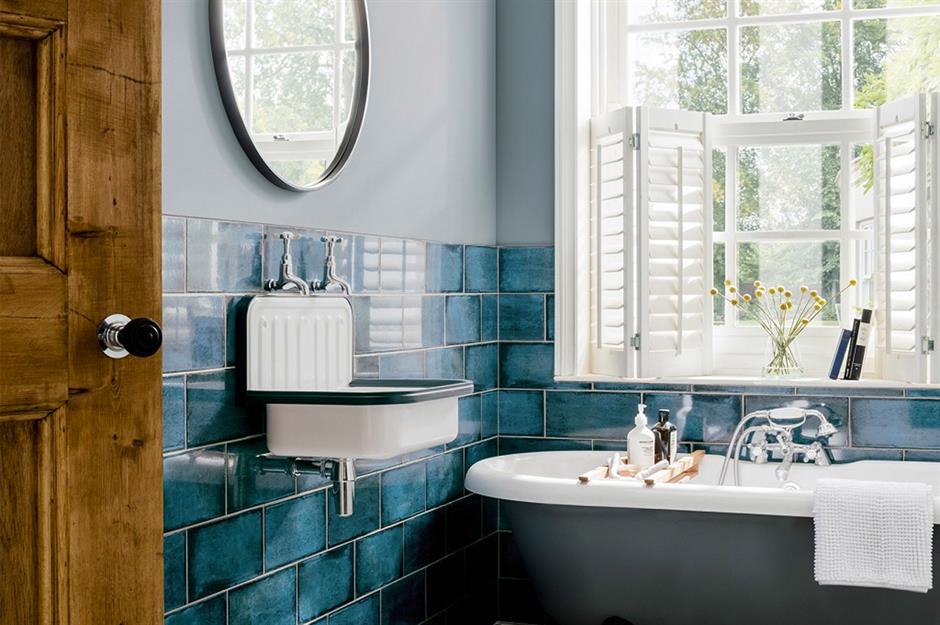 Image: Topps Tiles
A pristine bathroom is imperative, whether you're looking to sell your home or simply kick back and relax. Give the grouting and the tiles a deep clean to ensure the place is sparkling. If only the wet areas are tiled, think about introducing a splash of paint, or look at dark, moody waterproof wallpapers for a dramatic touch.
Freshen up your space by treating yourself to some new towels for that luxury hotel vibe and bring in fresh flowers or green plants. Some funky blinds, candles, a cool bath mat and even some new taps can easily bring new life to a tired room.
7. Tackle niggling DIY jobs
We've all got various little jobs around the house that need doing, so why not get them sorted in one fell swoop over the bank holiday weekend?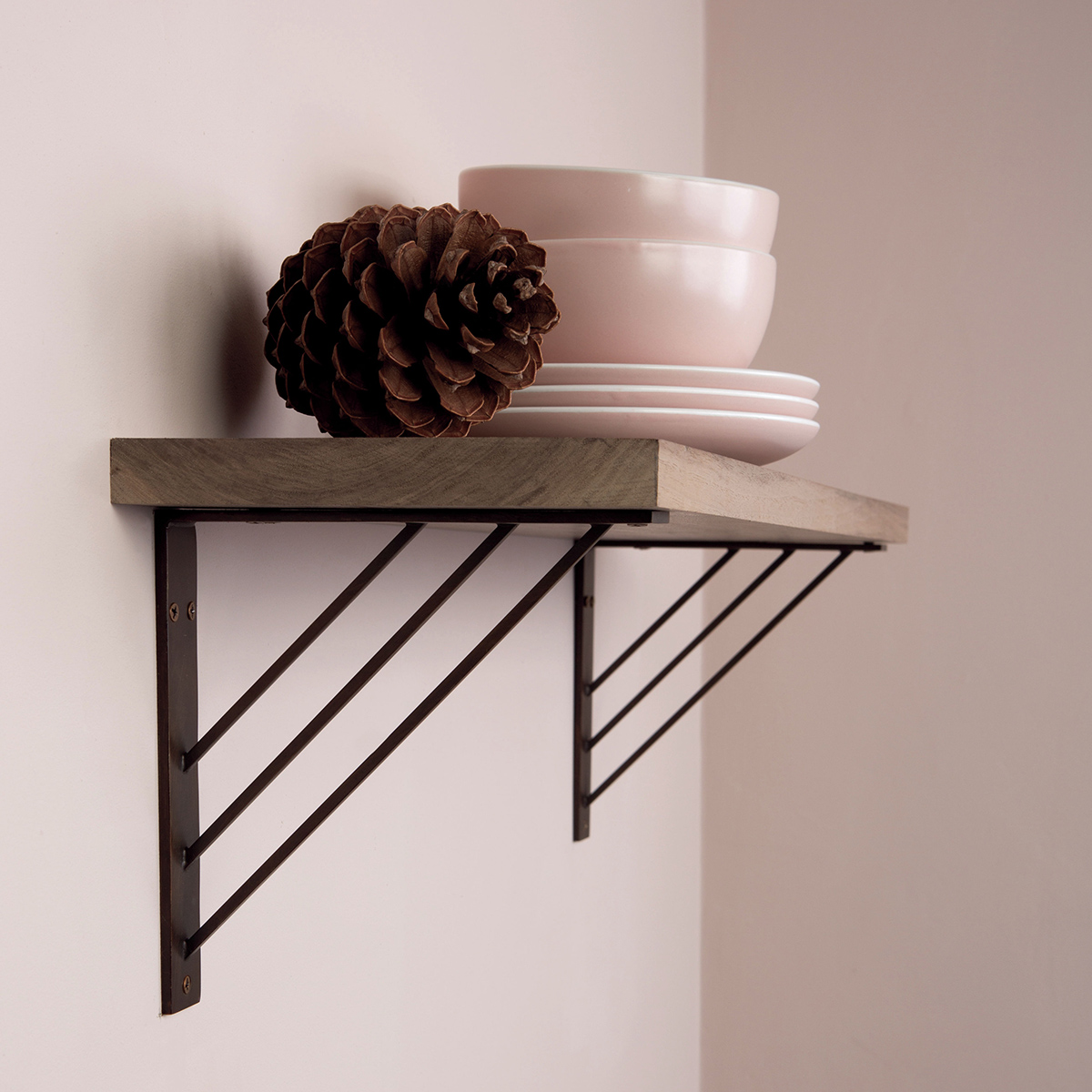 Image: Dowsing & Reynolds
Tie up any loose ends and put up those shelves, finally hang those curtains and screw in that wardrobe door that's come loose.
Perhaps you have a collection of picture frames in the spare bedroom waiting to be hung – now's the time to get them up on your walls.
8. Wallpaper a wall
Reignite a tired room with colour, pattern and even texture! Yep, wallpaper is one of the most useful tools when it comes to restyling your home.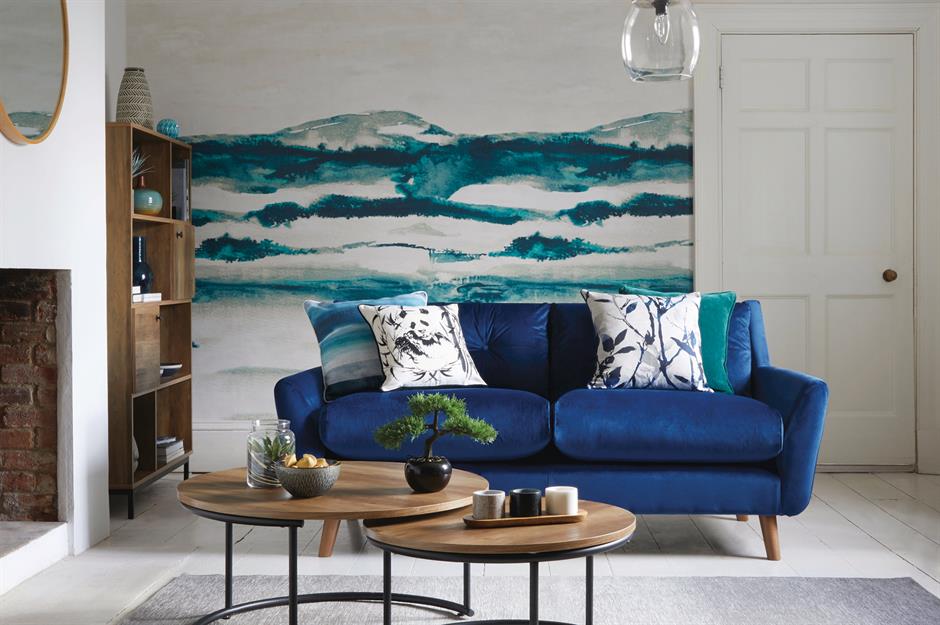 Image: Dunelm
Choose from an array of wow-factor wallpaper patterns depending on the space you're working with, from bold geometrics, tropical prints and sweet florals to moody, dramatic designs.
9. Install a porch light
Lift your entrance with some subtle lighting, whether it's a hanging porch light, some solar-powered ground lights in your driveway or some cute hanging lanterns.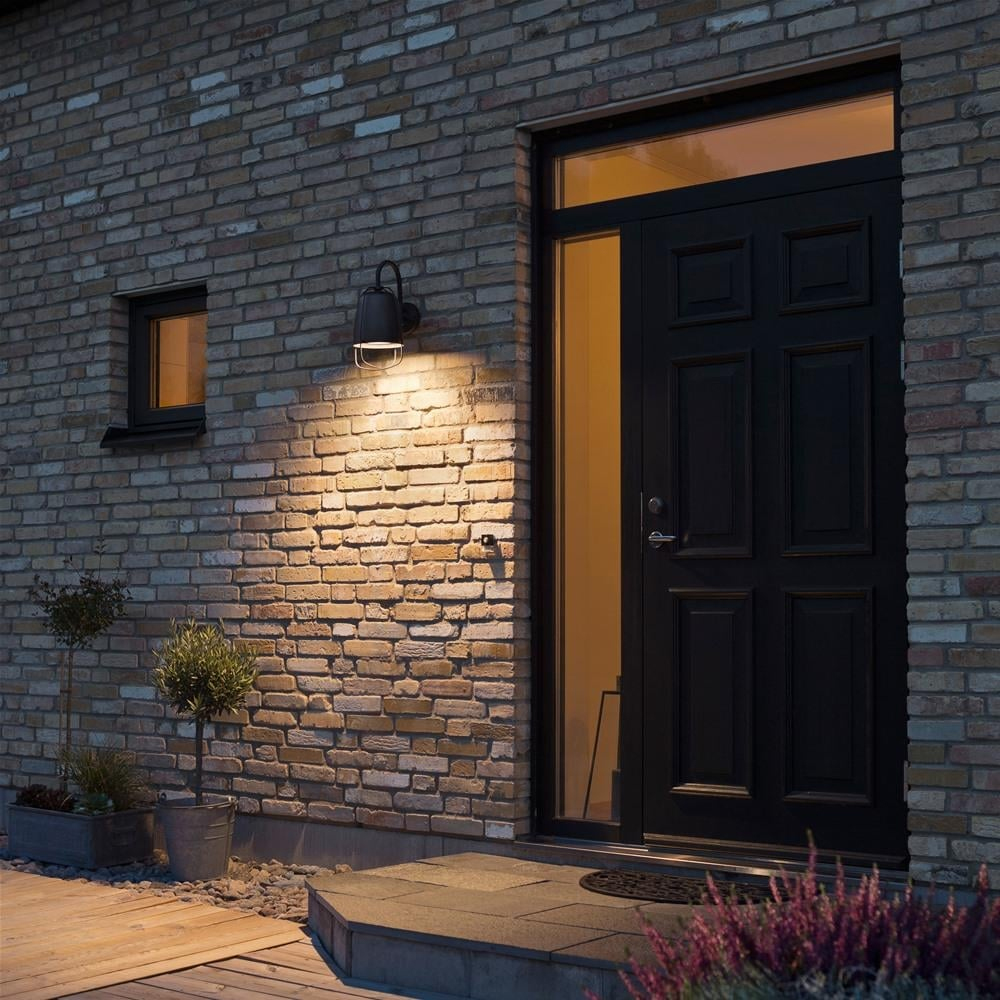 Image: Ideas4Lighting
Don't stop there either, head around to the back garden and install fairy lights, hurricane lanterns, a chiminea and even a firepit.
Nothing creates ambience better than gorgeous garden mood lighting, and with summer around the corner, there's no better time to get your outdoor setup sorted.
10. Refresh your hallway
It's the most used space in the house, but how often do you pay attention to your hallway? Give it the love it deserves with a little overhaul this weekend.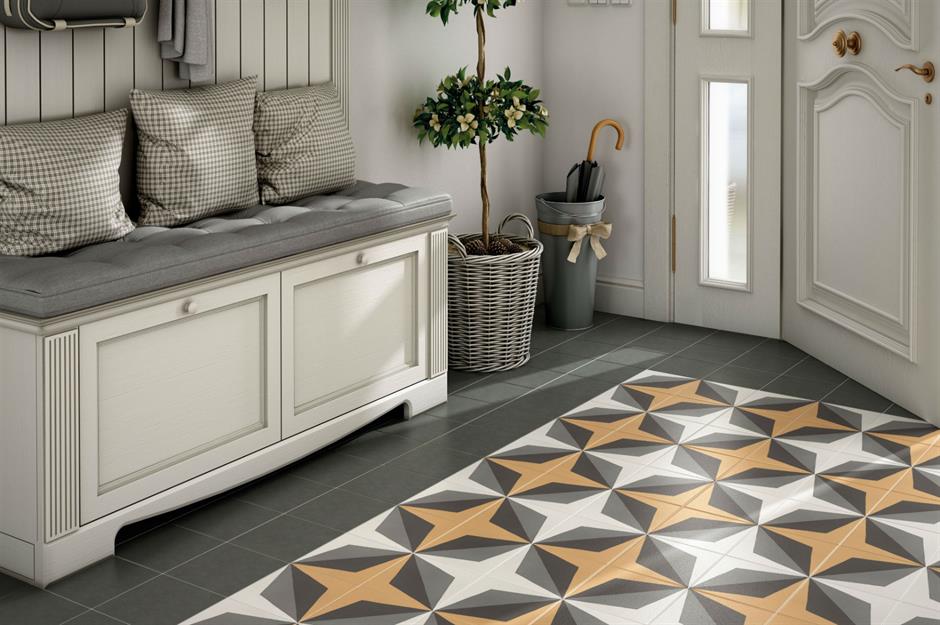 Could you add some arty floor tiles perhaps, or build a wall-mounted storage unit to neatly organise wellies and coats? A smart rug, some cool wall art or even a chic mirror can transform a hardworking hallway in no time at all.
11. Have a big clear-out
Channel Marie Kondo and challenge yourself to a big clear-out this weekend. To misquote the great designer, William Morris, throw away anything that you do not know to be useful or believe to be beautiful.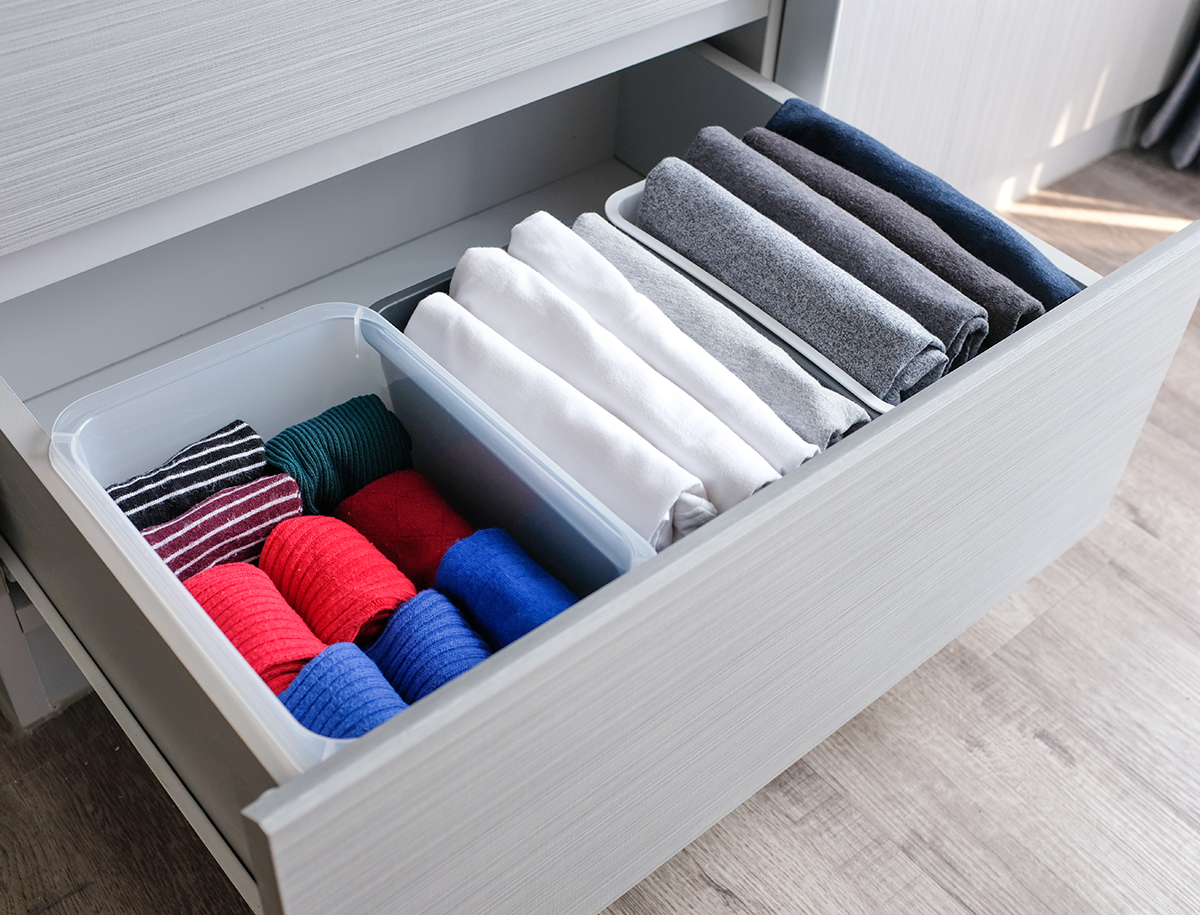 Mess is bad for the home and for the mind, so use the bank holiday to finally declutter your home for good and establish a clear organisation structure. Getting started is often the hardest part, so just take it room by room and you won't feel overwhelmed.
Here's to having a beautiful home by Tuesday!
READ MORE: The ultimate DIY hacks
Top image: Robert Kneschke / Shutterstock
Be the first to comment
Do you want to comment on this article? You need to be signed in for this feature