The best BBQs for sale this summer for every budget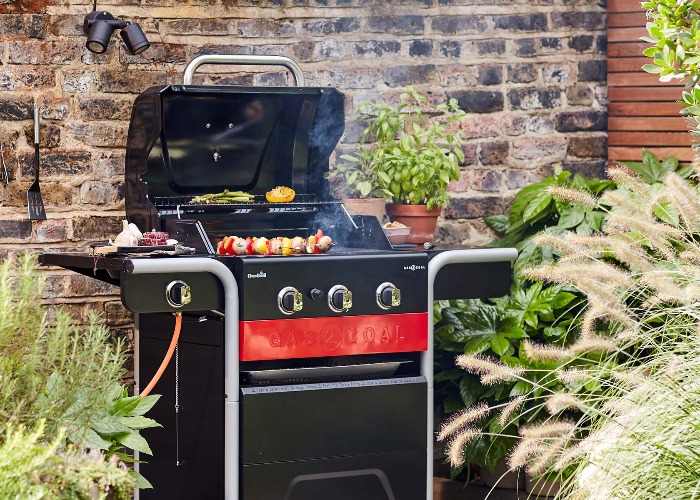 We've rounded up the best budget, mid-range and top-quality outdoor grills to help you make the most of the sunshine
With warmer weather upon us and a relaxation of socialising rules around the corner, it's time to fire up the barbie and get the gang together.
READ MORE: Incredible outdoor kitchens we'd love to cook in
If your setup is in need of an update, fear not: after grilling the market for the hottest BBQs at the best prices, we've rounded up the best options out there to fit every budget.
So place your order, pour the Pimms and get your BBQ tongs at the ready...
BBQs under £20

Argos Home 35cm Round Charcoal BBQ, £10, Argos
For just a quid or two more than the price of a disposable BBQ, this petite but capable charcoal grill from Argos is an affordable choice for a small garden gathering.
Made from steel with a porcelain enamelled steel pan, this flat-pack design is easy to assemble, so you could be firing up those coals in no time at all. And, as it's so small and lightweight, it could even be packed in the car and used on a camping trip.
BBQs under £50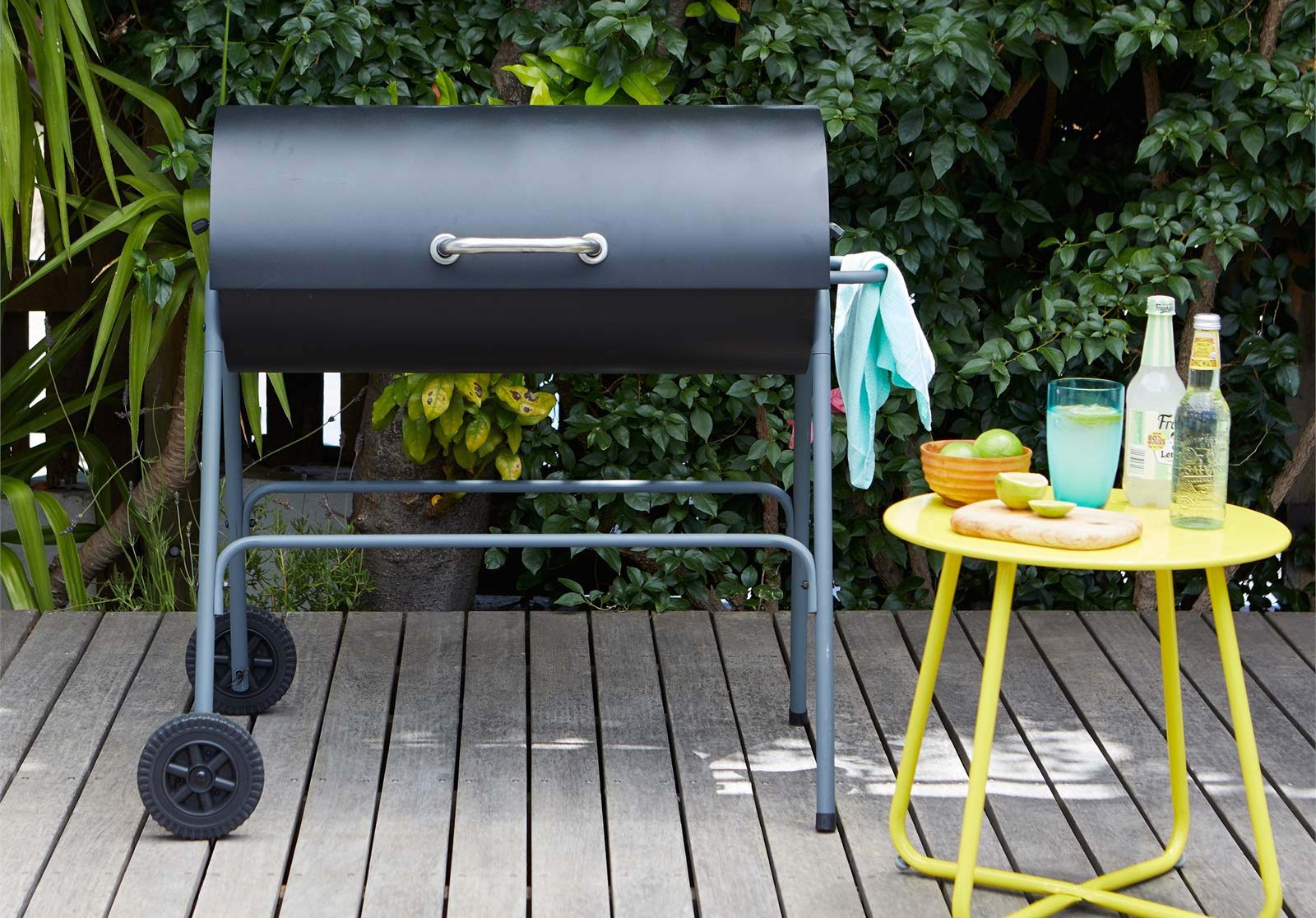 Texas Oil Drum Charcoal BBQ, £50, Homebase
Coming in at a very reasonable £50, the Texas Oil Drum Charcoal BBQ comes with a lid and wheels but its oil-drum shape means there's space for plenty of food – Homebase proudly boasts that it can cook 20 burgers at a time, which could be very useful for larger events.
Its steel hood also makes it suitable for roasting or baking, while the matte black finish and chrome handle add a stylish edge that'll help transform your outdoor space.
BBQs under £100

Weber Smokey Joe Premium Charcoal BBQ, £89.24, Weber
For those who are more likely to grill on a deserted beach or in a camping field than in their back garden, then this sturdy portable BBQ from Weber is a good fit.
The green exterior obviously eye-catching, but it's the cleverness of the design that really appeals. The carry handle makes it effortless to transport from car to camp, it has a lid to keep food warm, and the grill pan is the perfect size for two or a small family.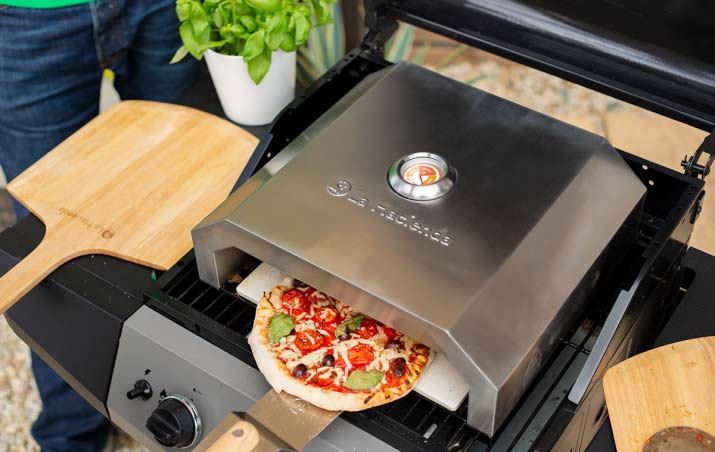 La Hacienda Firebox Stainless Steel BBQ Pizza Oven, £79.99, Garden4Less
Fancy Italian? This nifty accessory from La Hacienda will help you mix things up this summer by turning your BBQ into a pizza oven in minutes. The Firebox simply sits on the cooking area of your grill – it fits most three- or four-burner gas models, plus 22-inch charcoal models too.
Fitted with a temperature gauge, it can reach 400 degrees in as little as 10 minutes, meaning you can cook up delicious rustic pizzas in a mere three to four minutes.
BBQs under £200

Blooma Rockwell Black Charcoal Barbecue, £165, B&Q
OK, now we're getting into serious BBQ territory – you know, the ones for the alfresco chefs who like everything just so. Featuring two grills, there's plenty of room for a banquet of food, plus the adjustable lid aeration system gives good ventilation and helps you control the temperature while cooking.
There's even a side tray and chopping area for food prep and a couple of shelves for storing kitchen utensils and other necessities. The stainless steel grills can even be removed and placed in the dishwasher, while an ash collection tray makes cleaning up a breeze.
BBQs under £500
Argos Home Deluxe 3 Burner Outdoor Kitchen Gas BBQ, £225, Argos
This is the perfect choice for people who mean business but maybe don't have the patience for cooking over coals. This gas-powered BBQ from Argos comes with a cast iron grill that can be flipped over to become a hot plate when you fancy shaking things up.
There's also a warming rack and a side burner for cooking up onions and sauces, plus it sits on four wheels, so it's super easy to move around.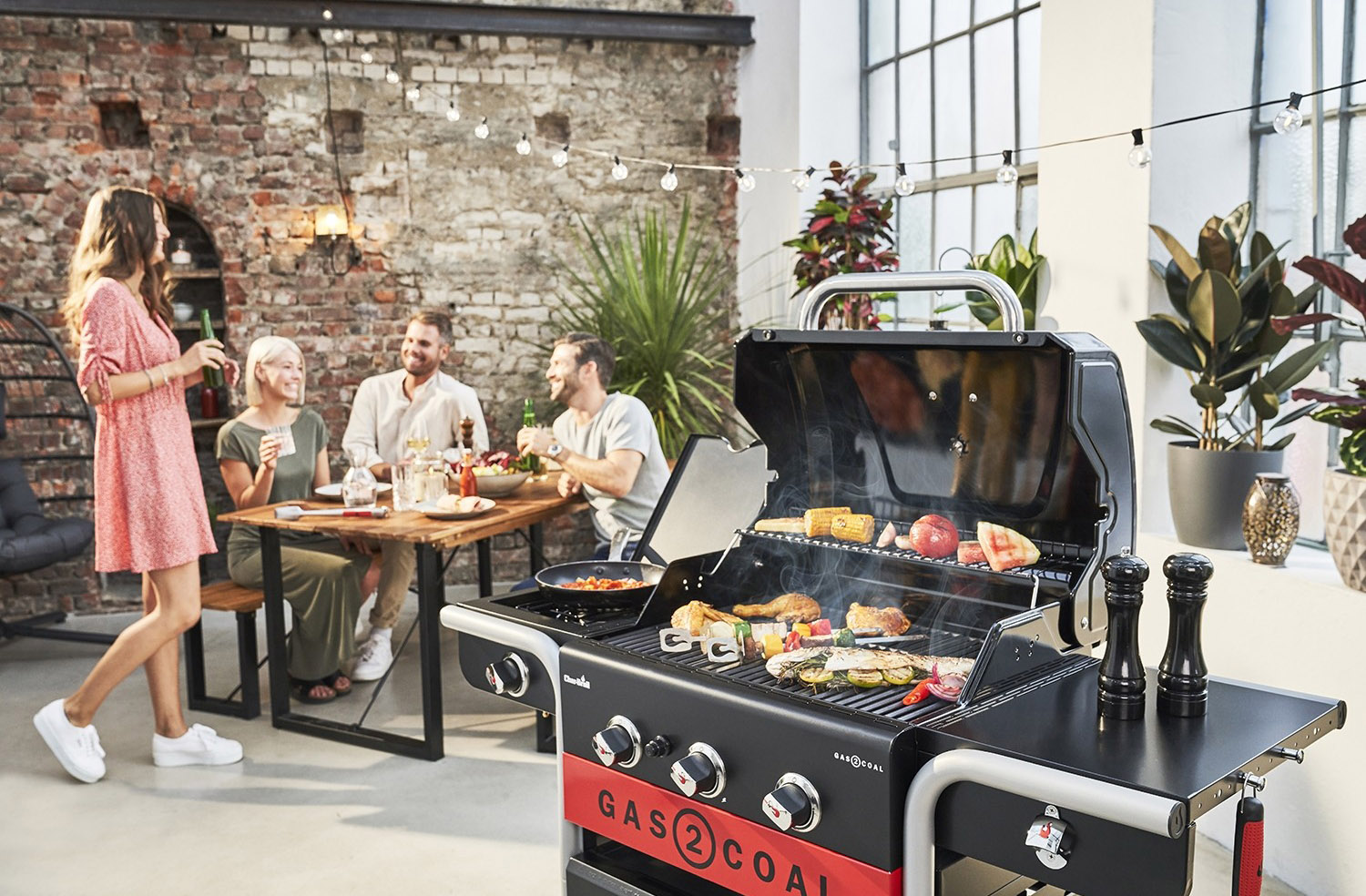 Gas2Coal 3 Burner 2.0, £469.99, Dobbies
The Gas2Coal hybrid BBQ is by far the priciest option in our round-up, but it offers the best of both worlds: the ease and flexibility of cooking on gas and the option of getting that great charcoal taste on days when you have more time.
It's very easy to switch between the two – the charcoal tray, which is designed to heat evenly, is fired underneath by the gas burners. This model also comes with a side tray and an integrated bottle opener so you'll never have to hunt one down again.
With temperatures set to soar, it's the perfect excuse to hone your grilling skills! Don't forget the potato salad…
Be the first to comment
Do you want to comment on this article? You need to be signed in for this feature