9 of the coolest built-in wine racks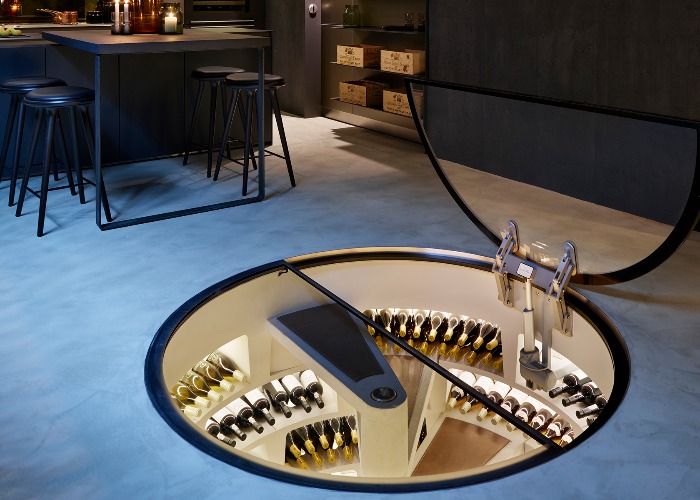 Showcase your vino collection in style with one of these amazing built-in wine storage systems…
When you splash the cash on a good drop, you should make the most of your investment by storing it properly. You can't go putting those bottles just anywhere, you know. Ideally, you want to find somewhere cool and dark where the bottles can rest undisturbed. Oh, and keep them sideways if possible as this keeps the cork wet. If it dries out, oxygen can get in and spoil your wine.
Here are some of the coolest designs we've seen…
The garage silo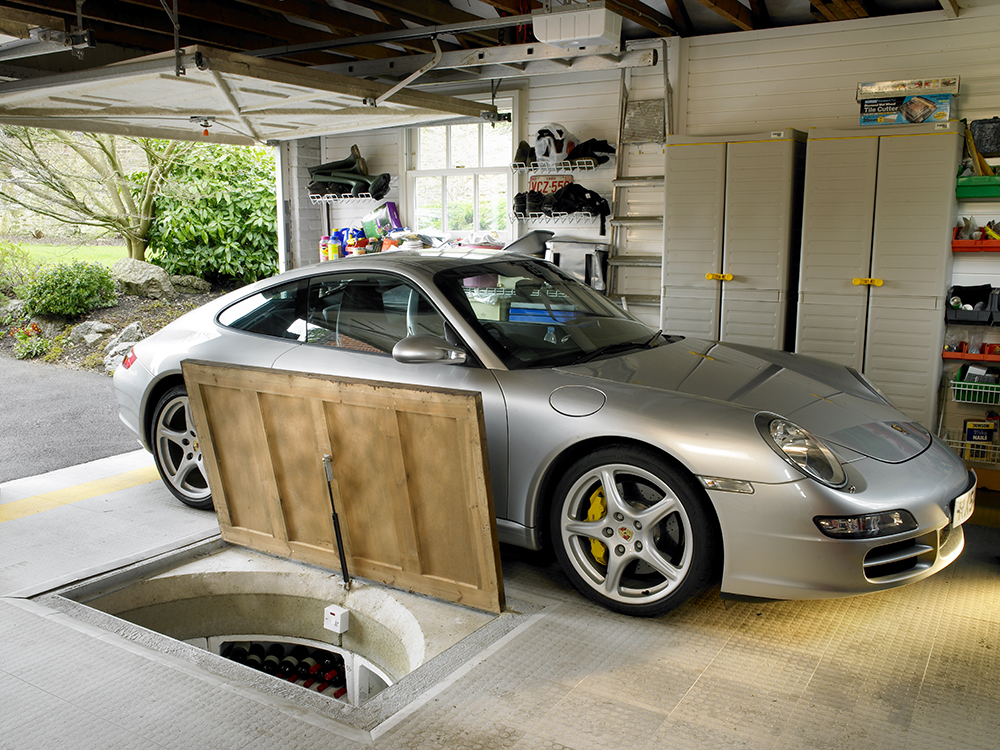 Garage wine cellar by Spiral Cellars
This secret trap-door wine cellar is the stuff of dreams. It's a guaranteed talking point at dinner parties, book clubs, or, hey, even with the postman. These cool subterranean wine cellars start at around £15,000 ($19.8k) and go up to £70,000 ($92.7k) and beyond, depending on design, choice of door, lighting and any extra accessories you choose to customise your secret stash.
Plus if you ever had a bad day and needed a few hours to relax with a glass or two, you could easily disappear down here. One strategically placed rug and no one would ever know…
The perfect bar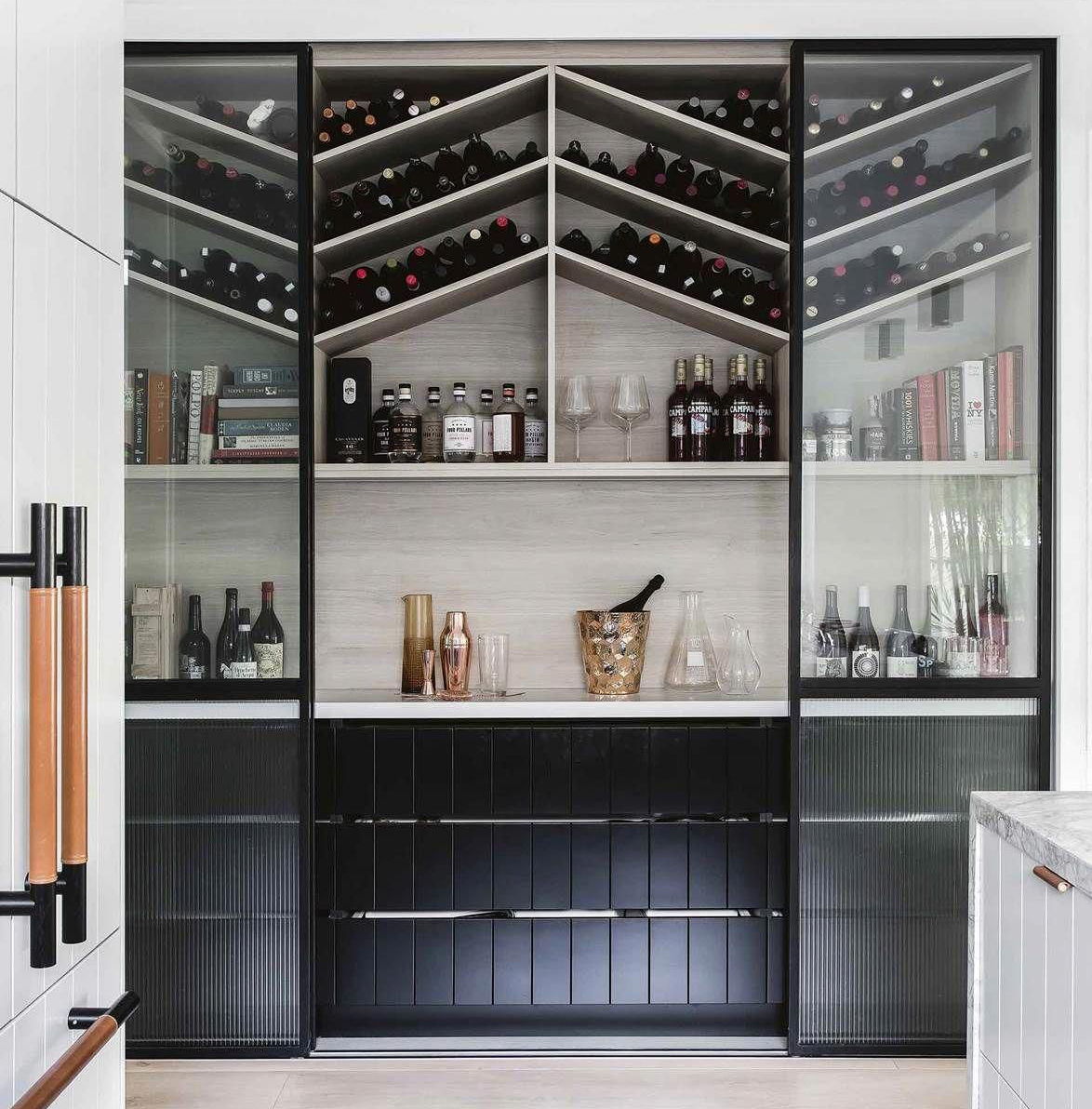 This chevron-shaped wine rack in the Sydney home of Australian blogger Nikki Yazxhi is not only gorgeous but it's also a great way to use the out-of-reach space above a bar area. We also adore the grey-washed timber used for the bespoke cabinetry and the sliding glass doors that have the ridged effect of a 1920s tumbler. Divine!
The golden wine grotto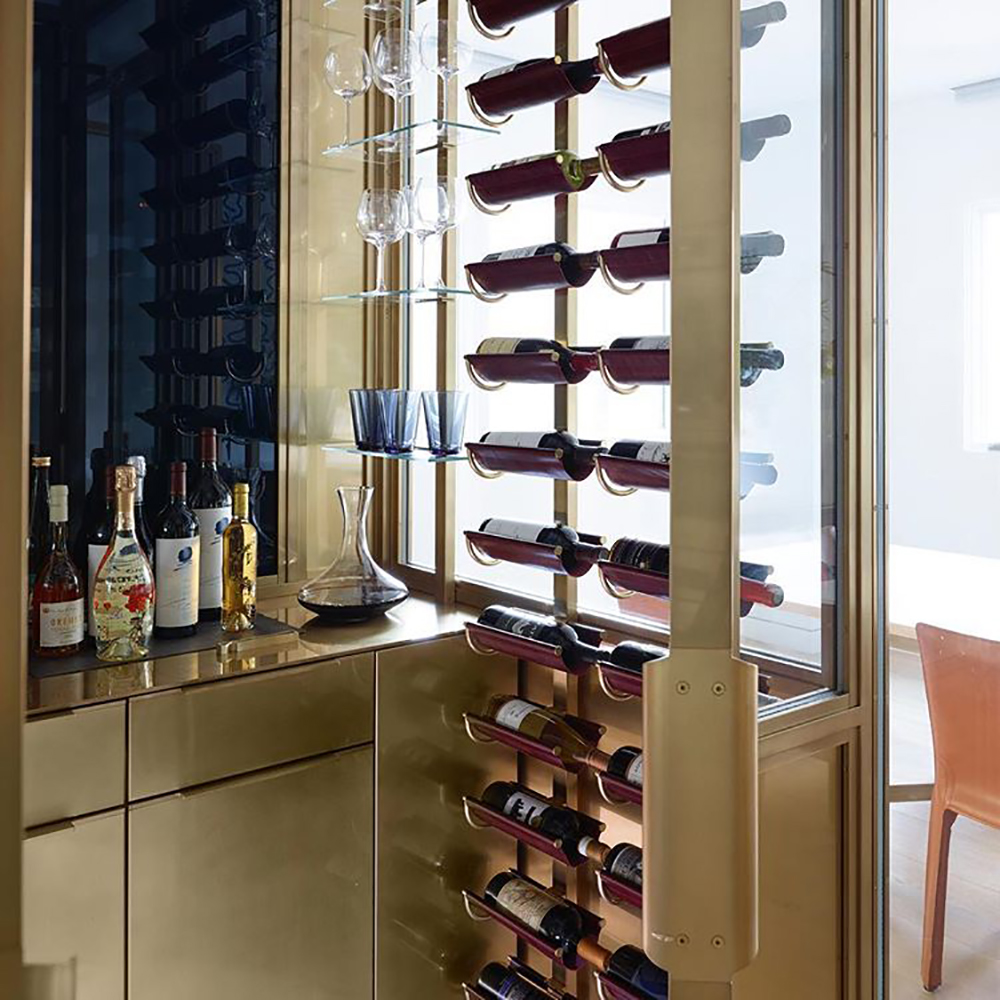 A gold bar is always a winner in our book, but the clever use of floating bottle rests in this design by the uber-cool bespoke cabinetry company Amuneal sends it straight to the top of our wine wish list.
The wine window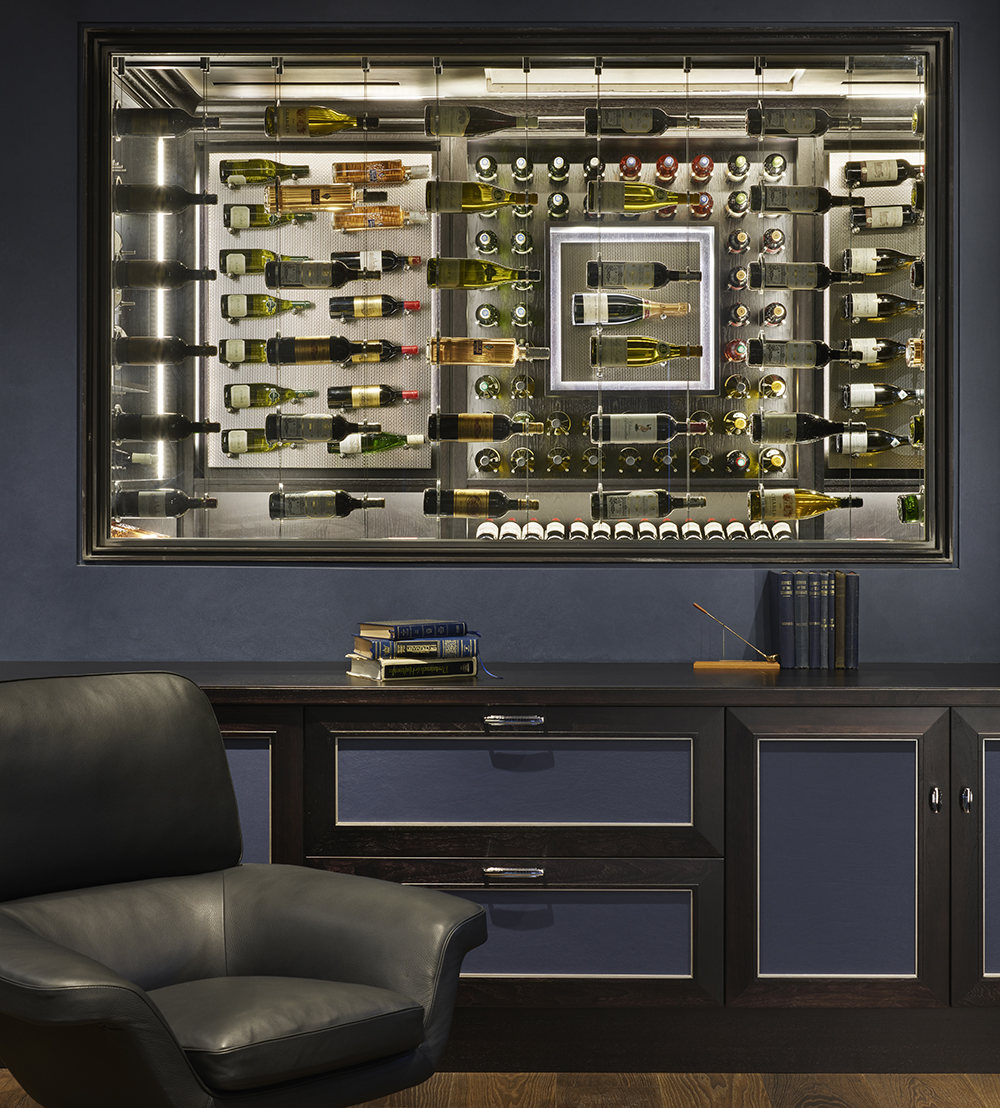 Why have a wine rack, when you can have a viewing pane for your collection? It was certainly the question on the lips of this homeowner who integrated his pride and joy into a workroom. This design is a great way to get the maximum impact from an investment in a tasting room, serving as almost a piece of artwork.
The rustic rack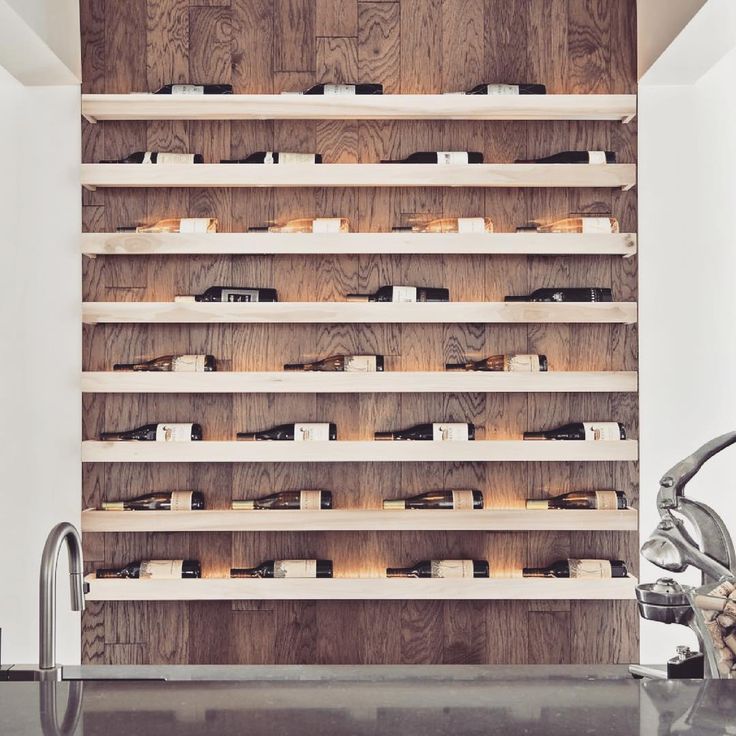 Who says you have to hide your Shiraz away in the cellar? Use your drinking habit to help decorate your pad. This cool rugged design adds a stylish focal point to the room and brings beautiful warm wood into a modern kitchen. Lying the bottles down means more shelves can fit into the space and, of course, it is the correct way to store wine.
The under stair vault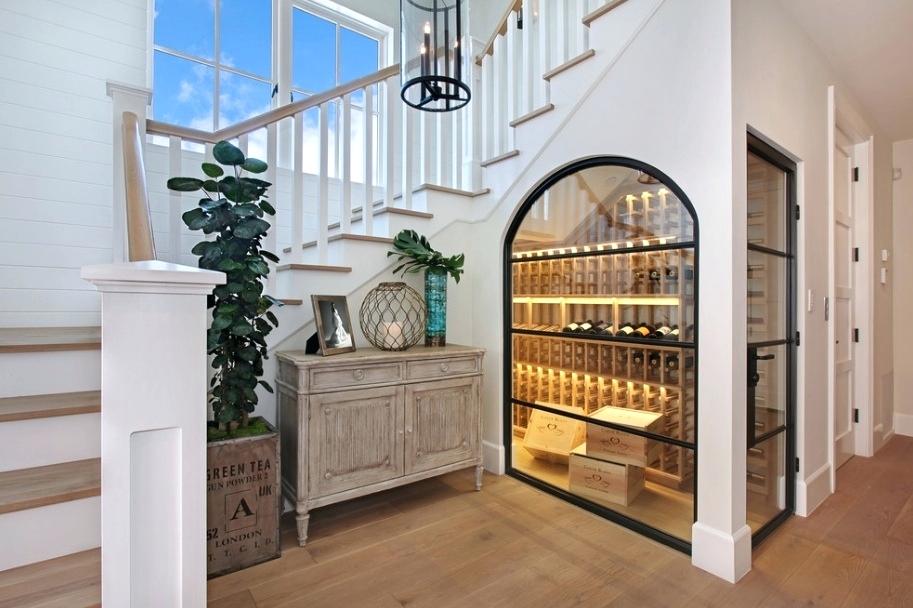 Now we're talking! This masterpiece makes the most of the under stairs storage and is a brilliant way to show off your precious collection. Who wants a downstairs toilet anyway?
The dark depository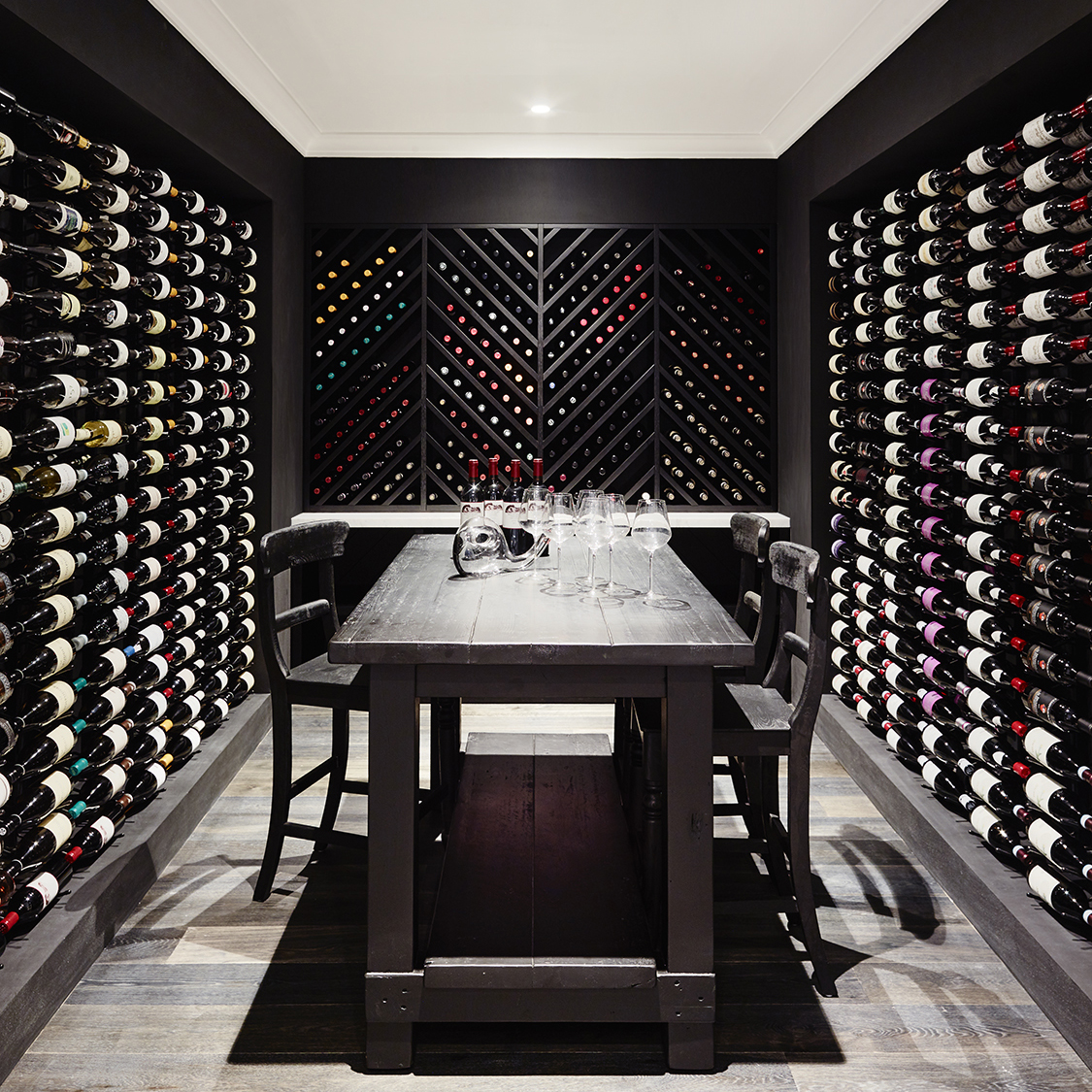 The dark polished wood and slanting shelves in this luxurious wine room have got gentlemen's club written all over them. We can just picture George Clooney smoking a cigar on the wooden stools. The shelves are really easy to recreate on a budget and look tres chic in any home.
The alcove abundance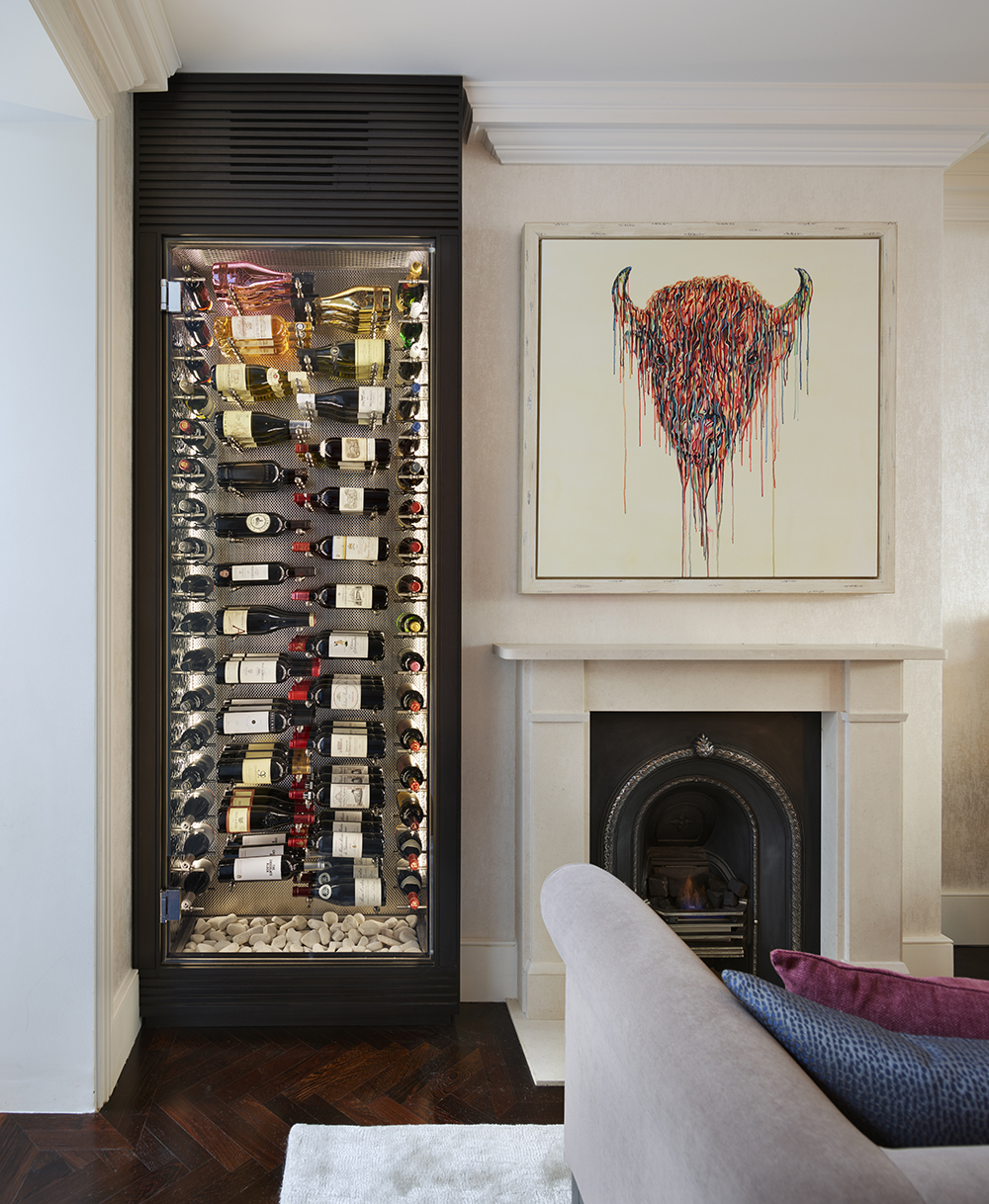 Wondering what to do with an alcove space? Bookshelves are nice enough, but this stunning wine cabinet adds a grown-up glamour to any shared space. The real problem is how thirsty you might get while you're watching the TV.
The subterranean treasure trove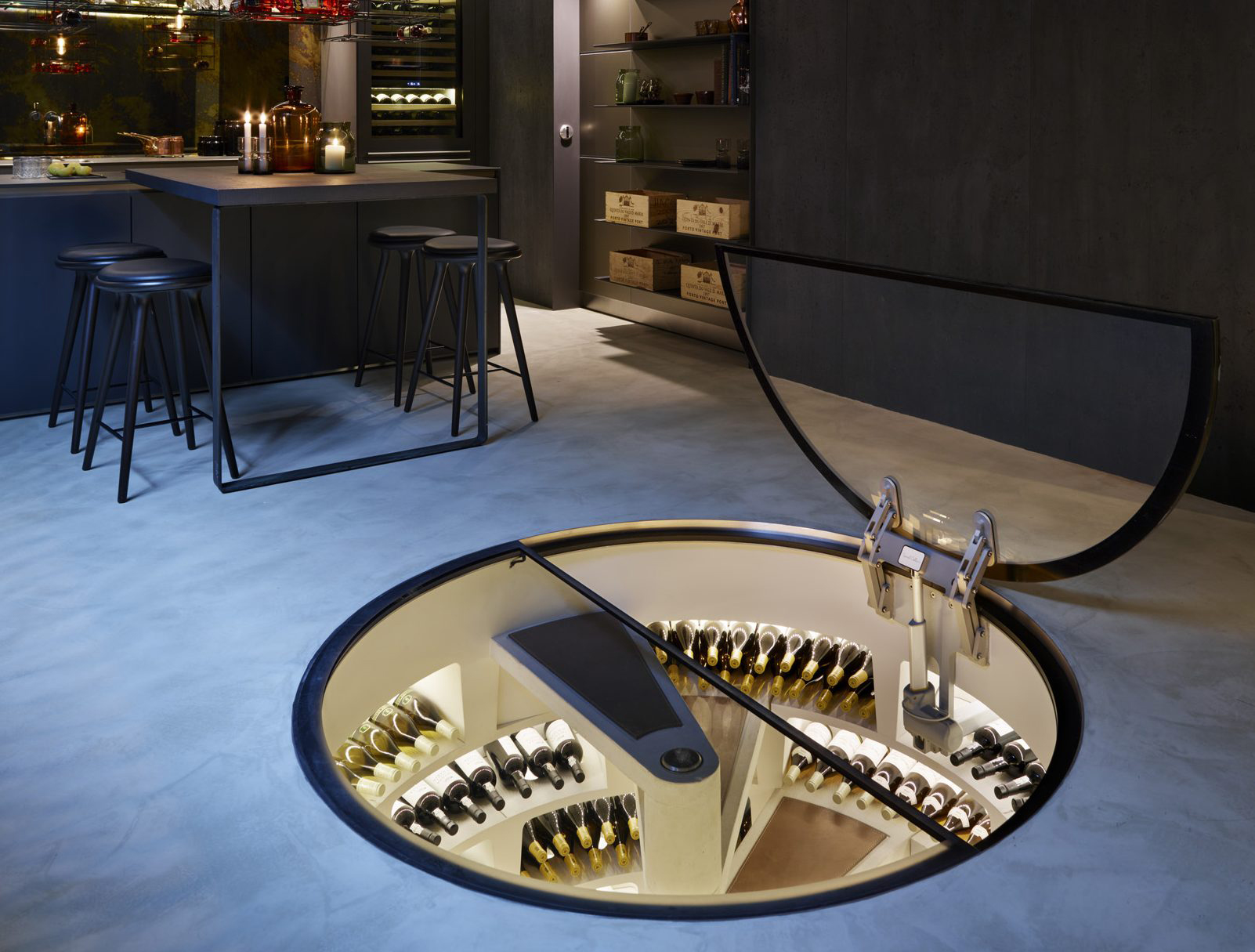 Flawlessly fitted and gorgeously designed, this twisting wine store uses dead space underground and turns it into something magical. It can't fail to impress guests and make fetching a bottle of wine for dinner it's own reason to celebrate.
Now, all we have to do is buy enough wine to fill them or perhaps invest in a house with its own vineyard?
Be the first to comment
Do you want to comment on this article? You need to be signed in for this feature