The Waitrose effect: why living close to a supermarket could add £21,451 to your home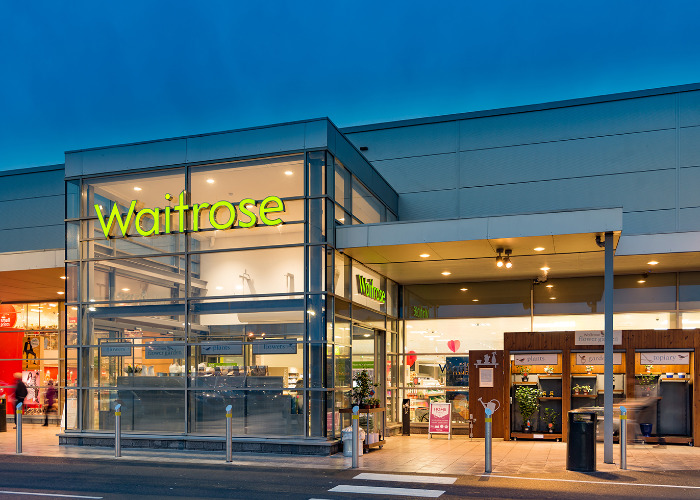 It's not a myth, the latest research shows living close to a supermarket really does add value to your home
You know when your area is on the up – first an independent coffee shop will open, then a gastropub, before what was the working men's club is transformed into a trendy cocktail bar.
But the ultimate sign your part of town has really made it is when a branch of Waitrose springs up.
Research by Lloyds Bank has found living near a supermarket can surge your property's value up by an average of £21,451..
And although all well-known supermarket chains will have a positive impact, the more premium the shop the higher the rise.
Homes in areas where there is a Waitrose, Marks & Spencer or Sainsbury's command higher price hikes, leading to what many call the 'Waitrose effect'.
If there is a Waitrose near to your house you can expect to sell your property for as much as £43,571 more than similar houses in nearby areas (an average increase of 12%), while those in the vicinity of a Marks & Spencer attract a premium of £40,135. Those in striking distance of a Sainsbury's go for an average of £32,707 more.
Aldi and Lidl are catching up
And the good news is that even if your area doesn't have any of the high-end supermarkets yet, all supermarkets add value to your property.
Homes close to a Tesco or Co-op are worth over £21,000 more than other properties in the nearby area, and even frozen goods retailer Iceland attracts a higher average value of £17,445.
The situation is even more acute when you see local stores such as Little Waitrose and Tesco Extra, which can bump prices up by an average of £58,109.
However, savvy buyers should keep an eye on property near budget supermarkets such as Lidl, Aldi, Morrisons and Asda as these have seen the biggest house price rises –values in localities with an Aldi grew by 20% over the past four years.
"It's easy to assume the effect of different factors on the value of a property but this research clearly shows that there is a significant link between the convenience of a local supermarket and house prices," says Andy Mason, Lloyds Bank mortgages director. "The Waitrose factor has been known for some time and although the likes of Aldi can't yet boost house prices in quite the same way, the research shows that all stores are now having a positive effect on local property prices."
From Waitrose to Asda, how price rises compare
| | | | | |
| --- | --- | --- | --- | --- |
| Supermarket | Average House Price in Post Towns in Great Britain £ | Average House Price in Postal District with supermarket in Great Britain £ | Postal District to Post Town premium/discount % | Postal District to Post Town premium/discount £ |
| Waitrose | 376,540 | 420,112 | 12% | 43,571 |
| Marks & Spencer | 303,662 | 343,797 | 13% | 40,135 |
| Sainsbury's | 287,803 | 320,510 | 11% | 32,707 |
| Tesco | 257,278 | 278,647 | 8% | 21,369 |
| Co-op | 238,948 | 259,969 | 9% | 21,020 |
| Iceland | 242,978 | 260,424 | 7% | 17,445 |
| Morrisons | 221,915 | 233,261 | 5% | 11,346 |
| Lidl | 239,276 | 244,687 | 2% | 5,411 |
| Aldi | 211,463 | 213,765 | 1% | 2,301 |
| Asda | 213,567 | 215,054 | 1% | 1,487 |
| All Supermarkets | 250,025 | 271,475 | 9% | 21,451 |
Average house price in 12 months to February 2018 in postal district of supermarket location compared to postal town. Source Land Registry and Lloyds Banking Group for house prices and CACI Ltd for supermarket locations
Be the first to comment
Do you want to comment on this article? You need to be signed in for this feature