Japanese knotweed knocks 10% off house value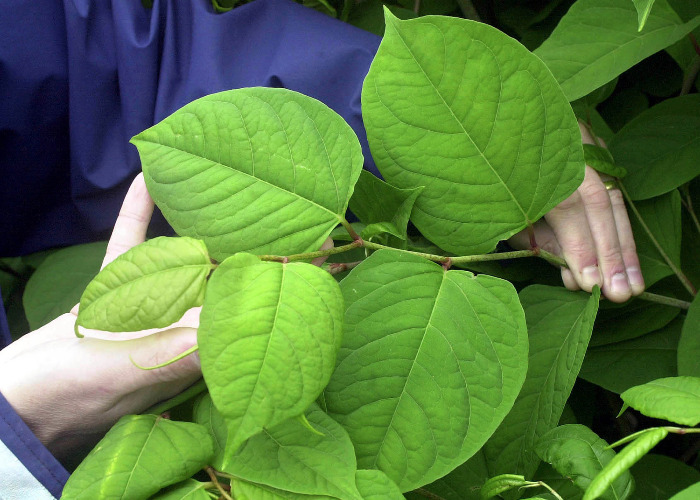 The presence of the invasive plant Japanese knotweed affects around 5% of houses and is costing the property market £20bn in total
Earlier this year, a landmark case ruled that Japanese knotweed poses a real threat to properties and now new research suggests that the problem could be widespread.
Data collected by Japanese knotweed removal firm, Environet UK, together with a survey conducted with YouGov, estimates that between 4% and 5% of UK houses are affected, directly or indirectly, by Japanese knotweed.
With figures from Cobleys Solicitors, a firm that deals with diminution claims relating to knotweed, showing the average property affected by knotweed seeing a price drop of 10% due to the "stigma" attached to Japanese knotweed, Environet estimates the true cost to the UK property industry being in the region of £20bn, based on average house prices.
READ MORE: Japanese knotweed: identification, treatment and removal
Nic Seal, Founder and MD of Environet, said, "Japanese knotweed is the problem that just keeps growing. For most people in the UK, their home is their biggest asset and often the 'pot of gold' they are relying on in retirement, but Japanese knotweed is having a serious impact on values by deterring buyers and making homes difficult to sell, even if the knotweed has been successfully treated."
Japanese knotweed is an ornamental plant, first introduced into Britain in the 1850s, but which is now on the Environment Agent's (EA's) list of most invasive plants. A perennial, it is known to spread rapidly, with its bamboo-like cane roots shooting as much 7ft each season, and if left untreated can grow under the foundations of houses.
While some say the damage caused by Japanese knotweed has been exaggerated, there's little doubt that the presence of the plant is viewed negatively by both mortgage lenders and surveyors, which in turn is very off-putting to buyers.
Nic Seal says: "Those affected by knotweed should seek to resolve the issue as quickly as possible by appointing a professional removal firm and securing a 10-year insurance-backed guarantee for the work, which can be passed onto a buyer and their mortgage lender. DIY attempts at treatment will usually only make things worse and can even hasten the spread of the plant."
Photo: Barry Batchelor/PA Wire/PA Images
Be the first to comment
Do you want to comment on this article? You need to be signed in for this feature