Rural housing crisis: villages caught in a "cycle of decline"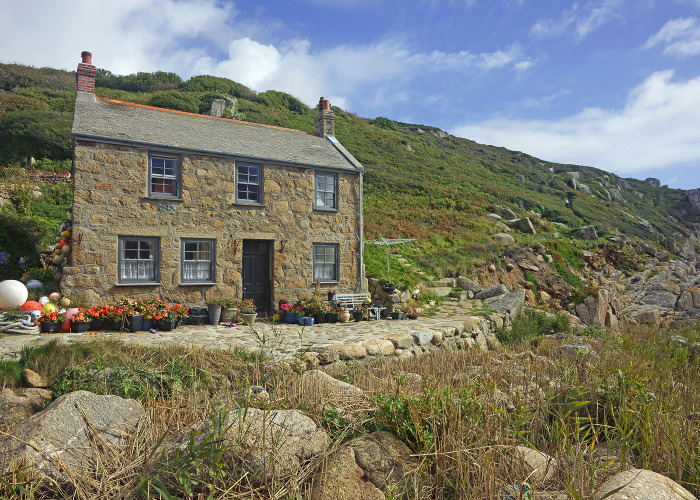 Over 2,000 villages in England are at risk of stagnation after being deemed 'unsustainable' locations for new homes
New research has found that thousands of rural communities in England are missing out on new affordable housing, often because they don't have local services such as a post office.
The CLA, a membership organisation for landowners, homeowners and businesses based in rural England and Wales, looked at plans by 70 local authorities in some of our most rural areas and found that 2,154 villages in England are considered "unsustainable".
READ MORE: UK property market – more a "softening" than a crash
This means these villages are overlooked when it comes to the allocation of housing and other development opportunities, the CLA says. They believe the criteria by which villages are currently assessed is outdated and based on how previous generations lived.
The worst-hit areas are Cornwall, where 213 villages fall below the sustainability criteria, followed by Wiltshire, where 168 villages are affected, and Central Lincolnshire, which has 132 villages not considered sustainable.
How do sustainability assessments work?
At present, local authorities use sustainability assessments, based on access to local amenities, to create a hierarchy of places best suited for development. These services include a post office, primary school and local shop.
Towns and villages towards the top of the hierarchy (considered sustainable) are then usually allocated further affordable housing in the Local Plan over places towards the bottom of the hierarchy (considered unsustainable).
While this may seem like a fair system to some, the CLA report says that it makes assumptions about why there are a lack of services in an area and fails to address bigger issues.
"The process effectively fossilises these villages instead of seeking to address the reasons behind why services are being lost, creating a cycle of decline", says the CLA.
What needs to be done?
In the report, only 18% of local authorities took into account the availability of broadband in their assessments, compared to 92% that took into account the availability of a pub. The CLA is now calling upon the government to make these assessments more reflective of 21st-century life.
CLA President Tim Breitmeyer said: "Updating rural planning policy to include connectivity in sustainability assessments means English villages will not be trapped in analogue when the rest of the world is in the digital age and can access much of the housing they desperately need."
The CLA also wants the government to do more to ensure the housing needs of those living in communities not included in the Local Plan are met.
Mr Breitmeyer said: "Without more opportunities for young people to remain in the local area these small communities face an uncertain future. We want people to be able to live and work in the countryside but they are being held back by a lack of affordable homes.
"Mandatory housing needs assessments will improve our understanding of the rural housing crisis and will help towards building desperately needed homes in the right areas."
READ MORE: Up to 60% more eco homes to be built in the next three years
Photo: P J Photography/Shutterstock
Be the first to comment
Do you want to comment on this article? You need to be signed in for this feature