This family's nightmare new build has 354 defects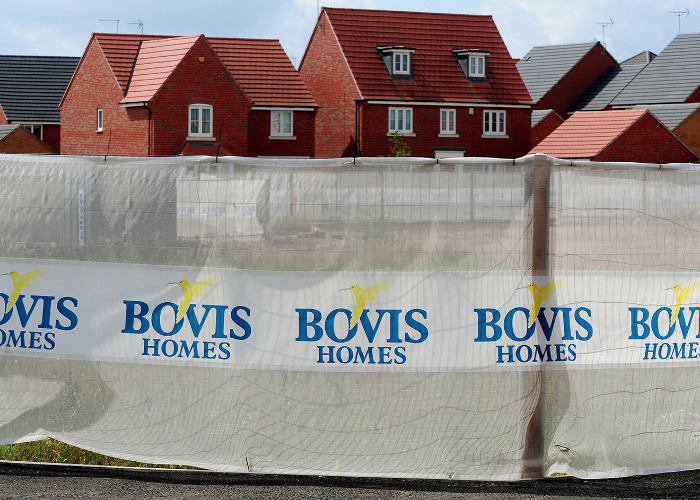 Despite buying their home two years ago, a couple and their children are still waiting to move into their three-bedroom house
It was supposed to be their dream family home, where Craig Wakeman and Tracey Bickford could live with their two daughters.
But two years after buying their £325,000 house, the family are living in temporary accommodation while builders work to rectify a staggering snag list of 354 defects.
READ MORE: New build homes checklist: 6 essential things to do before you buy
BBC Radio 5 Live Investigates reported that in November 2016, Craig Wakeman and his partner Tracey Bickford put down a deposit of £16,500 for their new build Bovis home in the village of Inkberrow, Worcestershire.
At the time, the couple were very pleased with their decision, Craig told the programme: "You move here, smack in the middle of the countryside, brand-new house, nothing to do on the house, it was superb. Great place for the kids to live and grow up in. You know, we thought we'd actually cracked it with this one."
The dream turns sour
However, building delays meant the family couldn't move in until October 2017 and when they did, they found their dream house was riddled with defects.
In November of that year, they employed the services of building inspection company HomeSnag, who found almost 150 problems. By February 2018, Bovis had carried out its own inspection of the property and found 156 problems with the build, many of them structural.
In July, Craig, Tracey and their kids moved out into temporary accommodation arranged by Bovis and since then, the list of issues has grown significantly. Currently, the house is a building site covered in scaffolding, as builders work to rectify the property's defects.
"One of the worst decisions"
The upheaval has caused untold stress to the family. Craig said: "If you can imagine, it just consumes your life really, because you spend every waking hour worrying about the house and then when you're at home at night, you're having to deal with the continual problems that seem to be identified."
Though Bovis insists they are working to put things right, the couple say that if they had known what they were buying into, they would have steered well clear.
"I think it's probably one of the worst decisions we've ever made and in hindsight, we wouldn't have done it," said Tracey.
When contacted about Craig and Tracey's experience, Bovis told LoveProperty:
"Our absolute priority is to deliver the quality home that the family deserve and we apologise that their customer journey with us has been so disappointing over the last two years.
"We are committed to getting this right and our regional team is in regular communication with Mr Wakeman as the remedial work progresses.
"We have thousands of happy customers every year and while we understand that this offers little consolation to Mr Wakeman, he can be assured that we are completely focused on putting right what has gone wrong with his home."
READ MORE: New builds vs period properties
Photo: Another Bovis Home development, Rui Vieira/PA Archive/PA Images
Be the first to comment
Do you want to comment on this article? You need to be signed in for this feature