Britain's happiest place to live is also a great investment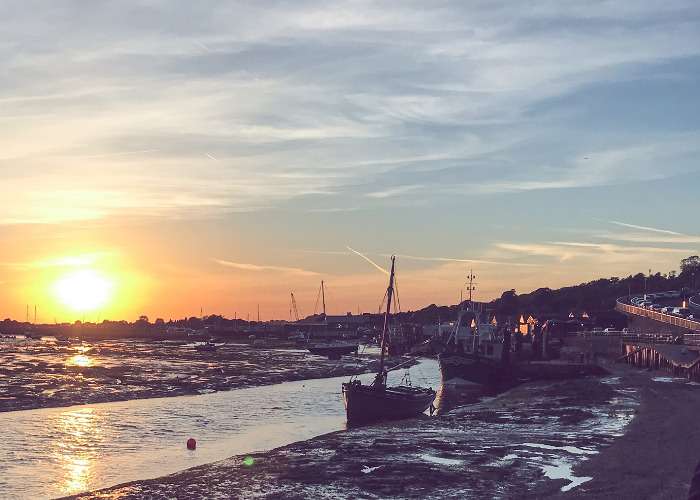 A steady housing market, friendly locals and good commuter links make Leigh-on-Sea, in Essex, a very appealing place to live
The votes are in and this year's happiest place to live is a little-known coastal town in Essex, which has topped Rightmove's Happy at Home Index for the second time in three years.
Leigh-on-Sea, a small former fishing village just 38 miles from London, has officially been declared Britain's happiest place to live, knocking Leamington Spa off the top spot and regaining its crown from 2016.
READ MORE: The 10 best UK towns for raising a family
The annual Happy at Home Index from Rightmove asks over 21,000 people to rank where they live against a list of 12 'happiness' factors, which include community spirit, availability of services and how safe the area feels.
Seaside hotspot
Leigh-on-Sea, one of the closest coastal towns to London, was found to have a winning combination of good schools, friendly locals and good accessibility. It also has a range of traditional properties, some decent pubs, fantastic seafood cafes and splendid sea vistas.
Tony Kelly, director of Home Estate Agents in Leigh-on-Sea, said: "This is an old seaside fishing town, but with it being on the commuter belt, it has a real city, cosmopolitan feel. It's a very family-oriented place, and it is a very safe environment to bring up children."
A good place to buy
The relative affordability is sure to make things a little easier for people too. Average asking prices are £387,664, way below the average in London, less than an hour's commute by train. Plus, with a 2% increase on asking prices from 2017, it could be a sensible place to invest too.
But for those who come to live in Leigh-on-Sea, the biggest bonus is the welcoming community: it's not a location where you buy property, make some money and sell up, but rather a place to put down roots for the long haul.
Rightmove's housing market expert, Miles Shipside, said: "Every year the factors that drive happiness tend to be about how people feel living in an area and the people around them.
"This year, however, a sense of belonging has become an even bigger drive of happiness, which shows the people of Great Britain really value feeling proud of the place they call home."
Looking to buy? Search for a cheap mortgage deal
The top 10 happiest places to live in Britain:
Leigh-on-Sea, East of England
Farnham, South East
Monmouth, Wales
Christchurch, South West
Leamington Spa, West Midlands
Newbury, South East
Macclesfield, North West
Hitchin, East of England
Tunbridge Wells, South East
Kendal, North West
Data: Rightmove's Happy at Home Index
READ MORE: The cheapest London underground stations to live near - and the most expensive
Photo: Carlito010/Shutterstock
Be the first to comment
Do you want to comment on this article? You need to be signed in for this feature