The crystal bathtub that costs $1m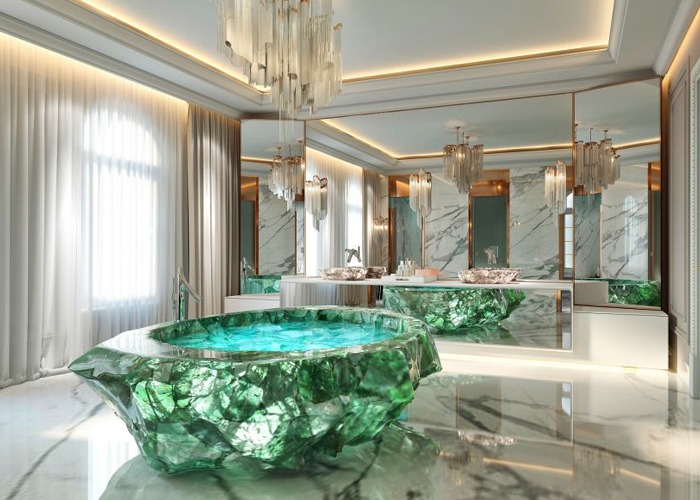 Bask in ultimate bliss with the most opulent bath the world has to offer. Carved from Amazonian crystal it could be yours, if you have a spare $1 million that is.
It turns out that money really can buy you anything, even a huge crystal bathtub. The luxury Italian design company, Baldi Home Jewels created these incredible opulent tubs that cost up to $1 million each, and they are headed for one of the most exclusive new property developments in the Middle East.
READ MORE: A 1700s London townhouse is for sale - and the pictures are stunning
All of the precious stone used for the baths were sourced right from the Amazon rainforest in Brazil, from a 10 tonne (23,000 lb) chunk of rock crystal.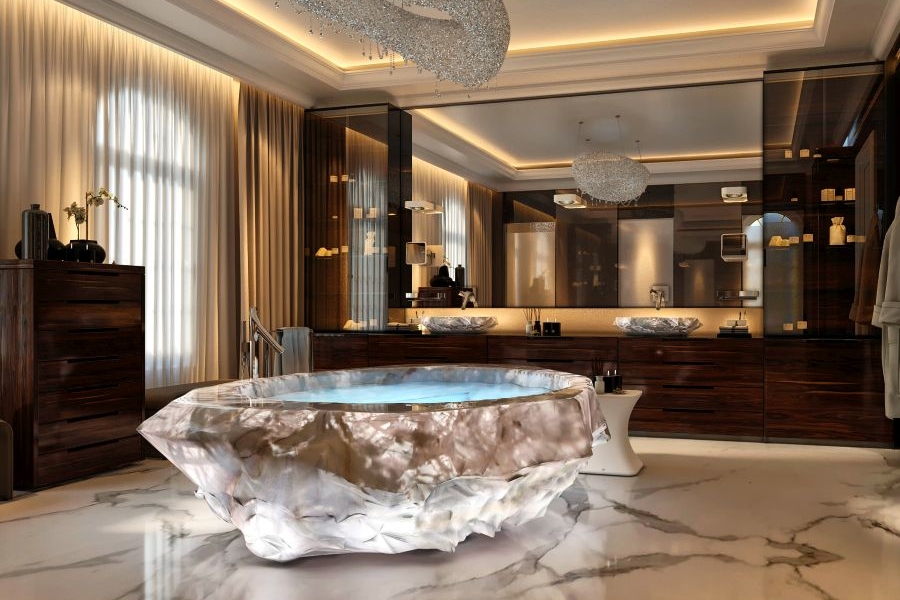 The Rock Crystal bath in one of the exclusive XXII Carat Villas in Dubai. Image: XXII Carat villas/Forum Group
The raw material was then split and taken to Florence to be carved by hand over hundreds of back-breaking hours to create the smooth interior surface. Hardly the most ethical piece of homeware, we must admit.

The precious stones for the baths come from Brazil. Image: XXII Carat Villas/Forum Group
The super-exclusive tubs come in three variations, green quartz, rock crystal and rose quartz, so there's something to suit even the fussiest of millionaires. Baldi has even created a one-off bath for the billionaire socialite Tamara Ecclestone, decorated with diamonds and gold taps.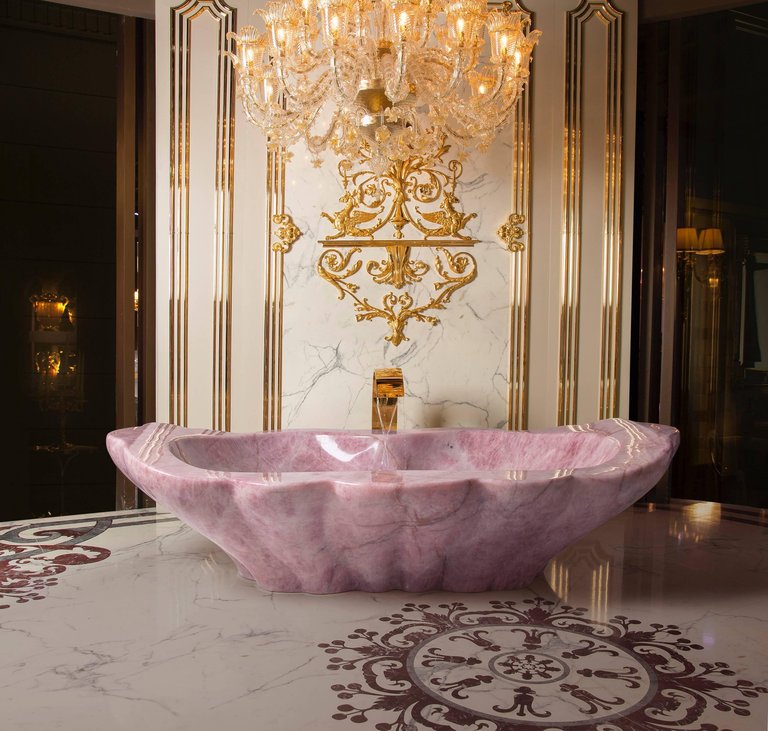 The bath also comes in rose quartz. Image: XXII Carat Villas/Forum Group
With enough room for three people, the large shallow designs measuring six feet in length and standing at just two feet tall.
Crystal is known for being one of the most powerful healing stones and is said to have energy enhancing properties that can also help with emotional trauma. It turns out it's not just a glamorous accessory after all.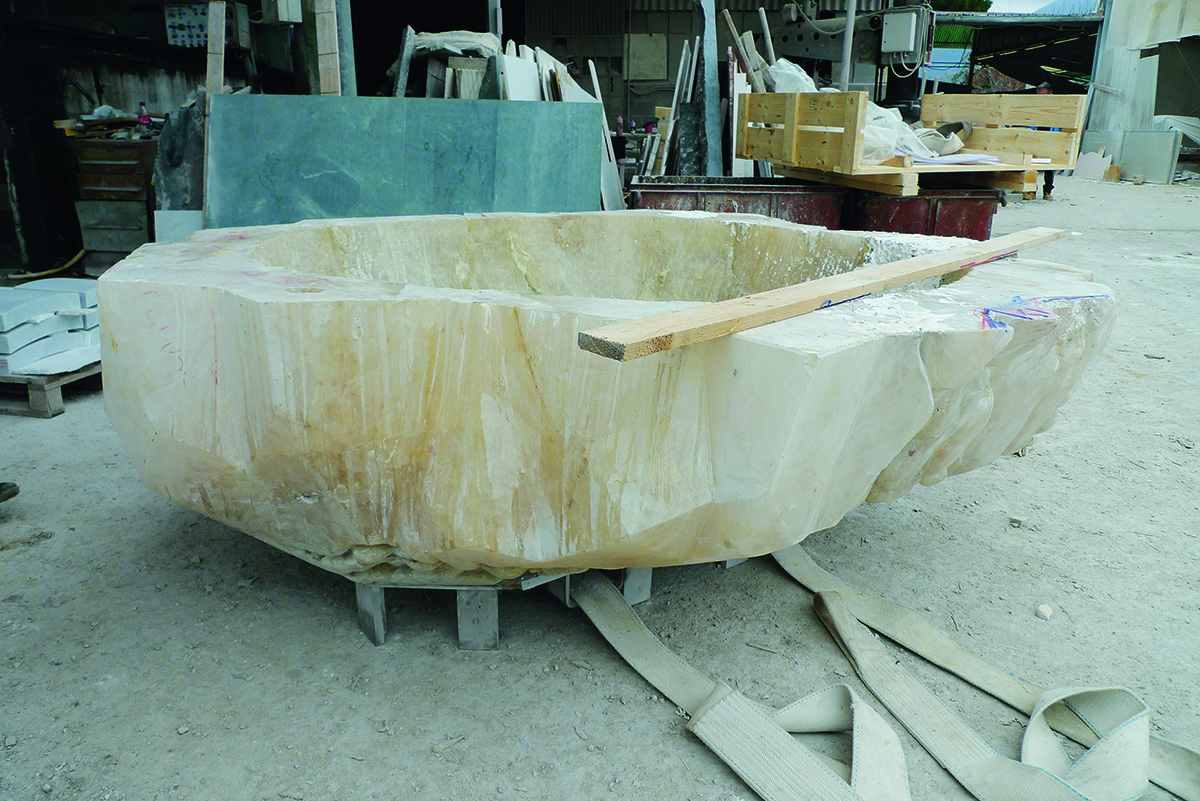 The crystal is carved in Florence by the masters at Baldi and can take up to six months to make. Image: XXII Carat Villas/Forum Group
So, just where can you bathe in one of these unusual designs? If you have a few million dollars to spare, you can head to the XXII Carat Villa complex in Palm Jumeirah, Dubai.
Anton Yachmenev, managing director of Forum Group, told Forbes.com: "The residents will be among the first in the world to bathe in these remarkable tubs and enjoy the truly unique, magical and luxurious experience."
The extravagant gated community has 22 villas, each complete with imported marble flooring, a 25-metre swimming pool and – in the most expensive properties - a crystal bathtub.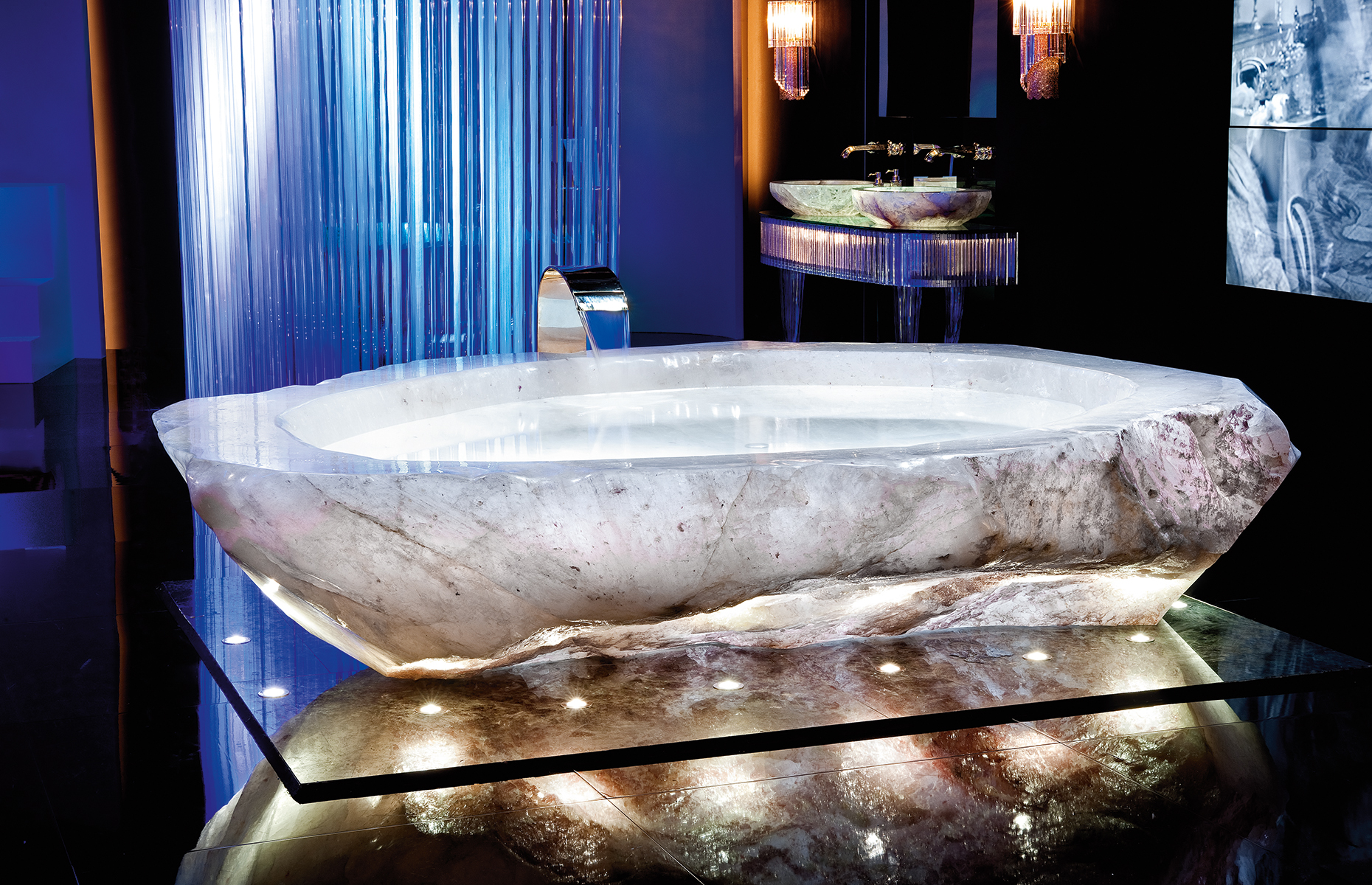 The rock crystal bath is said to be one of the most powerful healing stones. Image: XXII Carat Villas/Forum Group
Despite the fact that the villas start at $10 million, with the most expensive coming in at $25 million, there's no shortage of interest. Many of the properties have already been sold to buyers from Russia, Europe and China.
Love this? Take a look at the world's most expensive bathrooms
Be the first to comment
Do you want to comment on this article? You need to be signed in for this feature