Buy a house for less than £1 in these Italian towns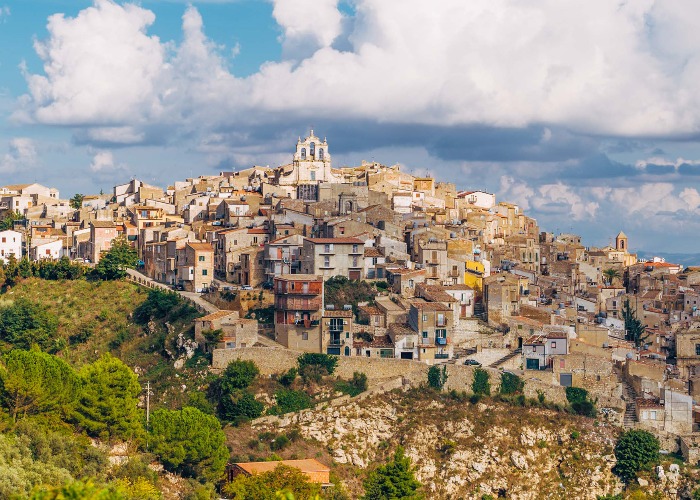 Fancy purchasing a piece of paradise in Italy for pennies? Here's how to bag an unbelievably good deal under the Mediterranean sun
If you fish out the spare change in your pocket right now, you can probably afford to snap up a home in Italy.
While house prices across Europe remain steep, two Mediterranean towns are the latest locations to list a selection of homes with €1 price tags (around 86p).
READ MORE: Buy this Italian monastery for just €1
Italy's one euro home schemes first hit the headlines in 2017 as a way to rescue abandoned properties and repopulate dwindling villages, with the Alpine town of Locana even offering to pay new residents to move there.
Relocate to a rural idyll
Now Zungoli, a scenic mountain town near Naples and the Amalfi coast, and Mussomeli on the island of Sicily, have followed suit.
Nestled in Southern Italy's Campania region, the small hilltop village of Zungoli was nationally recognised as one of Italy's most beautiful spots in 2015. Its winding cobblestone paths are picture-postcard scenes, giving way to medieval bridges, stone farmhouses strewn with grape vines and Byzantine cave systems which were used to store supplies during the Crusades.
Located in the province of Avellino, Zungoli is surrounded by verdant countryside.
Image: Gianfranco Vitolo/Flickr
With a population of around 11,000, Mussomeli in Sicily is a larger town, though no less idyllic. Enjoying breathtaking views of Mount Etna and the surrounding valley, this Medieval settlement is home to ancient churches and castles, opulent baroque buildings and a calendar of vibrant local festivals.
How to buy a €1 home
Both Zungoli and Mussomeli have launched real estate websites where prospective buyers can browse images of the new bargain properties.
Hesitant to take on a major project? While these homes are definitely fixer-uppers, many of the farmhouses listed only require minor work.
Once you settle on the right property, you can download an application form from the respective website and if your plan is approved, you'll need to jet over to Italy to close the deal.
A natural phenomenon known as the Sea of Clouds is visible in the valley below Mussomeli. Image: dariosupertramp/Instagram
What's the catch?
By signing the contract, you're committing to revamping the property within three years, and for homes in Zungoli, the work needs to begin within a few months of purchase.
Deposits are also taken as guarantees that the renovations will be carried out. Zungoli asks buyers to pay a €2,000 (£1,728) security deposit, while Mussomeli specifies a steeper fee of €5,000 (£4,319), both of which will be refunded when the project is complete.
It's important to consider the cost of the renovations too and enlist a surveyor to assess the work required before you sign on the dotted line.
So, reality check: you can't buy a dreamy Italian villa for one euro. However, if you're realistic about money and willing to put the work in, this could be a great opportunity to create a unique home in the Mediterranean.
Plus, basking in the sun with a glass of vino and those stunning rural vistas sounds pretty priceless to us...
Loved this? These historic homes can be yours for free – but there's a catch
Featured image: sicily.co.uk
Be the first to comment
Do you want to comment on this article? You need to be signed in for this feature