Barn doors: The rustic trend that's sliding into homes fast
These farmhouse-chic entryways are taking over Instagram – and for good reason...
Scroll through a feed of stylish houses and chances are it won't be long before you spot a barn door. An on-trend alternative to standard swing or pocket doors, they are not only useful space savers but the can amp-up the character in country, traditional and modern interior schemes alike.
But before you rush out to the nearest DIY store, there are a couple of things you need to know.
Wall space, not floor space
Image: Vivvi Smak/Shutterstock
Barn doors make a great solution for tight and crowded rooms such as hallways and ensuite bathrooms but what you gain in floor space you might lose in wall space.
An open barn door may block light switches, sockets and windows, so you need at least the same width of the door of clear space so it can sit flush to the wall when rolled clear of its opening.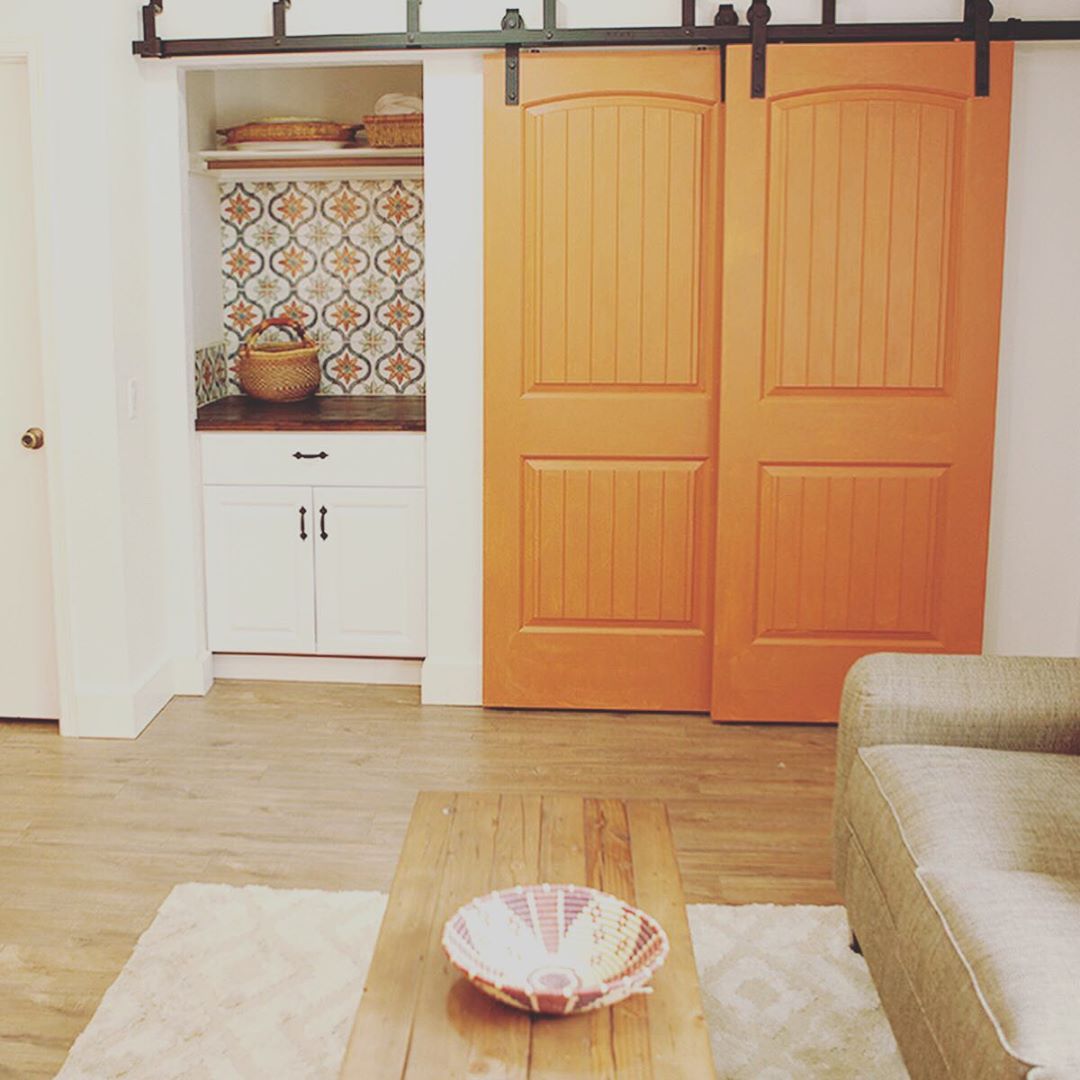 Image: @harper.and.hicks/Instagram
This means no artwork or shelving here either. On the plus side, you can create a recess for extra storage that will be hidden when the doors are set open, just like the nook behind the orange doors above.
Custom made or reclaimed doors?
Image: @livingwiththelady/Instagram
Ready-made barn doors and runner tracks are becoming more readily available – Amazon has a huge supply of the hardware online, and hardware stores, online furniture sellers like Wayfair and seller sites like eBay all have plenty of options to choose from.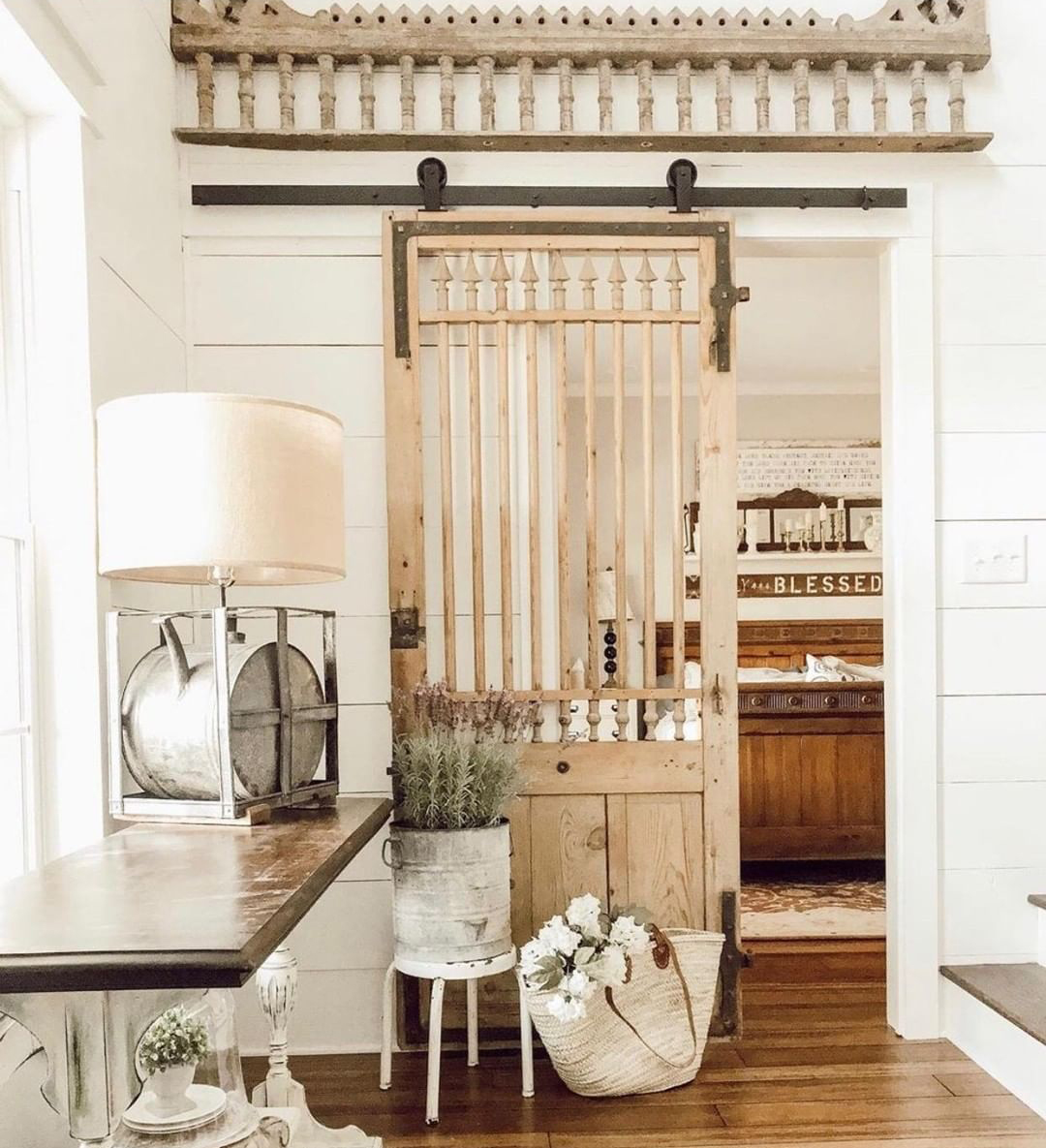 Image: @rahrags/Instagram
But if you prefer to upcycle or go for a rustic look then reclaimed units might be the way to go, like this stunning stripped back door with turned rods in place of glass, perfect for separating two living spaces without stopping airflow and light.
While there are plenty of Youtube tutorials that'll show you how to build a door from scratch, mounting a reclaimed barn door will give you an authentic look and there are lots for sale on Etsy.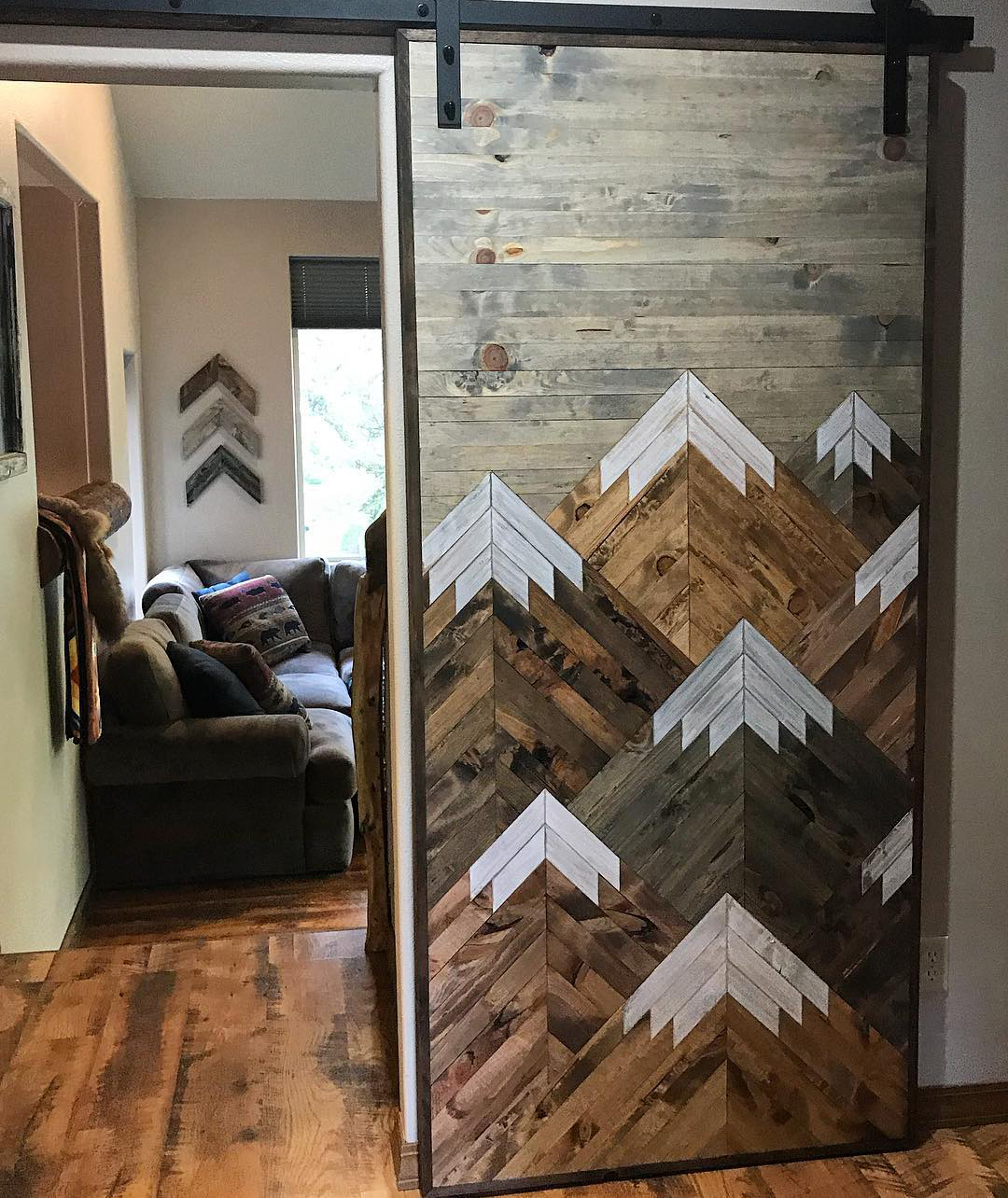 Image: @bayoceanrusticdesign/Instagram
Barn doors are generally easier to hang than traditional swing doors but if your DIY skills aren't up to scratch, a carpenter or specialist barn door company will install ready-made units or offer a bespoke custom made service.
Glazed, solid, double or single style?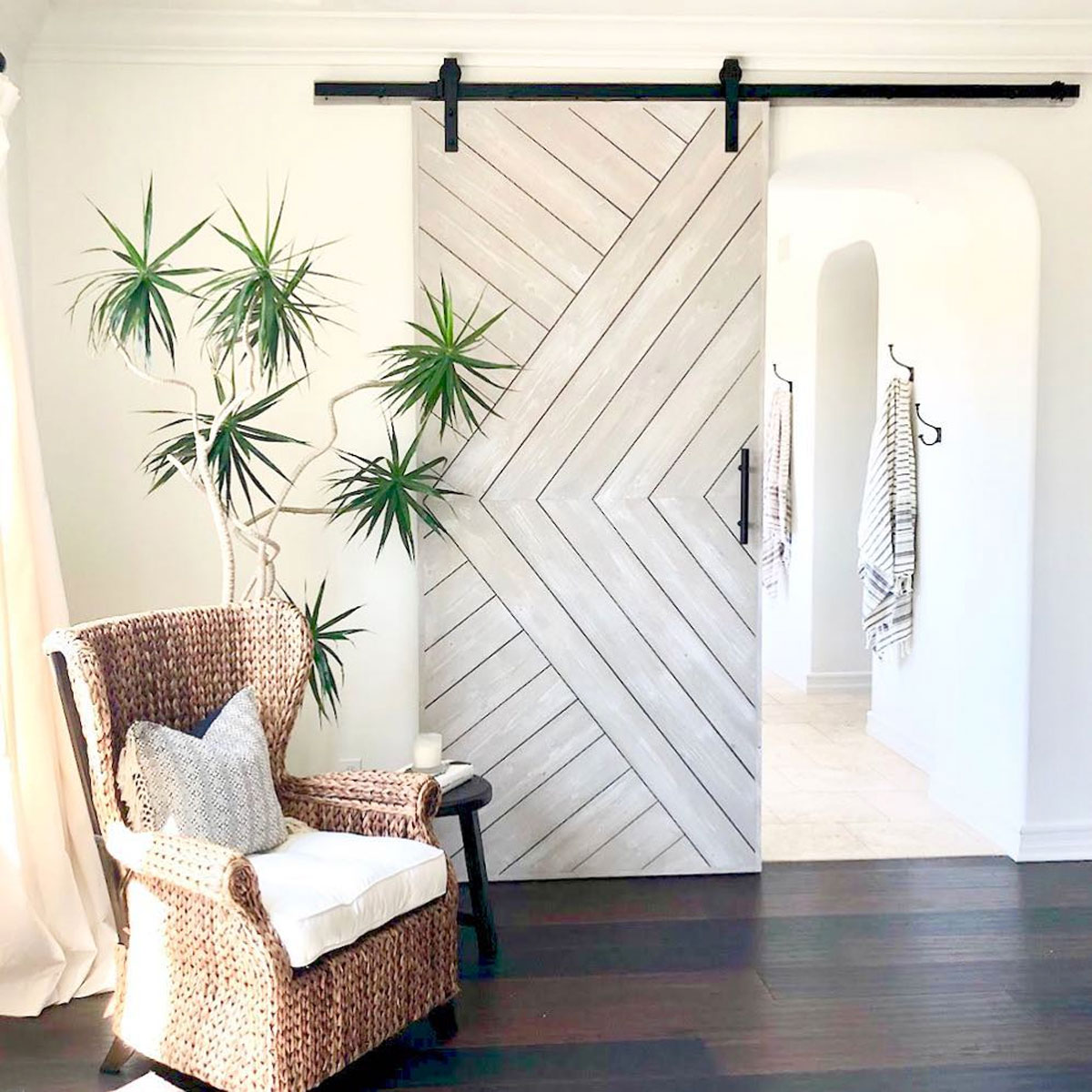 Image: @urbanwalldesign/Instagram
Virtually any door can be converted to become a barn-style door, from shop-bought doors painted in the colour of your choice to reclaimed French doors that allow light to stream through.

Image: @thehomemadehome/Instagram
Depending on the size or location of your opening a single or double barn door will make a difference to the look; single doors are simple yet stylish whereas double doors make an imposing and fabulous statement.
Use good quality hardware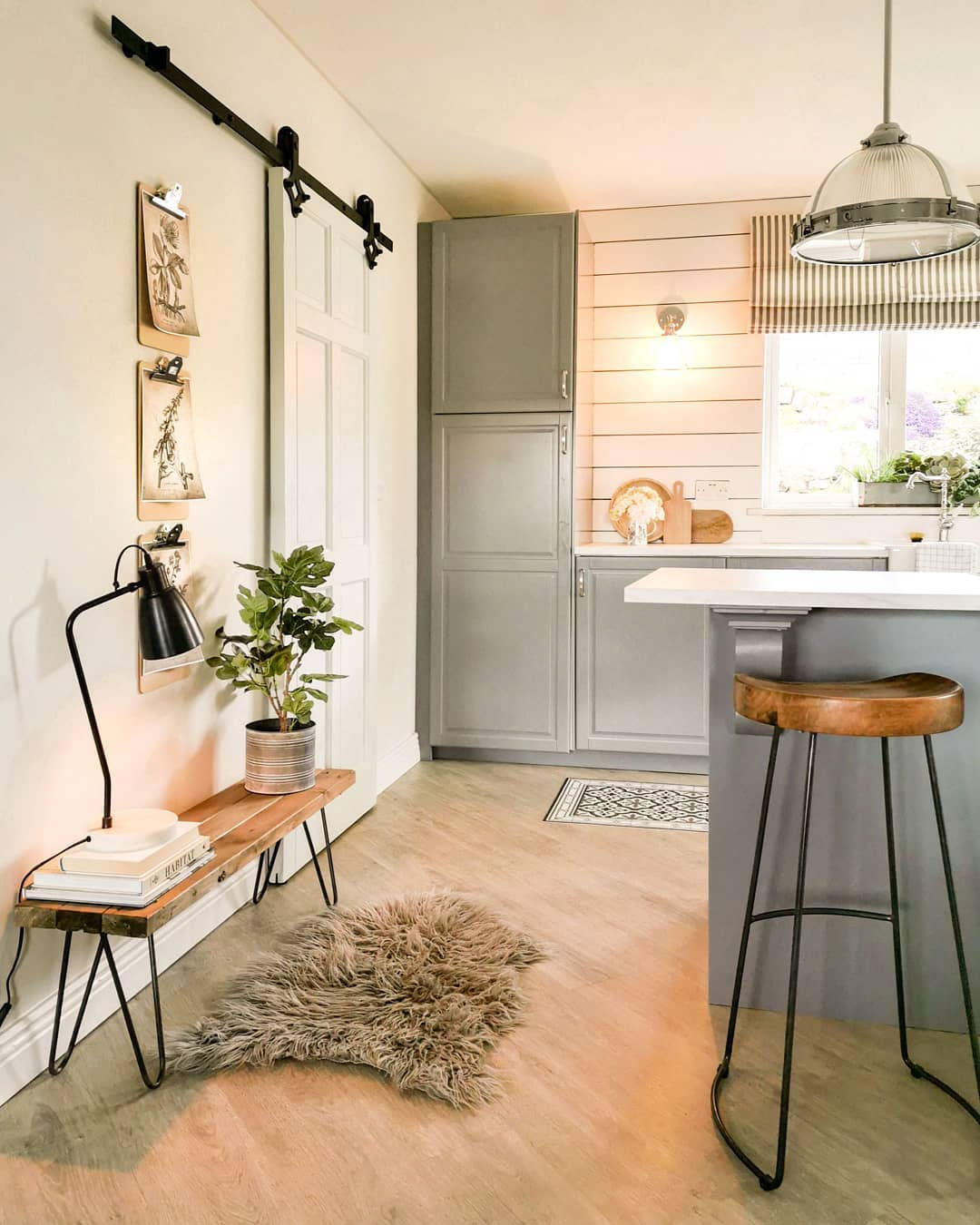 Image: @Wioletta_design/Instagram
A good quality barn door should run smoothly as it will endure regular daily use.
Their mechanism works by attaching hardware with rolling wheels to the door itself which once the door is hung run along a track system that is mounted above the door frame or on a support moulding frame.
Hardware designs range from small and simple castors, huge industrial-style wheels that become a feature in themselves to modern stainless steel alternatives.
Choose the right environment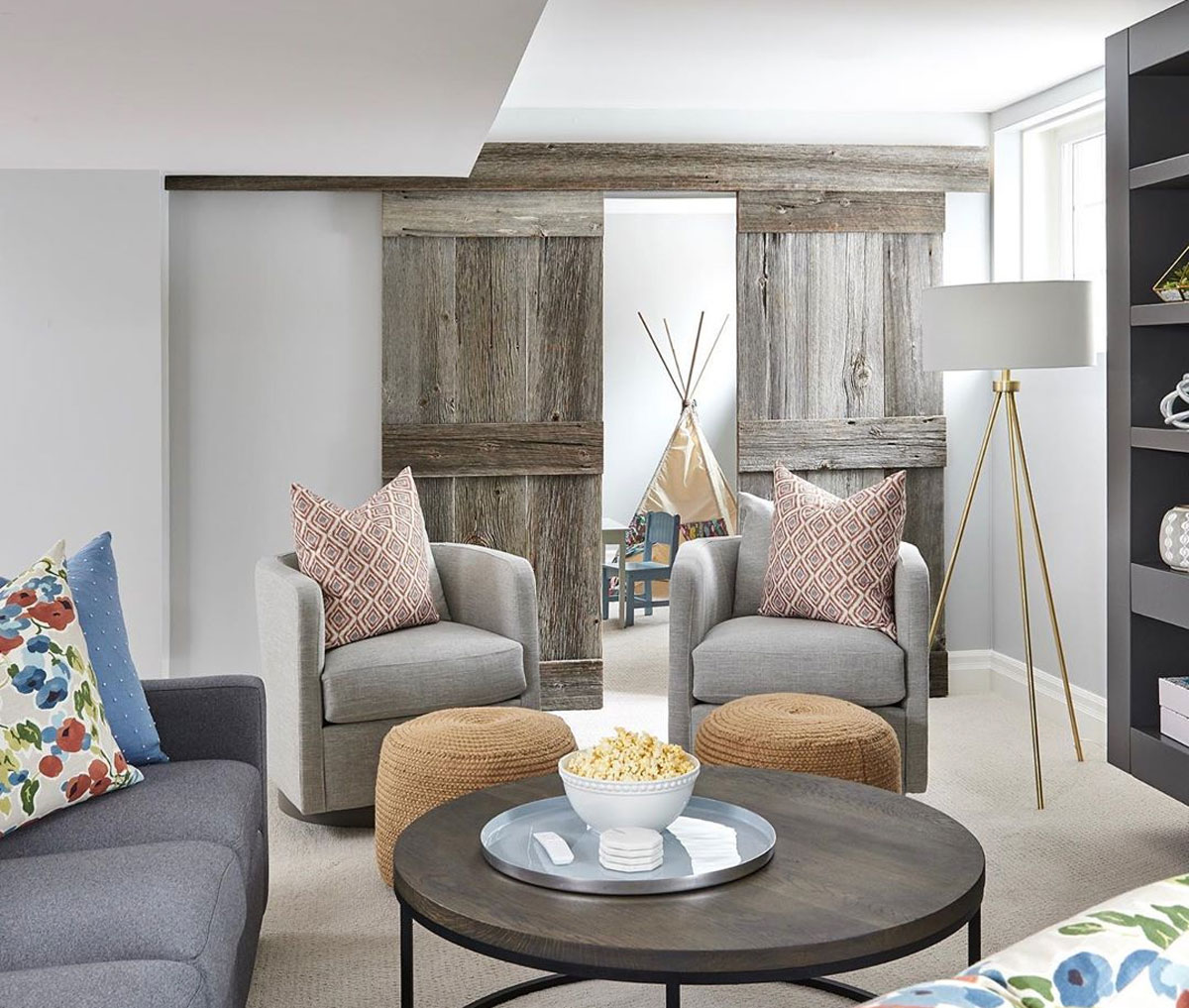 Image: @Erin_Interiors/Instagram
Barn doors are not practical for every room because they are larger than the door frame and need a gap between the wall in order to run smoothly.
They are never fully sound light proof as they do not shut tightly, so you should probably go for something more close-fitting if you want to block out the sounds and smells of a kitchen or to make a child's bedroom dark and quiet for nap time.
Image: Angela Marie Made
That being said there are lots of places where a barn door works perfectly, from partitioning off the laundry room or a dressing room to closing off a pantry or even concealing a mounted television.
Smoke and mirrors: glazed sliding doors
Of course, you don't just have to opt for wooden doors to bring this trend into your home. For a lighter touch, consider doors with glazed panels or even mirrors to maximise the feeling of space.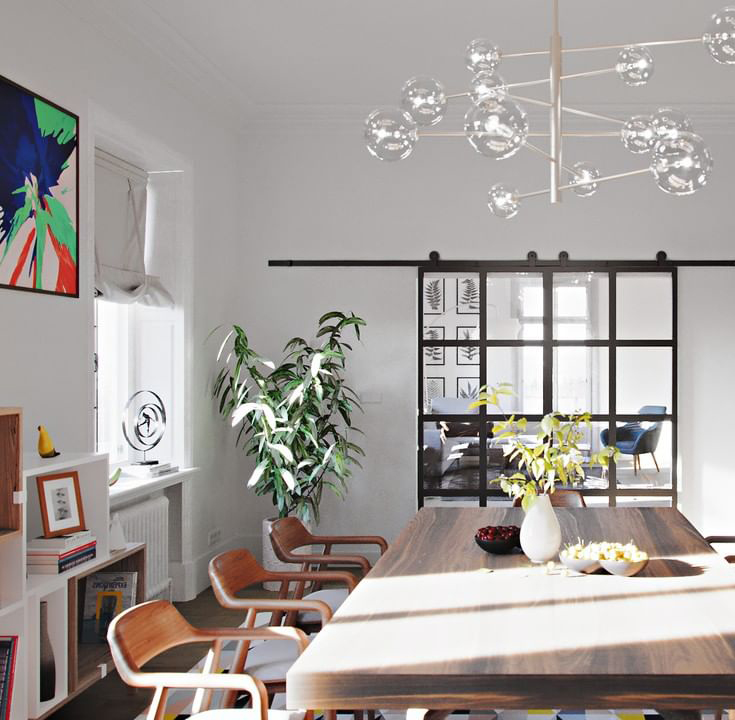 Image: @renodrzwi/Instagram
The combination of matt black metal and clear glass is a good one for separating internal space. These industrial-style sliding doors separate in the middle to provide a door-width opening between the living space and dining area.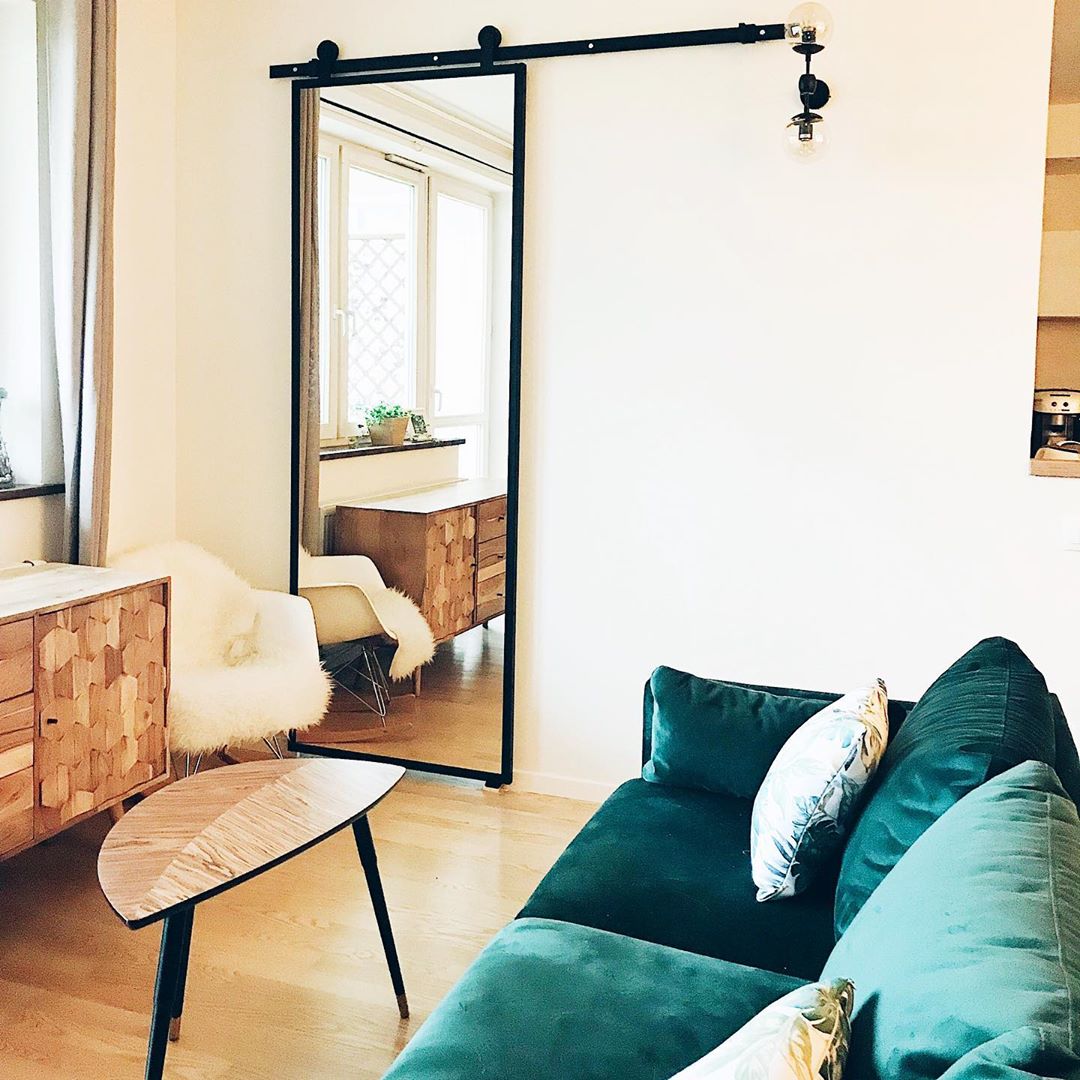 Image: @renodrzwi/Instagram
The ingenuity of this mirror mounted on tracks is the huge feeling of space and light it brings to a small space. Perfect for diving bedrooms from dressing rooms and tiny spaces, it's an absolute winner!
So what are you waiting for? It's time to get the ball –or door –rolling.
Main image: @dreamywhiteslifestyle/Instagram
Love this? Check out these...
Country decorating ideas for creating homey spaces
Be the first to comment
Do you want to comment on this article? You need to be signed in for this feature