Affordable housing: Flat-pack IKEA villages coming to the UK in 2021
Flat-pack housing developments are coming to three UK towns next year
Fancy snapping up a home that shoots up as fast as a flat-pack from everyone's favourite Scandi homeware store?
There have been whispers about IKEA building affordable housing developments in the UK for a while now, and with building contracts having recently been exchanged on three sites, flat-pack villages are now very much on the horizon.
READ MORE: Tiny flat-pack homes you can build in a flash
In 2019, Worthing Council in West Sussex confirmed that it was in talks with BoKlok, a housing developer jointly owned by IKEA and builders Skanska, to bring its brand of affordable and sustainable homes to the seaside town.
Fast-forward a year and not only have plans in Worthing been given the green light, but similar schemes in Bristol and Peacehaven look set to be realised.
How do the low-cost homes work?
BoKlok says it can keep costs down by manufacturing the properties in a factory, producing modules that can then be assembled quickly on-site. Sustainability is at the core of its ethos and the timber-framed homes produce less than 1% waste.
The innovative properties will be designed with open-plan living in mind, with plenty of natural light, airy living spaces and IKEA kitchens, of course.
BoKlok President, Jonas Spangenberg, said: "We are delighted to meet this first milestone for our UK business. We are grateful to our partners and the local authorities we are working with who have been supportive in sharing our vision of sustainable, quality, low-cost homes for all."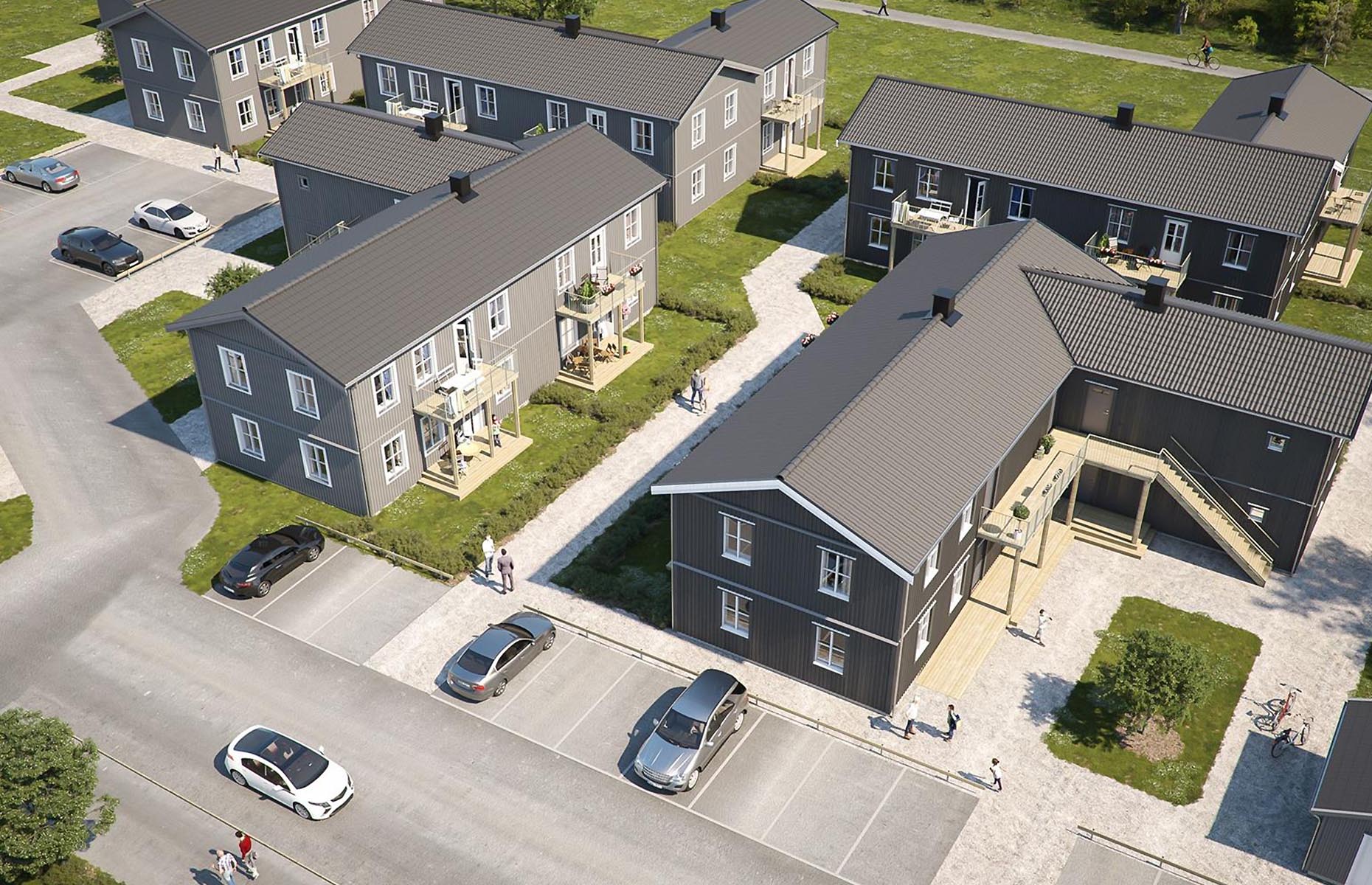 A similar flat-pack development built in Jordbro, Sweden. Image: BoKlok
Agreements for low-cost homes
In Worthing, a planning application to build 150 homes west of Fulbeck Avenue has now been submitted. If approved, Worthing Council will retain 30% of the homes for social housing, while the rest will be priced at a much more affordable level for local working families.
Councillor Kevin Jenkins, the Executive Member for Regeneration at Worthing Council, said: "In this current market it's extremely tough for local people who are in full-time work to get on the housing market. This proposal could change that, giving these hard-working individuals a genuine chance to buy their own home without having to move out of the town.
"The fact these homes can be built quickly, to a high quality and meet top environmental standards makes this an extremely attractive proposition."
Expanding the vision
In addition to Worthing, BoKlok have signed deals to bring forward proposals in Bristol and Peacehaven. Altogether, the three sites will provide around 400 homes, subject to planning permission, which are expected to be completed in 2021.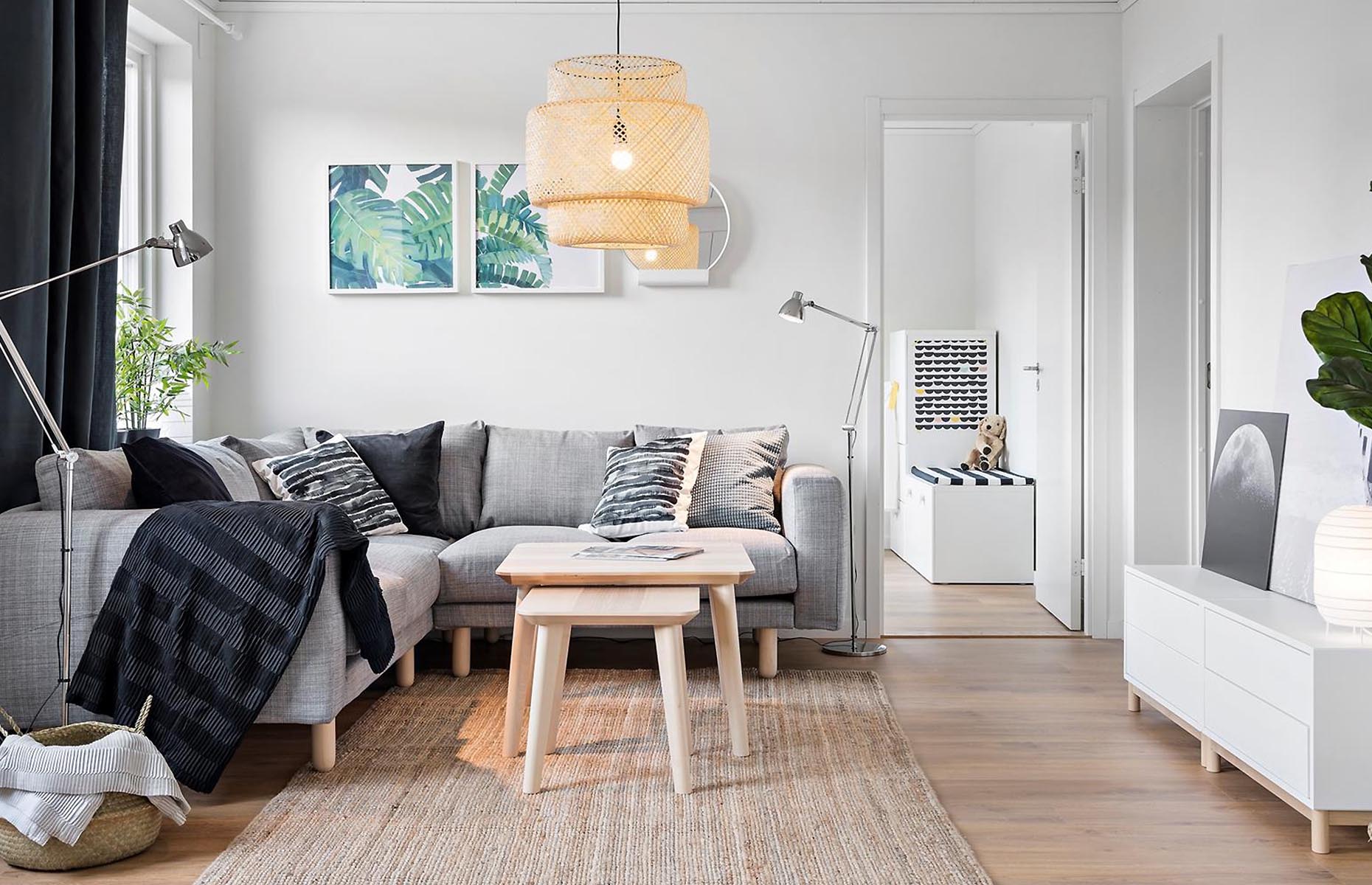 The sleek, stylish interior of a flat in Jordbro, Sweden. Image: BoKlock
For those a little hesitant about buying a home designed by the IKEA-backed firm, rest assured this is no flash-in-a-pan idea. Since building its first home in 1997, BoKlok has built around 12,000 similar homes in Sweden, Norway and Finland.
And the company shows little sign of slowing down. On its website, BoKlok has put a call-out for UK landowners to come forward to discuss projects on other potential plots of land. It reads: "We want to build. Do you have the land?"
Specifically, BoKlok says it is interested in sites where they can build between 40 and 200 homes, creating vibrant and sustainable communities. Watch this space...
READ MORE: IKEA through the ages: How our favourite furniture store shaped our homes
Photos: BoKlok UK
Be the first to comment
Do you want to comment on this article? You need to be signed in for this feature