Affordable housing: Flat-pack IKEA village coming to the UK
Package homes designed by the Scandi furniture brand are set to arrive in a West Sussex seaside town
Stylish, affordable housing may sound like wishful thinking, but if IKEA get their way it could be closer to reality than you might think.
Worthing Council in West Sussex is in the process of signing a deal with BoKlok, a housing developer co-owned by IKEA and construction firm Skanska, to build 162 low-cost flats in the west of the town.
READ MORE: Can't afford your dream kitchen? Rent one from IKEA
The scheme, which has already seen success in Scandinavia, promises affordable ready-made houses for local families. BoKlok has already built over 11,000 homes in this way in Sweden, Finland and Norway, with the construction of a one-bed flat taking as little as a day.
Low-cost housing solution
Under proposed plans, the company would lease the land from the council and build the flats in a factory before transporting them to site. As part of the agreement, the council would receive 30% of the homes to use for social housing.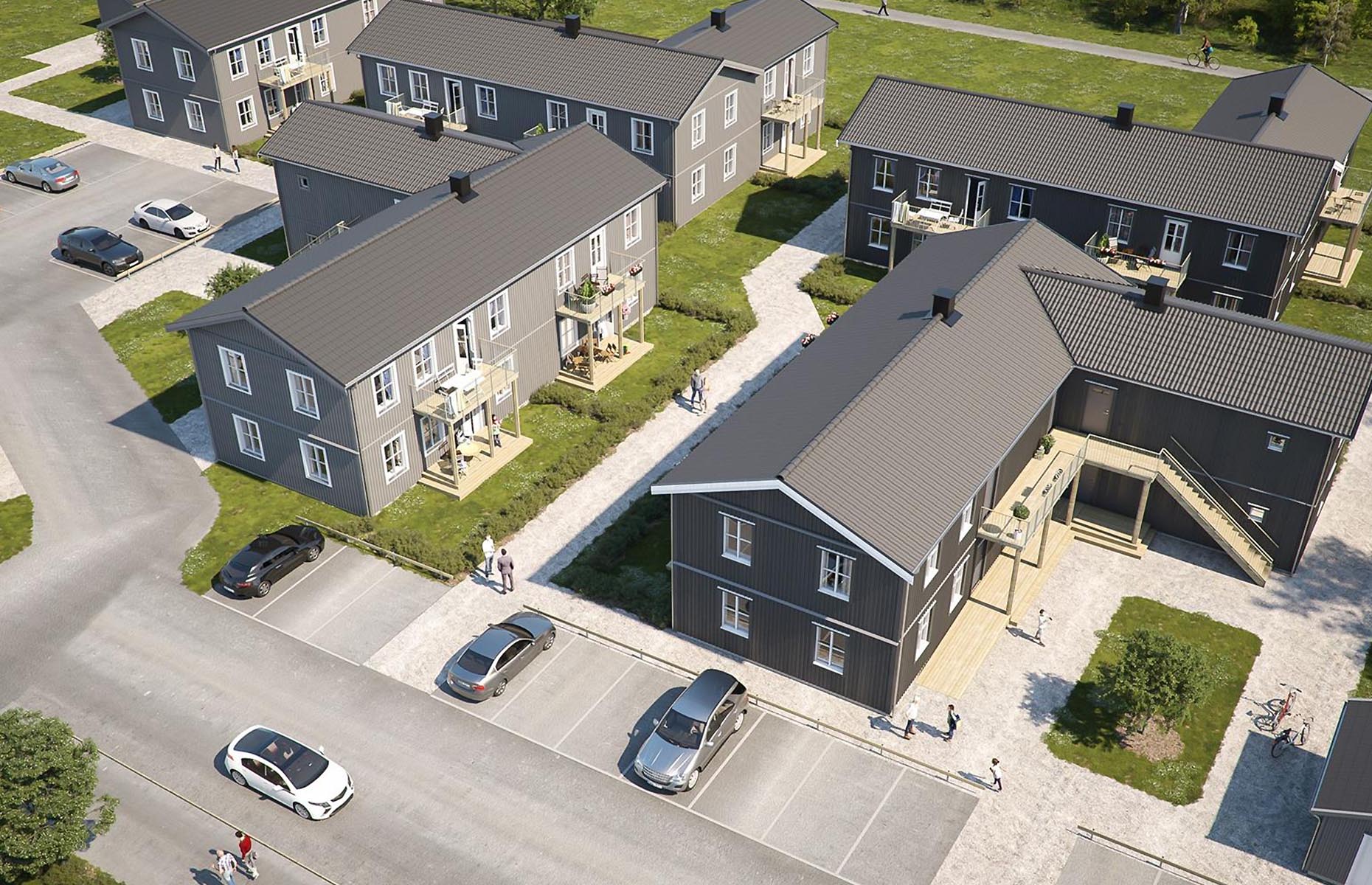 A similar flat-pack development built in Jordbro, Sweden. Image: BoKlok
Though it is yet to be seen just how cheap these homes will be, BoKlok says they are designed to be financially viable for single parents with one child, with costs taking into account local wages.
This is particularly important in Worthing, where average house prices are 11 times that of the average salary.
Aside from their affordable price point, the homes will also have minimal impact on the environment, with their factory construction generating less than half the carbon footprint of other building projects.
IKEA extras
Included in the price, each flat will be fitted with flooring and wall tiles, as well as an IKEA kitchen. Homes in the company's existing villages in Scandinavia also come with a SEK 11,000 (£850) IKEA voucher to splurge on furnishings.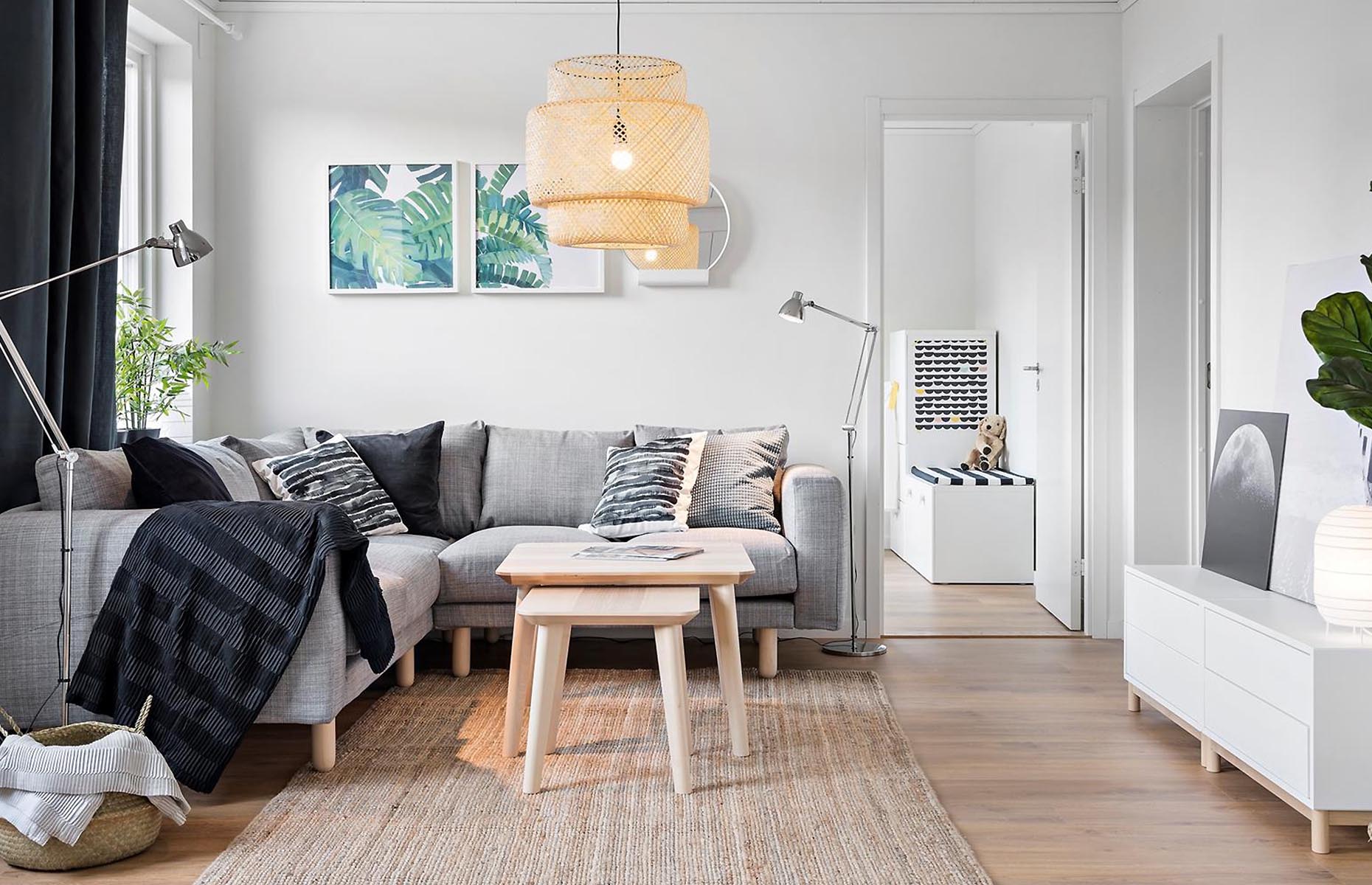 The sleek, stylish interior of a flat in Jordbro, Sweden. Image: BoKlock
When the deal is finalised, work will begin in September 2020, with homes ready to move into by April 2021.
Councillor Kevin Jenkins, Worthing Borough Council's executive member for regeneration, said: "In this current market it's extremely tough for local people who are in full-time work to get on the housing market. This proposal could change that, giving these hard-working individuals a genuine chance to buy their own home without having to move out of the town.
"The fact these homes can be built quickly, to a high quality and meet top environmental standards makes this an extremely attractive proposition and I look forward to the Council working closely with BoKlok moving forward."
If the project proves successful, there could be a further 500 homes in the pipeline for Worthing.
READ MORE: Amazon build prefab smart homes with integrated Alexa.
Photos: BoKlok UK
Be the first to comment
Do you want to comment on this article? You need to be signed in for this feature