The Kensington house that inspired Peter Pan is up for sale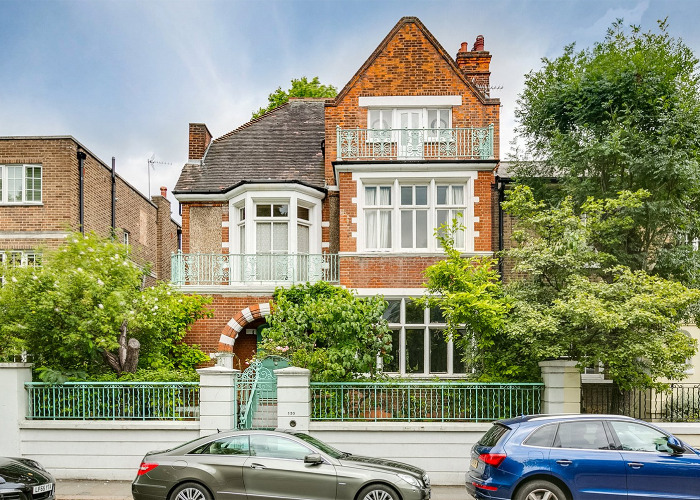 The house where Neverland was imagined by author J.M.Barrie is on the market – and it's as whimsical as you would hope
Peter Pan is a much-loved children's tale of never-ending childhood, filled with magic, pirates and fairies, as a young boy who can fly takes three siblings on an epic adventure in Neverland. And now, the house that inspired the classic story is up for sale, and could be yours, for a cool £8.5 million.
Scottish-born author J.M. Barrie lived in the Victorian house in Kensington Gardens, London, in 1890, and is said to have taken inspiration for his story about an infant boy who is taught to fly by fairies and birds, by the top-floor balcony of the property.
READ MORE: Incredible fairy tale homes that people can actually live in
You can see the balcony (pictured above: top right) on the smart red-brick façade of the Kensington house and almost imagine Peter and Wendy standing there before they depart for their adventure into Neverland.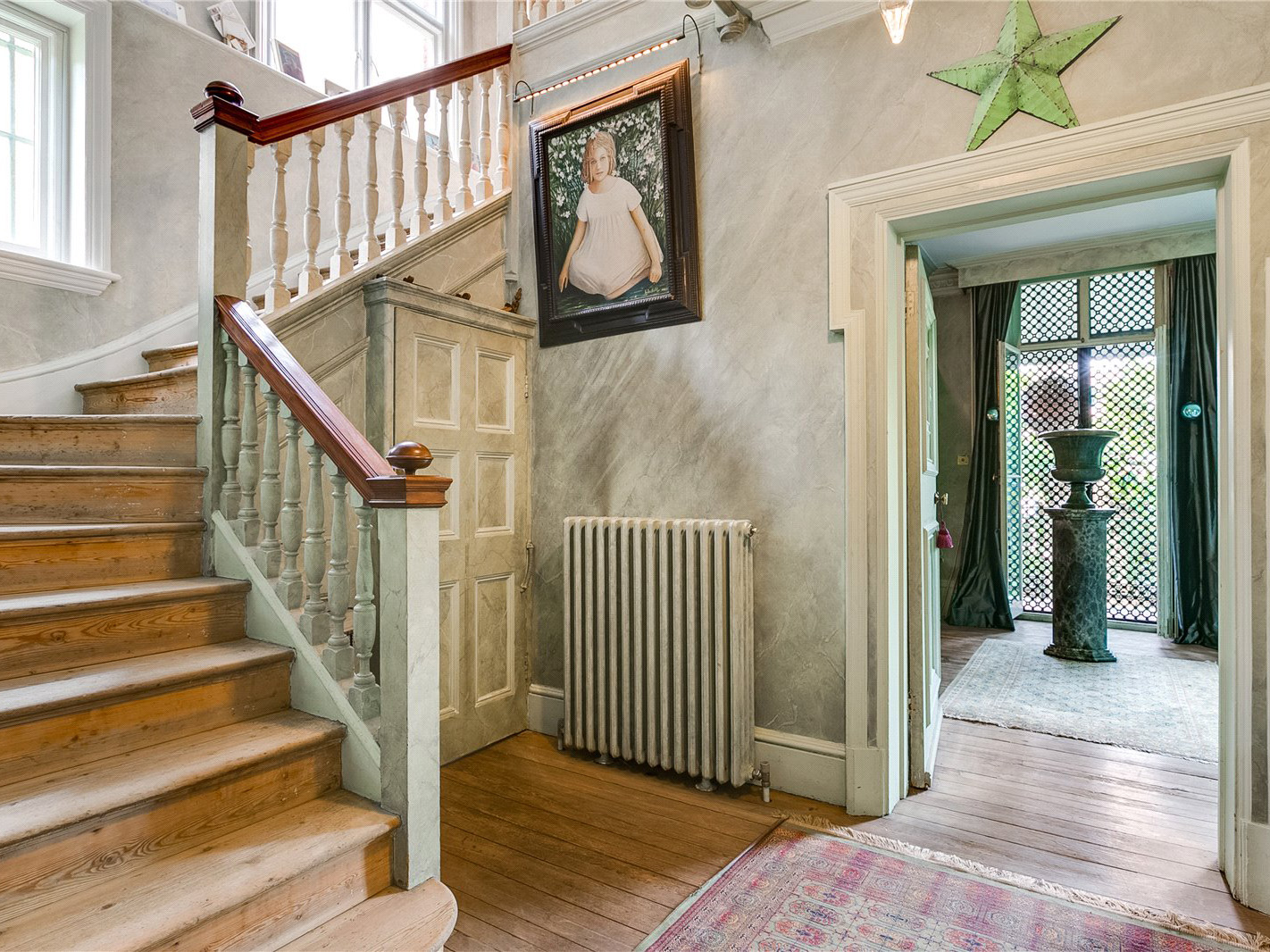 However, for potential buyers, the magic doesn't stop there. Inside, the four-storey, six-bed house has retained many of its original features, including cornicing, huge fireplaces and wooden floors throughout. There are also lots of vintage green walls – surely a nod to Peter Pan's iconic outfit.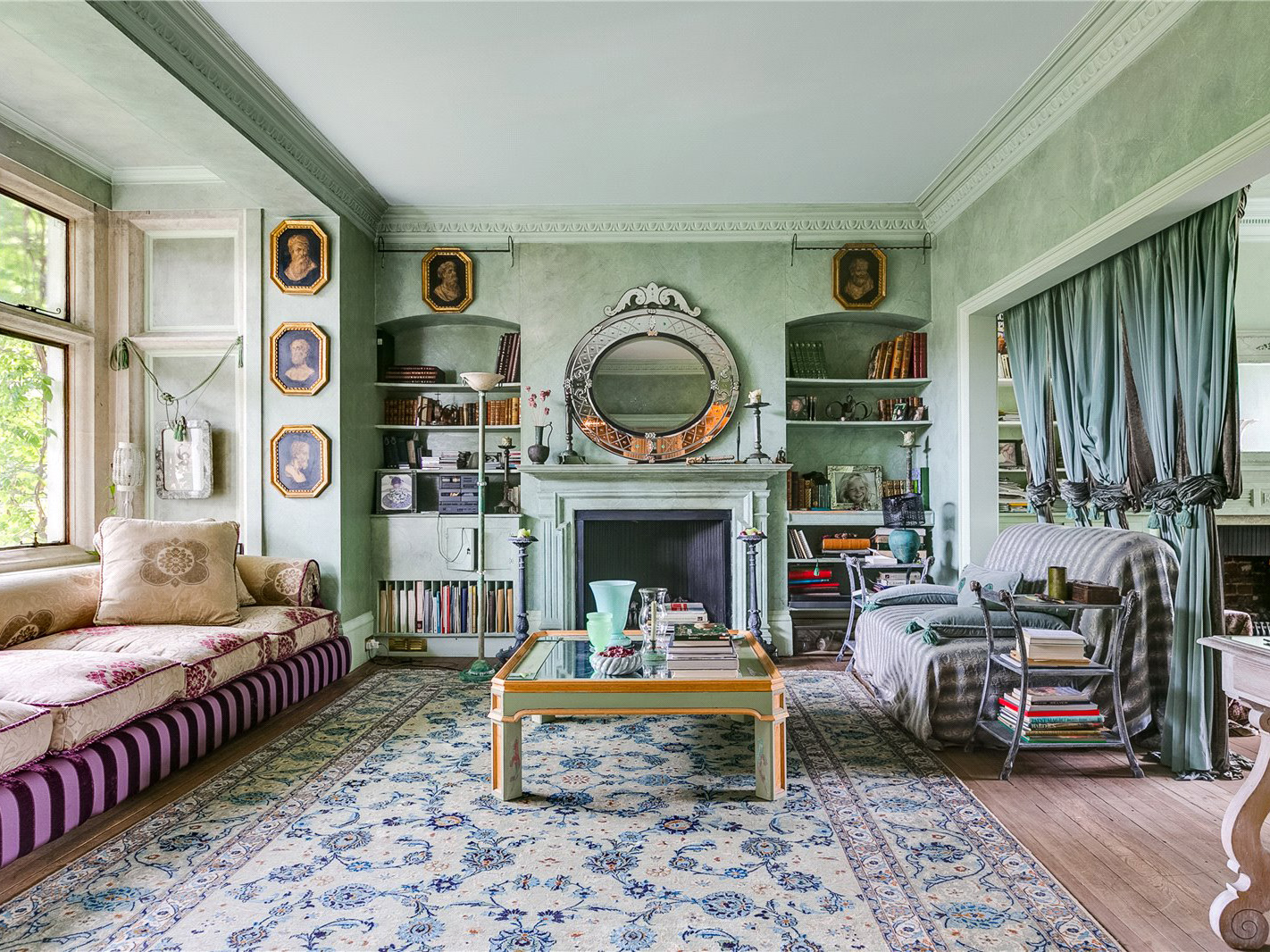 On the ground floor, a double reception has ceilings over three-metres-high, while mullion windows look out onto the well manicured communal garden of Hereford Square, as well as a private rear garden.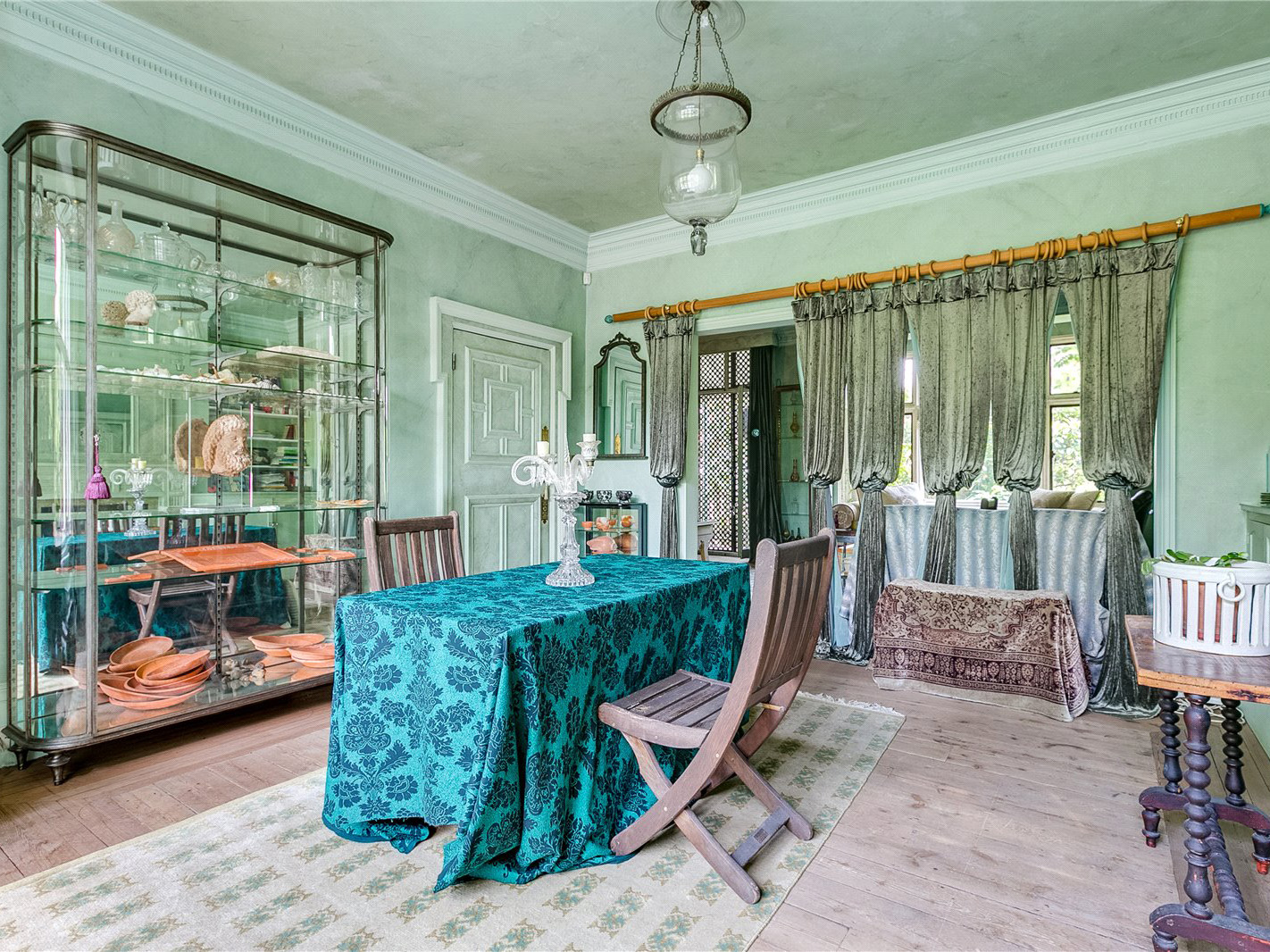 There's a dining room, fully-fitted kitchen, utility room and double en-suite bedroom on the lower ground floor, with three double bedrooms and a family bathroom on the first floor.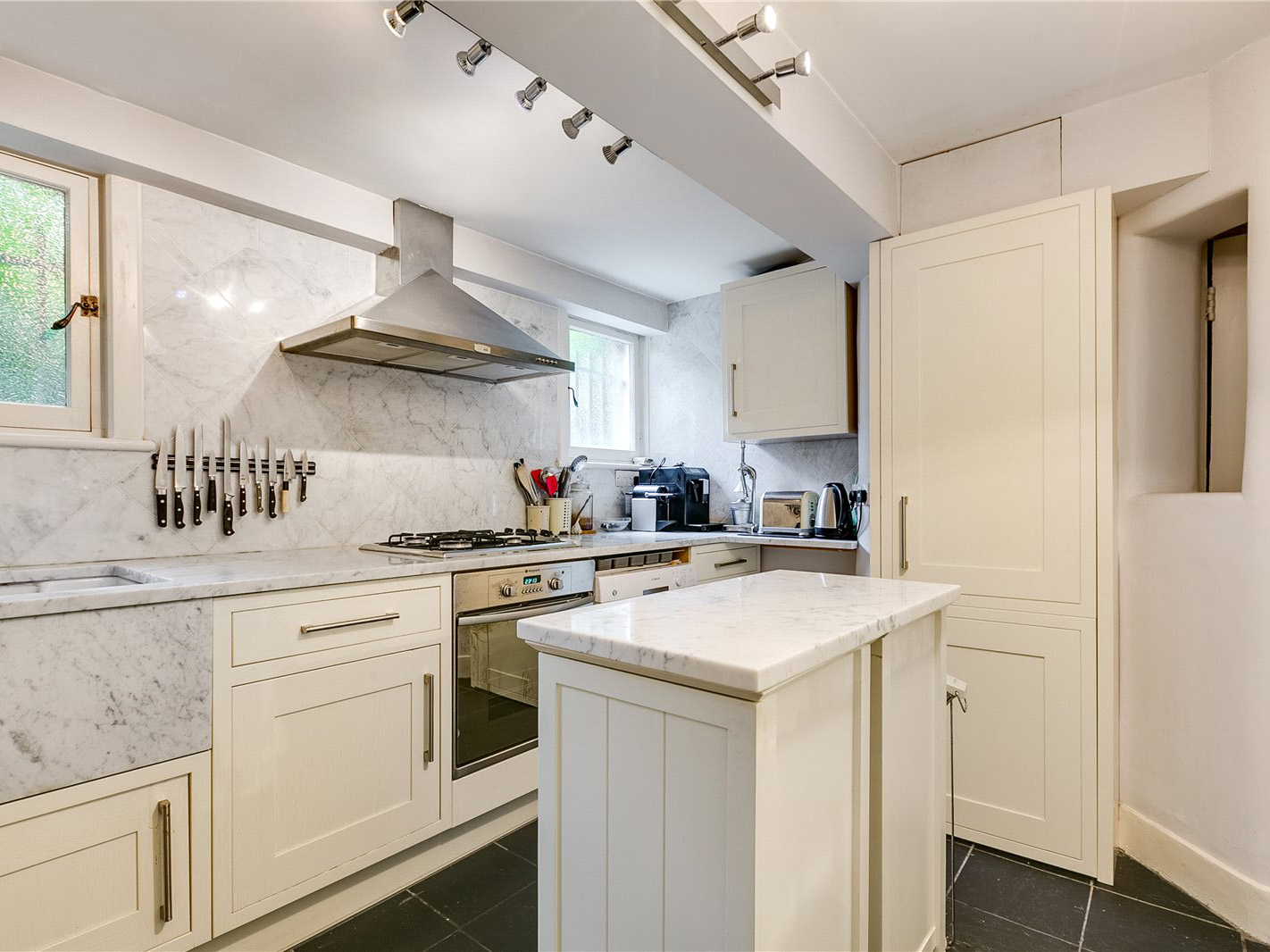 Fans of Peter Pan will no doubt want to make their bedroom (or perhaps nursery) on the second floor where there is another bathroom and a further two doubles, one with access to that balcony.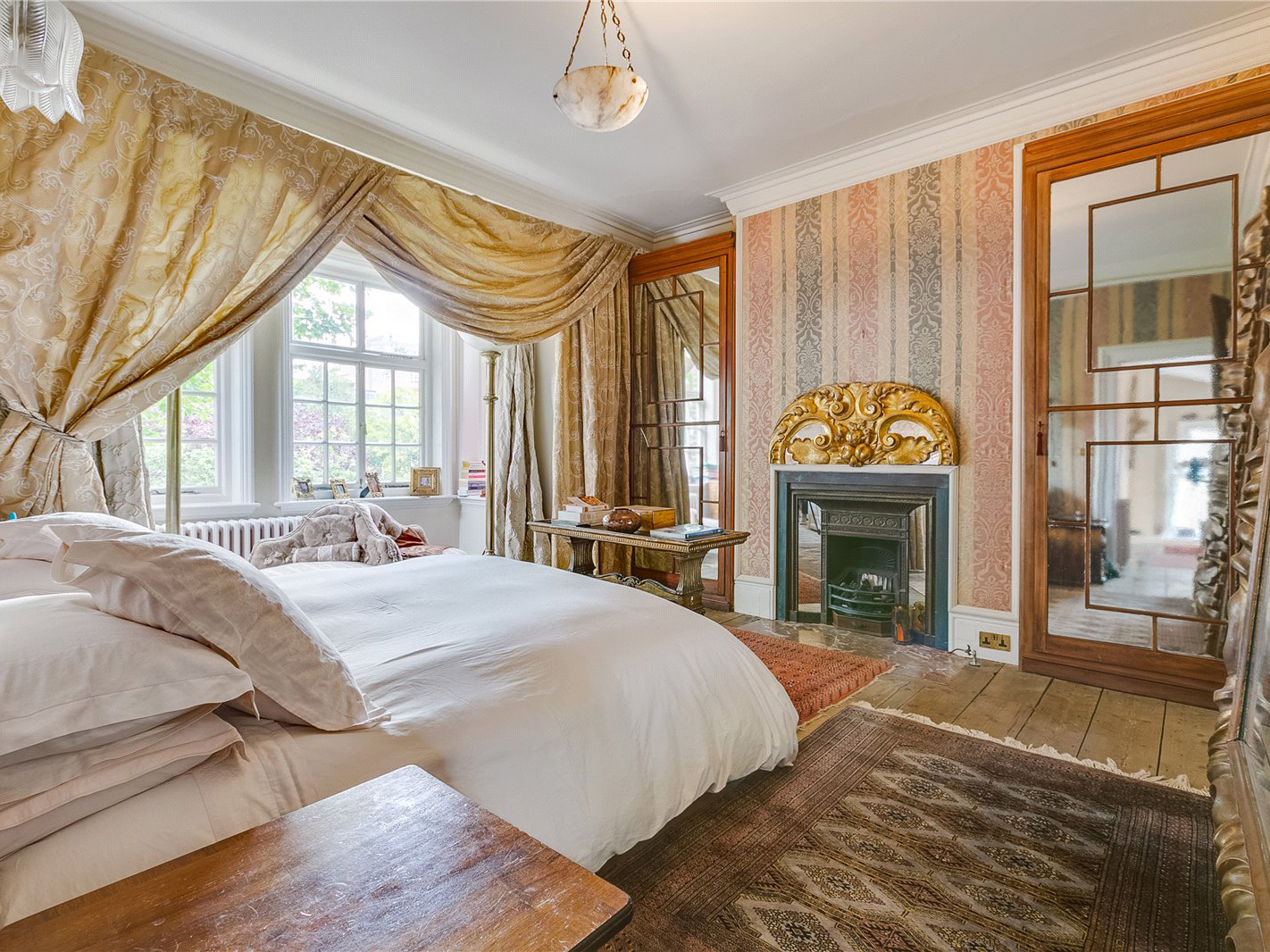 "Being able to read bedtime stories to your children in the same nursery that inspired J.M. Barrie to write his iconic Peter Pan book, will be sure to spark their imagination like no other," says Laura Howard, consumer expert at Zoopla.
So if you can find a spare £8.5m – fairy dust won't help you here – then dreams really can come true.
Photos: Zoopla
READ MORE: Fairytale castles you can actually buy
Be the first to comment
Do you want to comment on this article? You need to be signed in for this feature