Permitted development: 10 projects you can do without planning permission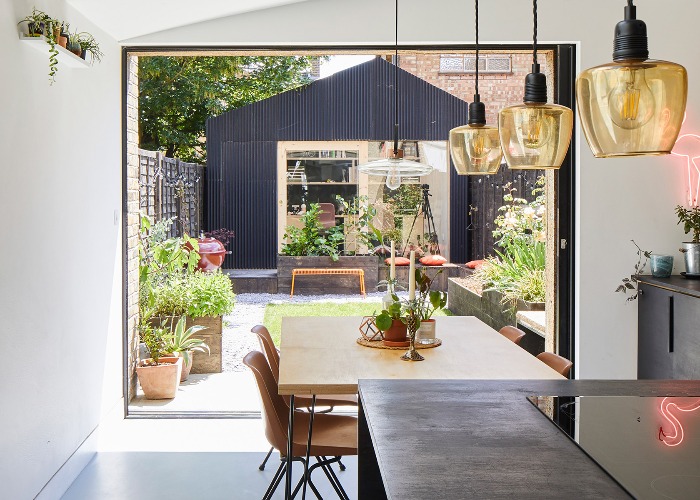 Tired of jumping through planning hoops? You might be surprised at what you can achieve without full consent
The process of gaining planning permission can be costly and time-consuming. Setbacks are common and there's no guarantee that the planners will get on board with your grand vision.
READ MORE: How to make a successful planning application
It's not all doom and gloom, though. Under the UK's permitted development (PD) rights, there are plenty of ways to remodel your home without the need for a formal application.
Projects are still subject to some restrictions (they need to meet building regulations for example), so it's important to do your research before charging in, but in general, PD rules allow you to make large changes to your property without too much trouble.
Here's what you could achieve without all the paperwork...
Install a Juliet balcony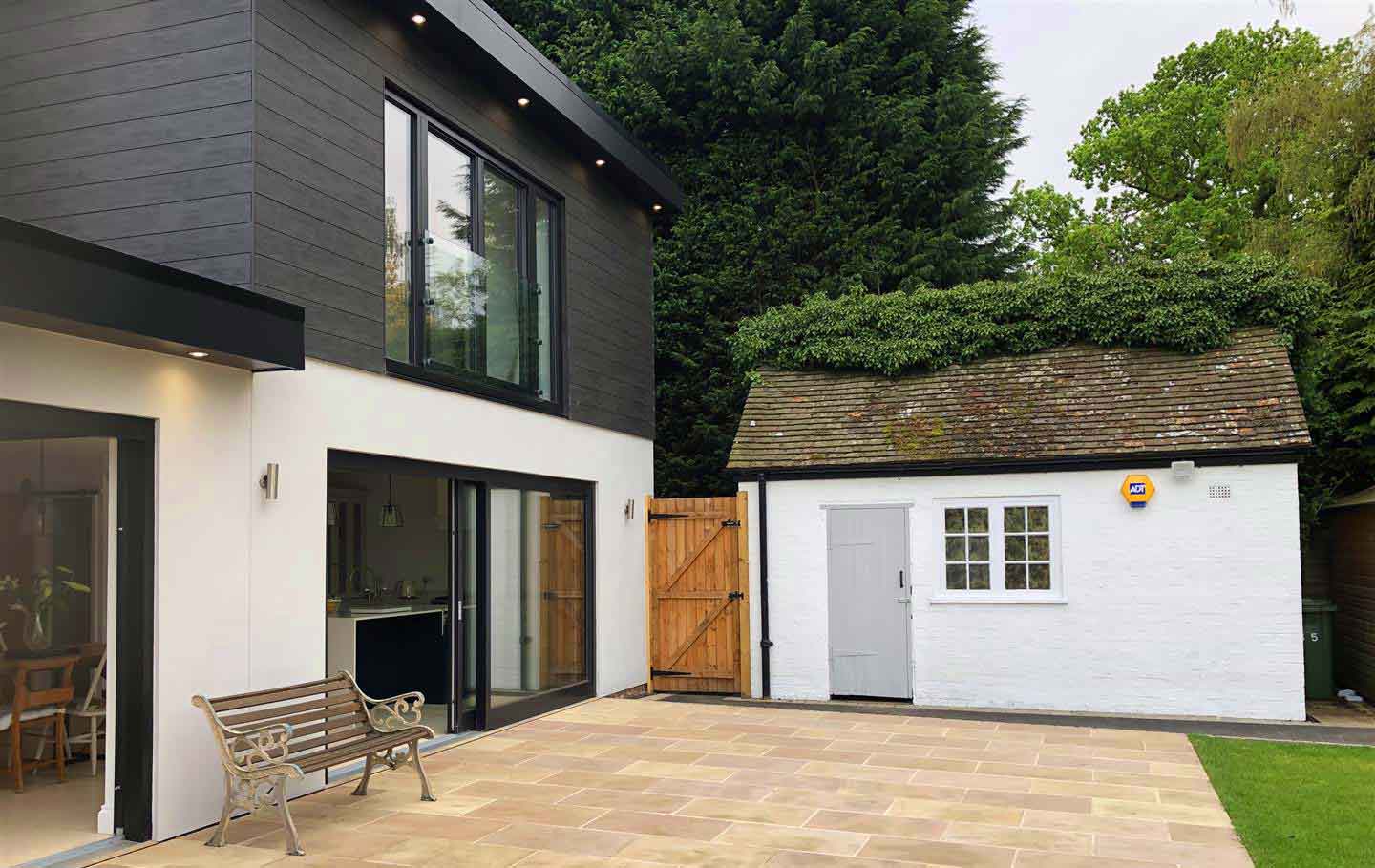 Bring the outside in by adding a stylish Juliet balcony to an upper storey. Image: Balustrade.Glass
A Juliet balcony is a great way to open up your living areas to the great outdoors, especially in a smaller home or a property with limited outside space.
The government's technical guidance states that a Juliet balcony, with no extending platform and therefore no external access, is classed as permitted development, meaning you can skip the official planning applications.
However, there are always exceptions – if your house is listed, located in a conservation area or part of a block of flats, you're likely to require full consent.
Switch up your interior
Shake up your layout by creating an open-plan space. Image: John Lewis
Frustrated by an impractical kitchen layout? Whether you want to create a large open-plan living room or fancy adding an ensuite to your bedroom, you can do it all without the stamp of approval from your local planners.
Internal remodelling jobs are covered under permitted development, allowing you to reconfigure wall positions, ceiling heights and room layouts. What are you waiting for?
Add a single-storey extension

A glazed extension can add real wow-factor. Image: Hut Architecture
If you dream of a beautiful glazed extension linking your kitchen to your garden, then good news – single-storey rear and side extensions are both permitted under PD.
There are some size restrictions, however. For rear extensions on a detached house, you can stretch out to a maximum of eight metres from the original property wall or six metres for any other type of property. Additions must not exceed four metres in height.
For side extensions, you can extend up to a maximum of half the width of the original building and no more than four metres high.
Convert a loft
Empty rafter space has no end of potential. Image: Jafara/Shutterstock
You can add space and value to a snug home by converting a redundant loft into a useable space without having to battle the planners.
Any extension undertaken as part of the loft conversion should not be higher than the highest part of the roof, and flats and maisonettes may face further restrictions – check the Planning Portal for details of the caveats.
Under PD rights, you can also add rooflights to turn these often dark and dingy spaces into covetable light-filled interiors. From a cosy bedroom to a home office or a handy storage room, there's a wealth of possibilities for that old dusty attic.
Fix up the roof
New roof tiles can add instant curb appeal. Image: karamysh/Shutterstock
Your home is only as good as its roof and, fortunately, you can give yours a bit of TLC without jumping through any planning hoops. You can replace a single section or you could go for a complete refresh and re-roof your entire house.
If you want to create more head height, you're also in luck. You can change the shape of your roof as long as the works don't extend more than 150 millimetres beyond the existing slope and alterations don't exceed the highest part of the roof.
Convert your garage
This former garage is now a bright family games room. Image: Masterpiece Design Group
Give your garage a new lease of life and transform it into an additional living space or guest room without lodging a planning application.
To avoid rubbing your local council up the wrong way, you just need to make sure that any works carried out are internal and your garage conversion doesn't involve extending the size of the building outwards.
Build an outbuilding
Splash out on a charming clapboard pool house. Image: Oak Design Co
Yearning for a garden sanctuary at a distance from your main home? Consider it done. Permitted development rights allow the construction of outbuildings on your property, from summer houses to gyms, home offices, garages and sheds.
However, the proposed building must not exceed a height of four metres and cannot cover more than 50 per cent of the land around your house. Start planning your dream space with these amazing garden room ideas.
Install a swimming pool
Add a touch of luxury to your back garden. Image: alexandre zveiger/Shutterstock
Come summer, the idea of lounging by your very own pool, cocktail in hand, is a tempting one. Under PD regulations, it's a dream that's completely achievable, too.
Swimming pools fall under the same class as outbuildings, so while you can't go overboard and turn your whole garden into a swimming pool, if you are ready to take the plunge and install one, it won't require planning permission.
Add a two-storey extension
This sleek extension has been decked out with herringbone pine floors. Image: Vine Architecture
Under amendments to planning legislation in 2020, homeowners are allowed to add two-storey extensions to their properties without having to submit a planning application.
Extensions must not extend more than three metres beyond the wall of the original home and be no closer than seven metres to the rear boundary of your property.
As with outbuildings, extensions to your house (including past projects) must not take up more than 50 per cent of the surrounding land.
The roof pitch of your two-storey addition must also match that of the existing structure as far as possible and similar materials to the original home must be used.
While full planning consent isn't necessary, homeowners will have to seek prior approval from their local planning authority. This is an application to confirm that specified elements of a project are acceptable.
Repurpose a commercial building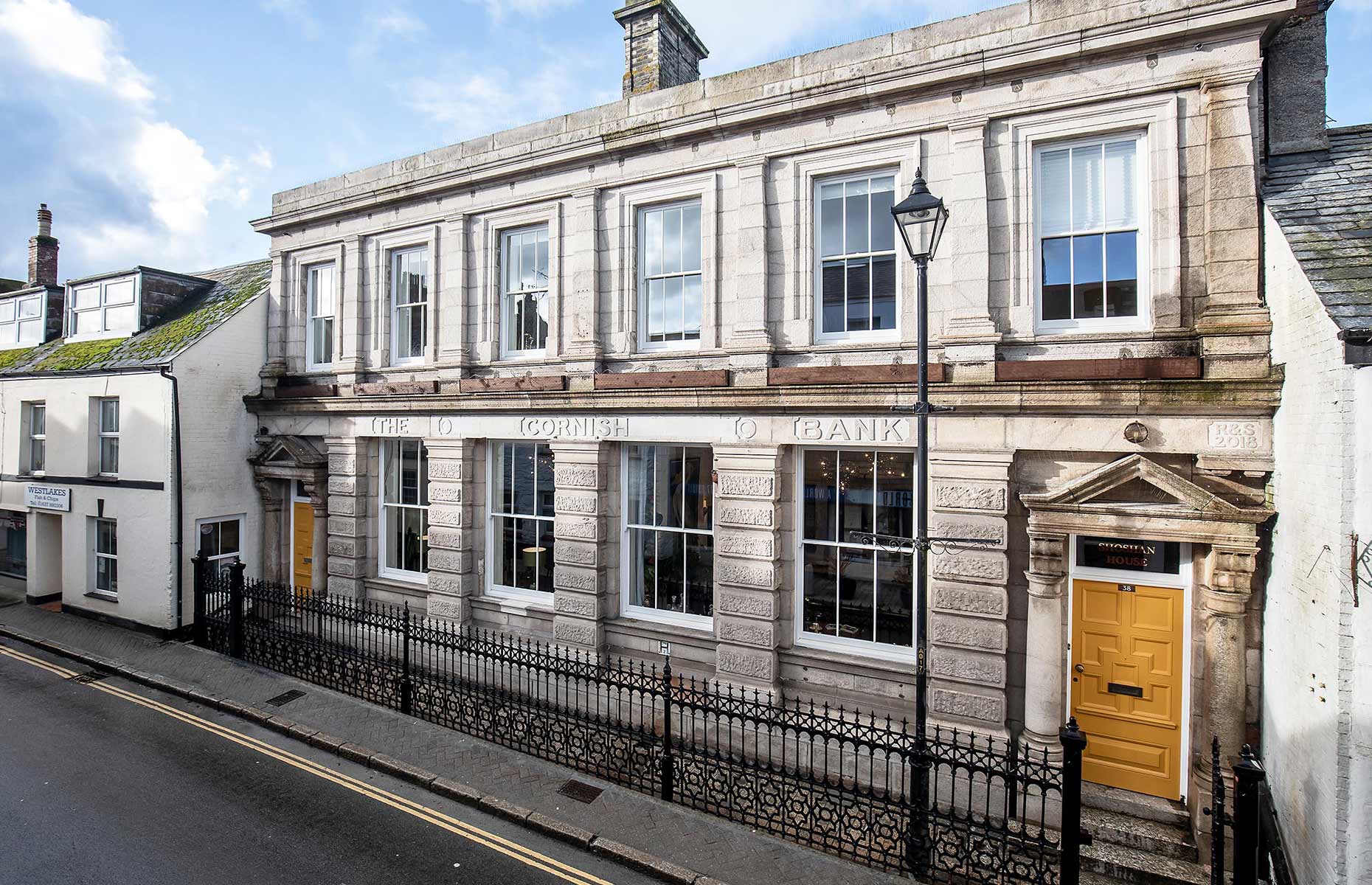 This converted high street bank featured on George Clarke's Remarkable Renovations.
Image: Roy Riley / Amazing Productions / Channel 4
The past few years have been tough for retail, but now the government thinks it can solve the problem of the country's housing shortage and revive Britain's high streets with one stone: by easing the rules on converting commercial properties into homes.
Then-Housing Secretary Robert Jenrick released a paper outlining the change in rules in March 2021. To meet criteria, the building must be less than 1,500 square metres, have been empty for at least three months prior to the application, and have operated as a commercial business for at least two years.
Would-be developers will need to get prior approval from the local authority – though compared with planning permission this is a walk in the park.
The main areas for concern for the council are the risk of flooding, potential noise pollution for the new residents, provision of light into all habitable rooms and the degree to which the loss of provision would impact the local area.
Restrictions
There are some important caveats to permitted development. If your house is in a designated space – a conservation area or an Area of Outstanding Natural Beauty, for example – PD rights will be more restricted. Similarly, if your property is listed, there are likely to be different requirements for any alterations you're looking to make.
In addition, flats and maisonettes don't fall within the regulations as alterations could affect neighbouring homes.
It's always a good idea to reach out to your local planning department to discuss your project before you break ground – they'll be able to flag up any causes for concern and advise on whether you may need permissions to carry out the work.
Planning a big project? You can read up on your permitted development rights on the Planning Portal.
The information above relates to planning policy in England. PD restrictions may differ in Wales, Scotland and Northern Ireland.
READ MORE: 8 renovations that will add money to your home and 8 that will cost you
Top image: Richard John Andrews
Be the first to comment
Do you want to comment on this article? You need to be signed in for this feature