This teacher is making PPE in her garden shed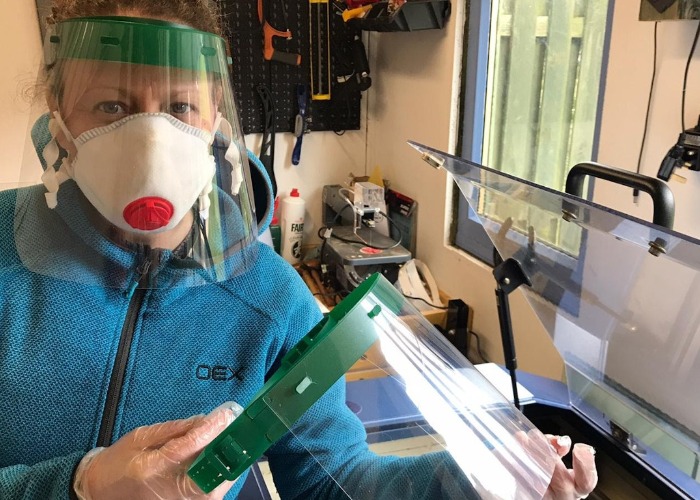 One inspiring homeowner is supporting health workers with a PPE production line in her backyard
Lockdown has given many of us a bit of extra time to focus our attention on some of the more neglected areas of our homes, including the garden shed.
While some enthusiastic DIYers have turned theirs into garden rooms, home offices and backyard pubs, one Sheffield teacher has been especially creative and transformed her shed into a makeshift factory for personal protective equipment (PPE).
READ MORE: Real home cinemas, spas and garden bars people have actually built
Sarah McGoldrick, a design and technology teacher at Bradfield School in South Yorkshire, saw there was a shortage of PPE in local hospitals. Along with some of her colleagues, she decided to do her bit to lend a helping hand.
Hidden gem
From the outside, there's little to suggest that the pretty green shed at the end of her garden is anything more than an ordinary storage space.
But once inside, it's clear there's something much more important than a spot of DIY going on.
Springing into action as Covid-19 cases began to rise, teachers in Sarah's department began making shields using the school's laser cutters for local hospitals to use when treating patients.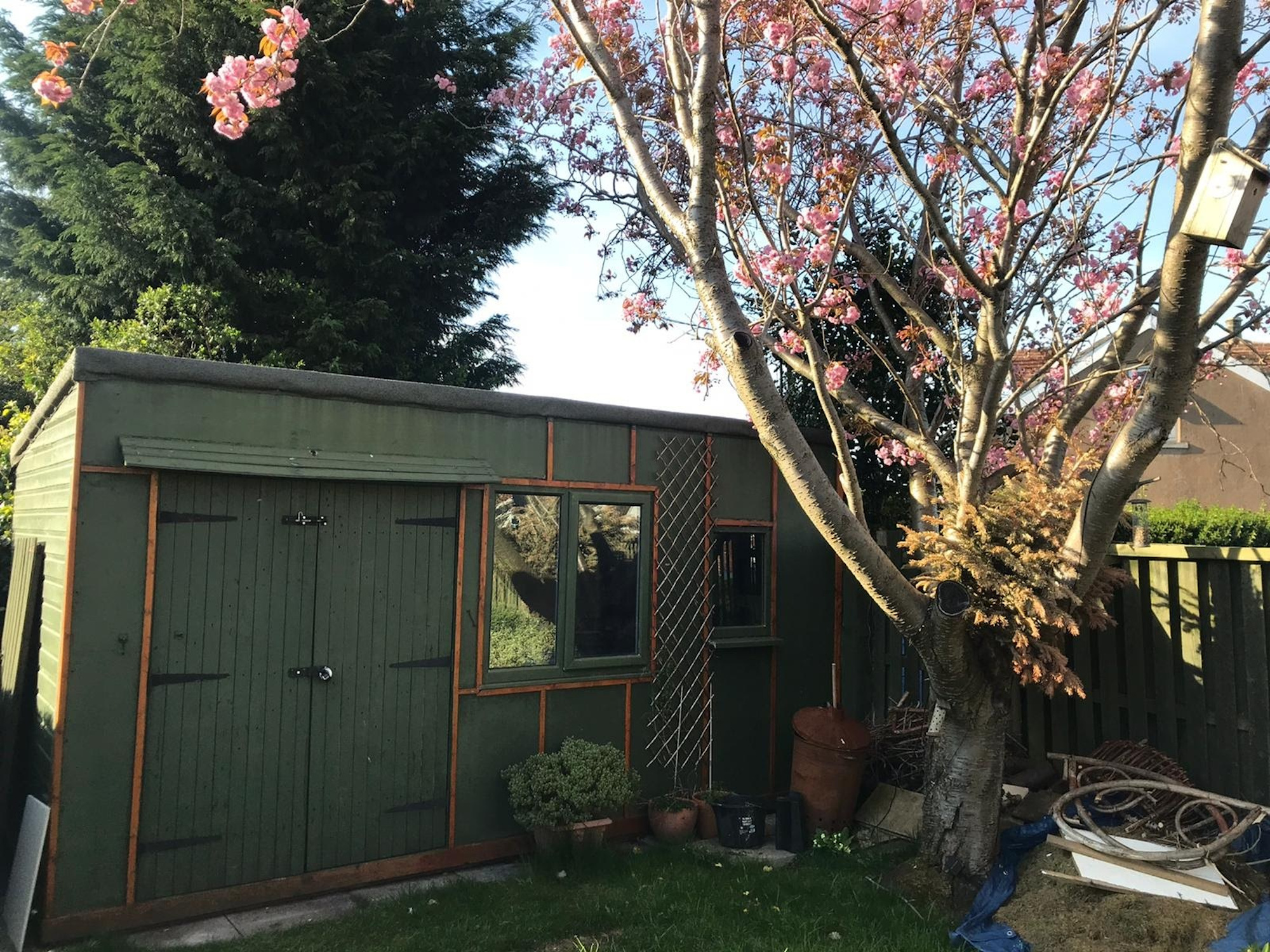 This unassuming garden shed hides an inspiring secret. Image: Sarah McGoldrick
Because the shields can only be used once and must be thrown away after each patient, there was huge demand from local hospitals, so much so that they reached out to the technology departments of other local schools.
But Sarah had her own equipment at home and so she started out with a laser cutter she had in her garage, quickly making 150 masks after the school received the initial request.
The headbands are formed from polypropylene and the shields can be cut out of any clear and rigid material. The finished article then needs to be sanitised before being delivered to local hospitals.
Since then, things have scaled up dramatically – more than £6,000 has been raised for extra materials and Sarah is now part of a team producing 1,000 pieces of kit per day. You can donate to her efforts on her fundraising campaign.
Sam Booth, head of design and technology (DT) at Bradfield School, told South Yorkshire Live that he was keen for his team to do their bit and put their skills to good use.
Sam said: "It'll be a great feeling when we can hand these over, because watching the NHS struggle at a time like this has made us ask: 'what can we do to help out?'"
A winner in more ways than one?
The success of her shed PPE production line inspired a friend to nominate Sarah in this year's Cuprinol Shed of the Year competition, and her entry has already been praised by judges.
Competition founder Andrew Wilcox says: "This entry really is a fabulous use of a shed to show the nation. Every year we look out to alternative uses of sheds and the competition really captures how much more a shed can mean to people's lives.
"Sarah's lovely creation is a perfect example of this – and one we really want to celebrate."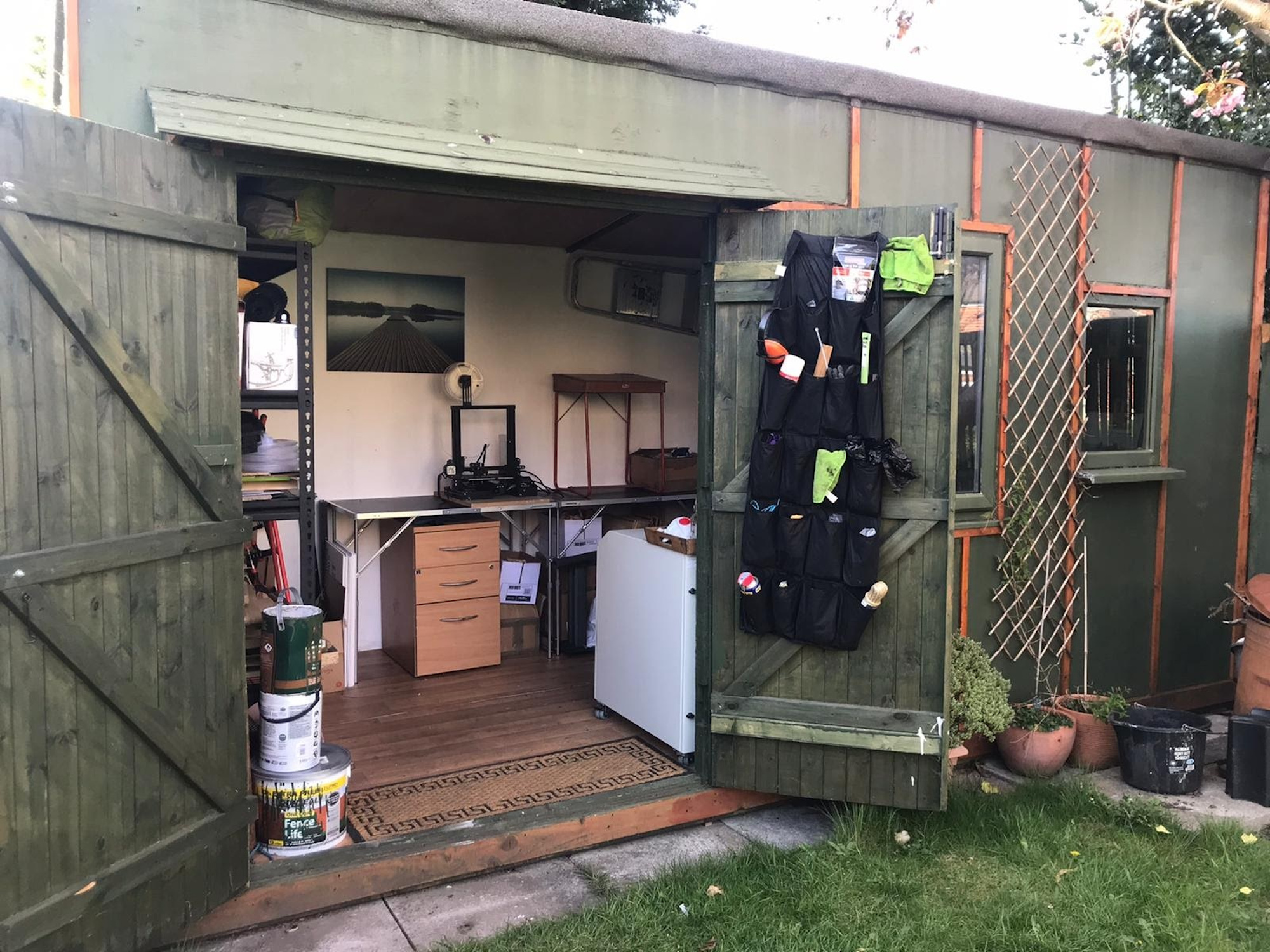 Sarah is using a laser cutter to create PPE masks. Image: Sarah McGoldrick
Marianne Shillingford, creative director at Cuprinol, says the judges are expecting the coronavirus crisis will lead to further inspired entries. Now in its 14th year and this year the deadline for entries has recently been extended by an extra month, until June 1st.
"Our beloved sheds have become one of the most important rooms in our homes – and even more so recently, allowing us to reinvent their purpose far beyond a place we store garden furniture into spaces where we can reconnect with nature and nurture our own wellbeing."
If you've got a garden shed you want to shout about, you can enter the competition at Readersheds.co.uk.
READ MORE: The world's best cabins and sheds
Featured image: Sarah McGoldrick
Be the first to comment
Do you want to comment on this article? You need to be signed in for this feature