How your bathroom could make or break a sale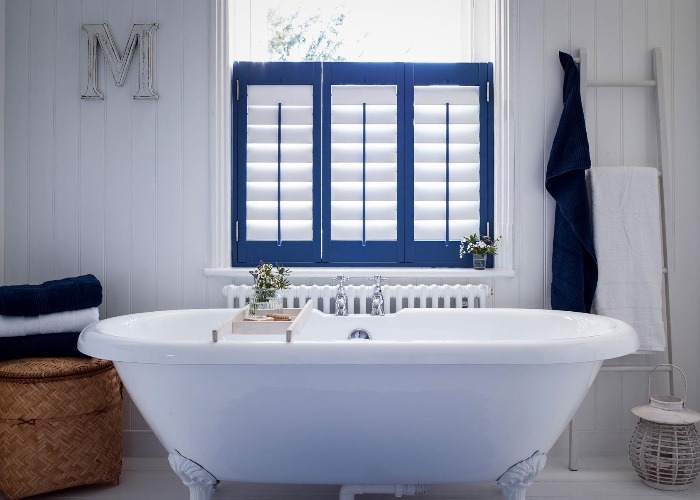 A badly positioned bathroom could be dragging down your home's value or even stopping buyers from making offers
A modernised kitchen or bathroom is always a big plus when it comes to selling a property – research shows that renovating these two rooms could add up to 10% to your home's value.
READ MORE: 45 mistakes to avoid when designed a bathroom
But when it comes to bathrooms, location is everything. No matter how nice your fixtures and finishes are, if your wash space is poorly positioned it could actually deter buyers or cause them to make lower offers.
Top turn-offs
Properties with one bathroom accessed via the kitchen are a huge turn-off, according to a survey of 1,000 homeowners and buyers carried out for Mira Showers.
For homes with this layout, the research found that almost half of respondents would offer £7,000 less, while 18% would offer between £10,000 and £20,000 less.
Meanwhile, for properties spread over more than one storey, 44% said they would not even consider homes where the only bathroom was on the ground floor.
These findings are in line with research carried out by Direct Line Insurance in 2018, when it surveyed 100 estate agents across the UK and concluded that a downstairs bathroom knocked 6% off the value of the average property.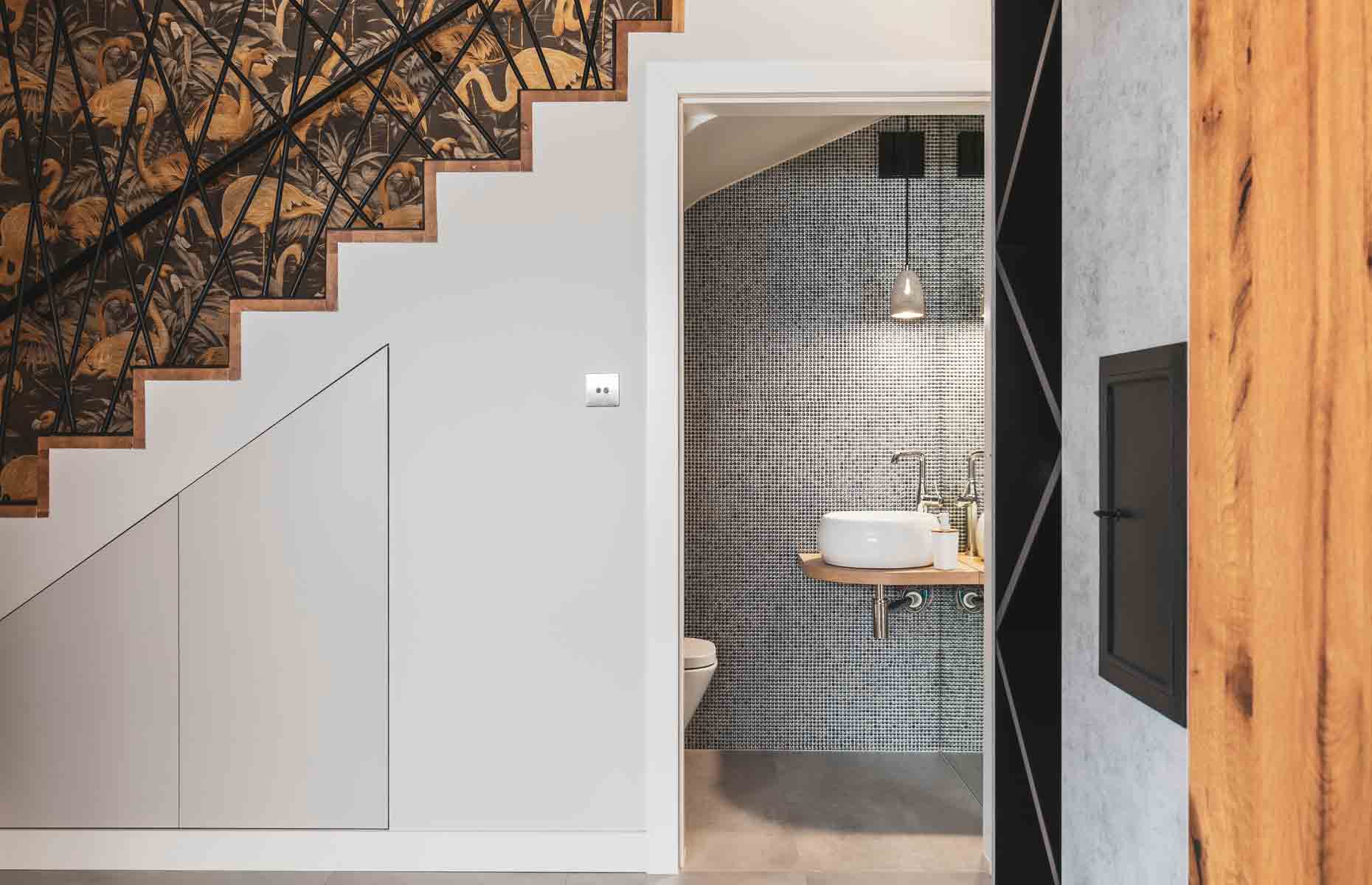 Tom Greenacre from estate agent PurpleBricks, one of the experts consulted for Mira Showers' research, said: "For all houses, regardless of property size, the bathroom would be best placed upstairs as this is what most buyers want and expect".
Layout fixes
Considering a large number of older, terraced houses feature downstairs bathrooms, sometimes only accessible through the kitchen, many homeowners may have concerns when it comes to selling up.
To make your home more attractive to a wider range of buyers, you could consider moving the bathroom upstairs.
Matt Herbert at Mira Showers said: "We discovered the youngest buyers (aged 16-24) are the most likely to renovate a property if the bathroom isn't situated in their preferred place (48.05%).
"In fact, they're over 10% more likely to do so than any other age group; only 37.41% of 25-34-year-olds (the next-closest age group) would plan to renovate rather than dismissing a property during their search."
Or, you could add an additional bathroom and keep the downstairs wash space – one-third of the survey respondents said they would prefer a house with more bathrooms than one with more bedrooms.
Those surveyed also said they would be willing to pay more for a property with an ensuite, in some areas significantly more than the asking price, as the table below shows.
Potential price increase for homes with ensuite bathrooms
City

Average value offered
over asking price

Brighton
£4,875
London
£4,662
Norwich
£4,475
Birmingham
£4,408
Liverpool
£4,179
Edinburgh
£4,159
Leeds
£4,005
Manchester
£3,554
Newcastle
£3,444
Plymouth
£3,443
Cardiff
£3,413
Belfast
£3,402
Glasgow
£3,297
Nottingham
£3,129
Bristol
£3,115
Sheffield
£3,041
Southampton
£2,895
READ MORE: The biggest house listing mistake could turn off 82% of buyers
Featured image: The Shutter Store
Be the first to comment
Do you want to comment on this article? You need to be signed in for this feature