The cult £3 toilet cleaner Mrs Hinch swears by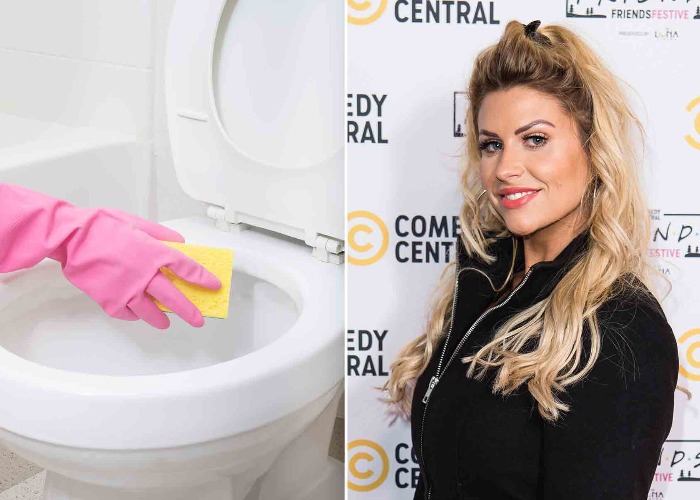 Cleanfluencer Sophie Hinch reveals her latest household must-have for a sparkling bathroom – and it's super cheap
Cleaning guru Mrs Hinch (real name Sophie Hinchliffe) is known for her ingenious cleaning hacks, which she regularly shares on Instagram with her 3.6 million followers.
READ MORE: The difference between cleaning and disinfecting revealed
From quick tricks for removing limescale to using Zoflora to keep a smelly bin at bay, Mrs Hinch's daily updates cover her favourite cleaning tips and budget-friendly products, all tried and tested in the social media star's glamorous Essex house.
Bargain bathroom buy
Mrs Hinch caused quite the stir when she shared her latest star product discovery on her Instagram story recently – a pocket-friendly foaming toilet cleaner for a sparkling throne.
The new Dr. Beckmann Power-Foaming Toilet Cleaner costs £3 and comes in three easy-to-use powder sachets. Simply pour the powder into the toilet bowel, wait 10 minutes for the magic to happen and then flush it away.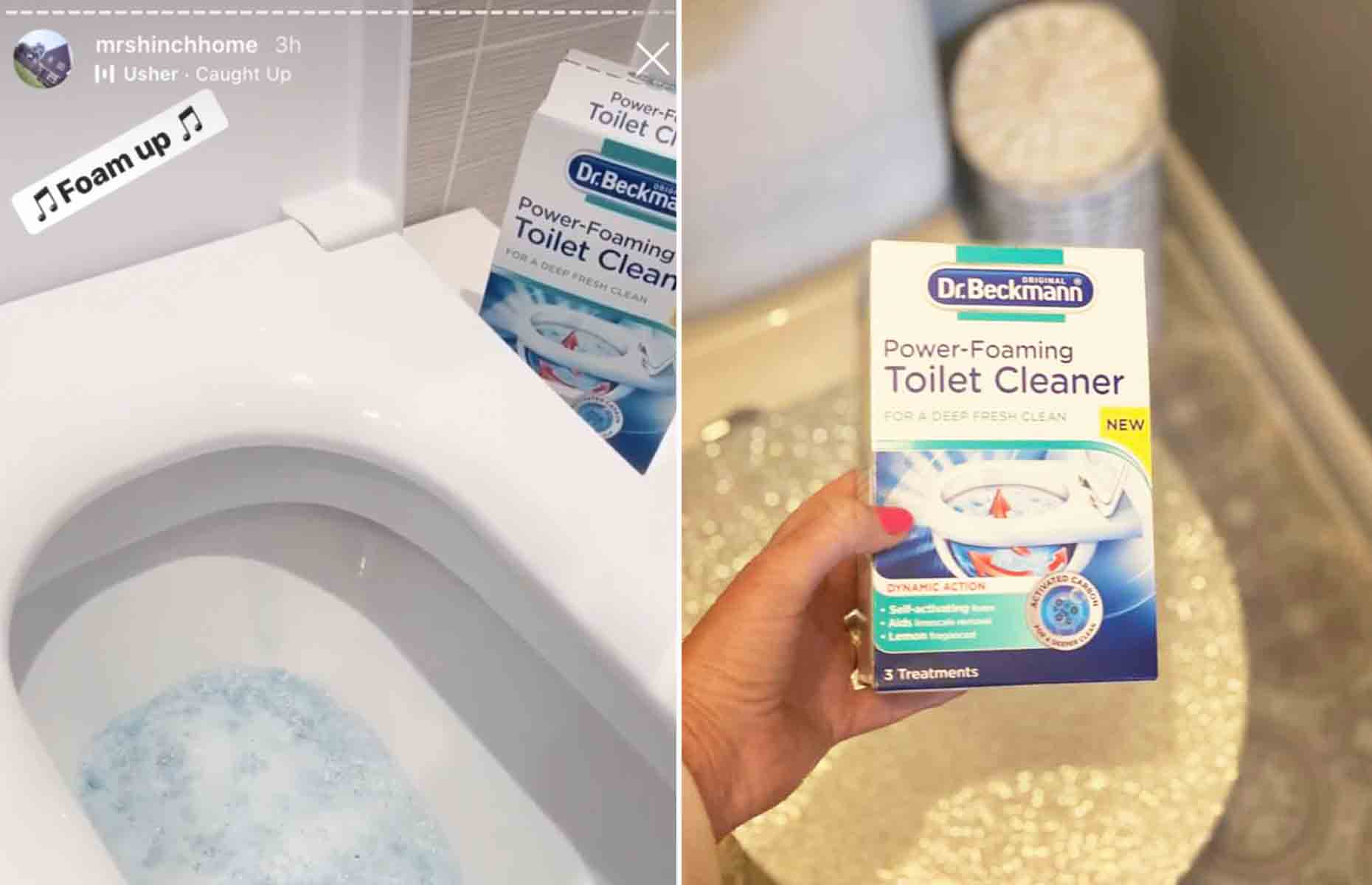 Mrs Hinch and Lynsey Queen of Clean are big fans of the bargain cleaning product.
Images: @mrshinchhome / Instagram and @lynseyqueenofclean / Facebook
The powder reacts quickly with the water, creating a self-activating foam that removes stubborn stains and harsh limescale from your toilet, leaving it squeaky clean and smelling citrus fresh.
Dr. Beckmann recommends adding hot water to your toilet bowl before using the cleaner "to increase the activity of the foam" for an extra-deep clean, with no scrubbing needed – not bad for a budget bathroom buy!
A hit with cleanfluencers
Other influencers or 'cleanfluencers' taking to social media to rave about the new product include Love Island star Olivia Bowen and best-selling author Lynsey Queen of Clean, both recommending the foaming cleaner to their fans.
You can buy the miracle toilet cleaner for £3 online from Dr. Beckmann or from supermarkets and highstreet retailers including Wilko, Tesco, Sainsbury's and Waitrose.
READ MORE: Retro cleaning products of yesteryear
Lead images: CHRISTIAN DE ARAUJO / Shutterstock and Jeff Spicer / Getty Images
Be the first to comment
Do you want to comment on this article? You need to be signed in for this feature