Bohemian knotweed invasion threatens UK homes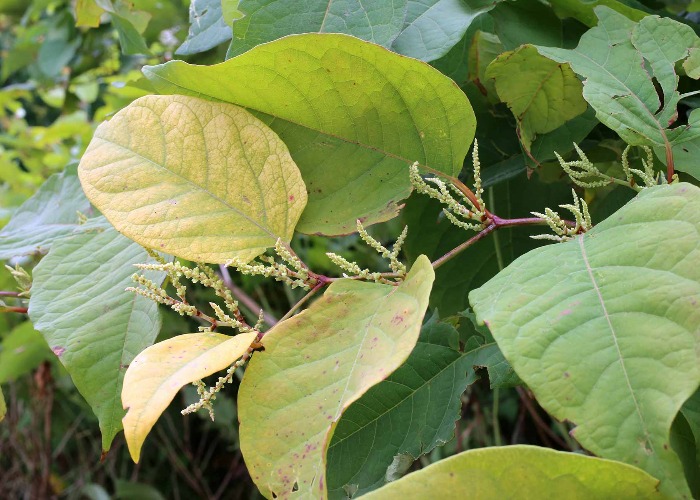 According to experts, a rare and extremely invasive hybrid of the dreaded Japanese knotweed is on the rise
Homeowners are being warned to watch out for a plant that's a cross between Japanese knotweed and Giant knotweed.
READ MORE: How to fight back against garden diseases and disorders
Harder to recognise than the more well-known knotweed varieties, the highly invasive plant can be just as devastating if left unchecked.
Quick to spread
According to Japanese knotweed removal specialists Environet UK, the recent rise in the number of these hybrid plants is especially worrying because unlike its parent plants, Bohemian knotweed has the ability to produce male plants and set seed.
This means it can spread even more rapidly than Japanese knotweed or Giant knotweed, a characteristic that prompted the Property Care Association to issue a warning about the plant last year, also noting that it was on the rise in the UK.
Doing unseen damage
Like other knotweed varieties, the root structures of Bohemian knotweed also have the potential to cause damage to driveways and patios, areas that are often not covered by building insurance.
Its presence can also derail property sales, with both buyers and lenders wary of properties affected by any form of knotweed.
Nic Seal, founder and managing director of Environet UK, said: "While Japanese knotweed is by far the most prevalent variety, all types of knotweed are potentially problematic and should be dealt with quickly to avoid risk of damage to property, legal cases relating to encroachment or problems selling in the future.
"Evidence of a professional treatment plan and an insurance-backed guarantee for the work should be enough to satisfy any mortgage lender, although sellers may find there's still some diminution in the value of the property due to the associated knotweed stigma."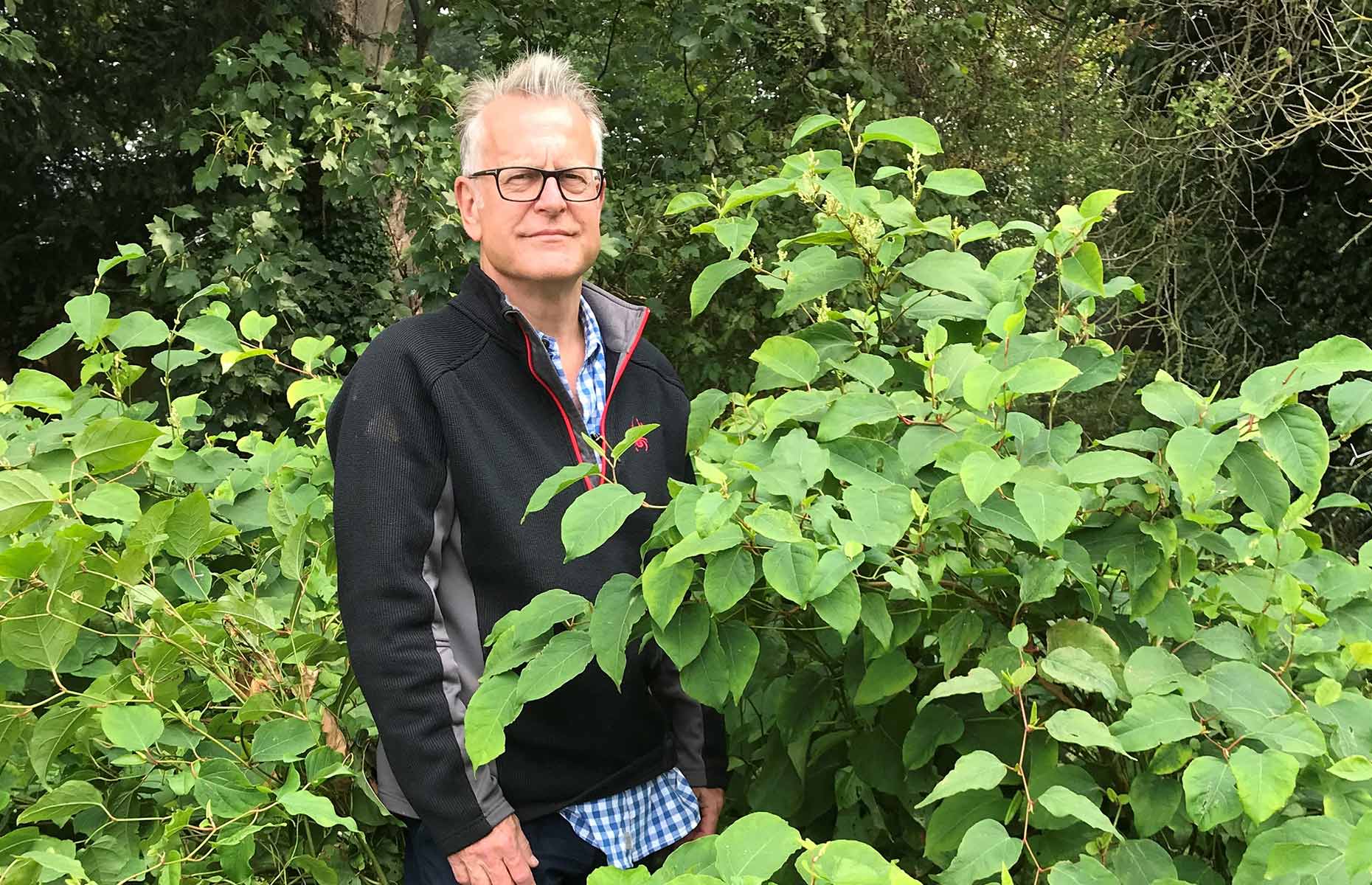 Stuart Marshall surrounded by Bohemian knotweed in his Buckinghamshire garden.
Image: Environet UK
Environet recently identified and treated an infestation of Bohemian knotweed at a property in Aylesbury.
The plant had been growing rampantly across the garden in question, with the property owner initially unaware of its destructive potential.
Homeowner Stuart Marshall explained: "I was clearing the garden when I came across the plant which seemed to be growing vigorously, but otherwise didn't look particularly menacing. I only became suspicious that it might be invasive when my attempts to remove it failed."
How to identify Bohemian knotweed
Bohemian knotweed looks similar to both Japanese knotweed and Giant knotweed, but it's larger in size than the former and smaller than the latter.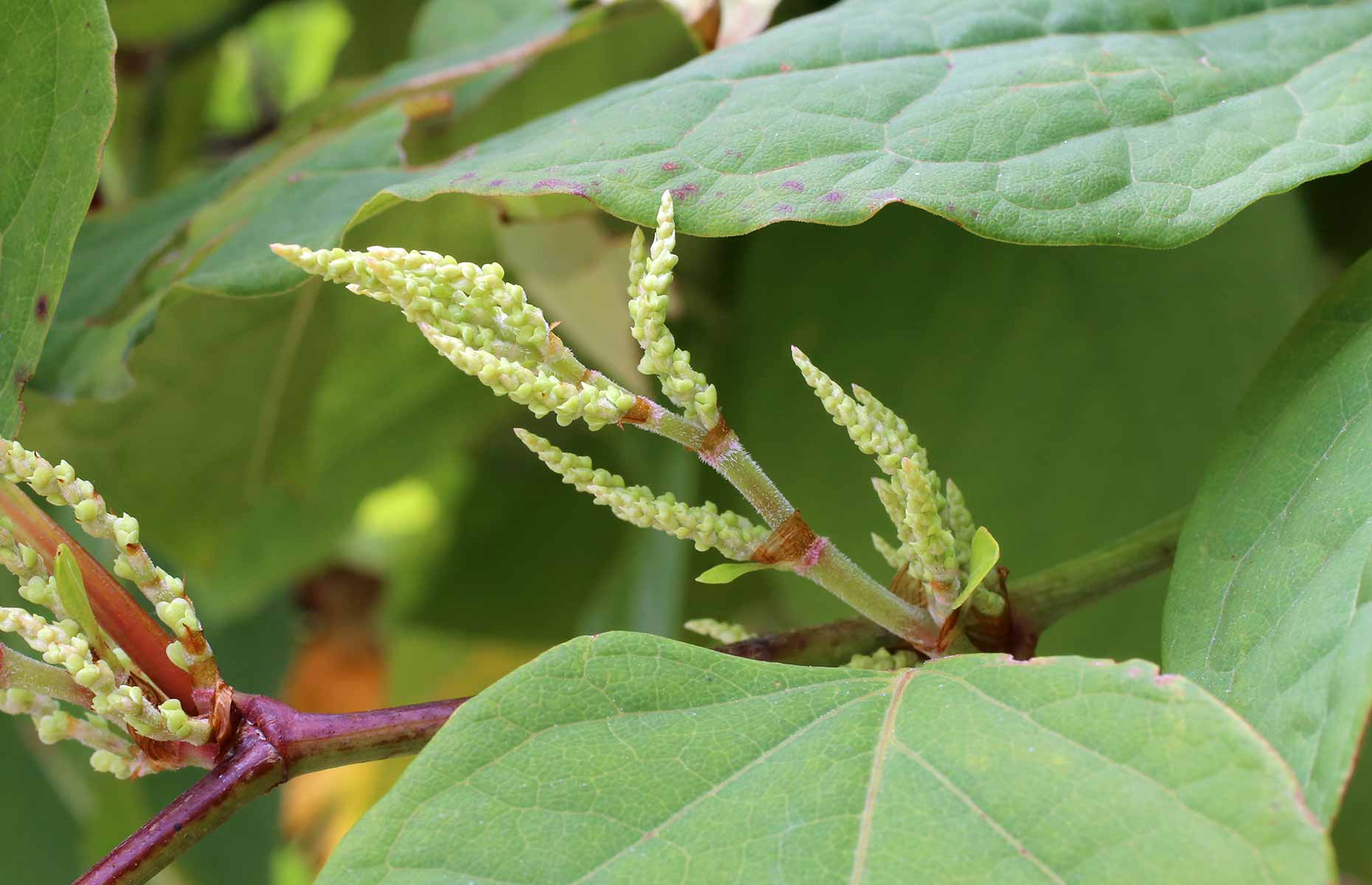 White flowers and hairs identify Bohemian Knotweed. Image: Vankich1 / Shutterstock
Other identifying features to watch out for include:
Green leaves that are either heart-shaped or square-ended – confusingly, both shapes can appear on the same plant
Short hairs on the underside
A height of around two or three metres
Small green and white or cream and white flowers that grow in clusters and bloom in late summer
Cane-like, reddish-brown stems – though the plant dies back above ground in the autumn, the canes usually remain standing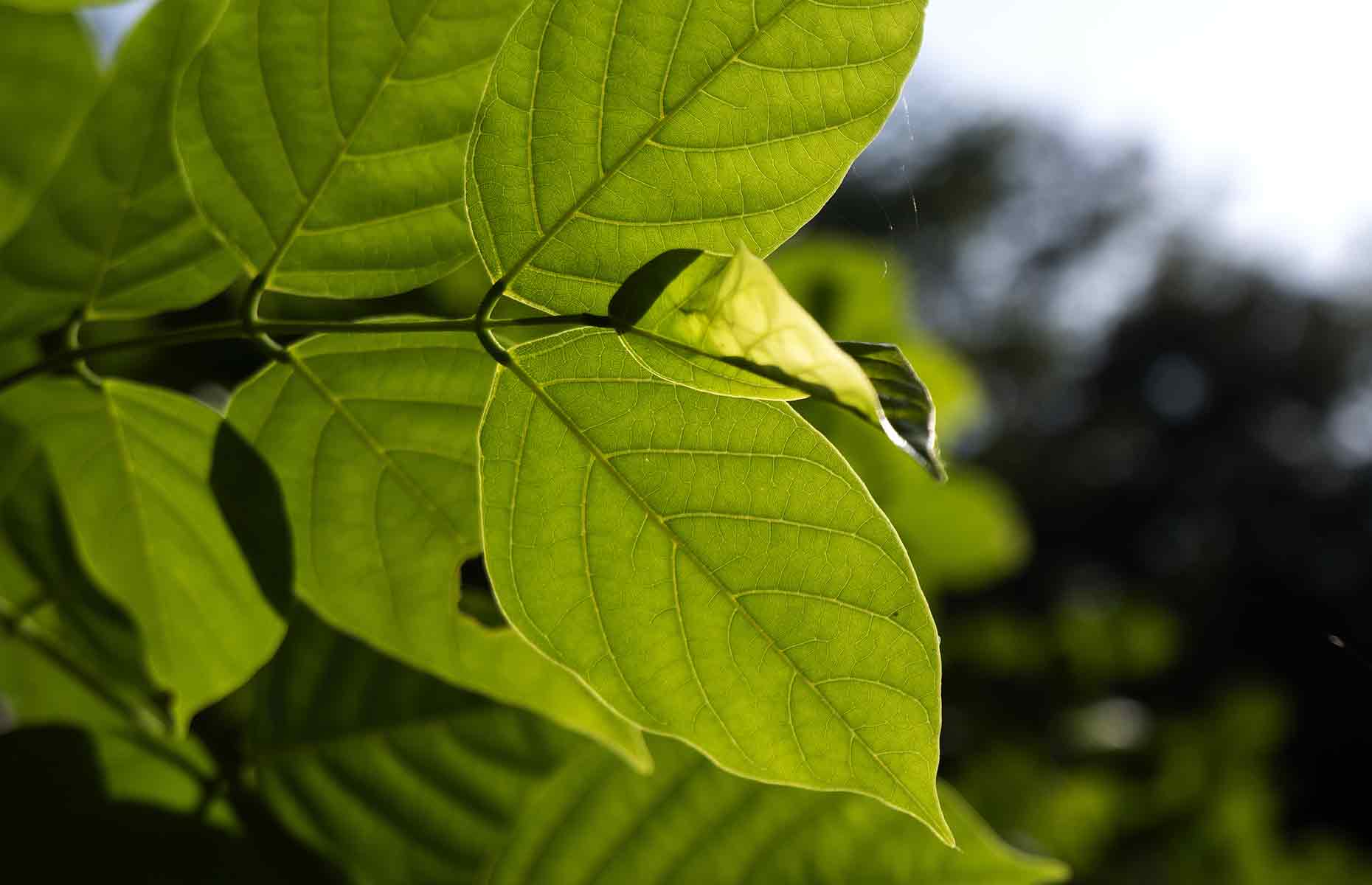 Look out for heart-shaped or square-ended leaves. Image: Wirestock Images / Shutterstock
You can find more information about identifying the various knotweed varieties on the gov.uk website.
The site also provides information about how to treat knotweed, though DIY solutions are only likely to be an option if the affected area is very small.
If you have a larger infestation, it's a good idea to contact a member of the Property Care Association to discuss your treatment options.
READ MORE: World's worst property nightmares
Featured image: Wirestock Images / Shutterstock
Be the first to comment
Do you want to comment on this article? You need to be signed in for this feature