'Zombie batteries' pose explosive fire risk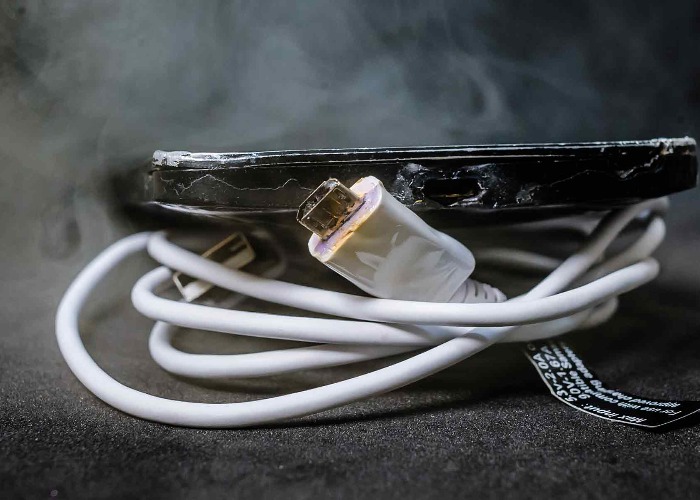 Household batteries and electronics put in the wrong waste bin are causing serious damage across the UK, with a significant rise in related fires
Given the limited lifespan of some of today's cheaper electronics products and our rising reliance on them, it's not usual for people to regularly swap out their old devices for the latest big thing.
READ MORE: Hidden hazards lurking in your home
But many of us are not disposing of our used gadgets properly and these often contain potentially dangerous batteries, according to the Environmental Services Association (ESA).
The recycling and waste management trade body has warned that too many dead batteries are ending up in the general waste and causing catastrophic damage.
These 'zombie batteries' usually end up being crushed or punctured when the rubbish is processed at recycling or waste facilities.
But when this happens, they can explode and cause fires, especially lithium-ion and nickel-metal hydride batteries.
What to watch out for
Lithium-ion batteries are typically found in devices such as laptops, tablets, mobile phones, radio-controlled toys, Bluetooth devices, shavers, electric toothbrushes, power tools, scooters and even e-cigarettes.
This battery type is the most likely to cause fires and ESA data found that between April 2019 and March 2020, about 250 fires were started by lithium-ion batteries at waste disposal sites.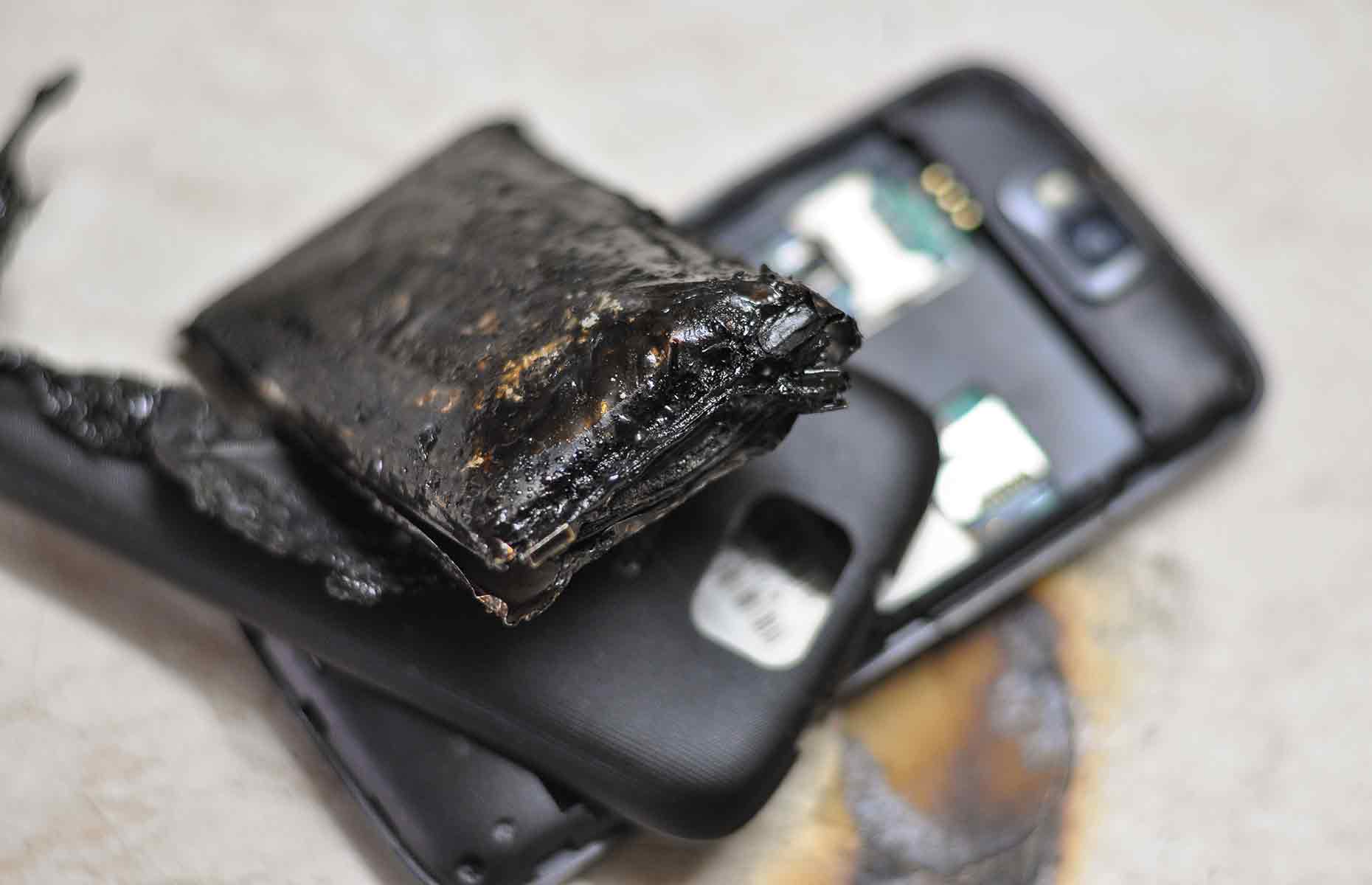 An exploded lithium phone battery. Image: Ivan Marjanovic / Shutterstock
Worryingly, the numbers are on the rise – while these batteries were thought to be responsible for a quarter of fires last year, this year that figure has rocketed to 38%.
Meanwhile, nickel-metal hydride batteries can also pose a fire risk if not properly disposed of. These rechargeable batteries are normally a more expensive version of the disposable batteries used to power everything from remote controls to digital cameras.
Though the idea is that you can recharge them, they don't last forever and will eventually wear out, when they'll often end up in the general waste.
Jacob Hayler, executive director of the ESA, said: "Fires caused by carelessly discarded batteries endanger lives, cause millions of pounds of damage and disrupt waste services."
Mark Andrews, assistant chief fire officer of East Sussex Fire and Rescue Service, added: "Batteries in household waste and recycling can lead to large scale and protracted fires. These incidents are often very challenging for fire services to deal with and can cause significant disruption to communities."
Proper disposal
The good news is that it's pretty easy to get rid of batteries in a safe way. Many high street stores and supermarkets now have battery recycling bins so you can drop them off when you do your shop.
Battery recycling points are situated in many major shops. Image: Artem Oleshko / Shutterstock
For larger items that contain batteries, some councils offer kerbside collection and you can also usually take these by car to your local recycling centre too.
As an added bonus, recycling your batteries won't just prevent fires – many of the materials contained in them can be reused so you'll be playing a part in protecting the environment.
To find out the options available in your area, visit the ESA's Take Charge site.
READ MORE: World's worst property nightmares
Featured image: Kajanan Sanitkunpai / Shutterstock
Be the first to comment
Do you want to comment on this article? You need to be signed in for this feature