Plumber near me? How much a plumber costs in the UK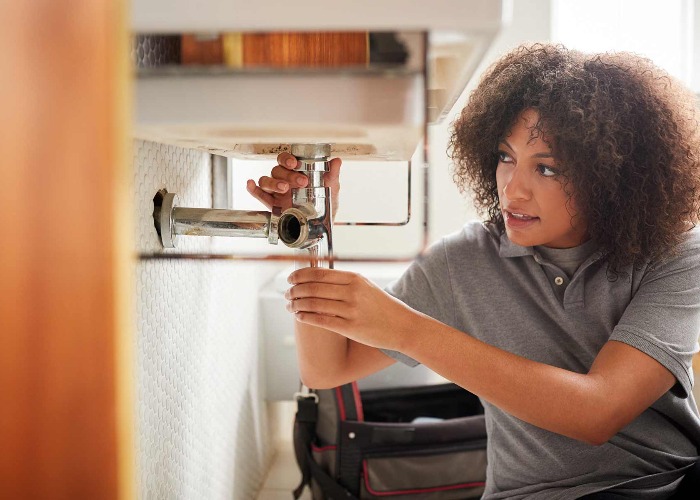 Need someone to fix a leaky pipe or fit a new water tank? Here's how much it'll cost to call in the professionals
When it comes to the tradespeople you want on speed-dial in a household emergency, plumbers are right up there with electricians given the chaos a burst pipe or blocked toilet can cause.
READ MORE: 8 things that could void your home insurance
But while many competent DIYers would shy away from playing around with the electrics, when it comes to plumbing it seems more of us are willing to give repairs a go.
According to a survey by the Water Regulation Advisory Scheme (WRAS) last year, almost one-fifth of Brits said they regularly fixed plumbing issues in their home themselves.
Almost half of those turning their hand to plumbing fixes were relying on guidance from YouTube (49%), while almost as many had sought tips from Google (44%) or friends and family (38%).
Unfortunately, this strategy doesn't always end well – the survey found that 32% of people had been forced to call in a professional to fix a DIY plumbing disaster.
Julie Spinks, managing director of WRAS, said: "People often turn to DIY to save money and get a sense of satisfaction, however sometimes when it comes to plumbing there are some jobs that are best managed by an approved plumber."
Finding a qualified plumber
But working out exactly who is an approved plumber isn't straightforward. While there are well-respected plumbing qualifications such as NVQs and City and Guilds, technically there's no requirement for one to call yourself a plumber.
If you're hiring someone to work on your boiler or central heating they do have to be gas safe registered though. You can find someone with the right credentials on the Gas Safe Register.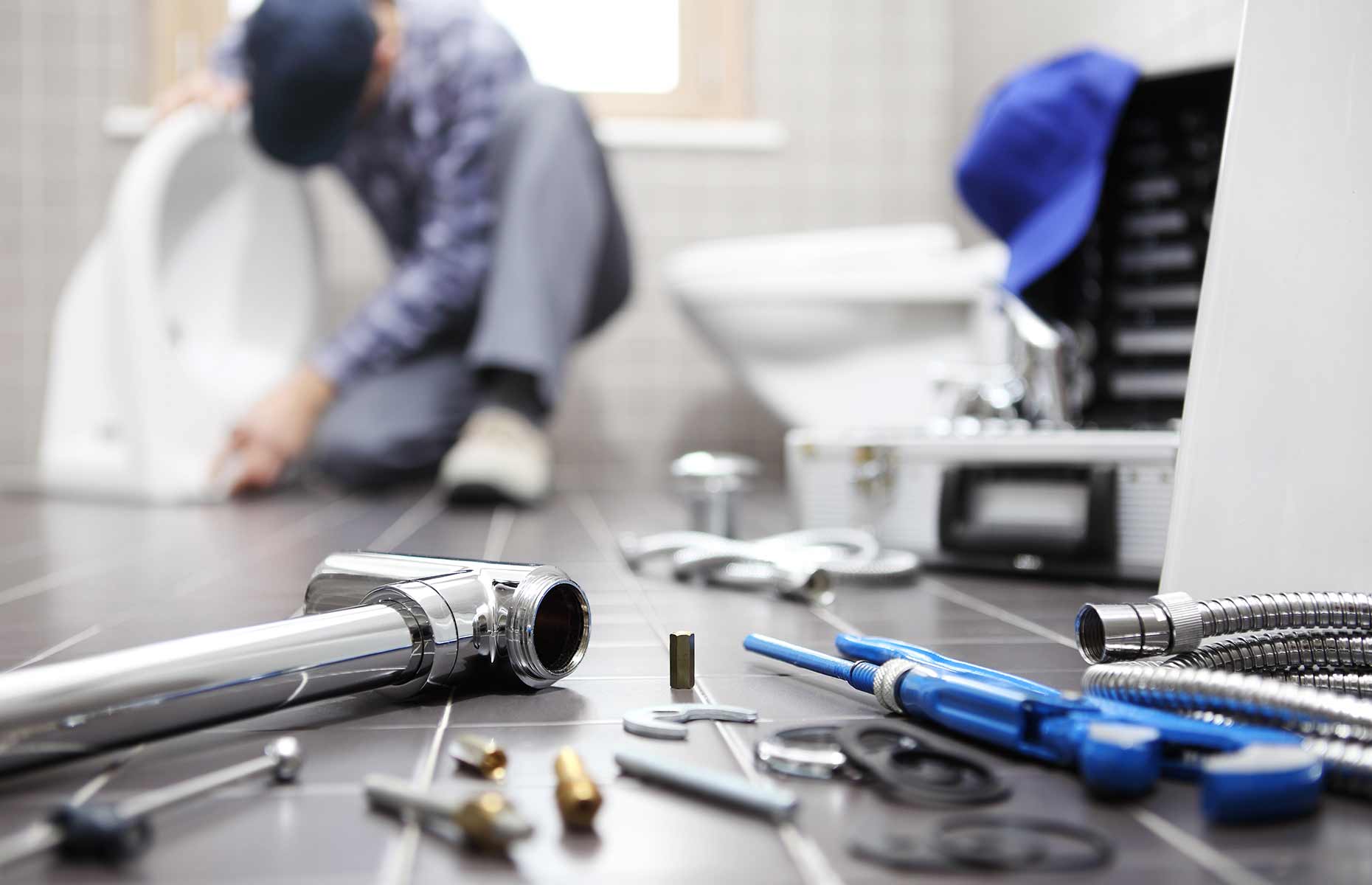 You can search for qualified local plumbers on the WaterSafe directory, and online marketplaces such as HaMuch and Checkatrade are also good places to start.
How much will it cost?
According to Checkatrade, the average cost of a plumber around the UK is £50 per hour or £347.50 per day. HaMuch has the average hourly rate of a plumber at £42.05, with the average day rate at £258.68.
Rates vary depending on location – in London, HaMuch puts the average figure at a pricier £55 per hour and £280 per day. In Brighton, the average comes out a £46 per hour and £260 per day, while in Manchester costs are slightly lower, at £41 per hour and £231 per day.
If you don't know much about pipework and U-bends, it can be difficult to know how long your job might take – Checkatrade has put together a table suggesting costs for some of the most common jobs.
Work required
Cost plus VAT
(low - high)
Average cost
Unblock a toilet
£75 - £150
£112.50
Repair burst water pipe
£50 - £140
£95
Install a radiator
£150 - £180
£165
Replace a water tank
£360 - £450
£405
Cost to fix a leak
£77 - £128
£102.50
Keeping costs down
Unlike some other trades, most plumbers won't come out to your property to provide a free quote, unless it's for a big job such as a bathroom renovation or a new hot water system.
For jobs such as fixing leaks and blockages, a plumber will typically have a callout fee so getting them out to provide a quote for a repair would not be economical.
You can still compare prices though by phoning a few plumbers and asking about their hourly rate and callout rate.
Give as much detail about your problem and the parts involved as you possibly can. The plumber may know what the issue is from your description and is therefore more likely to turn up with the parts to fix it.
If the plumber has the parts required for a repair in their van, your costs are likely to be much lower as they will only need to come out once. If they don't have the parts and have to go and buy them, you might end up having to pay two callout fees.
It's also a good idea to make sure you know where your internal stopcock is before the plumber comes to your property – this is the mains tap that cuts off your water supply, which may be necessary during repairs. You'll often find it under the kitchen sink or where the water supply enters your house.
READ MORE: 7 ways to keep your boiler running smoothly this winter
Lead image: Monkey Business Images / Shutterstock
Be the first to comment
Do you want to comment on this article? You need to be signed in for this feature