How much does a house extension cost?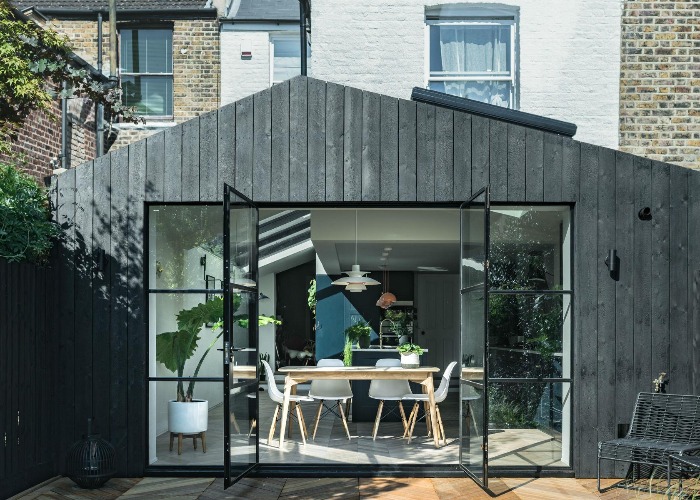 Lacking in space but not keen on moving? We weigh up the costs involved in expanding your current property, from a single-storey extension or a side extension to a double-storey extension
The debate over whether to move or extend has long been food for thought for homeowners who've outgrown their properties.
READ MORE: 37 amazing home extension projects
But with house prices at record highs, a lack of homes on the market and the stamp duty holiday having recently come to an end, the temptation to extend is likely to be stronger than ever for many people.
Even before the pandemic, a study carried out in 2019 by lender TSB found that 41% of homeowners would prefer to extend their house rather than move.
And according to a more recent survey carried out for fintech company Selina Advance, almost half of all homeowners are planning improvements to their home in the next year.
Its research suggested that two million kitchen extensions alone could be built over the next 12 months.
But an extension doesn't come cheap, especially at the moment when both builders and materials are in short supply.
What does a house extension cost?
According to tradesperson listing site Checkatrade, prices vary enormously, ranging from £7,500 for a garage conversion to £160,000 for a basement extension, with some projects costing even more.
Some of the biggest factors that will determine the cost of your extension include its size, the quality of finish you're after and how easy it is to access your property.
Location also plays a big role – builders in London and the south-east typically charge more than builders in other parts of the UK.
It will also cost more if you employ an architect, structural engineer or project manager, although hiring these professionals can also save you from costly mistakes so overall it may prove worthwhile.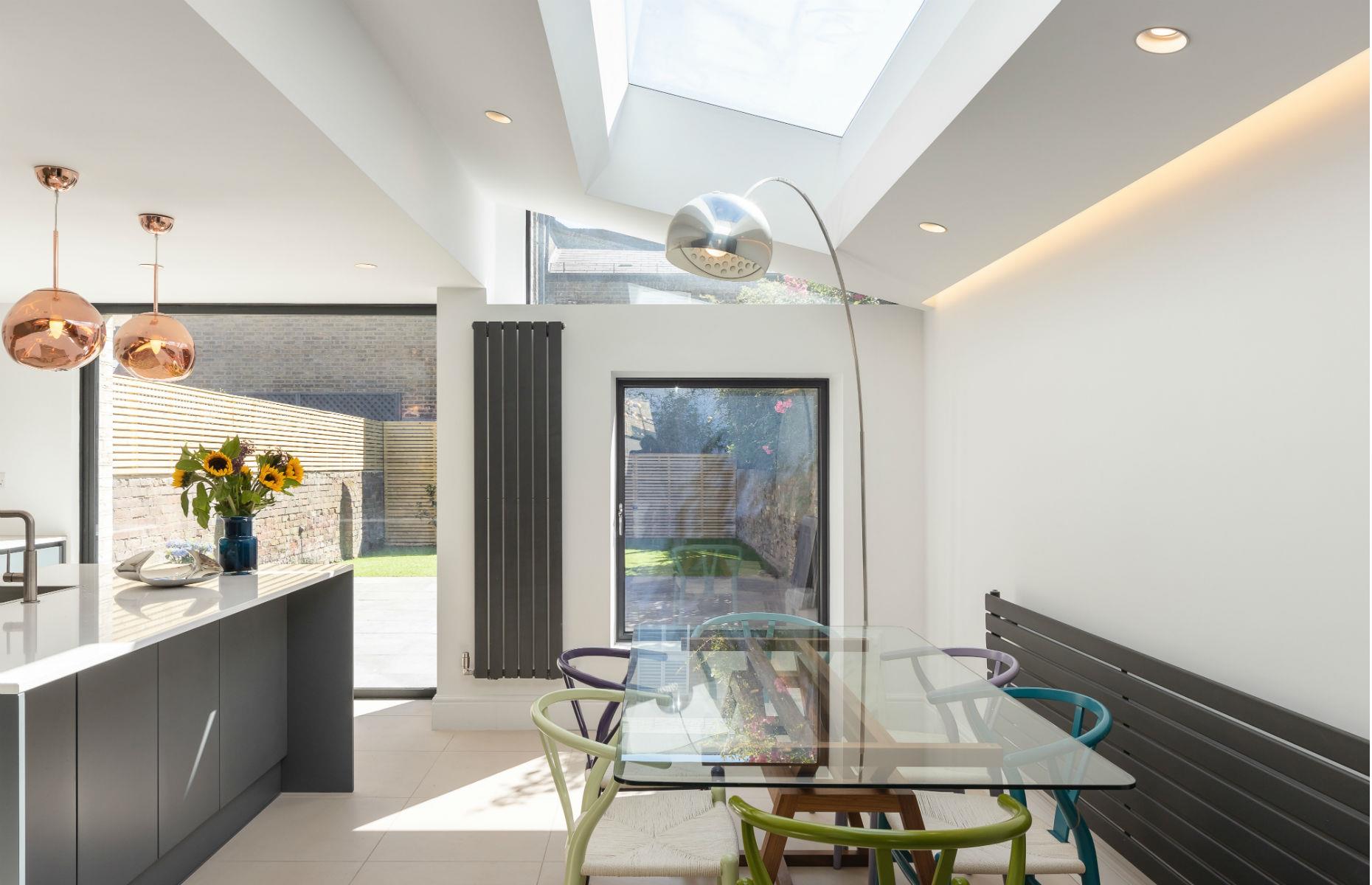 Image: Peter Landers / Conibere Phillips Architects
Especially if planning permission is required, you may have to at least hire someone to produce drawings, although this could be an architectural technician rather than an architect if the budget is tight.
You could also opt for a shell-only extension if you've looking to save money – this is where a builder gets you to the watertight external build stage and you arrange all the internal work yourself.
As a rough guide, Checkatrade suggests the following average costs for some of the most typical home extensions.
Extension type
Unit
Cost, plus VAT
(Low to high range)
Average cost
Shell-only extension
Per m2
£750-1,500
£1,250
Extension cost
Per m2
£1,250-2,500
£2,000
Two-story extension cost
Based on
60 m2
£75,000-135,000
£105,000
Semi-detached extension cost
Per m2
£1,250-2,500
£2,000
Side extension cost
Per m2
£1,250-2,500
£2,000
Will an extension offer a return on investment?
One of the key considerations if you're thinking about extending is likely to be whether or not you'll get your money back when you sell.
Allerton Damp Proofing recently crunched the numbers in a bid to work out which major towns and cities in the UK provided the best returns for those building extensions.
Despite it being one of the priciest places to build in, London topped the table when it came to the profit possible from a 30sqm extension.
The damp proofing company estimated that after accounting for construction costs, Londoners could add an average of a further £100,000 to their property's value.
Cambridge and Oxford were the next most lucrative places to build extensions, with the full list of the top 10 in the table below.
Town/city
Average house price
Average value
after expenses
London
£765,822
£92,200
Cambridge
£470,710
£52,798
Oxford
£455,537
£48,370
Brighton
£394,956
£47,200
Reading
£303,223
£44,446
Bristol
£312,325
£33,254
Exeter
£293,842
£23,491
Southampton
£221,411
£22,344
Portsmouth
£222,279
£20,737
York
£204,971
£18,203
Joe Trivett, damp expert at Allerton Damp Proofing, said: "An extension is a great opportunity to add space to your home, without starting over in a new property.
"The housing market has been highly competitive recently as people look to upsize, so opting for an extension instead of a move can save you lots of time house hunting, especially if you're really happy with the location you currently live in."
READ MORE: 30 home improvements that are a waste of money
Top image: Da Feng
Be the first to comment
Do you want to comment on this article? You need to be signed in for this feature