How much does a kitchen renovation cost?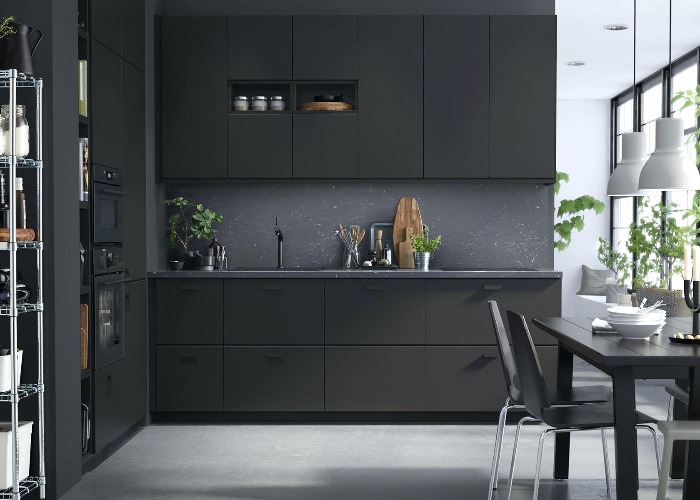 Looking to overhaul your kitchen? Here's how much you can expect to pay, plus our top money-saving tips
The kitchen is often referred to as the heart of the home, so it's no surprise that it's at the top of many homeowners' renovation lists.
READ MORE: 50 mistakes people make when designing a kitchen
A survey carried out for Halifax in late 2019 found that a new kitchen was the second-most popular home upgrade undertaken in the previous three years – more than one-third (34%) of the 2,000 people surveyed had either revamped their kitchen or were planning to do so.
But if you're about to embark on your first kitchen renovation it can be tricky to know how much it will cost.
Especially when the sales are on, the headline cost of a new kitchen often appears relatively low and tradesperson listing site Checkatrade puts the average cost of kitchen units at £3,000.
But once worktops, appliances, fitting, plumbing, electrics, flooring and tiling are factored in, the price of the kitchen itself often turns out to be only a small portion of the overall cost of a kitchen renovation.
Will a kitchen renovation add value?
There are so many variables to a kitchen overhaul that it is difficult to give an average cost. Your location and the size and quality of your new kitchen will have a huge bearing on how much the project will cost.
Checkatrade says that while a budget kitchen renovation can be carried out for as little as £6,200, a fully bespoke kitchen renovation could cost more than £35,000.
Research released by homebuying platform Yes Homebuyers in October 2020 found that the average UK homeowner spent £8,000 on their kitchen renovation.
The good news is that the project typically added 5.5% to the value of a home. Using data from insurer Hiscox, Gov.uk, Household Quotes and My Job Quote, Yes Homebuyers calculated that a new kitchen added £13,088 to an average home's value, leaving homeowners with a profit of about £5,000.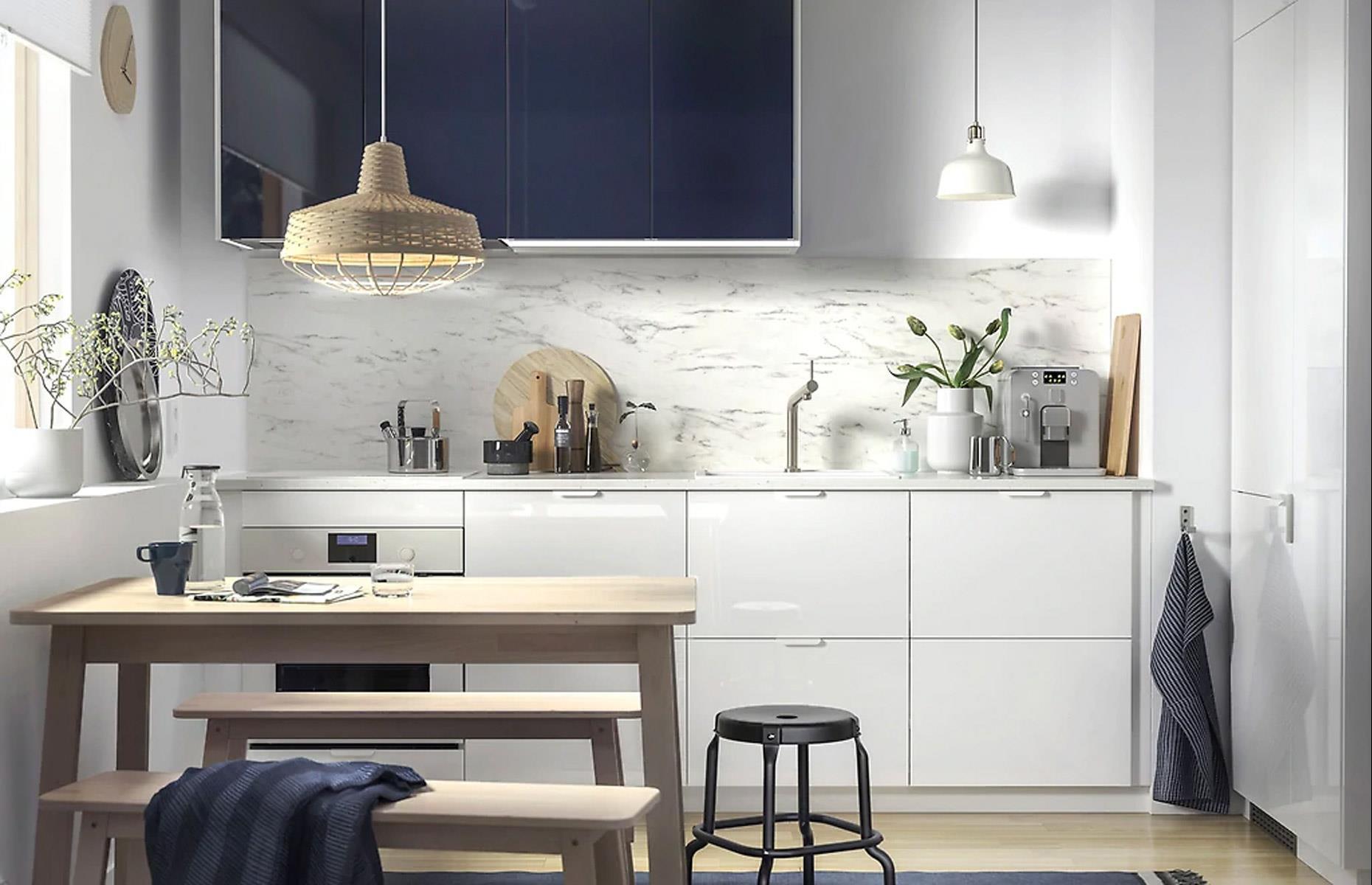 Kitchen fitting costs
One of the big factors that will influence how much your kitchen costs is your level of involvement.
If you take your room's dimensions to a kitchen store, you'll typically be able to get a free appointment with a kitchen designer who'll help you maximise the space and provide a quote to supply and fit one of the company's kitchens.
For those with little experience, opting for this type of service should leave you with a fully-fitted kitchen and not a lot to organise yourself.
If you prefer to have more control, you could simply purchase a kitchen and hire a kitchen fitter, plumber and electrician to fit it. Because you'll be paying them individually, this should cost less than having it all arranged via a big kitchen company.
According to Checkatrade, the cost of a kitchen fitter is between £120 and around £240 per day, although fitters will typically quote a price for the job rather than a day rate.
The table below, compiled by Checkatrade, has a guide to some of the average costs.
Job
Unit
Price range
(low-high)
Average
cost
Fit an average-sized family kitchen
Per job
£1,400-£2,100
£1,750
Kitchen worktop fitting cost
Per job
£200-£450
£325
Kitchen fitter
Per day
£120-£240
£180
Skip hire for kitchen removal
Per week
£200-£250
£225
Most kitchen fitters won't do plumbing or electrical work, but they may be able to recommend someone they've worked with before as these trades are needed for all kitchen renovations.
Your fitter may do tiling or plastering too, or you may need to hire another professional to tackle these jobs.
How to save money on your renovation
Unless you're extremely skilled, it's not recommended to fit a new kitchen yourself. There's little point spending money on a new kitchen if it's poorly fitted.
But you could save money by taking out your old kitchen as this is not usually included in a kitchen fitter's price. You might also get a better price from your fitter if you buy rigid (pre-assembled) kitchen units instead of flat-packed ones as this will cut down on their work.
Finally, if you add up all the costs and come to the conclusion you can't afford a new kitchen, you could always upcycle or replace the doors and worktops to freshen up your existing kitchen.
You could also simply retile your kitchen – Checkatrade puts the average cost at £100 per metre square so if you only have a few metres of backsplash this could be a cheap way to get a new look.
READ MORE: How to give your IKEA kitchen a designer makeover
All images: IKEA
Be the first to comment
Do you want to comment on this article? You need to be signed in for this feature