How much does an air source heat pump cost?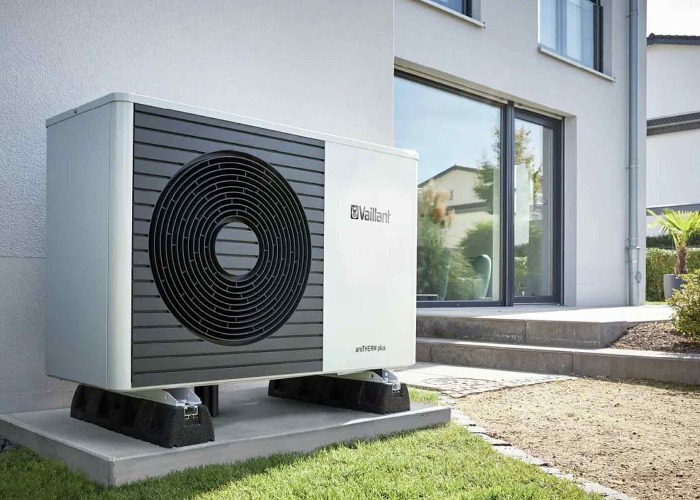 £5,000 grants are available for those swapping old-style boilers for heat pumps. But do they stack up financially?
With higher energy costs hitting homes this winter and a growing interest in greener energy, many homeowners are investigating ways to make their homes more environmentally friendly.
READ MORE: How to insulate your home and slash energy costs
When it comes to the all-important task of heating, air source heat pumps are one option rising in popularity right now, especially thanks to the hefty government grants launched earlier this year.
Part of the government's Boiler Upgrade Scheme, which is designed to incentivise people to swap gas boilers for low-carbon alternatives, you can get up to £5,000 off the cost and installation of an air source heat pump.
Grants cover domestic and small non-domestic properties. The scheme runs until 2025 and applies to homeowners across England and Wales. You can find out if you're eligible to apply on the government website.
What is an air source heat pump?
Air source heat pumps absorb heat from the outside air via tubes filled with a refrigerant and compress it to increase the temperature. The refrigerant then transfers its heat into cold air or water, which is circulated around your home's heating system—essentially it works like a reverse fridge.
There are two types of air source heat pumps: air-to-water pumps, which can be used for heating and hot water; and air-to-air pumps, which can only be used for heating.
Air-to-water pumps are the more expensive option. Tradesperson listing site Checkatrade puts the average cost of an air-to-water pump at £13,000 for supply and installation, with air-to-air designs coming in at about £2,500 in total.
The table below, compiled by Checkatrade, has a breakdown of the average costs.
Item
Cost range
Average
cost
Supply air-to-water heat pump (5kw-17kw)
£4,000-£8,000
£6,000
Install air-to-water heat pump
£5,000-£10,000
£7,000
Supply and install air-to-air heat pump (heating capacity 5kW)
£1,600-£3,100
£2,500
The pros and cons of air source heat pumps
Air source heat pumps are more environmentally friendly than gas or oil burners but the exact carbon savings your home could make depends on the specific pump installed.
Heat pumps run on electricity but according to the Energy Saving Trust, they are more efficient than other heating systems because they pump out more units of heat than the electricity they use.
The energy efficiency organisation explains: "The amount of heat produced for every unit of electricity used is known as the coefficient of performance (CoP). So, if a heat pump has a CoP of 3.0, then it will give out three units of heat for every unit of electricity consumed."
Since electricity typically costs more per unit than gas, those switching from a gas boiler might not see any financial savings and could even see their bills go up.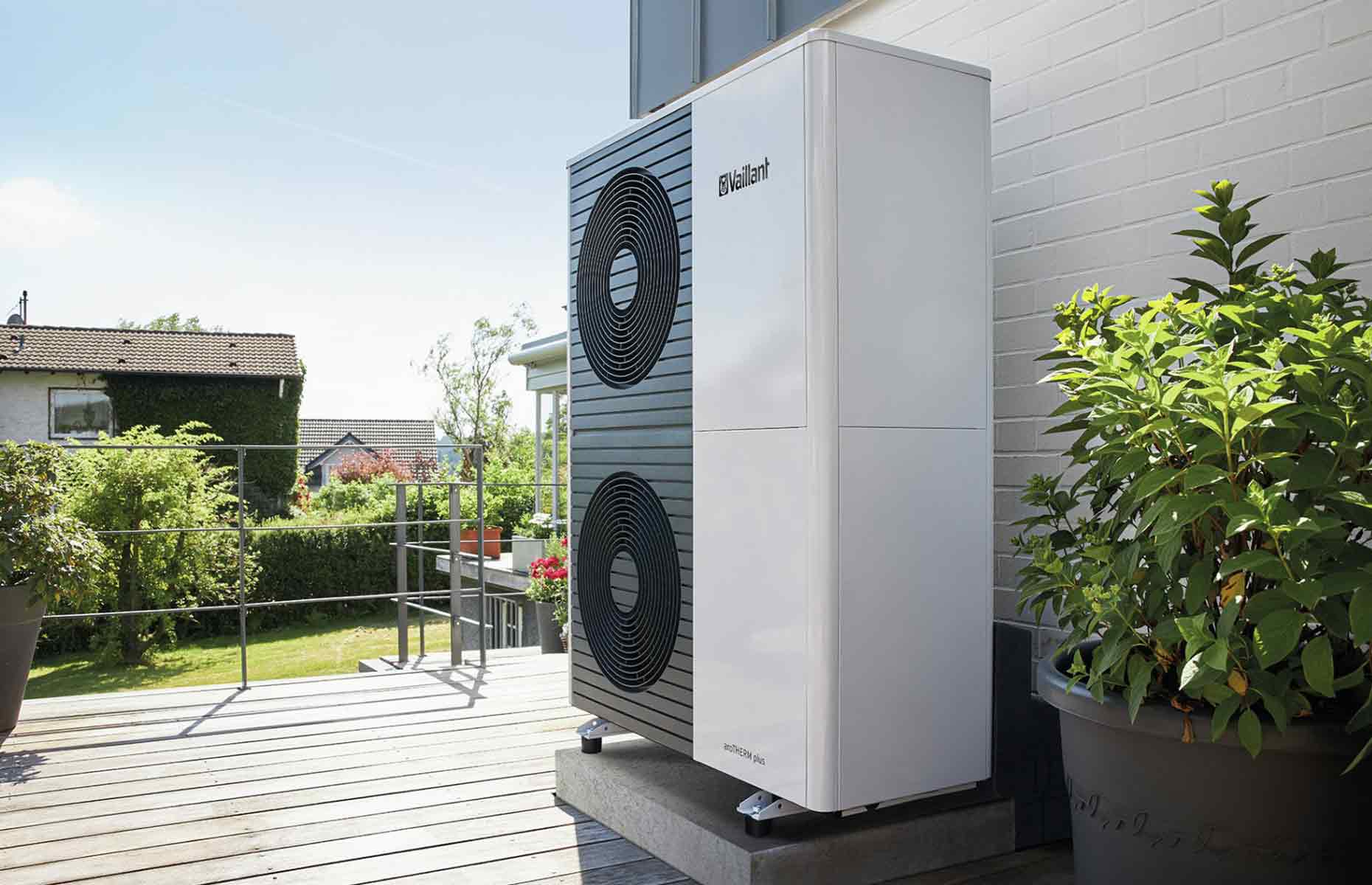 On the other hand, those currently heating their homes with LPG, oil or electricity should notice savings in their energy bills.
Another plus of air source heat pumps is that maintenance costs are low—they should last 15-20 years and they only need servicing every two to three years, though if you have a compressor in your home you should get it serviced every year.
Weighing up the cost
By far the biggest turnoff for homeowners so far has been the high upfront costs, but now that the Boiler Upgrade Scheme is in action, more people may consider making the switch to air source.
A survey of 2,000 homeowners conducted by Opinium and commissioned by specialist lender Together in December found that while 20% of people wanted to install a heat pump, on average they were only willing to spend £5,480.
While that figure is some way off the cost and installation of an air source heat pump, property owners may find that with the help of the £5,000 grant, the investment stacks up for them.
This is especially true for anyone whose existing boiler needs replacing, as according to Checkatrade, the installation and supply of a new boiler typically costs between £2,000 and £4,000.
READ MORE: How much do solar panels cost?
All images: Valliant
Be the first to comment
Do you want to comment on this article? You need to be signed in for this feature