Your 12-point checklist for choosing a buy-to-let property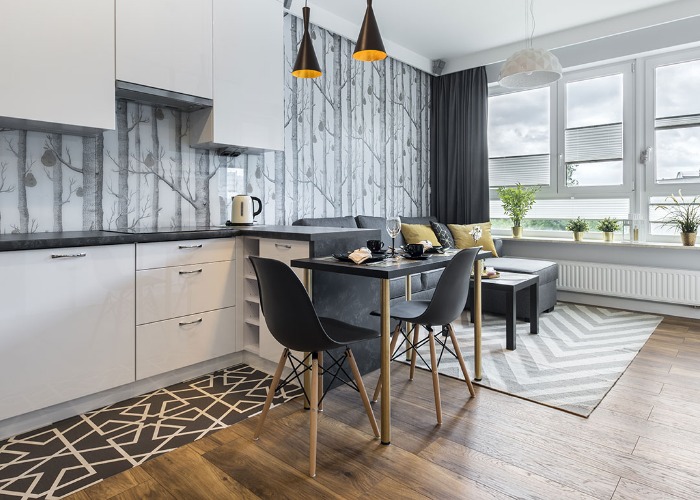 From targeting your tenants from the off to the oft-overlooked importance of parking, here's how to choose the perfect buy-to-let
Many landlords will only have experience buying properties to live in themselves, if that. Buying a home with the intention of letting it is a different beast, and will require a carefully-considered approach to mine you the best rental income.
Obviously, before you begin anything, you should have a buy-to-let mortgage in place. There are particular rules that apply to these types of loans, so make sure you know your basic threshhold for monthly rental income before you begin searching.
Once these basics are covered, there are some important factors to think about when choosing the right property for your investment. Here are our top 12 tips for choosing a buy-to-let property, from targeting your tenants from the off to the oft-overlooked importance of parking.
1. Set a (realistic!) budget
Calculate early on how much money you can realistically spend, leaving enough funds for renovations, maintenance and periods without tenants. Decide whether you want to pay more for a property with long-term capital growth potential, or buy a cheaper house that promises healthier rental yields (income as a percentage of the property value, with 5 per cent plus counting as good) but may not earn you as much when you sell.
2. Weigh up the benefits of old and new-builds
Remind yourself that this house will not be your home. Older properties may tick the character box, but they run the risk of proving more hassle than you - as a landlord - are willing to take on. If you have the time, money and skills for a renovation challenge, then you can make a tidy profit. Properties that have been on the market for a while usually offer scope for negotiations that end in your favour.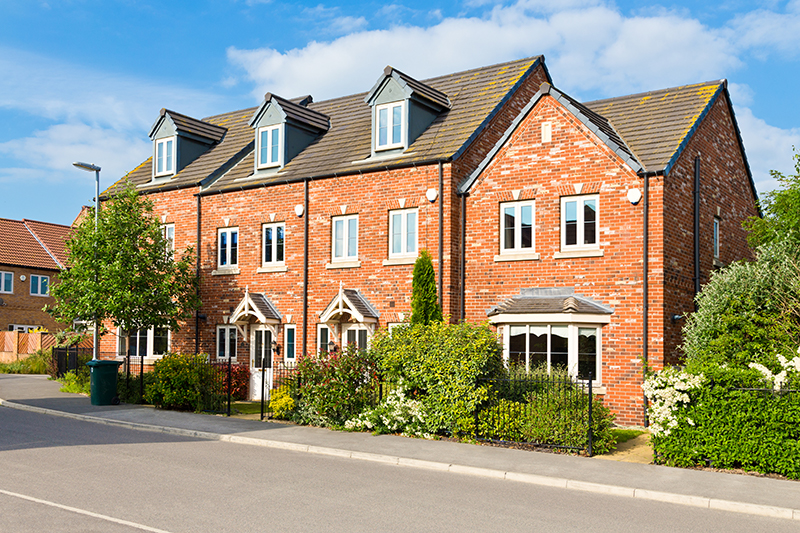 Image: Shutterstock/Norbert1986
Hunt out a tired home in need of a makeover, snap it up for a bargain price at auction from a vendor who is desperate to sell, and set about making it rent-ready yourself. Otherwise, a new-build should involve fewer maintenance issues and be easier to let to cautious, modern-minded tenants.
READ MORE: How to decorate a buy-to-let property
3. Research average asking rents on property portals
Investigate the area's key stats on the likes of Zoopla and Rightmove. Click on a property of interest, then on the local information tab. There you will be shown the average asking price for the postcode, including how it has changed over time, as well as the number of properties currently available to rent and the average asking rent. This should give you a good idea of the area's investment potential and the competition you face from other landlords.
4. Talk to letting agents about their favourite buzzword, location
Contact letting agents to ascertain what people prioritise in the location you are buying in and how much they will pay to get it. If the town is popular with commuters, look for a property that is close to the train station. If young families make up the majority of the demographic, find one in the best school's catchment area. If the area is dominated by students, hunt out a flat near the university campus, library and bars.
Of course, you will need to compromise according to your budget, but always try to put yourself in your tenants' shoes. Properties you might instantly dismiss for yourself on paper - such as those above shops or behind railway lines - may be a big hit in your chosen market and, as such, a strong investment, especially if rental demand is higher than supply.
5. Pick an area on the up…
Crystal balls are hard to come by, but there are a few signs to look out for when searching for an area with promising investment potential. You can either opt for a buy-to-let hotspot or get in on the ground floor with areas that are on the up. Stick your pin into some pricey, sought-after areas then cast your net outwards to neighbouring places that may be less attractive and therefore cheaper now but should be next in line for development.
Consider whether any public funds are being channelled into the area - a surefire sign that it is getting a makeover - and investigate if any plans are in the pipeline for new transport links (just look at the effects of Crossrail on house prices). Check if businesses are investing in the area - or worse, closing down - these could have a major effect on your investment. Be sure to also check out crime rates, local amenites and transport links. See how residents rate the area's community spirit, recreation options, shops and services online (again, Zoopla and Rightmove are useful for this).
6. …or one you already know and love
Of course, buying where you already live is the property equivalent of putting all your eggs in one basket and can be a risky move if the local market is precarious. But there are benefits in buying close to home. Less research will be required if you are already familiar with the most in-demand streets, schools and transport links. It also gives you the opportunity to be hands-on as a landlord and sort out any maintenance issues yourself, rather than involving a letting agent, whose ongoing fees eat up at least 10 per cent of your monthly rental income.
7. Consider the layout carefully
Bear in mind how your tenants will want and need to live. If you plan to market your property to students or friends sharing, they will require the privacy of their own bedrooms, with communal areas that are large enough for them all to be in at once.
Families may favour an open-plan space that children can run around in, and are likely to prioritise storage and at least some outside space. If in doubt, ask friends and colleagues in your target market what they would look for in a rental home and make a checklist.
8. Gardens are not always an advantage
Many a landlord's garden has been overtaken by weeds at the hands of tenants who fail to care for it properly. Looking after plants, trimming hedges and mowing lawns can be time-consuming, so be wary if you find yourself falling for that bit of green. Patios can be safer bets, offering tenants fresh air and sunshine without the responsibility of having to get their hands dirty.
9. Check the parking situation
Properties with at least one parking space can command higher rents, particularly in cities such as London. Residents of new developments often do not have the right to a parking permit from the council, so unless you buy them a parking space, tenants may well be left them with nowhere to park but expensive public car parks. Elsewhere, there is often a long waiting list for off-street parking permits. If a prospective tenant needs to drive to work or to collect children from school, they will have little choice but to reject your property on this basis.
10. Look around the property at different times of the day
If you find a house you like, view it several times, ideally at different points in the day. The living room may be bright in the morning, but is it dingy all afternoon? How noisy is the road during rush hour? Does the terrace catch any evening sun? You need to get a sense of what life would be like in this property so that you can accurately sell it to tenants.

Image by Jino Design Ltd
11. Check that the property is a safe bet for securing a mortgage
Many mortgage lenders have restrictions on loans for Houses in Multiple Occupation. HMOs are home to three or more tenants from more than one household, that share the same kitchen or bathroom. Ex-local authority flats, properties above commercial premises and new high-rise developments can also be tricker to secure mortgages on - lenders fear that these homes may be harder to resell, especially as communal areas like staircases and lifts often require repairs. At the very least, you'll need to secure a buy-to-let mortgage, find out how much you can borrow with this mortgage comparison tool.
12. Think carefully before investing in a leasehold property
Most houses are sold freehold, meaning you own and are fully responsible for both the property and the land it is built on, but many flats and maisonettes are sold leasehold, meaning you only own them for a fixed amount of time, after which they returns to the landlord (also called the freeholder). If you are tempted by a leasehold property, check how any years are let on the lease and scrutinise the small print to check for any clauses - such as those with restrictions on sub-letting or students - that may negatively impact your rental business. There will likely be service charges, which can be costly, and you will require a sub-letting licence. Make sure you understand what insurance responsibilities you would be taking on and what would fall under your freeholder's cover. Be sure to avoid any nasty shocks by doing your homework thoroughly before signing on the dotted line.
Be the first to comment
Do you want to comment on this article? You need to be signed in for this feature