How to furnish a buy-to-let: 6 things you need to know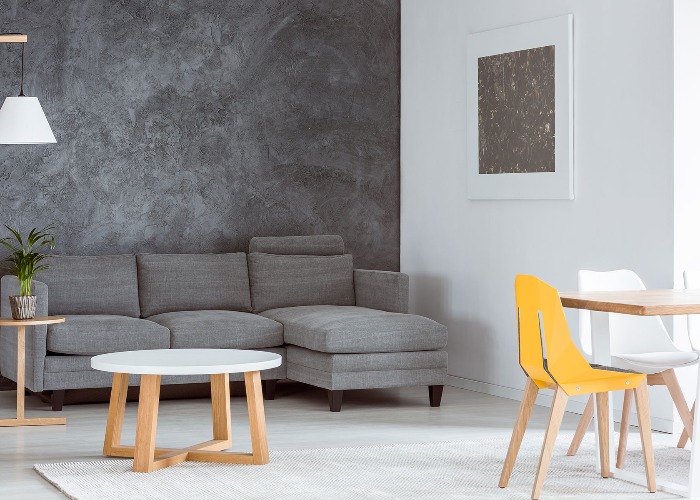 Make your investment stylish and attractive to tenants, without denting your profit
1. What furniture and furnishings should I include in my buy-to-let?
To furnish or not to furnish? It's a decision you can only reach once you have purchased your buy-to-let and thoroughly researched the local area and your potential market. Talk to your letting agent or friends who have rented out property locally to find out what works in the area.
Tenants who look for furnished properties are likely to be students, young singles or corporate workers on secondments: they will either not have accumulated any household goods or, if they have, will not want to move them out of an existing home on a temporary basis.
If a property is offered for rent fully furnished it is generally assumed to have: living area seating, dining table and chairs, cooker, fridge-freezer, washing machine (sometimes), bed and clothes storage for each bedroom, floor coverings and curtains or blinds throughout.
Prepare to be flexible: it is possible to part-furnish a property and you don't want to be left with lots of furniture if a tenant asks if some items can be removed. Be willing to work with a good tenant's preferences.
2. Pick a simple style that blends in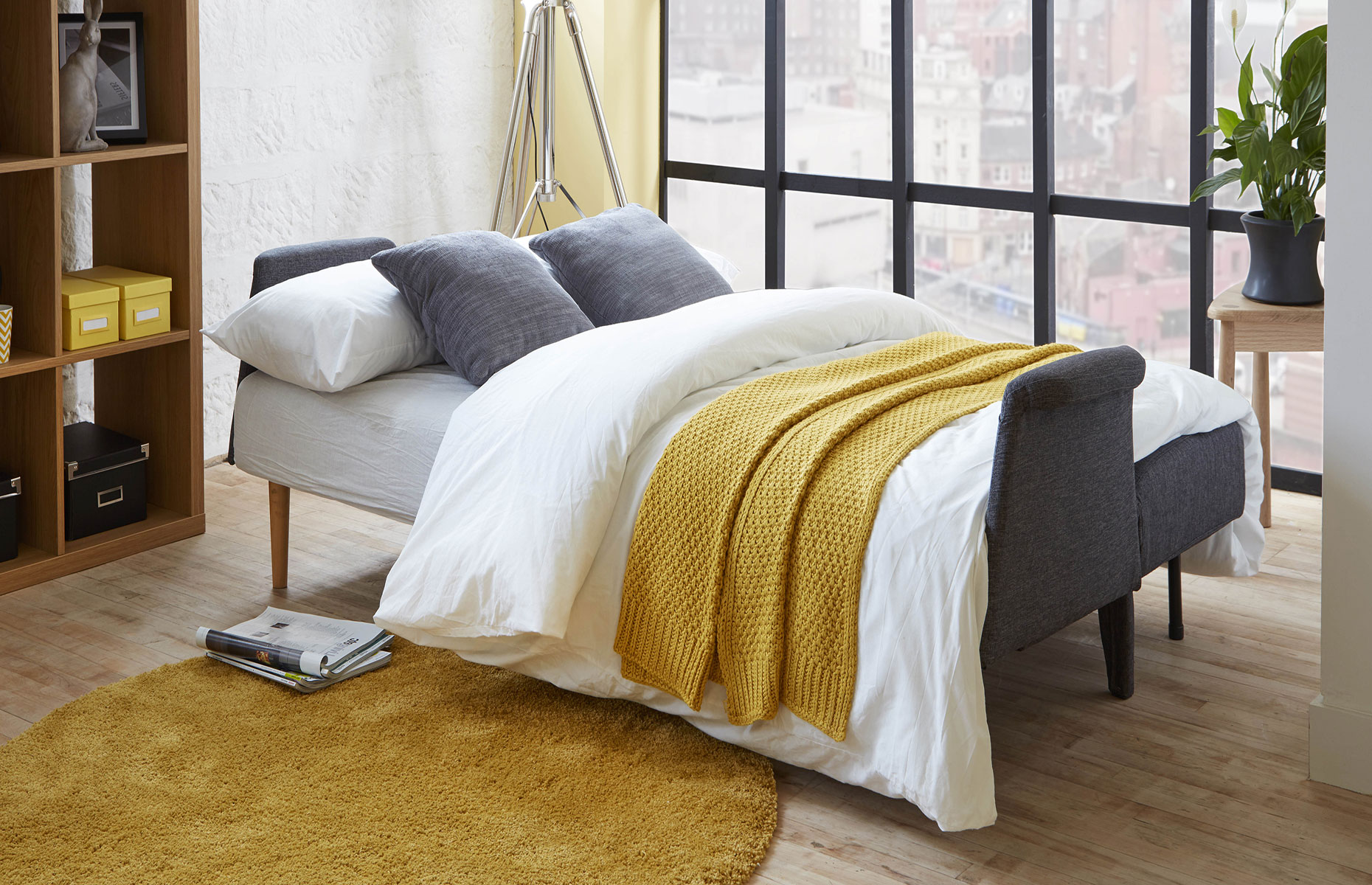 Photo: Rhys sofa bed from DFS
Forget your own personal tastes when you furnish your buy-to-let property: now's not the time for shabby chic or statement wallpaper. You want furniture, furnishings and fittings that have clean lines and neutral tones that work and appeal to the broadest range of tastes.
Be practical. Choose upholstery fabrics and soft furnishings that are durable, clean easily, look good for longer and blend in - avoid velvets and other tricky fabrics that are prone to marking. Go for sofa and armchair ranges that have removable, washable covers so you don't have the expense of specialist upholstery cleaning.
Decide if it is worth investing in a sofabed rather than a sofa for maximum flexibility. It may make sense to have an extra bed on hand for you and your tenants. Remember that all landlords must make sure the furniture and furnishings they supply are fire safe. Check out the Residential Landlords Association website for more information.
Keep the space as clutter-free as possible and only include items that work together and are in good order. Remember everything you include will need to be cleaned, maintained and replaced if necessary, so the more there is, the higher the cost implications.
If you are buying beds, consider divans over bed frames as they tend to be more robust. Going for designs that incorporate storage might mean you can provide less cupboard space elsewhere. Think hard about mattresses. Some landlords prefer tenants to supply their own and tenants may ask for new before moving in.
Check out trade suppliers close to you for advice about furniture. They can often provide ranges to suit specific local tenancy markets.
3. Fitted or freestanding: which is best?
Consider fitting shelving and other built-in storage. You may find it less costly than buying freestanding cupboards and wardrobes. A good set of sturdy built-in shelves will only require a coat of paint now and again whereas you may need to replace freestanding pieces if they are less robust.
Dmitry Kalinovsky/Shutterstock
But aware, though, that fitting storage in this way can make the property less versatile. If potential tenants want to bring some of their own furniture with them, fitted storage might be problematic in a way that an empty room isn't. The decision to fit or not fit storage will depend on who your tenants are likely to be so consider this carefully before calling in the carpenter.
4. Fittings in a rental: sort the must-haves from the optional
Even the tenants of an unfurnished flat will expect certain items to be supplied, such as fridge-freezers and cookers. Most landlords may also include a washing machine, but remember that a washing machine is likely to incur more time dealing with tenant call-outs than a fridge or cooker.
It makes sense to fit curtain tracks or rails and hang and fit blinds yourself so that you know the work has been done safely and to a good standard. If these are not supplied your tenants may be tempted to have a go themselves, which could turn out to be more costly. Many landlords prefer to fit bathroom mirrors for the same reason.
5. Check your budget
Weigh up whether the increased rent you can charge for a furnished buy-to-let property will make up for the ongoing cleaning, repair, maintenance and replacement costs that providing furniture will incur.
You (or your agent) will also need to factor in time for managing furnishing-related call-outs. For these reasons, many landlords prefer to rent unfurnished if the local market allows them to. This means less upkeep and maintenance and reduces the risk of a dispute with tenants.
Be aware that a decision to furnish could increase your insurance bill and also affect any Council Tax exemptions that might kick in while the property is unlet. Be sure renting furnished is the right decision for you and the market you are renting in.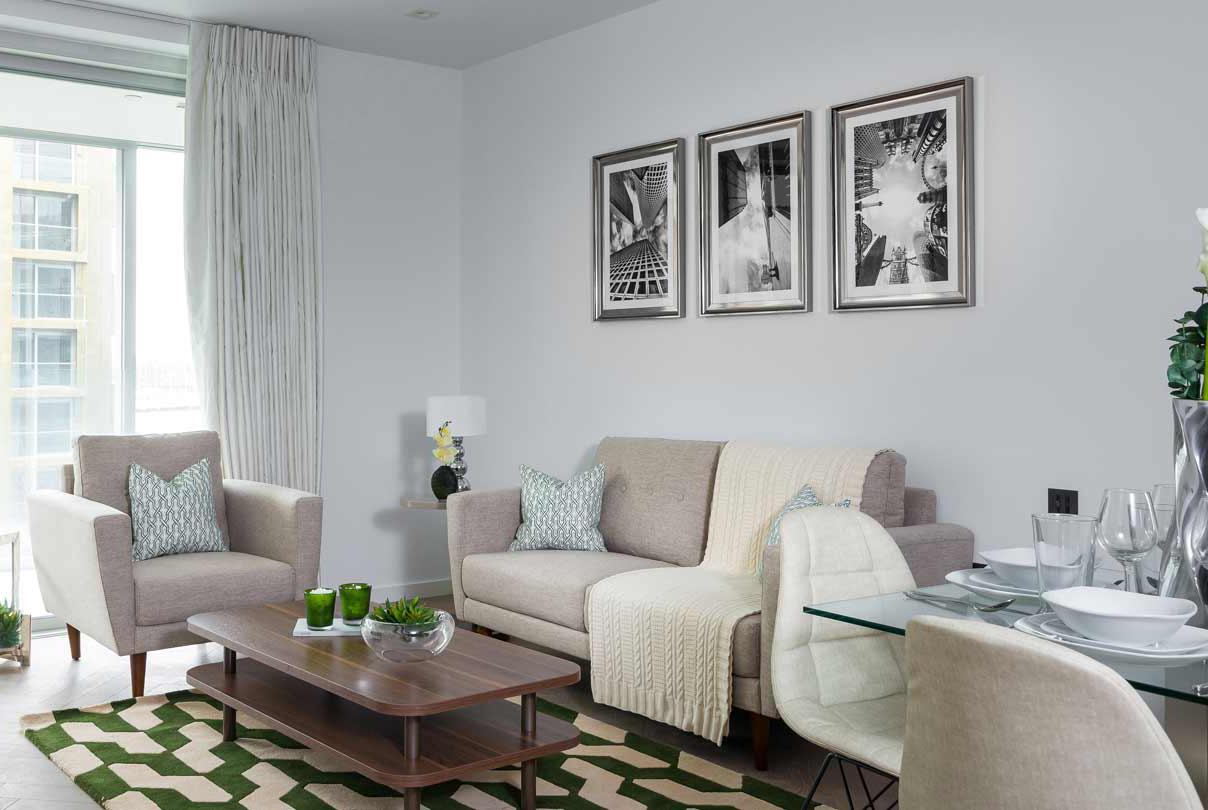 6. Don't skimp when it comes to the inventory
An inventory is crucial for helping to settle any disputes around property damage. Also known as a schedule of condition, an inventory is a form that lists a property's contents and their condition. It can also include photographs and videos.
Inventories should be carried out before a new tenant moves into your property and again before the same tenant moves out. The inventory will document any damages you may need to be compensated for.
You (or your agent or inventory clerk) and the tenant should be present for both the initial and subsequent inventory inspections. It is also usual for landlords to reassess every three months so that any obvious signs of damage can be addressed as quickly as possible.
Do not include any 'fair wear and tear' on the inventory as tenants are not liable for it. If there is a consensus that something has been damaged, get estimates for the repairs or replacements. Send the costs to the tenant in writing, including details of any deductions from their deposit. Even if a property is rented unfurnished it is still important to have an inventory as damages can still occur to fittings, flooring and walls.
The Landlord Blog has lots of useful tried-and-tested advice on the inventory process, including tenancy deposit schemes and alternative dispute resolution services. You can find an inventory template (PDF) on the housing charity Shelter website.
And don't forget...
According to the National Landlords Association (NLA) there are over 70 sets of regulations governing the private rented sector so it is important to understand the legal and regulatory framework that exists around letting a property. Check out the Association's website for details of the services and support it can offer to members. Make sure you know and understand the rights of tenants. The government website has lots of useful information about tenants' rights.
Be the first to comment
Do you want to comment on this article? You need to be signed in for this feature