This one renovation project could add £25,383 to the value of your home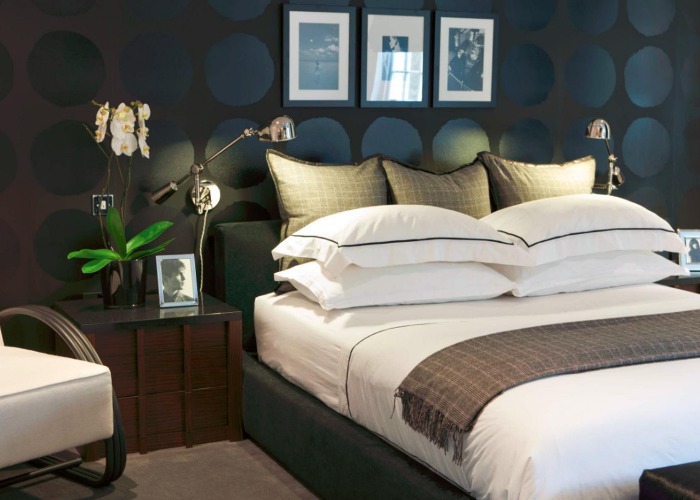 When it comes to pushing up the sale price of your home adding an extra bedroom, rather than moving, really does pay
It's the one question that's sure to leave homeowners scratching their heads: should you move or improve? Until recently anyone disillusioned with their house may have sold it and traded up to something bigger and better.
But with those selling facing huge challenges thanks to high prices, stamp duty and the looming interest rate increases, many people are staying put and making the best of their existing property.
If you're thinking about doing the same then here's an extra reason to avoid putting your home on the market. Savvy owners who pick the right project - either renovating or extending - could add significant value to their homes, says the latest research from The Hiscox Renovations and Extensions Report. In fact, the gains could be as much as £25,383 when adding a bedroom.
Through the roof
In only five years the numbers of us improving rather than moving has gone up five-fold. While in 2013 just 3% of homeowners improved instead of moved, now the figure stands at 15%. Among millennial homeowners aged 18-35, it's higher still at 26%.

Photo: JLB Property Developments
But making the decision to dig down to the basement or extend at the back isn't just a question of what will provide extra space, with some projects significantly more lucrative in the long term than others.
Adding an extension with an extra bedroom does the most to skyrocket the value, upping the sale price by around 11.2% or an average of £25,383. A loft conversion and extending with a new kitchen-diner both come a close second, piling on an extra 10.8% to the value.
Despite this, bathroom and kitchen renovations are still the most popular, but garden renovations are now the third most common area of the home to tackle.
So if you're thinking about your options, here's a handy infographic which shows which areas of your house would benefit you the most by extending or improving.
Picture credit: Hiscox
But it's bad news for anyone thinking about adding a conservatory. It's worth knowing a sunroom might only generate half the extra value that an additional bedroom would bring, at around 6%.
Reflecting this lower return, the Hiscox study showed planning applications for conservatories between 2008 and 2017 have seen the steepest decline at -74% too.
David Hughes/Shutterstock
Wider concerns
The currently sluggish property market and worries about the future is fueling the improve-rather-than-move trend. When quizzed, homeowners suggest that high property prices (25%), stamp duty (13%), a sluggish property market (15%), potential interest rate rises (8%) and Brexit (8%), are the biggest motivations for those choosing to call in the architects rather than the estate agents.
Architectural designer and television presenter Charlie Luxton says he's not surprised by the findings of the research.
"There's been a generational shift resulting in more and more of us feeling empowered to change our houses rather than move. We need to renovate and improve our ageing housing stock and if we can nudge people to make sustainable, as well as spatial improvements, this can only be a good thing.
"It also means people stay longer in their homes, which is usually beneficial for both community spirit and engagement in local issues," he added.
Have a game plan
Of course, extending rather than moving is far from being the pain-free option. Around 40% of projects run over the average budget of £16,100 per project costing an average of £3,200. And while the average time allowed for work to be completed in five months, a third (35%) experience delays lasting an average of three months.
Hiscox also warn that it's vital to tell your insurer building works are taking place, as not doing so can leave you with invalid building and contents cover that won't pay out should the worst happen. Only 17% of those who've previously renovated or are currently doing so notified their home insurer before work started with only 10% among over 55s doing so.
Be the first to comment
Do you want to comment on this article? You need to be signed in for this feature