12 ways to spruce up your garden for spring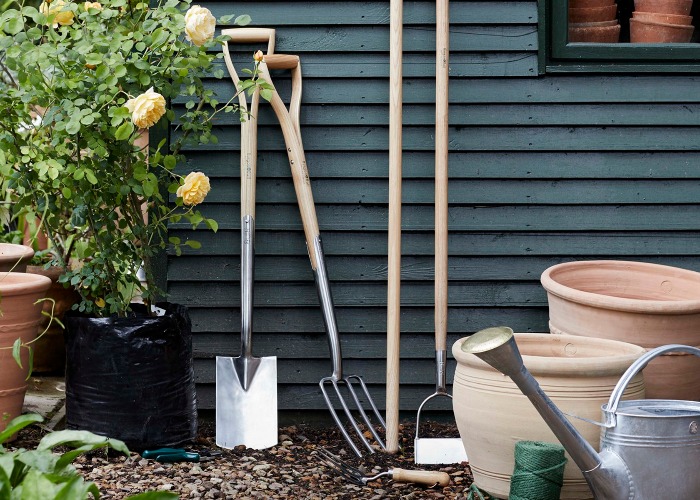 It's not just your home that benefits from an annual clean – give your outside space a spring makeover with our handy to-do list...
With access to fresh air and sunshine more important now than ever before, giving your garden a freshen up now will pay huge dividends when warmer weather rolls around.
READ MORE: Easy gardening hacks to take the graft out of growing
From a small garden to a huge backyard, there are plenty of hacks and projects to get your teeth into in order to prepare for the summer months.
1. Spring clean
Just like cleaning your house or having a major declutter, making over your garden is a big job best broken down into tasks. Make a plan of how you're going to tackle it, with notes to buy supplies or rope in help when you need it.
Start by removing any fallen leaves and clearing borders and beds back to bare soil. You can use the dead organic matter you collected in your compost pile later as a natural fertiliser, but don't put weeds in the compost as the seeds can germinate and cause problems later down the line.
2. Fix fences and patch up the paintwork
Spring is the time to fix any issue in the garden such as broken or rotten fences, tired-looking garden furniture or old garden sheds.
You can start prepping the garden structures before the weather turns to get a head start. Check fences have survived the winter and remove or fix any broken posts, or even garden supports and pergolas.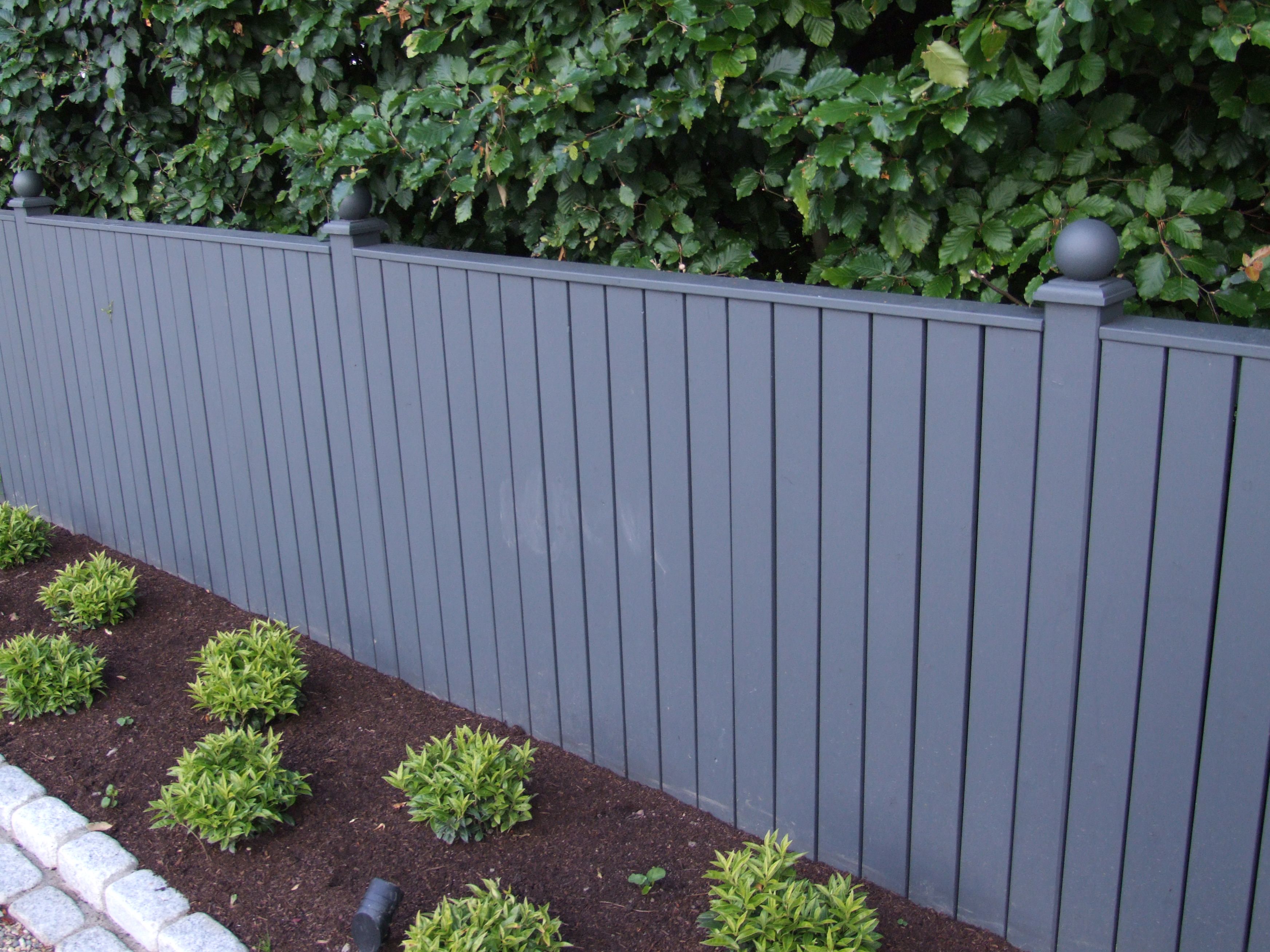 According to Oeco Garden Rooms, you should clean the surfaces and repair any damaged pieces before staining or painting them to protect them over the coming months. Exterior stains and paints are now available in a range of different colours, so why not experiment with adding pops of colour throughout your garden.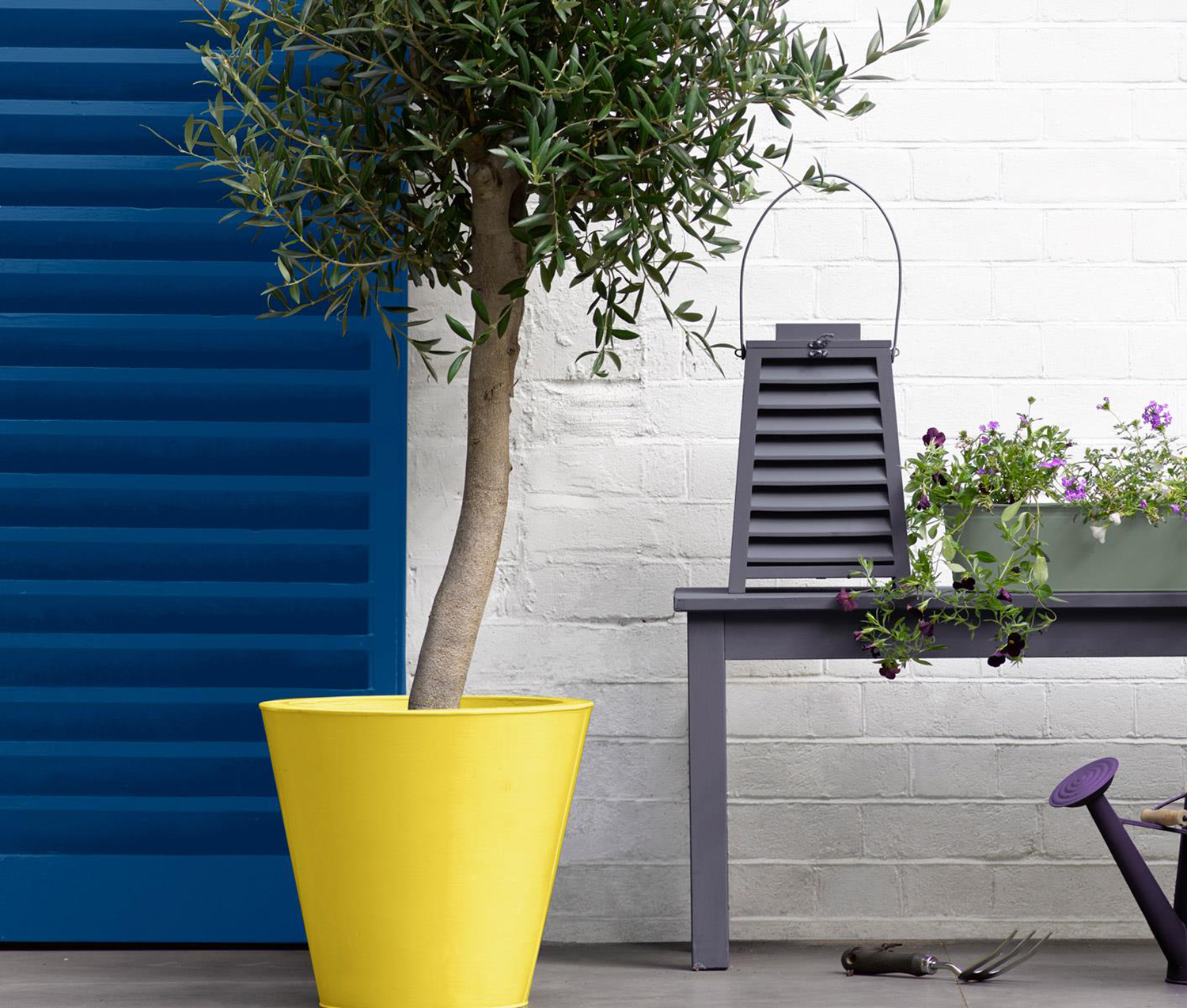 Address tired paintwork on walls, sheds and doors. For a quick hit of early colour try using a deep blue, coral pink or warm orange on any background surfaces.
3. Blitz the borders
Start by hoeing borders to remove weeds, dead annuals like geraniums and begonias, feeding borders and hedges with fertiliser and applying a thick layer of mulch to retain moisture and help keep future weeds at bay.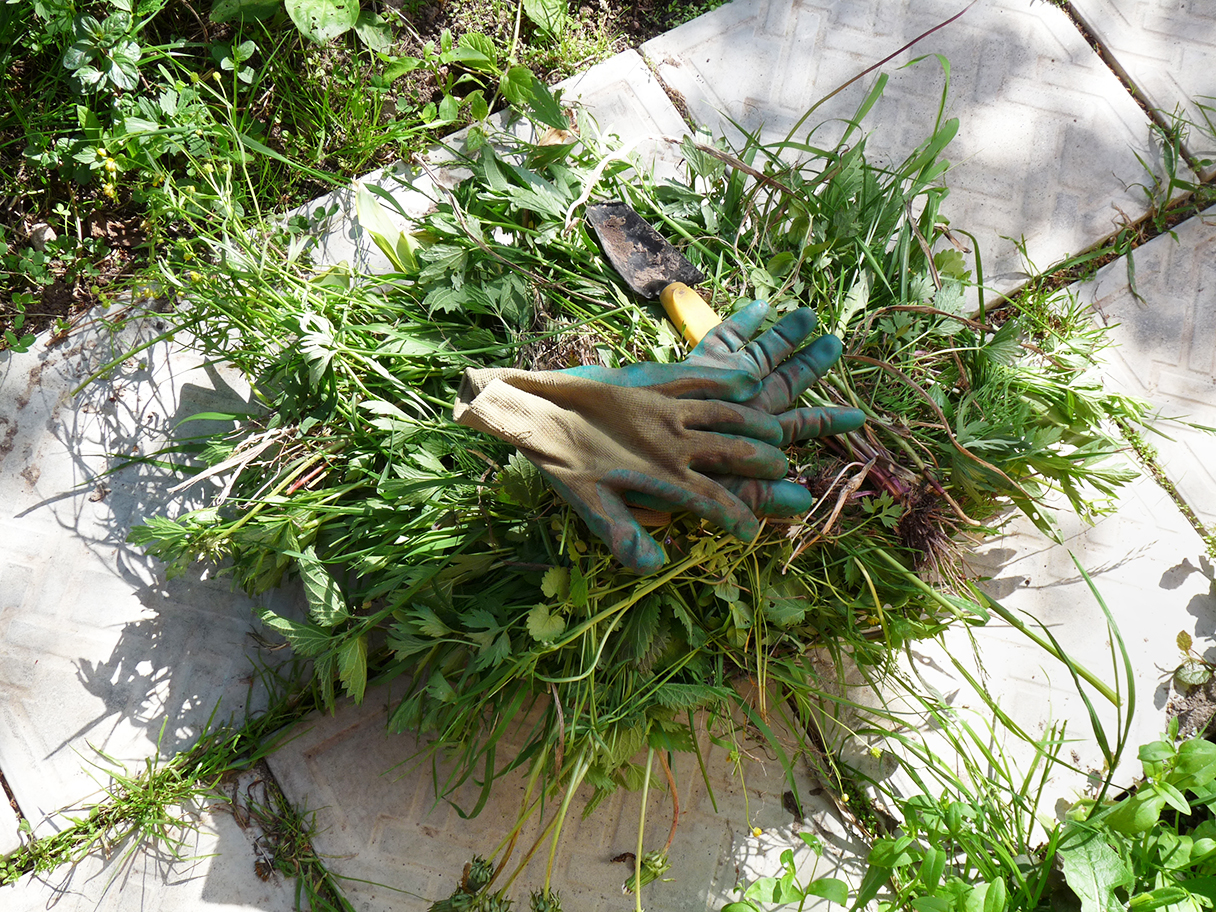 Now is the ideal time for planting new additions to your garden, with roots establishing quickly as soils warm during the early spring.
4. Prune existing plants
Prune your roses now to make them flower through the summer. Different varieties need different treatment, so do your homework if you're not sure where to start.
Generally, you want to remove any dead or diseased branches by cutting to the base. Use sharp secateurs to make a clean slanted cut just above an outward-facing branch.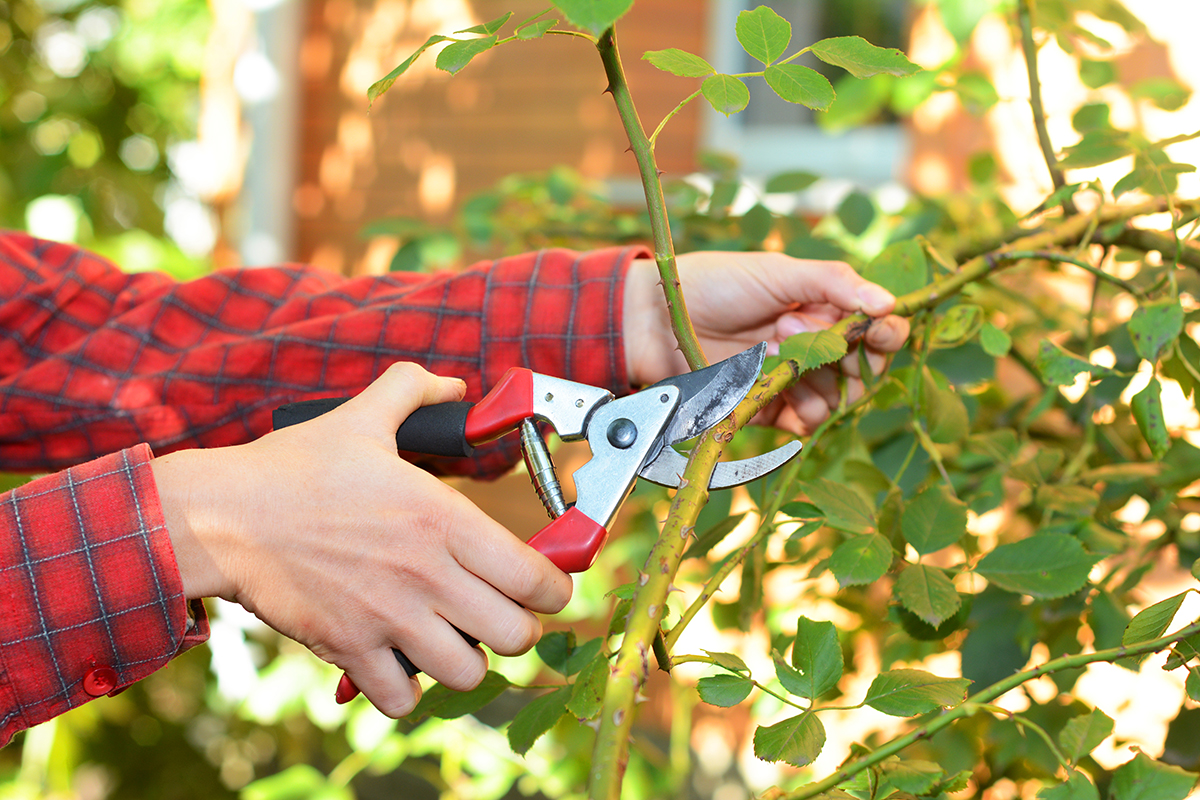 Now's the time to also lift and divide congested clumps of snowdrops while still in 'the green' and prune back late summer/autumn flowering clematis.
After a wet and windy winter season, some plants will require trimming into shape; pruning summer flowering shrubs such as buddleia and lavatera will encourage new growth.
Encourage strong vibrant new growth for next year by cutting back colourful stems of cornus and salix.
5. Smarten up the flowerbeds
Now that you've smartened up your plants and got rid of the weeds, it's time to give the flowerbeds a facelift. Freshen up the soil in your garden, applying some mulch and compost to feed the soil and the plants.
Take all the effort out of maintaining them by adding a layer of gravel over the soil. As well as suppressing weeds and looking super-smart, the solution is very low maintenance.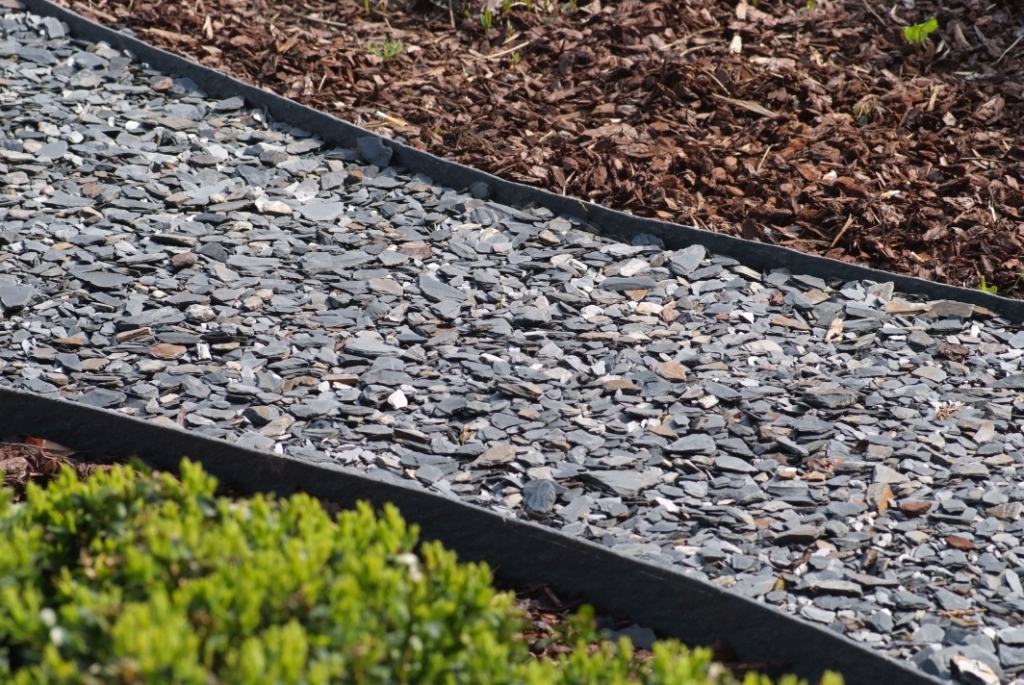 Trim any overgrown grass around the edges with shears, and get a sharp clean look with some new border edging; you could add a traditional stone border, go for a pretty woven willow design or choose a modern flexible material for curved edges.
6. Weed paths and clean patios
Choose a dry day in April to tackle weeds in paths and patios. Specific weedkiller for paths is the simplest way to get rid of perennial weeds, and it works on gravel and paving equally well.
Apply an even blanket and leave to work for a few weeks until the plants are entirely dead, without agitating the ground, cutting off the tops or raking. If you'd rather not use pesticides, white vinegar can work, so too can laying down thick black polyethene plastic sheeting, but this can take up to 10 weeks to be effective.
After weeding, get a strong bristle sweeping brush and get scrubbing with washing up liquid and warm water. You can, of course, always use a jet washer for this part but the brute force can damage the cement pointing between slabs so go carefully. If the paving stones are green, apply a mould, moss and algae remover to brighten them back to their original colour.
7. Install a water butt
If you want to make the most of the seasonal rainfall over winter and early spring, now's the perfect time to install a water butt in your outside space.
An environmentally-friendly way to maintain your garden, getting your setup in place now means you'll have plenty of rainwater stocked up when the mercury rises later in the year.
When you install your water butt, place it beneath a downpipe for easy collection – if you have a closed drainpipe you'll need to purchase a diverter.
8. Start potting up plants
To quickly transform the area outside your back door, simply plant up a few pots and hanging baskets for instant colour and spring cheer.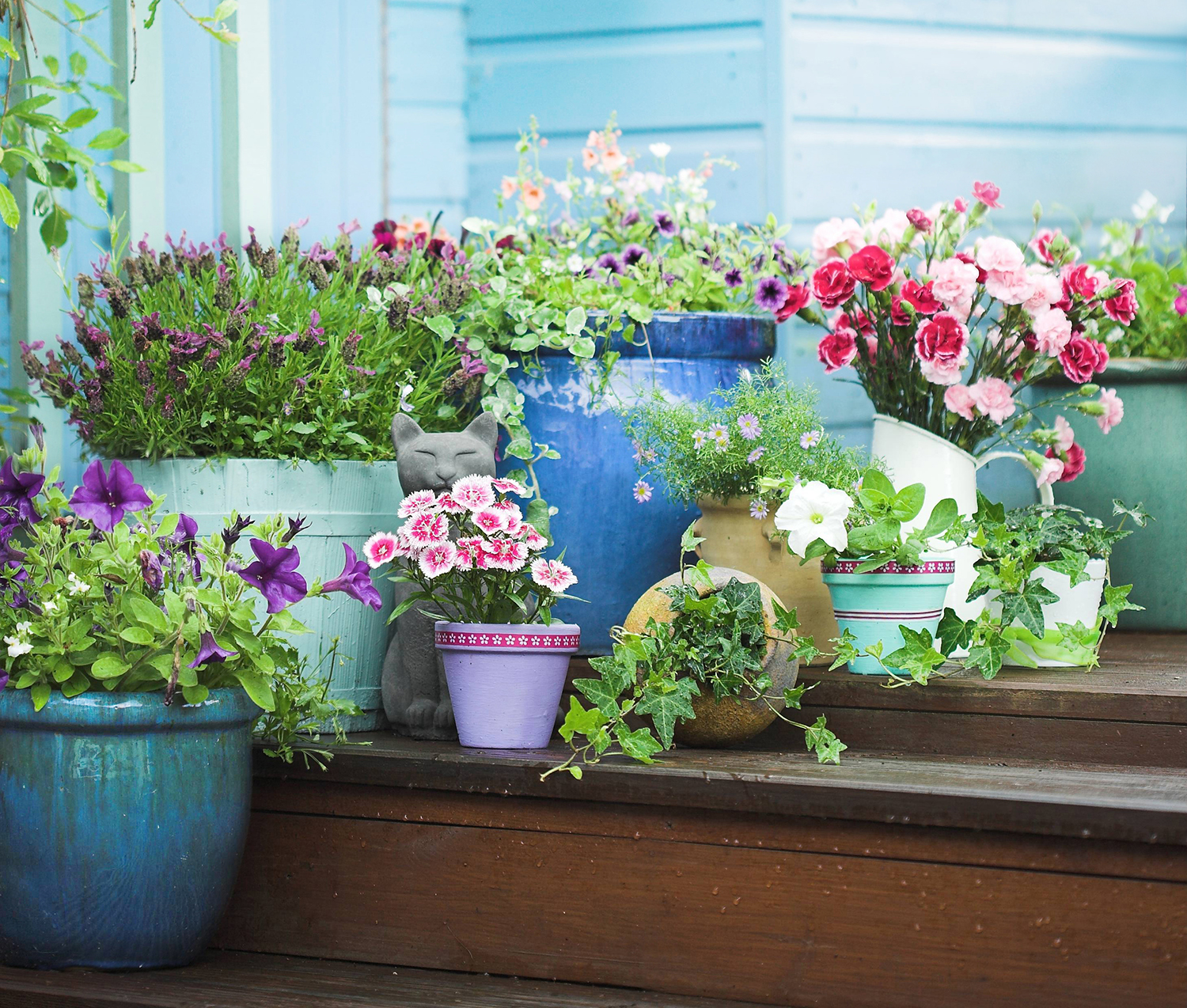 Choose a colour theme for your plants to create a display with impact in bright pinks and sunny yellows, and include a mix of lush foliage, big blooms and delicate flowers.
You don't just have to use flowers; why not plant a basket of your favourite herbs or use it to grow tomatoes from seed? You'll have to water it every day in the summer months but you can grow a generous crop of delicious toms with very little outdoor space.
9. Set up your lawn for spring
Spring is a crucial time for lawn care; the work you do now will determine whether you have lush green grass in the summer or not. Prepare the ground this month ready for sowing grass seed in April to give your new lawn time to establish before summer arrives. Wait till the ground is thawed and dried out before you begin to avoid compacting the soil.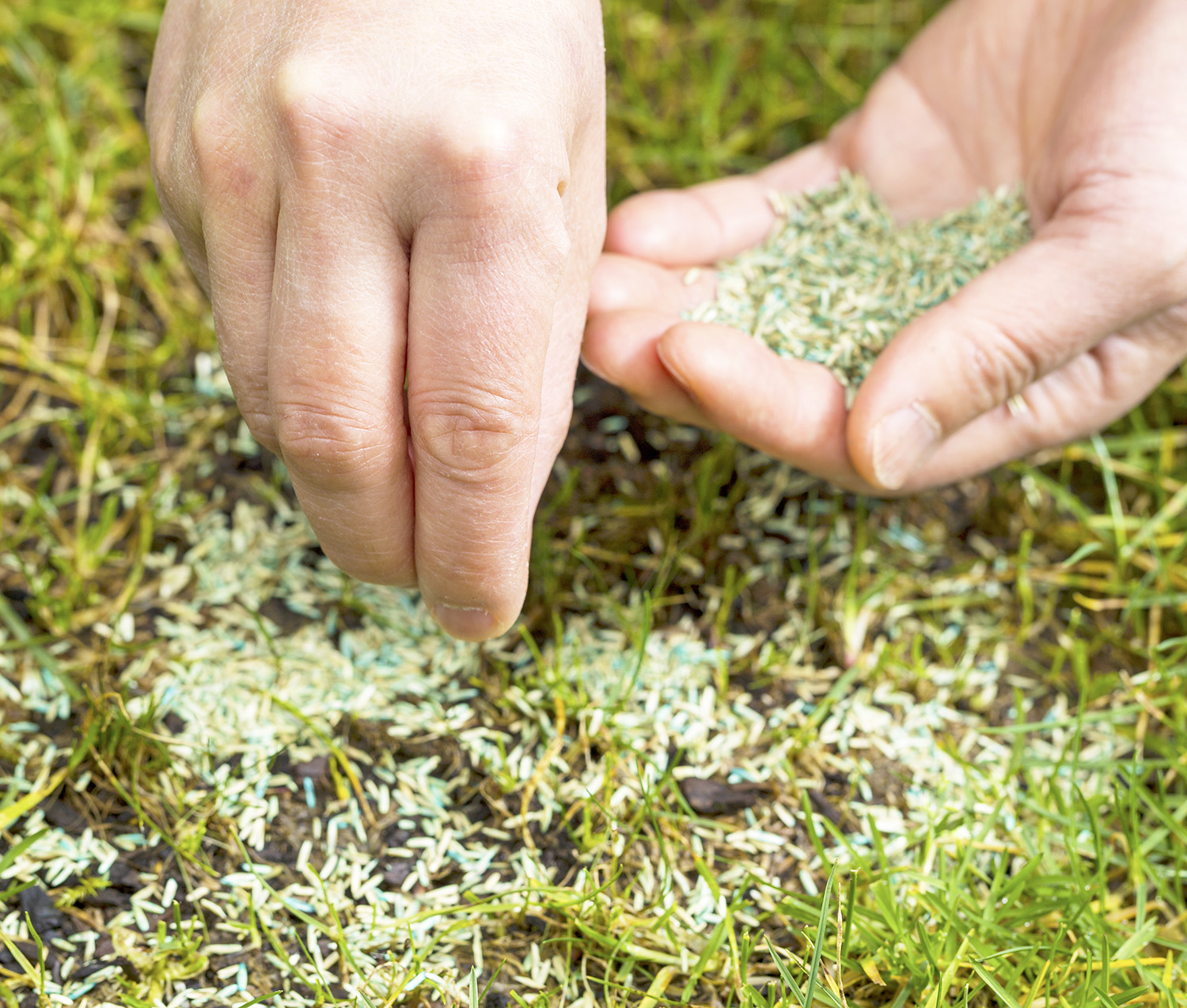 Rake the grass deeply to remove dead blades and thatch, so that any new seed or fertiliser can penetrate properly. Once cultivated, make sure the area is firmed and level, ready for sowing. The type of lawn seed will depend on how you plan to use your lawn. Consider the aspect and what the lawn will be used for.
If the site is shady, choose a shade-tolerant mix. If the lawn is going to get a lot of foot traffic or be used for playing, choose a hard-wearing mix. If you just need to repair a bare or damaged patch of grass, choose a seed that matches the surrounding turf. Overseed bald patches and apply slow-release nitrogen fertiliser to give the grass a boost.
10. Lay new turf
For quicker results, you can also lay new turf, leaving it undisturbed for a few weeks to allow the new roots to establish, but whichever method you choose, be sure to keep your lawn watered until it is established, particularly as the weather warms.
If it's mild enough, and the lawn is showing signs of growth, give it the first light cut of the season, keeping blades on their highest setting. Later in the month apply a spring/summer lawn feed high in nitrogen.
11. Get in shape to grow your own
If you're looking to grow vegetables, prepare the vegetable beds by removing weeds and forking in plenty of garden compost or well-rotted manure.
To help keep the soil warm and dry, you can cover prepared beds with sheets of black plastic until you are ready to plant.
As weather and soil conditions allow, plant shallots, onions and early potatoes. If space allows, consider planting an asparagus bed; one of the most prized of all vegetables, once established they reward you with a spring bounty of delicious spears for many years to come.
And remember to watch out for slugs and other common garden pests. Apply nematodes (aka roundworms, available in packs from the garden centre and online) to the surrounding soil as an effective organic control.
In the fruit garden mulch existing rows of raspberry canes and fruit bushes and plant rhubarb, remembering to allow room for them to grow to their full size. With all new plants, add a thick layer of mulch to help retain moisture and keep weeds at bay. Check out our guide to growing vegetables in small spaces for more tips.
12. Sow your first seedlings
One of the most economical ways to add colour to your garden is to grow your own bedding plants. These should be planted up immediately into small pots to grow in a warm frost-free greenhouse or conservatory ready to transplant into the garden when all risk of frost has passed.
Many gardeners are now using native plants and flowers as they look to be more conscious of the nature around them and helping local wildlife to survive and thrive.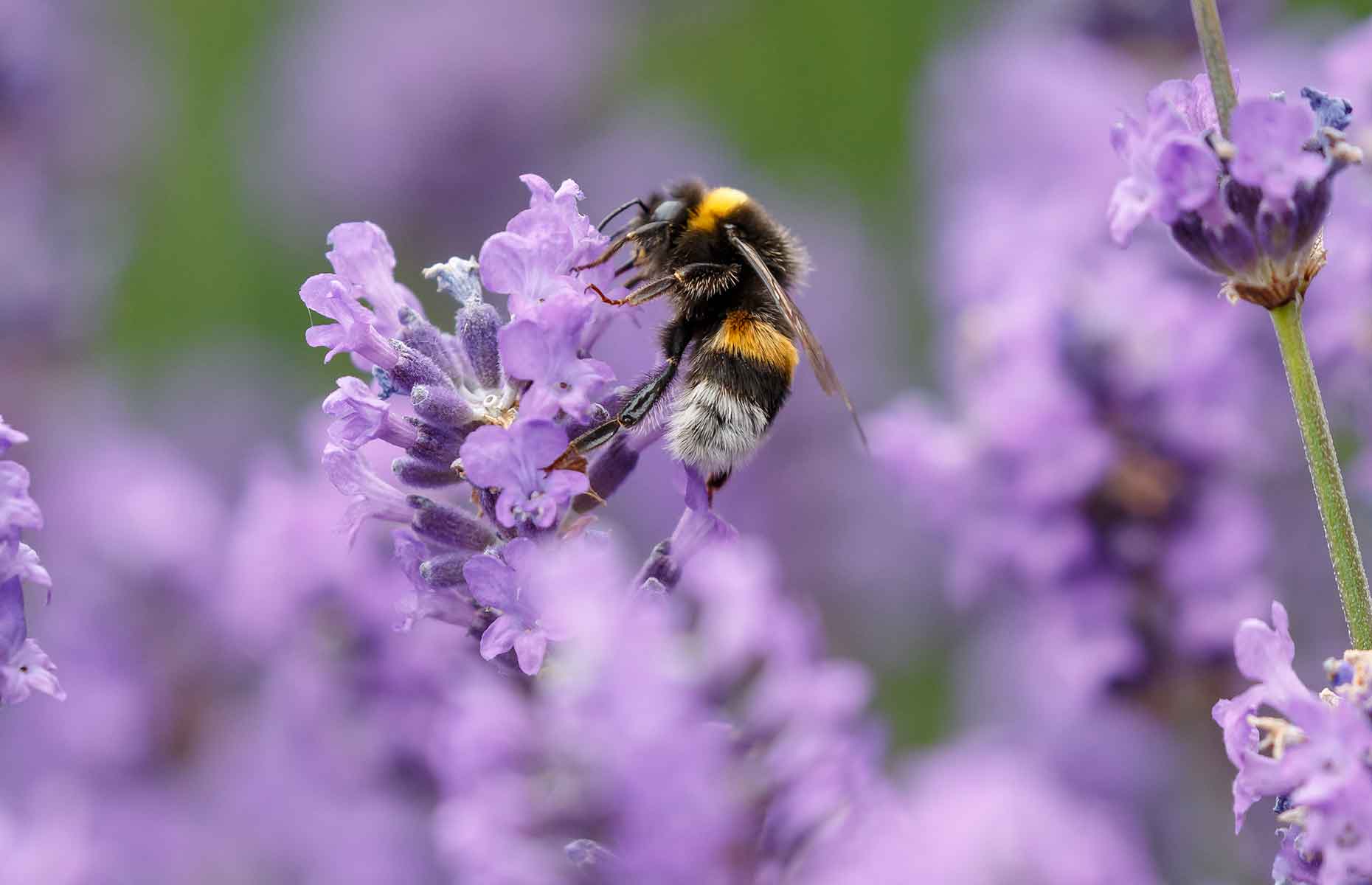 Planting nectar-rich flowers is an excellent way of attracting butterflies and bees into the garden. Species such as hebe and lavender are particularly popular and produce an array of purple flowers that attract a wide range of insects. Daffodils are the quintessential symbol of spring, while pansies are ideal for smaller borders and hanging baskets.
READ MORE: How to start a garden
Cover image: Dobbies
Be the first to comment
Do you want to comment on this article? You need to be signed in for this feature