Granny flats: Annexes, ADUs and garden rooms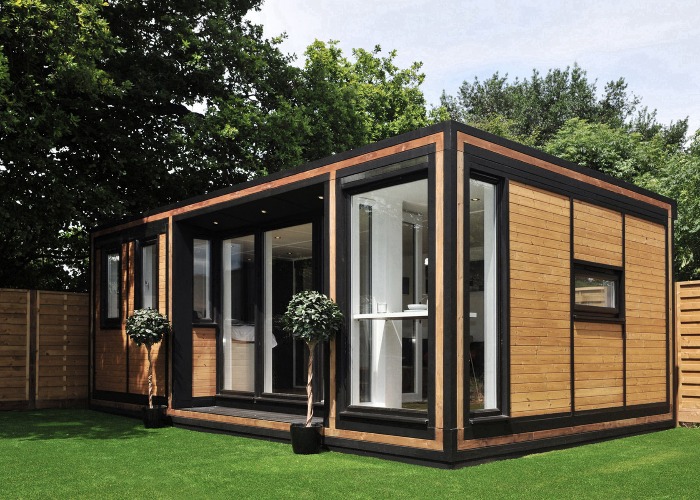 The changing shape of families means there is a need to rethink our homes… Enter the granny flat
By 2050, a quarter of the UK population will be over 65. People are living longer, and many of the older generations don't want to rattle around in big, hard-to-maintain houses.
As a result, the granny flat – or the Accessory Dwelling Unit (ADU) – is the fastest-growing type of new home. The term covers various kinds of home extension: flats over the garage or in the basement, and the increasingly popular annexe in the garden.
In the UK, building an extension has always been a way to create more space and maximise the value of your house. Increasingly, though, extensions are not just a matter of pushing out the kitchen or adding a bathroom. Homeowners are thinking seriously about building self-contained flats – over garages, in roofs or basements – or planting a tiny house in the garden.
ADUs aren't only useful for elderly relatives, although that is the main market. (And with social care so expensive, and good care so hard to find, it's a market that looks as if it's only going to get bigger.) ADUs can also allow young people to live independently but cheaply, with some parental support – say when they come back from university. In a few cases, boomer parents are choosing to downshift and pass on their main property to their children.
The return of the granny flat
There has been a fair bit of handwringing about the boomer generation occupying large family homes once their children have left. Sometimes this comes from older people themselves, who can have difficulty finding suitable accommodation to downshift to in the areas they want to live – which is often where they lived before.
ADUs seem to offer a return to a kind of intergenerational living that most experts think is good for old and young alike. Whether an ADU is occupied by young people starting out, or older people wanting company and independence, they offer privacy along with the possibility of communal activity – meals together, parental help (use of the parental washing machine, perhaps), or grandchildren coming and going.
This house in Hammersmith Grove comes with its own granny flat in the garden. It's on the market for £1,100,000 with Marsh & Parsons
In crowded cities, of course, it's not always easy to find room for a house in the garden – although according to Matthew Wells, ADUs can be attractive to commuters, who see them as a way of enhancing the value of their property. Perhaps ADUs will make suburban living more attractive, offering a way for generations to live separately-but-together. Certainly, with a steadily ageing population and far too few new homes being built, the ADU seems likely to be popular for a while yet.
"We've definitely seen an increase in home-buyers seeking granny flats or annexes," says Benjamin Gee, Regional Sales Director for estate agents Marsh & Parsons. "Whilst the traditional use is perhaps less common, these outbuildings open up a plethora of opportunities for growing families, entrepreneurs and those who work from home.
"Granny flats are being used more often as treatment rooms, yoga studios or home offices, with more people trying to separate their home and work lives. In addition, granny flats are being used more as a private living space for live-in nannies and au pairs, allowing them and the family freedom from each other."
The best flat pack granny flats
There are three main types of ADU: interior (the granny flat in the basement); attached (the granny flat over the garage, with its own entrance); or detached (the granny annexe in the garden). It's important that services to an ADU come from the main house, otherwise a granny flat or annexe could be classed as a separate dwelling, which could entail a 3% stamp duty premium when you come to sell. In most cases, you don't need to get planning permission: most granny annexes are built under the Mobile Homes Act.

This granny annexe in the garden doesn't need planning permission and can be customised to suit your needs. The starting price for a 23 square metre model is £28,016, from Homelodge.
Homelodge, one of a number of companies selling annexe ADUs, is currently installing one tiny house a week, and has a waiting list of a year, according to the company's designer, Matthew Wells. Homelodge's single storey buildings (British ADUs have to be single storey, so as to qualify as an annexe rather than a separate dwelling) are a maximum of 6m x 20m.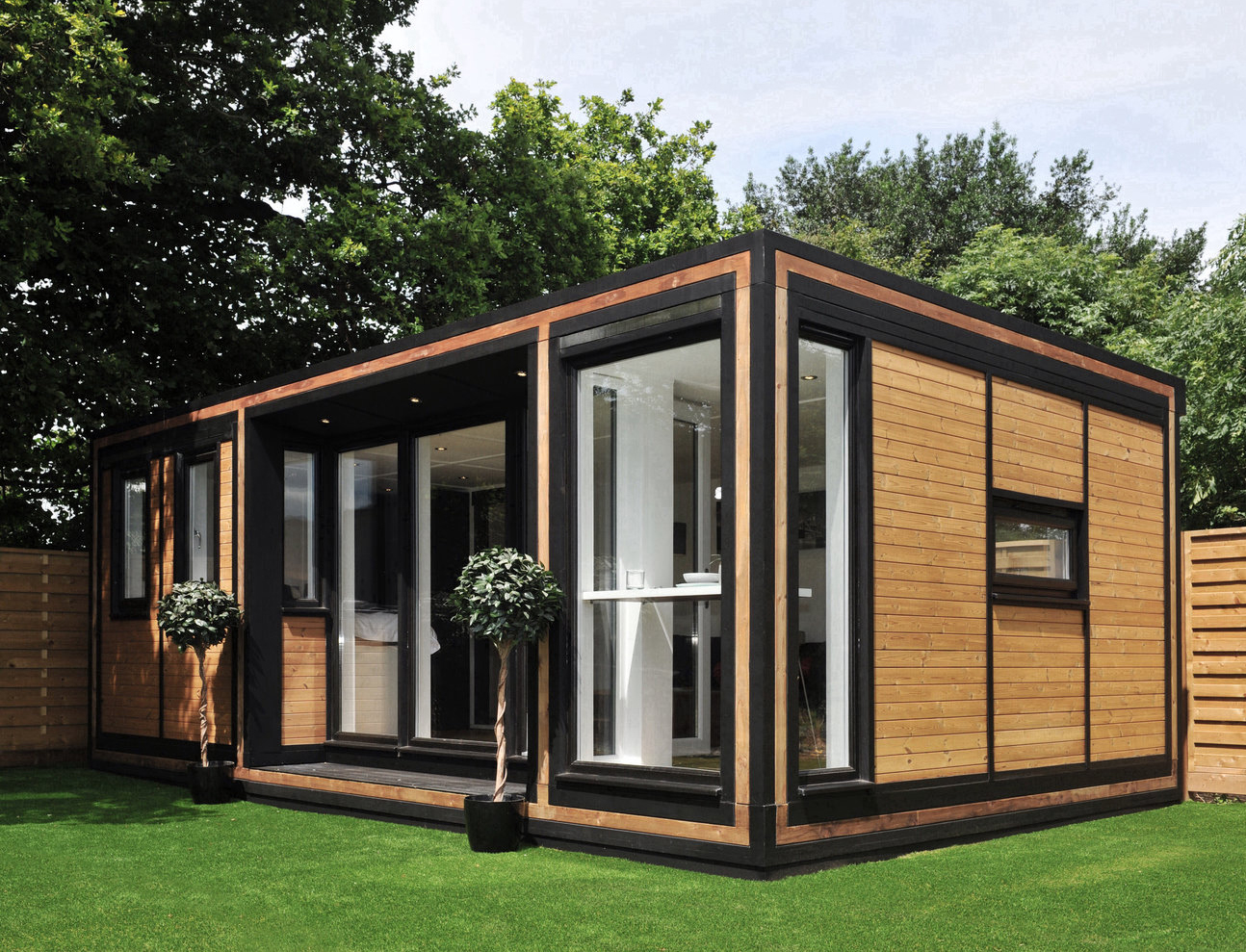 The Zedbox 365, which costs £30,000 without the optional extras
Many of the companies in the market offer flatpack ADUs, which can be installed in around three days. One provider, Zedbox, offers a very compact 2.1m x 4.8m space with a 'micro kitchen' and wet room for £21,000, which is one of the cheapest habitable spaces. They have 50 different sizes and configurations in two styles.
Most companies' prices start higher than this, with more space and higher spec: The Green Room sells an 18 sq m space with ensuite for £34,954, and a 32 sq m for £58,450, with interiors designed to the client's spec.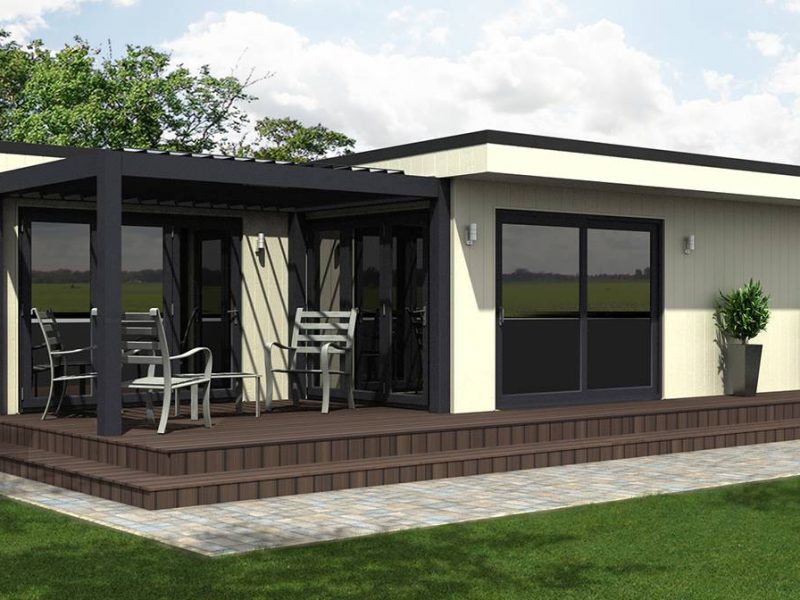 Chatsworth annexe, from iHus
At the top of the range, iHus offers a more contemporary look among its designs (ADUs can sometimes tend towards the twee). Its two-bedroom, 92 sq m Chatsworth is priced from £197,500, comes with high-quality fittings (a roll-top bath, a separate shower), and takes six to eight weeks to build.
What do you think? Would you consider adding a granny flat? Tell us your thoughts in the comments below.
Be the first to comment
Do you want to comment on this article? You need to be signed in for this feature