The secret's out: London's new commuter belt revealed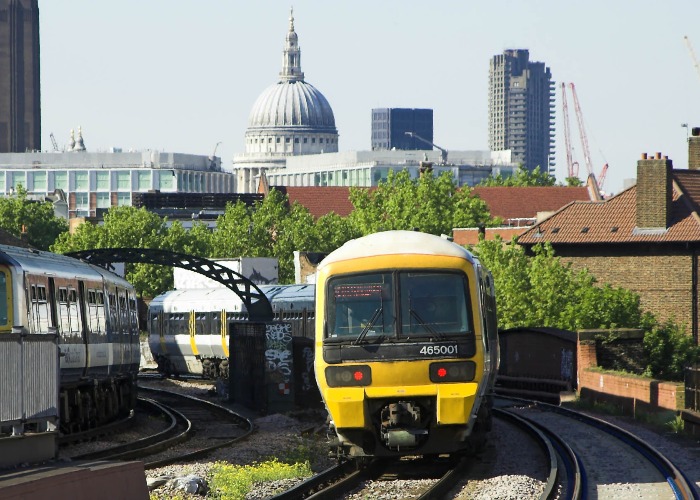 With easy train rides and the chance to make a bigger profit, savvy buyers are widening the net and snapping up properties further afield from the capital
If you live in or around London the chances are upping sticks and moving out of the city into commuter belt has crossed your mind more than once.
But with so many established commuter towns already prohibitively expensive – especially once you take into account ongoing travel expenses – it can be hard to make the sums and time add up.
Yet thanks to rising house prices in London, potential buyers are being pushed further out, seeking out towns and cities with greater potential for strong house-price growth, rather than settling for traditional hotspots in Home Counties such as Surrey and Kent.
READ MORE: Can you guess where the UK's fastest moving property hotspot is?
Research by London estate agent James Pendleton shows buyers are prepared to widen the net when it comes to choosing their new home, even if it means a longer commute.
The agent says buyers are turning away from traditional commuter towns such as Woking, Sevenoaks and St Albans as rising house prices mean the move is no longer justified or likely to offer a long-term return. The average house price in the traditional commuter belt is £390,362 compared with £319,147 in the outer belt.
Instead, commuters are opting for locations such as Oxford, Hastings, Milton Keynes and Brighton and prices are rising faster the further from London you go.
"What that tells us is that there has been a generational shift in thinking. Workers in the capital wouldn't have dreamt of commuting from some of these outliers 20 years ago but financial realities have forced people to swallow ever bigger journeys," says Lucy Pendleton, Co-Founder Director at James Pendleton.
Here we take a closer look at the top four towns and cities that are attracting a new generation of commuters.
Oxford
Average house prices: £507, 214
Cost of annual train ticket:£5,100
The city of 'dreaming spires' is home to stunning architecture and world-class museums and galleries, plus in spring and summer lazy weekends can be spent punting on the river or drinking in one of the many historic literary pubs.
Trains into London take less than an hour to Paddington but house prices aren't cheap. But it's ideal for those who want to work in the city but escape to the country.
Oxford's Radcliffe Camera and All Souls College. Photo: Skowronek/Shutterstock
Brighton
Average house prices: £403, 016
Cost of annual train ticket:£4,000
With its lively arts scene, traditional pier and edgy pubs and clubs Brighton has long been a hip alternative to London. However, until recently only the brave or mad attempted to commute. But trains to London take just under an hour and with the Thameslink services being reintroduced to London Bridge this May, it should make the journey to the capital less of a headache.
Brighton's famous pier was built in 1899. Photo: Hert Niks/Shutterstock
Milton Keynes
Average house prices: £285,050
Cost of annual train ticket: £5,200
It may not have the coolness of other towns and cities and having been purpose-built in the 1960s there's not a period property in sight, but with prices this affordable, Milton Keynes is a smart choice.
Fast trains take just over half an hour into London and despite its reputation, Milton Keynes has lots of green spaces, miles of canals and it's just an hour's drive from the Cotswolds.
Caldecotte Lake in Milton Keynes offers everything from water sports to bird-watching. Photo: Offcaania/Shutterstock
Hastings
Average house prices: £231, 088
Cost of annual train ticket: £6,500
Set in the heart of 1066 Country, this south coast town is fast becoming one of the trendiest commuter hotspots. The Old Town has quirky shops, old pubs and a good choice of restaurants, while if it's seafood you fancy, check out the fishermen huts by the beach.
At over an hour-and-a-half the commute will eat into your day (and prices are high if you want the most direct routes) but with talk of a new high-speed train service, it could be a good long-term investment.
Hastings has a high stock of historic properties. Photo: Gordon Bell/Shutterstock
Be the first to comment
Do you want to comment on this article? You need to be signed in for this feature