8% of UK households planning energy efficiency improvements this spring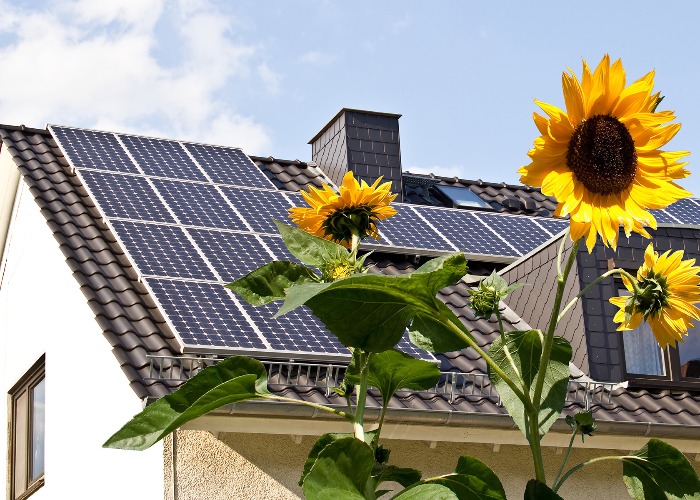 New research reveals a surge of UK homeowners making eco-friendly improvements – and self-financing it too
With 2.2m UK households planning green DIY this spring, there are more people making their home more energy efficient than there are plans to install a new bathroom.
Though government spending on home energy efficiency has been cut by 58% in England since 2012, falling way behind the provision in Scotland, Northern Ireland and Wales, as many as 8% of UK households are still planning green updates this spring.
Undeterred by the demise of the Green Deal – a government initiative that aimed to spread the cost of green improvements over a period of 10 to 25 years – UK households are still determined to become greener, even if they have to fund the changes themselves.
With £16bn of spending planned – an average of £7,421 per household – as many as 2.2m of us see green improvements as a priority, making it the third most popular planned home improvement this spring, coming in behind painting and gardening.
Home improvement plans and how much people are planning to spend
| | | |
| --- | --- | --- |
| | % planning home improvements | Average anticipated spend |
| Decorating (e.g. painting, wallpapering etc.) | 70% | £2,841 |
| Garden/patio, balcony improvements | 28% | £4,354 |
| Green home improvements | 18% | £7,421 |
| Installing a new bathroom / toilet | 17% | £6,368 |
| Adding an extension/conservatory | 6% | £13,518 |
| Converting a garage/loft/home office/bedroom | 6% | £10,132 |
| Adding or improving a "hobbies room" (e.g. a games room, sewing room etc.) | 6% | £4,509 |
| Other | 12% | |
The trend could in part be down to new Energy Efficiency Standards, or simply be a sign that homeowners are looking at the long-term picture to ensure they cut down on energy and make their house a more attractive proposition for the future.
YouGov conducted the research by asking 2,133 people online about their plans for home improvements. Of the total sample surveyed, 89% of respondents said that they were planning to pay for their projects with savings, cash or disposable income.
David Searle, the AA's director of financial services, who commissioned the research, said: "Our data suggests the drivers behind people's home improvement plans are about realising value over the long term. Making energy efficiency improvements future-proofs a home, cuts domestic bills and it implies that people are serious about taking control of their energy usage.
"Spring is absolutely the time to make these changes, and the fact so many people are planning all sorts of improvements is a great sign of economic confidence."
Here are the three most popular green measures planned by UK homeowners this spring.
Installing double-glazed windows
With prices starting at just over £2,000, this popular measure can see energy prices drop by as much as £100 per year, plus add value to your property.
Improving insulation
You lose around a quarter of your home's heat through the loft so adding insulation up here is one of the quickest ways of cutting energy bills – plus at around £300 you can recoup the cost in around two years.
The easy fix is loft insulation, which involves either simply laying loft floor rolls or if you're feeling a little more ambitious you can add insulated loft floorboards too.
Becoming carbon neutral
Easy steps to becoming carbon neutral include recycling, replacing light bulbs with the compact fluorescent kind, installing a low-flow shower head and wrapping your heater in insulation.
What do you think? Are you planning to make any eco-improvements to your home? Tell us your thoughts in the comments below.
Be the first to comment
Do you want to comment on this article? You need to be signed in for this feature