The UK's worst fly-tipping hotspots: is your area on the list?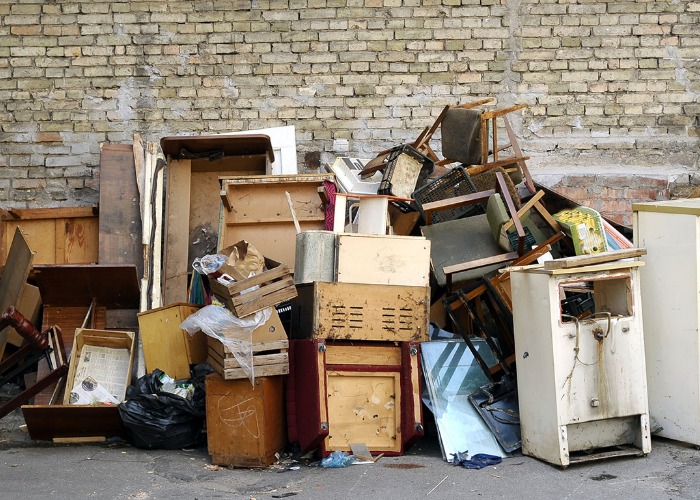 Illegal rubbish dumping is on the rise and it could affect your home's value...
Are you trying to sell your property? It will make your blood boil, then, to find out that even if it's just been renovated, has a fresh coat of paint and is on a great street, you still might not be able to get the best price possible, through no fault of your own.
So who is to blame? Fly-tippers, illegally dumping waste on your property and in the surrounding area are not only inconveniencing you but potentially bringing down the price of your home.
According to figures from the Department for Environment, Food and Rural Affairs, fly-tipping is on the rise. Between 2016 and 2017, local authorities in England dealt with over a million incidents, which represented a 7% increase from the year before. These cost nearly £58 million to clear.
READ MORE: This one renovation project could add £25,383 to your home
Cities are hit the hardest
But is your area affected? Online furniture retailer Furniture Choice has delved into the government data to reveal the worst areas in England when it comes to fly-tipping incidents.
The top of the list was Enfield, with a staggering 75,614 incidents between 2016 and 2017, swiftly followed by Haringey with 33,333 and Manchester with 28,508. These areas were followed by Croydon, with 24,797 incidents, Hounslow, with 22,973 and Liverpool with 20,832.
Photo: Dom J/Shutterstock
While it may be frustrating enough to see bags of rubbish or a mattress dumped on your street, many of the incidents reported over the last year have been even more bizarre than that, with confused and angry residents having to deal with everything from huge shipping containers to horses being left in their back gardens.
Fly-tipping is not only inconvenient and expensive, as it is the landowner's responsibility to safely dispose of the waste, but it's dangerous too: illegal waste can affect the environment and expose the public to toxic material.
Lowering the value of your home
There's another unpleasant side-effect that arises from fly-tipping: significantly bringing down the price of your home.
Research released in 2015 by Keep Britain Tidy showed that homes blighted by litter could be worth up to 12% less than they should be, creating an incredibly frustrating problem for residents who could see the value of their homes plummet by tens of thousands of pounds through no fault of their own.
From a buyer's perspective, an abundance of litter strewn around the neighbourhood does not create a good first impression. As well as giving the appearance of an area that is not well cared for or maintained, the sight of litter evokes the fear of crime and antisocial behaviour too.
While the problem might be growing, there's fresh hope for areas blighted by fly-tipping, with local authorities now having legislative power to tackle the issue with fixed penalty notices since 2016. New steps unveiled in January also announced that local authorities will have the option to fine fly-tippers rather than pursuing them through the courts.
Below is the list of the worst locations in England for fly-tipping. Is your area on the list?
| | | |
| --- | --- | --- |
| 1 | Enfield | 75,614 |
| 2 | Haringey | 33,333 |
| 3 | Manchester | 28,508 |
| 4 | Croydon | 24,797 |
| 5 | Hounslow | 22,973 |
| 6 | Liverpool | 20,832 |
| 7 | Newham | 19,917 |
| 8 | Northampton | 18,128 |
| 9 | Brent | 17,340 |
| 10 | Southwark | 17,131 |
Get rid of it right
If you have furniture you want to dispose of safely be sure to take it to your local council's reuse and recycling centre. Use Furniture Choice's online tool to find a recycling option close to home.
Be the first to comment
Do you want to comment on this article? You need to be signed in for this feature