The best place in the world to invest in a holiday home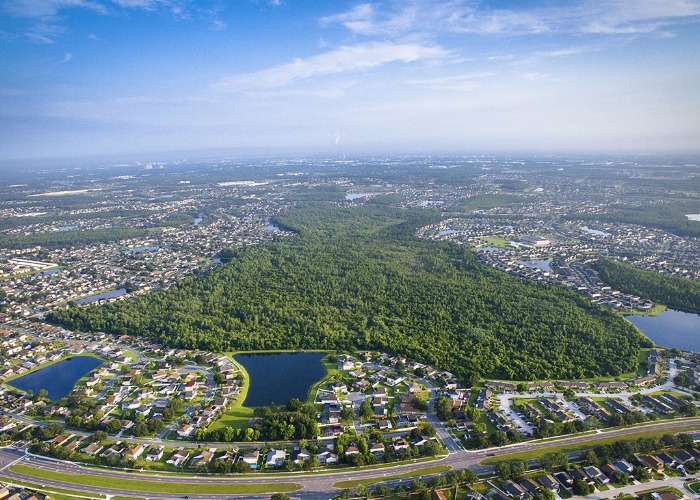 Looking to buy a holiday home to rent out? You'll see the best return on your money in the theme-park capital of the world, according to new data
It's home to sunkissed beaches, roller-coasters and Mickey Mouse, but now Florida has another big attraction to add to the list.
The Sunshine State's city of Kissimmee has just been named the best place to buy a holiday home, thanks to the area's potential for a high ROI (return on investment) and the consistent demand for rental properties.
The research by online holiday home insurance company Schofields Insurance looked at the most popular tourist destinations across the world and compared the cost of buying a 90 meter-squared property with the rental income it would yield.
READ MORE: Your 12 point checklist for choosing a buy-to-let
Topping the list was Kissimmee in Florida, which offers good weather year-round, an inexhaustible number of visitors and reasonable but rising house prices where you could see a 26.02% ROI – a potential return of £30,000 per year.
"It's not surprising to see that Kissimmee tops the list of best return on investment property areas considering the climate and attractions," says Phil Schofield, Head of Inbound Marketing at Schofields. "It's a hugely popular vacation destination for people around the world, even during the low season, meaning the demand for holiday homes is high, pushing rental prices higher, but property prices still remain low following the recession."
Smart investments worldwide
In Europe, the bustling city of Barcelona combines affordable house prices with good holiday home rental yields, making it a smart investment.
With the average ROI calculated at 18.78%, investors could rake in as much as £38,000 after deducting annual costs.
Finally, in the UK, Cornwall is still seen as a safe holiday home investment and could see a ROI of 12.01%.
"For ease of access and year-round demand, finding the right property in Cornwall or the Lake District can be a shrewd investment, both for rental yields and capital appreciation," says Schofield.
Tourist areas such as St Ives, Cornwall are still considered wise investments. Photo: Skyearth/Shutterstock
Here's the full table of holiday home hotspots:
| | | |
| --- | --- | --- |
| | Destination | ROI |
| 1 | Kissimmee, USA | 26.02% |
| 2 | Barcelona, Spain | 18.78% |
| 3 | Cornwall, UK | 11.96% |
| 4 | Nice, France | 11.96% |
| 5 | Lake Garda, Italy | 8.71% |
| 6 | Venetian Riviera, Italy | 7.28% |
| 7 | Miami, USA | 6.82% |
| 8 | Marbella, Spain | 6.32% |
| 9 | Faro, Portugal | 5.61% |
| 10 | Albufeira, Portugal | 4.50% |
| 11 | Avignon, France | 3.35% |
| 12 | Lake District, UK | 2.89% |
| 13 | Split, Croatia | 2.17% |
| 14 | Pula, Croatia | 1.27% |
Sunkissed in Kissimmee
Here are three properties worth snapping up in Kissimmee right now, all of which fall well below the average property price in the UK.
4-bedroom waterfront house, £185,000 ($249,500), Rightmove
This property, which includes a waterfront pool, games room and three bathrooms, is within a resort-style gated community and comes with a reassuring 70% occupancy rate.
4-bedroom townhouse £148,000 ($199,900), Rightmove
Just 10 minutes from Disney World, this smart four-bed house benefits from the incredible amenities within the Paradise Palms Resort, including a cinema, clubhouse with pool (in addition to your own private pool), tennis courts and gym. No doubt about it, it's an easy sell to holidaymakers.
4-bedroom new build £211,000 ($284, 990) Rightmove
The pretty houses on this new-build holiday home estate come with access to the clubhouse pool's lazy river, spa and splash park. There is even a fishing dock with a place to launch kayaks. Plus, when you fly over to buy your villa you will get your travel costs paid for, which sounds like a free holiday to us.
Be the first to comment
Do you want to comment on this article? You need to be signed in for this feature