UK housing crisis: England's shortfall of four million homes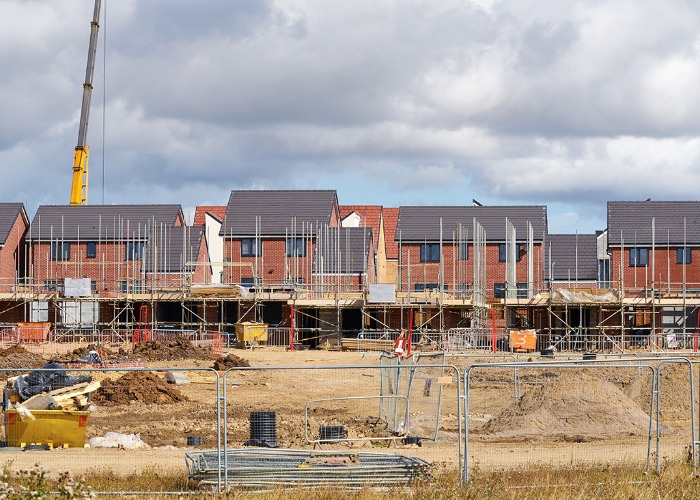 Action is needed to tackle a huge homes shortfall in England, according to leading housing and homeless charities
New research has led to calls for the government to intervene in the current homes crisis to ensure that everyone that needs a home gets one.
Initial findings from the research, conducted by Heriot-Watt University, shows that there is currently a backlog of almost four million homes needed.
The National Housing Federation (NHF) and national homeless charity Crisis say that to address the problem and to provide for future demand we need to build an additional 340,000 homes per year until 2031, far outstripping the government's current target of 300,000 homes annually.
READ MORE: What's stopping half of all planned houses being built?
The NHF says it is also imperative that these homes are suitable and should include 145,000 affordable homes, of which 90,000 should be for social rent, 30,000 should be for intermediate affordable rent, and 25,000 for shared ownership.
The research comes ahead of the government's social housing green paper, promised in the wake of the Grenfell tragedy, which will be published in summer.
David Orr, Chief Executive of the National Housing Federation, said: "This groundbreaking new research shows the epic scale of the housing crisis in England. The shortfall of homes can't be met overnight – instead, we need an urgent effort from the government to meet this need, before it publishes its social housing green paper in the summer.
"The green paper will set out the government's approach to tackling a number of key issues, like stigma of social housing tenants. However, it is clear that many of these stem from a chronic underinvestment in affordable housing. Fixing this should be the government's top priority."
Orr says the government should make the £2 billion promised for social rent available immediately and must overhaul the way it sells surplus land so that it supports developments that are in the public's best interests.
In 2016 the government created a £3 billion fund to encourage private sector organisations to build more homes, from small and community builders, right up to large developers.
The Home Building Fund provides finance to would-be builders and preference is given to projects that support "wider government housing priorities, such as starter homes, estate regeneration, garden villages and towns and making use of available public sector land".
However, some industry insiders say measures like these don't go far enough.
Terrie Alafat CBE, Chief Executive of the Chartered Institute of Housing, said: "This new report once again highlights the chronic housing shortage we face in the UK and it is clear that only a bold and ambitious plan to solve the housing crisis will prevent a decent, genuinely affordable home being out of reach for our children and their children.
"What the report also shows is that this isn't just a numbers game and we have to make sure we build the right homes, in the right places and that people can afford them. For most people, social rented housing is the only truly affordable option and the government must support the building of many more of these crucial homes."
Be the first to comment
Do you want to comment on this article? You need to be signed in for this feature