8 ways to get the best from your builder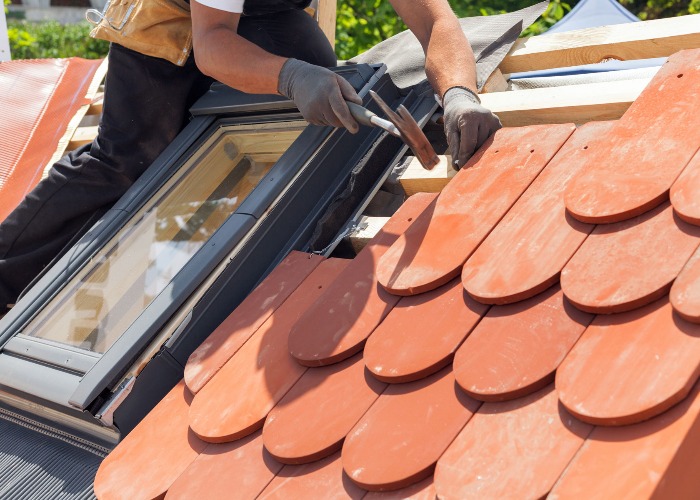 Whether you're constructing a new home, renovating, or just having some home improvements done, at some point you're sure to need professional help. Here's property investor Deborah Durbin's golden rules for tackling tradespeople...
You've spent ages scouring the local noticeboards and asking friends to find the most reputable tradesmen - but once you've got over that first hurdle, what next? While rogue builders are thankfully in a minority, we walk you through eight key steps to protect yourself when working with tradespeople...
1. Never employ friends
Yes, your friend down the pub might well be a qualified electrician or your neighbour a great general builder but it's better to employ someone who you are not directly connected to. As great as they are as friends, if things don't go to plan you can risk falling out with them. Added to this, because they are friends, they feel they might be able to take more of an advantage of you by not treating it as a professional job.
2. Be clear about the brief
Always have a brief and be specific about what work you want done. I once had a builder who decided to unleash his creative juices on one of my properties, resulting in me have the quirkiest building on the planet... when all I asked for was a new bathroom and kitchen! Make sure you are clear as to what you want right from the start.
3. Have a contract in place
I know it sounds mad to ask a tradesman to sign a contract, particularly if it's a one-off job, but it will protect you in the long run if the tradesman walks off a job halfway through, or starts trying to charge you extra, claiming that the job was more than they originally thought. I have had this happen on many occasions when a job that was originally quoted at one price suddenly has hidden extras added on to it.
4. Check references
Any good tradesman will offer you references of their previous work. Always follow them up. Unfortunately at the time of writing there is no governing body to protect customers from being ripped off by tradesmen, although the Federation of Master Builders is pressing the government to licence builders in the UK, as happens in the US and Germany. So, as it's left up to you to check out their credentials, make sure you take a look at their website and social media history. A good tradesman will be only too happy to provide details if they are genuine.
BE INSPIRED: These self-built homes were done on a tight budget
5. Ask for a works guarantee
Most materials such as windows, conservatories, kitchens, bathrooms etc will include a warranty when buying them, but you also need to have a guarantee in writing from whoever is going to fit them for you. If you choose to have the company you buy the product from fit your kitchen, for example, you will automatically be covered by the store. However, many people prefer to employ an independent tradesman to carry out the works because it is cheaper. Ask what guarantee they have in place should something happen once the job has been finished and don't fall for the, 'my word is my guarantee'. I promise, it never is.
6. Don't pay cash up front
'I need it to get materials' is a classic line from a dodgy tradesman and I have personally been ripped off for £1,000s from builders with this old chestnut. If you are told that your builder has to pay for materials upfront, tell them to get a receipt and you will reimburse them, or get the materials yourself. A reputable builder will be able to buy the materials out of their own pocket or have an account with a builders' merchant.
7. Pay with your credit card
Some tradespeople will offer to do the job cheaper for cash in hand. You may save yourself a few hundred pounds, but you will have no record that you ever paid them. If you pay with your credit card and the transaction is more than £100, your bank will help you sort out any issues with getting your money back should your contractor suddenly go AWOL.
8. Deal with any threats
Unfortunately, many homeowners have reported being threatened by rogue tradesmen. So it's no surprise a recent study from the FMB (Federation of Master Builders) showed a third of homeowners are put off from having any home improvements carried out in case they discover they have a dodgy builder. If there is a disagreement and you are the victim of threatening behaviour, do not try to sort out the problem yourself. Call the police and report the incident.
Got a question about property development for Deborah? Post it in the comments below.
Be the first to comment
Do you want to comment on this article? You need to be signed in for this feature